Subsidies for mandatory COVID-19 tests for high-risk workers to be extended until year-end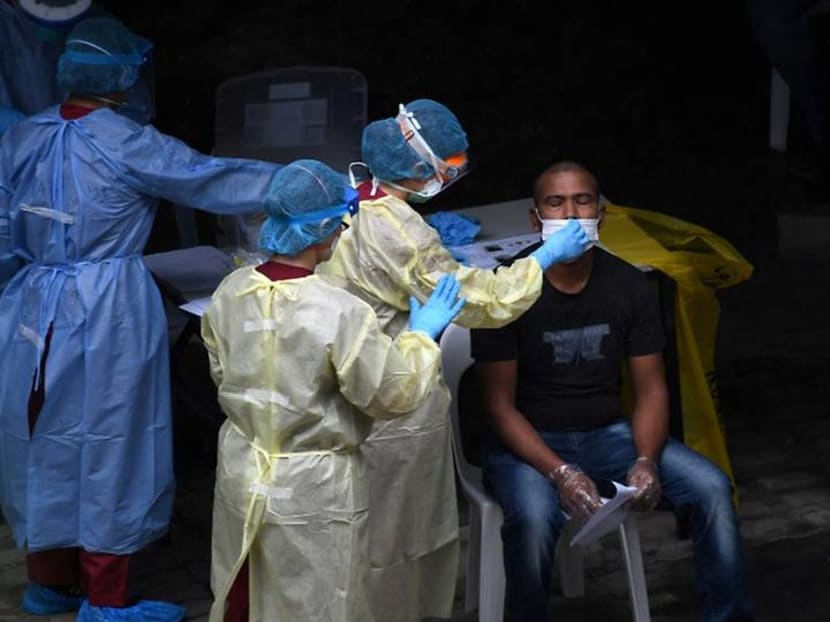 SINGAPORE: The Government will continue to subsidise mandatory COVID-19 testing for vaccinated workers who live or work in higher risk sectors until the end of this year, said the Ministry of Health (MOH) on Friday (Aug 27), but companies should prepare to factor in such costs into their business operations from next year.
The Government currently requires Polymerase Chain Reaction (PCR) and Fast and Easy Testing (FET) rostered routine testing for workers who reside in dormitories, as well as those who work in sectors such as construction, marine and process, aviation, and maritime sectors.
Employees who work in settings with unmasked and vulnerable clients or patrons, such as F&B establishments, personal care services, gyms and healthcare services are also subjected to such testing.
The Government had previously extended the subsidy for mandatory testing in these sectors until Sep 30 this year.
"As we resume more activities, mandatory PCR and FET rostered routine testing will continue to play a key role in mitigating COVID-19 transmission risks in these sectors," MOH said.
For unvaccinated workers who are medically ineligible for the jabs, the Government will also subsidise COVID-19 testing costs until Dec 31 this year.
This includes the mandatory PCR and FET tests as well as additional testing under the "vaccinate or regular test" (VoRT) regime.
The VoRT regime, which requires unvaccinated workers in selected sectors to be tested for COVID-19 twice a week using antigen rapid tests, will start for selected sectors on Oct 1.
Under VoRT, companies can require employees who choose not to be vaccinated to bear the costs.
Unvaccinated workers in the sectors where PCR or FET rostered routine testing are mandated will already be subject to regular testing under these regimes. These mandated tests will continue to be subsidised by the Government.
So in such instances, the unvaccinated workers will only need to pay for the additional tests that are needed to meet the twice a week testing requirement under the VoRT.
MOH urged all employers to facilitate vaccination of their employees.
"A fully vaccinated workforce ensures a safe workplace and creates a safe environment for everyone," MOH said.
Beyond 2021, employers and businesses should be prepared to factor in testing costs into their normal business operations, MOH added.
"We will continue to review the testing subsidies to ensure they support our public health efforts, while sharing the costs equitably between taxpayers, employers and individuals."