FAQ: Do you still need the TraceTogether app or token after the easing of COVID-19 measures?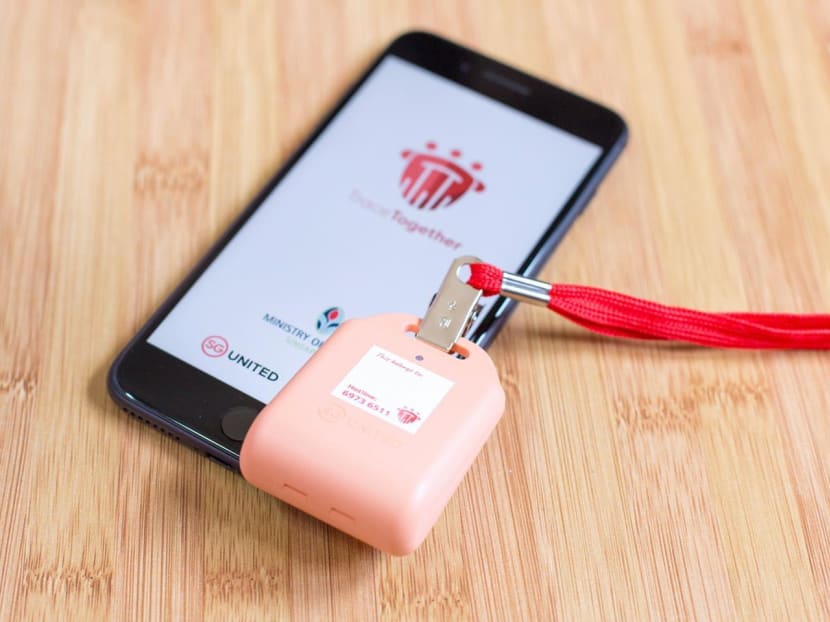 SINGAPORE: Most places in Singapore will no longer require SafeEntry check-ins with the TraceTogether application or token from Tuesday (Apr 26) as COVID-19 measures are eased.
Vaccination-differentiated safe management measures will be eased for nearly all settings from Tuesday, the COVID-19 multi-ministry task force said last Friday.
But authorities are urging people to keep their TraceTogether application or token. Why do you need the app, and what happens if you delete it? Here's what you need to know:
Where do I no longer need to use the TraceTogether app or token?
Members of the public will be able to enter most venues such as shopping malls, supermarkets and places of worship without checking in using their TraceTogether application or token from Tuesday. 
Health risk notices will also no longer be issued, and those who test positive for COVID-19 will not need to upload their TraceTogether data or submit their token from Tuesday.
Use of TraceTogether as a contact tracing tool will be stepped down, said Health Minister Ong Ye Kung last Friday.
Eligible venue owners can deactivate their SafeEntry operations, he added.
Do I still need my TraceTogether app or token?
Yes, for places and events where vaccination-differentiated safe management measures are still in place.
This includes food and beverage establishments, such as restaurants, coffee shops and hawker centres.
While patrons are not required to do SafeEntry check-ins for dining in at F&B outlets, there will be random checks on individuals by service staff and enforcement officers.
This was the practice for hawker centres and coffee shops before Tuesday, and it has been extended to all restaurants. 
"The onus is on the patrons and customers to ensure that they are fully vaccinated before dining in an F&B establishment," said Mr Ong.
Where else will I need my TraceTogether app?
Besides F&B establishments, SafeEntry check-ins are still required at events with more than 500 attendees at any one time, such as concerts or large weddings. 
Vaccination checks are still required at entry to certain nightlife establishments, including those that allow dancing. Participants will need to use the app to verify their vaccination or test status.
These are settings that are assessed to pose higher risks of COVID-19 transmission due to factors such as large crowds and unmasked activities, said the Ministry of Health (MOH) last Friday.
Should I delete my TraceTogether app?
While the use of TraceTogether as a contact tracing tool is being stepped down, Mr Ong urged the public to keep the app in their phone or the token, in case there is a need to reactivate them again.
The COVID-19 pandemic is "certainly not over", said co-chair of the COVID-19 multi-ministry task force Lawrence Wong last Friday.
He warned that Singapore may have to tighten restrictions or reinstate TraceTogether and SafeEntry if a new variant of concern emerges.
"The approach that we are taking is step down, but not dismantle. We must keep our systems warm so that we can activate them later on if the need arises," he said. 
"And we hope everyone understands this, so that if and when we need to tighten, you will be mentally and psychologically prepared for such future scenarios." 
The application will be restricted to the verification of vaccination status, Mr Ong said.
"By keeping certain levels of precaution we remind ourselves that the pandemic is not over and we retain the ability to reactivate selected measures if and when the situation requires," he added.
MOH said that generated TraceTogether or SafeEntry data may continue to be used by police officers and law enforcement officers for criminal investigations and proceedings in respect of serious offences. 
What happens if I delete the app, switch phones or change numbers?
When the app is deleted, all locally-stored data in the TraceTogether app will be deleted. A user will also not be able to share the stored logs if they are contacted by a contact tracer, according to the TraceTogether website.
They will need to reinstall the app and set up the app again.
If a user switches phones and retains their original number, they can download the app on their new phone and register with their mobile number.
The TraceTogether data in the previous phone will not be ported over to the new phone, and it will stay in the old phone for 25 days, after which it will be deleted.
As of version 2.10.0 of the app, users can change their contact number via their profile page in the app if they change their number.