You can soon surf, ski, snowboard and skate in Orchard Road at Trifecta, a new sports-themed attraction
The venue is located next to the Somerset Skate Park and it'll open on Oct 28. 
Come Oct 28, you can do more than shop, dine and catch a movie at Orchard Road. With the opening of Trifecta, thrill seekers will soon be able to surf, ski and snowboard without leaving the popular shopping stretch.
The sports-themed attraction offering the latest technology in surf and snow simulators will be the first of its kind in Asia as it aims to make snowboarding, skiing and surfing more accessible through a lineup of beginner and kid-friendly programmes.
Those who are more experienced in these board sports can look forward to a space to train during the off-season.
The snow arena boasts simulator machines powered by the first virtual reality (VR) ski simulator in Asia with speed simulation and directional movements that mimic the natural mountain terrain, while surfers can experience 1.5m high waves, the deepest in Singapore.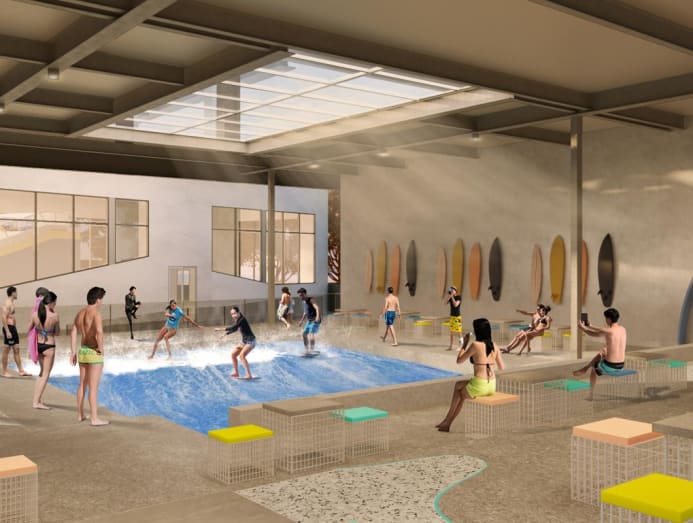 Located next to Somerset Skate Park, Trifecta will operate from 7am to midnight daily.
The venue covers 49,611 sq ft – that's approximately the size of four Olympic swimming pools.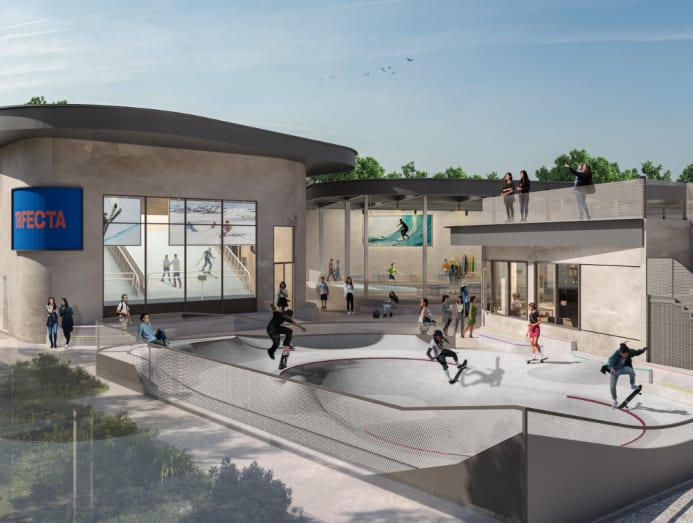 The space includes the world's first hybrid skate bowl designed for skateboarding and surfskating, which will be free for all to use. 
Those who just want to watch the various sports can do so for free, while those who wish to participate in the activities can purchase tickets and memberships.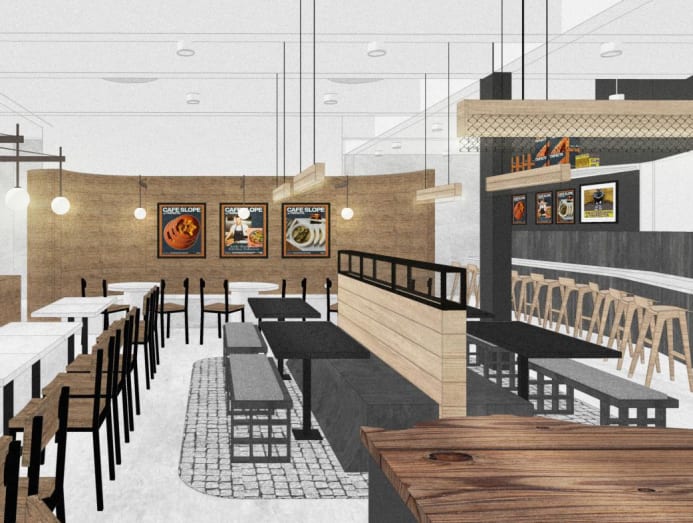 For those wondering how they can fuel up in between their adventure sports sessions, Trifecta will offer a new dining concept called Butter, an exclusive collaboration with the popular Two Men Bagel House.
The 70-seater outlet offers all-day breakfast, lunch and dinner with menu items that include Two Men's signature bagels, baked goods, pancakes and grain bowls.  
Trifecta is conceptualised and developed by home-grown adventure travel company, The Ride Side.
Said co-founder Daphne Goh: "Despite the growing interest in board sports in Asia, we realised there weren't enough spaces at home that allowed people to discover, watch, and learn. At TRIFECTA by The Ride Side, we welcome all who are interested in board sports to take that first step with us, and for all enthusiasts to continue to hone their skills and share their experiences with the greater community."
Early bird packages are available from now until Sep 4, offering up to 10 per cent off passes and credits.
Single class passes for 60-minute sessions start from S$54 for skate, S$90 for snow/ski and S$100 for surf.
For more information, head to www.trifectasingapore.com.