SINGAPORE: Runners at this year's Standard Chartered Singapore Marathon (SCSM) can get a medal featuring the iconic Merlion, which organisers Ironman unveiled on Monday (Aug 6).

The gold-plated medal, the first in the race's history, is also 20 per cent bigger than last year's medal. The new design is meant to commemorate the race's prominence in Singapore's sporting calender, SCSM said.

However, it is only available for runners who complete the 42.195km full marathon. More than 14,000 participants are expected to receive the new medal, according to SCSM.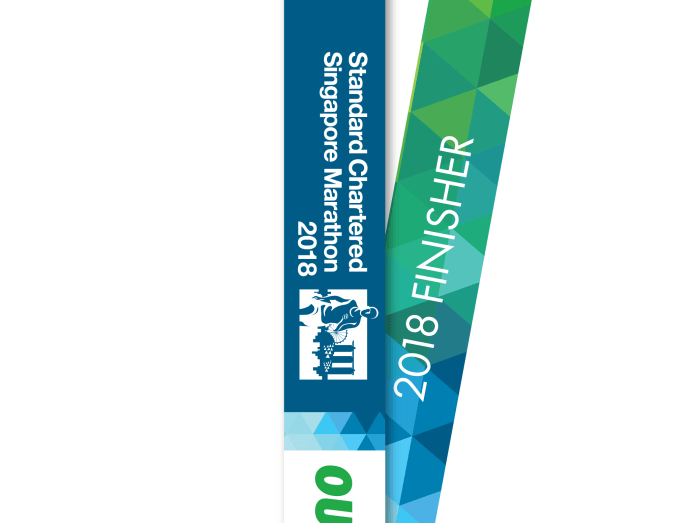 This year's SCSM, the 17th edition, will run from Dec 8 to Dec 9. The new two-day format will cater to more than 50,000 runners across six different categories.
The 5km category will be reintroduced at this year's edition. Participants looking for an entry-level distance but full-marathon experience are encouraged to join this category.

The main events, the half-marathon and full-marathon, are held on Dec 9. This year's race will take on a new route covering many of Singapore's historical landmarks. 
The runs will kick off at the F1 Pit Building and end at The Float at Marina Bay. 
Children up to 12 years old can take part in the revamped Kids Dash at Universal Studios Singapore.

The Ekiden category, where groups of five take turns to run 42.195km, will also be held on Dec 9.

Seasoned runners can choose to take up the Double-Up Challenge, providing them access to either the 5km or 10km category on Dec 8 before participating in either the half-marathon or full-marathon on Dec 9.
Participants in the challenge will be rewarded with a special Double-Up Challenge medal on top of their individual categories medals. 
Registration for all categories is currently open, and costs S$60 for the 5km race, up to S$110 for the 42.195km race.