One of Singapore's hottest celebrity photographers right now has Desmond Tan to thank for his big break
Celebrity photographer Walter Tan, who recently held a photo exhibition titled Dreamland, talks about his meteoric rise, working with brands such as Louis Vuitton, L'Oreal and Dior, and his indestructible bromance with Desmond Tan.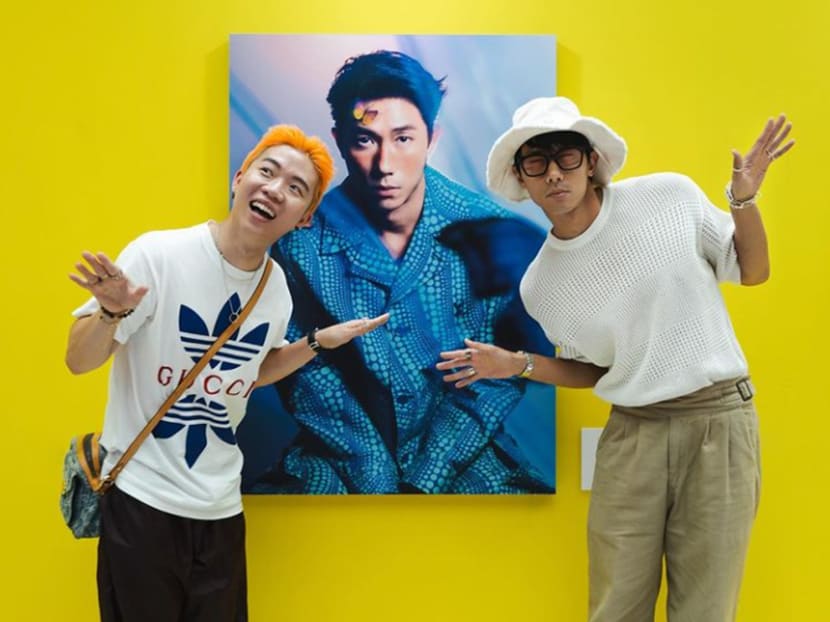 Looking through celebrity photographer Walter Tan's personal Instagram account, you'd notice that one of his most photographed subject is Mediacorp artiste Desmond Tan. He travelled with the actor to Paris and Milan for the 2023 Men's Fashion Week, and even photographed his celeb pal's intimate wedding in Singapore last year.
The pair met on a commercial shoot seven years ago. Tan recounted: "He was the first celebrity I had ever shot for at the time, so I was excited! After the shoot, I tried my luck and passed him my name card and told him that I would love to work with him if the opportunity ever came up. A year later, he reached out to collaborate on his music video, Merry Summer Christmas, and the rest is history!"
The photographer admitted he looks up to the Strike Gold male lead as a big brother of sorts. "He's always pushing me to scale greater heights. I'm really grateful that he took a leap of faith with me at the start of my career and provided that stepping stone to my first luxury brand – Louis Vuitton. In fact, that was the first fashion job I was ever booked for."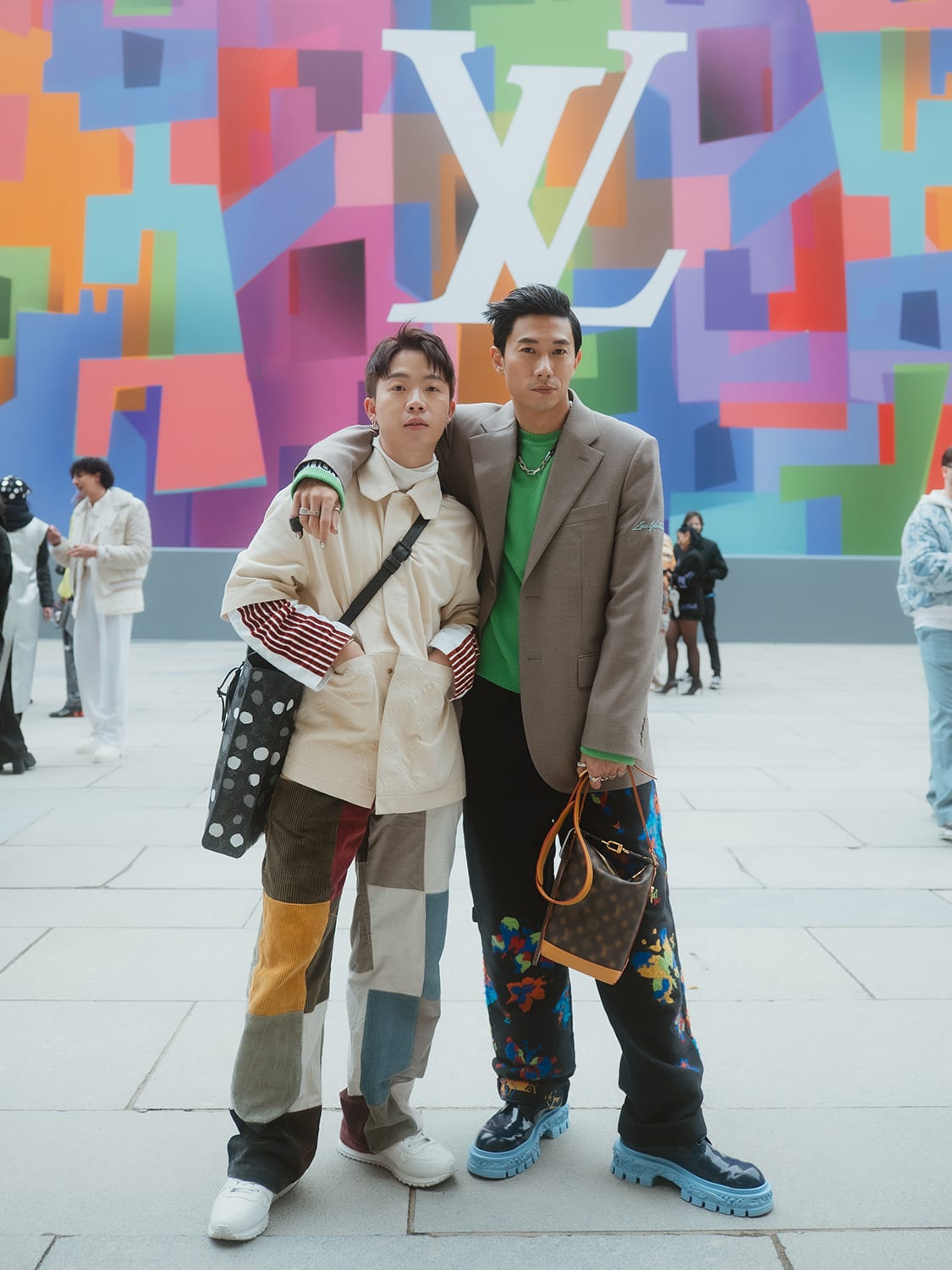 Tan also added that the job – his first overseas trip to Tokyo, is also one of his career's most memorable highlights.
"Till today, I am still very proud of the work we created together back then, when I was still a freelancer. I recall it being an intense shoot where we started work the moment we touched down. There was barely any break until we caught our flight back to Singapore two days later, but the adrenaline pushed us till the last second."
I've never interned with a photographer or production house, nor do I come from a similar education background because this career wasn't planned.
For Tan, photos and videos are like his very own digital time capsules. "They transport me to specific moments in my life, allowing me to relive the emotions and experiences. I've even dedicated a wall at my work desk to showcase my favourite works, and each time I gaze at them, I'm reminded of how much change has happened since I first started," he said.
"I've never interned with a photographer or production house, nor do I come from a similar education background because this career wasn't planned."
Today, the photographer has worked with some of the biggest brands such as Louis Vuitton, L'Oreal and Dior, and counts Singapore's top stars as close friends, including Rui En and Jeanette Aw.
STARTING YOUNG 
Tan shared that he was interested in photography at a young age, with his fondest memories stemming from the trips he took to the Science Centre and the zoo in primary school.
"My grandpa would lend me his film camera, which I eagerly brought along to capture pictures of the animals and my friends. The entire process, from taking the film to the basement of Hougang Mall for development to carefully arranging the photos in an album, holds a special place in my heart."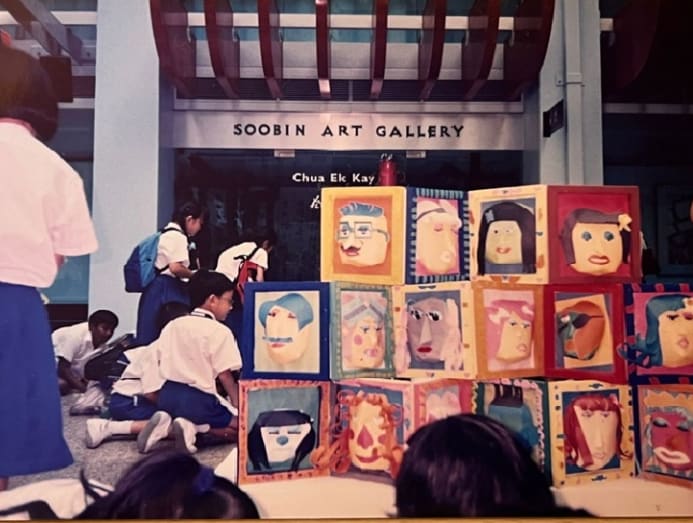 His interest grew as he entered secondary school where he purchased his very first camera, a small digital camera and would document his daily life by uploading the photos onto his blog. "This ignited my passion for photography and self-taught skills in Photoshop."
THE RIGHT PLACE AT THE RIGHT TIME
But it was a chance opportunity during Tan's summer break during his first year in university that kickstarted his photography career.
"A friend approached me to do some photography work for her online business. I proposed shooting fashion films for her blogshop and had the pleasure of meeting (social media and fitness influencer) Jamie Pang."
That one shoot led to more collaborative videos. Two to three months later, L'Oreal makeup came calling after discovering one of the videos. And a lunch meeting with the then L'Oreal makeup brand manager, Wong Kai Li, led to Tan working on both videos and photos for the brand. This allowed him to earn a substantial side income, all while still pursuing his degree in Business Administration at NUS.
I find myself drawn to whimsical, colourful and vibrant aesthetics that exude positive energy.
"This experience inspired me to merge my business knowledge with my creative passion. I loved what I was doing because I could apply my marketing expertise to create visually appealing content. I relished the adrenaline rush of shooting social media campaigns, especially during the early stages of social media when there weren't many references to draw from. It was a playground for me to freely experiment."
Ultimately, Tan decided to forgo his honours degree and graduate to concentrate on building his creative career.
KEEPING THINGS COLOURFUL AND FUN
While Tan shared that he gathers his inspirations from everywhere and everything around him, it is a style that has a childlike perspective that resonates the most for him. "I find myself drawn to whimsical, colourful and vibrant aesthetics that exude positive energy. It allows me to tap into my creativity and capture moments that evoke a sense of joy and wonder."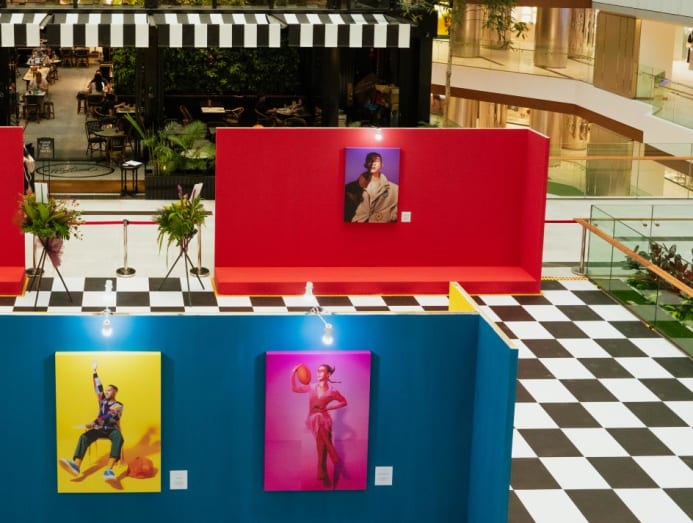 And it would certainly seem that way. Tan's Instagram is peppered with happy and vibrant visuals. Even his very first photography exhibition, Dreamland, showcased this style. The concept, he explained, was "shooting fashion photography through the eyes of a seven-year-old boy".
Added Tan: "As a child, your imagination is not bounded by the reality of life. I wanted to embrace the inner child in me and let my imagination run wild. As we grow older, it just seems like that inner child in us matures and loses that curiosity and wonderment. I want to remind people that you can still embrace that inner child in you."
Every character portrayed in the June 2023 exhibition's photos was carefully conceived by Tan, from a boy in a butterfly world to an oriental alien and a floral princess. "It's like flipping through a storybook with 10 different chapters."
But that's not all that the celebrated photographer is proud of. "I've always been used to creating visuals that are used for online and on social media. This time, I wanted to explore blending the online and offline world through photography and videography," he said.
"I didn't want to heavily rely on Photoshop post-production because it feels like we end up losing the essence of photography. I wanted to go back to basics while trying out new lighting techniques that I've yet to experiment with. I can proudly say that almost all the images at the exhibition are through precise lighting and photography."
And while Tan is thankful to the people he's met and worked with throughout his career, the people he credits for his success are his grandparents. "Growing up, they were the maternal and paternal figure I had."
Though they didn't approve of his career initially. However, Tan said that after seeing him reap the fruits of his labour, his grandparents are now very proud of what he does.
Tan cited that thanks to his grandfather's business acumen and strategic thinking gleamed from running a stall as a fishmonger in the wet market, he was taught to "always aim for growth". And from his grandmother, Tan learnt how to care for others. "The empathy she exudes has translated into my compassion for animals, which explains the love I have for my two dogs!"
STAY CURIOUS AND KEEP LEARNING  
But lest you think that Tan is one who rests on his laurels, think again.
"I enjoy pushing the boundaries and challenging myself creatively. In particular, I find great joy in experimenting with new styles that catch my attention. When it comes to photography, I don't limit myself to a specific genre because I dabble in both commercial and fashion photography, each requiring a distinct look depending on the project brief."
When it comes to photography, I don't limit myself to a specific genre.
He also added that collaborating with others in the creative community to "explore sides that we've never tried" is equally as important.
And he still hopes to do more. "I do want to explore doing more regional and global work for brands. One day, I hope to have the chance to work with Hollywood and international celebrities for global advertisements."
His dream? To work with American model, Bella Hadid. "She's more than just a model. I look up to her because she stands up for causes that she believes in, fights for the minority and speaks up on important issues using her influence on her social media channels."
So what is his advice to budding photographers hoping to break into the industry? "Be bold, have a distinct style and be ambitious in trying out new things." But at the same time, also "be open to feedback and critique to grow and refine your craft", he added.
By doing this, Tan shared that you'll be able "to showcase your unique skills and differentiate yourself from the competition".