How Singapore beauty brand Allies of Skin went from 'unknown' to global cult fave in 6 years
Allies of Skin products are found in some of the most prestigious retailers in 34 countries, including Sephora, Harrods, Revolve and Space NK. Not to mention at Walmart stores in the US. CNA Lifestyle talks to founder Nicolas Travis about what's next for the homegrown brand.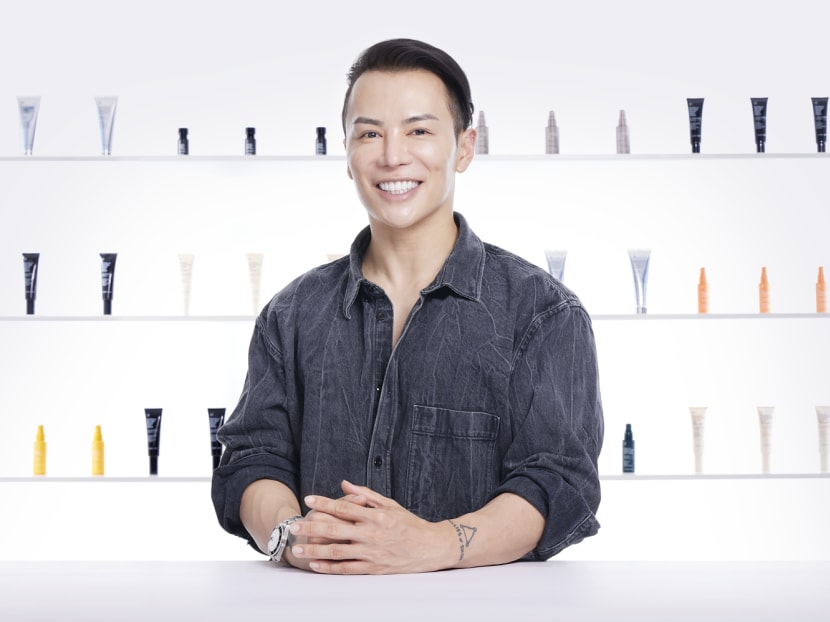 It is no surprise that Nicolas Travis' clear and evenly toned complexion is his calling card. After all, in this image-conscious society we live in, it is expected that the founder and chief executive officer of a beauty company has good skin.
But it is certainly refreshing to discover his healthy sense of humour, too. Travis, who founded acclaimed skincare brand Allies of Skin and sister label PSA: Purposeful Skincare by Allies, laughingly refers to his gleaming Zoom visage as a "glazed doughnut".
He achieves this glossy effect by applying an even layer of the PSA Light Up Vitamin C Mask for video calls. Chuckling, he said: "I love that I am actually masking my face with a product that has 11 per cent Vitamin C and 2 per cent Vitamin E and nobody can tell it is a skincare mask. Instead, they ask, 'Wow, why are you glowing?"
This irresistible mix of usability and efficacy has propelled Allies of Skin to its global cult favourite status in about six years since its 2016 launch. It is currently stocked in some of the most prestigious retailers in the world across 34 countries, including Sephora, Harrods, Revolve and Space NK.
We are driven by an ethos I call 'supercharged clinical'.
"We are driven by an ethos I call 'supercharged clinical'. We take clinically proven active ingredients that have years of efficacy data such as Vitamin C or retinoids and put our own supercharged spin on them," said Travis.
He suffered from severe acne as a teenager and used to find it "intimidating and daunting" to shop for skincare products and this formative experience motivated him to launch his own brand to address these pain points, he said.
For example, the Allies of Skin 35% Vitamin C+ Perfecting Serum is the world's first and only waterless formula with a 35 per cent concentration, with a waterless base that ensures the formula does not oxidise and turn brown.
Travis is also laser focused on his goal to only create products that serve a real, unmet need in the market. "The beauty space is so saturated and I want to solve actual problems. I do not want to add to the noise," he said.
For instance, minimalist types who have no patience for Korean-style 10-step daily routines will be pleased to know his products are formulated so that they can be mixed together before application, instead of having to be applied layer by layer.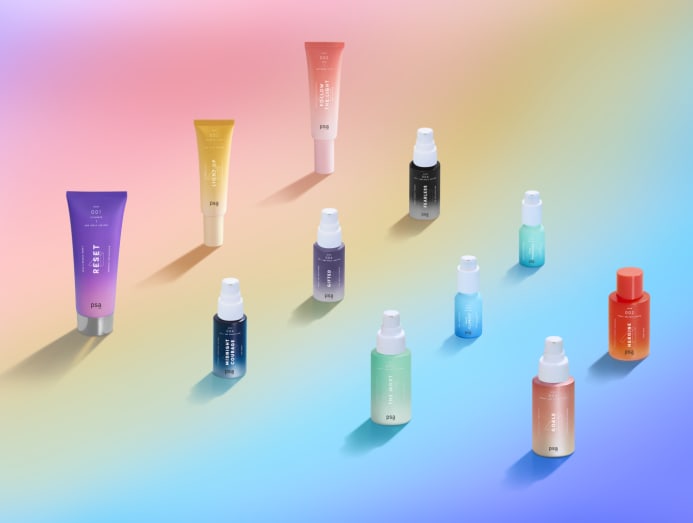 And in 2020 he launched the more accessibly-priced PSA, where products are typically US$50 (S$69) or less. The second brand was born out of an observation he made while conducting training for Sephora staff in Asia – while the staff loved the products, they also told him they would not be able to afford US$120 moisturisers on a regular basis as that is roughly about 25 to 30 per cent of their take home pay.
"I saw a white space for a range of products that was not only easy to use and understand but also ingredient driven and efficacious. And more importantly, you do not have to feel like you have to sell a kidney or give up rent to afford it," he said.
He continues to buck conventional wisdom that having a more affordable line will "cannabilise" his pricier Allies of Skin brand by selling both brands on the same Allies website. As it turns out, this has in fact led to the success of the newer brand, not only by offering fans who previously could not afford the original products a lower priced option but has also enticed existing loyal customers buying the new products to supplement their Allies of Skin routine, he observed.
To date, PSA has already achieved milestones such as being the first Singaporean beauty brand to launch in 250 Walmart stores in the United States.
Up next, Travis has his sights set on breaking into the medical aesthetics market with a partnership with medical device company R2 Technologies. "I realised that if the next pandemic hits, the place where people could still go to and trust would be their doctors' clinics. And there are a lot of people who see their doctors every month for lasers and other professional treatments so this is something that became really relevant during COVID-19," he explained.
The newly launched Glacial Rx treatment used in dermatology and plastic surgery clinics to brighten and renew skin includes serums formulated in partnership with Allies of Skin that are made with optimal active ingredient concentrations. Another treatment called Glacial Glow will be used at high end spas and will incorporate PSA products.
Travis is concurrently growing the product range as well, with a highly anticipated range of sunscreens slated to drop next year. The reason it has taken the team such a long time to get to this, even though it is one of the most widely requested products, he explained, is because it is a complex product to formulate and launch.
For example, in the United States, sunscreens have to be registered with the Food and Drug Administration after rigorous testing while in Asia, consumers are notoriously picky and will not use sunscreens that bring about a white cast on the skin.
"So it has taken us a while, but I can tell you when we launch SPF products, there will be different versions and textures for different skin types," he revealed.
But while his business looks to be on an upwards trajectory, this has not always been the case. He recalled the struggles he faced at even getting a foot in the door when he was just starting out.
It has taken us a while, but I can tell you when we launch SPF products, there will be different versions and textures for different skin types.
"In 2016, I was an unknown and we had just three products so when I went to buyer meetings, they would tell me they did not know Singapore had beauty brands as they had only heard about Singapore Airlines and chicken rice," he said. "It was very challenging but I learnt in life that you do not need a lot of yesses – you just need one."
That singular yes ultimately came from UK online retailer Cult Beauty – and the rest, as they say, is history.
It is this experience that continues to drive his trailblazing path in the global industry. He said, "I aspire to hold the space so that there will be other Singaporean brands who come after me and they hopefully will not go into a meeting where people say they only know about our national dish."