This Dutch-Singaporean is behind one of the year's most talked-about new watches
Matthew de Bakker and his partners launched Atelier Holgur, a new local watch company whose first release, a S$12,000 titanium dive watch called the Fromand, has caused a stir among the watch media and is a sold-out hit.
Like many Singaporeans, I have a thing for watches. In particular, I have a penchant for dive watches. Like many fellow watch nerds, I keep up to date by reading a multitude of horological online media, always on the lookout for interesting pieces from brands I love or new watches to discover from new manufacturers.
Recently, a dive watch caught my eye. It was striking in how different it was from the multitude of divers released this year. You see, for the last few years, there's been a trend towards vintage designs, but things have gone too far. What was once interesting has lapsed into, at least in my opinion, a far too pervasive trend of designing watches that look far too similar to other and often very iconic watches.
Fortunately, the Atelier Holgur Fromand is a breath of fresh air. While it bears the hallmarks of a dive watch, the design is strikingly modern, and very attractive.
The reviews of the Fromand across the various watch publications that I read were all highly complimentary, which has helped the brand sell out of the initial release of 100 pieces.
And as I read more about it and the brand, I was surprised to learn that it was a Singaporean watch company.
Atelier Holgur was co-founded by Dutch-Singaporean Matthew de Bakker, along with Asbjorn Simonen-Anderson and his father Ferdinand de Bakker, who is a respected business leader here in the Lion City.
Excited by this discovery, I contacted Matthew to learn more about him and his watch brand.
TELL ME ABOUT YOURSELF. WHO IS MATTHEW DE BAKKER? WHERE DID YOU GROW UP AND HOW DID YOU END UP IN SINGAPORE?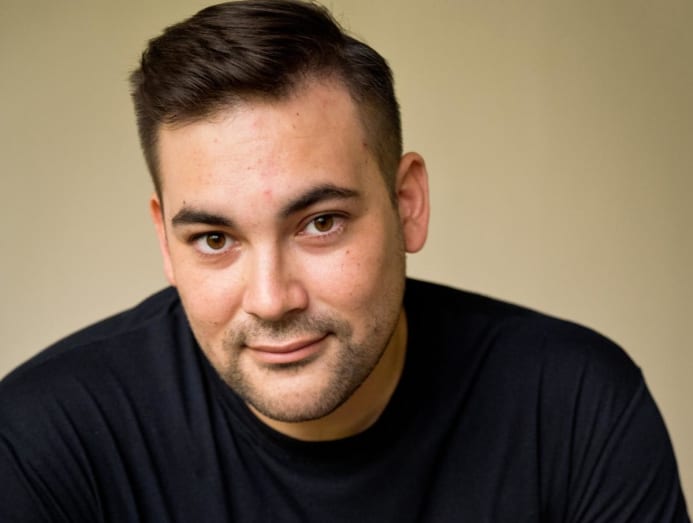 I am of Dutch and Singaporean descent. I was born in Belgium and grew up in different countries including the Netherlands, the UK, Singapore and France. I moved to Singapore almost 13 years ago to finish university and have been working here since.
I UNDERSTAND YOU AND YOUR CO-FOUNDERS HAVE KNOWN EACH OTHER FOR YEARS. HOW DID YOU FIRST MEET?
Asbjorn and I met in high school in France and became very good friends. After school, we parted ways, with Asbjorn heading to Denmark and myself eventually returning to Singapore. We always remained in touch, with the Atelier Holgur project bringing us back together.
The third co-founder is my father Ferdinand (Ferry), who came onboard during our planning stage. He was instrumental in giving us guidance on the business side of things and connecting us to incredibly smart individuals who were able to advise us in matters of finance and operations.
HAVE YOU ALWAYS BEEN A WATCH GUY? IS THERE ANY PARTICULAR INCIDENT OR WATCH THAT KICKED OFF THIS PASSION?
I have been into watches since my early teens and there are two watches in particular that I can attribute my longstanding passion to. The first is a Tag Heuer Formula 1 which my parents gifted me for my 18th birthday. The second is a Seiko SKX781 (first generation Orange Monster) which I bought with one of my first paycheques. While my collection has grown and changed over the years, these two watches have always seen wrist time and will always remain in the collection.
ARE THERE ANY OTHER WATCHES IN YOUR OWN PERSONAL COLLECTION THAT HAVE PARTICULAR SIGNIFICANCE OR MEANING?
I have a Casio G-Shock DW-5600SK-1D that my sister gifted me for my birthday. I took this watch diving on a WW2 wreck in Okinawa, which was a surreal and humbling moment, so it has special meaning for me as a watch that has multiple memories attached to it.
WHOSE IDEA WAS IT TO START ATELIER HOLGUR? HOW DID THAT CONVERSATION HAPPEN?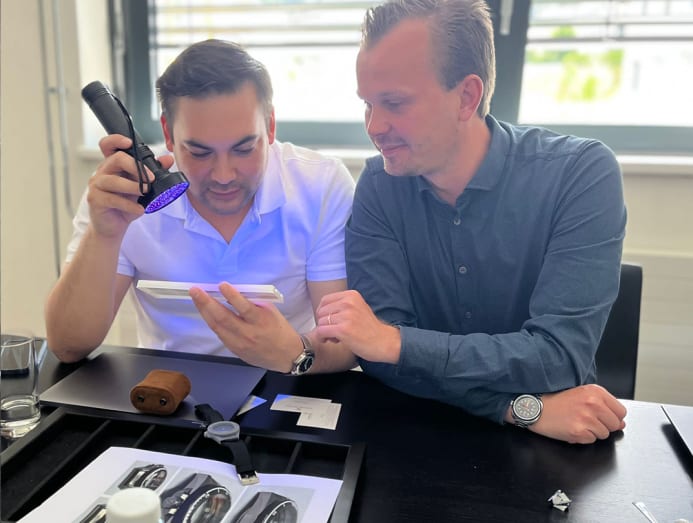 Asbjorn actually reached out to me asking me if I knew anything about watches as he was thinking about producing a watch as a project. It was an incredible coincidence since I had also been thinking about creating a watch. Conversations quickly increased and we went from dreams and ideas to creating a full business proposal to see if this would be something we could build for real.
HOW LONG DID IT TAKE TO GO FROM A CONVERSATION TO A REAL COMMITMENT TO START A BUSINESS?
It took about three months from our first conversation to develop our first business plan along with a concept for the watch along with our own rough sketches. In the year that followed, we invested our own capital and also decided to raise an investment round to support the development, prototyping, marketing and production of the Atelier Holgur Fromand.
AMONG THE FOUNDERS, WHO LOOKS AFTER WHAT?
Given our backgrounds, Asbjorn spends a bit more time looking at administration and the operational side of the business, while I look at watch development and marketing. However, Asbjorn and I do enjoy getting our hands on all aspects of the business together.
WHY START WITH A DIVE WATCH?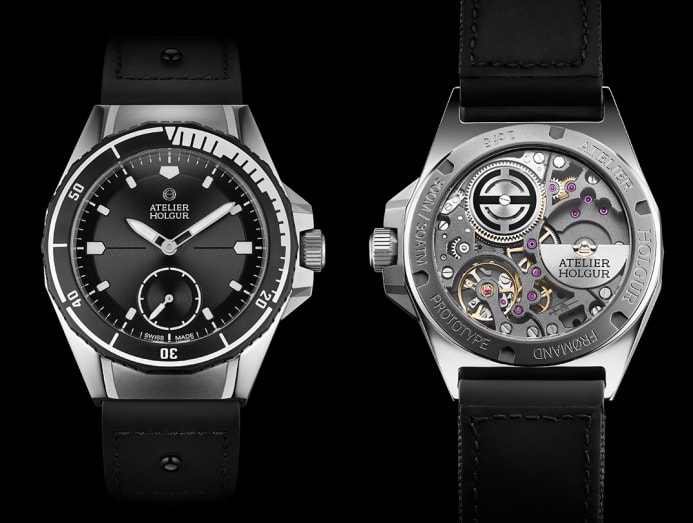 The overall concept for Atelier Holgur that we wanted to pursue was hard-wearing watches that incorporated elements of high-end Swiss watchmaking and techniques. As an avid diver myself, one of the first models we wanted to produce was a diver that had a perfect balance between the hardiness of a tool watch, and proportions and hardware that would typically be found in fine watches.
TELL US MORE ABOUT THE FROMAND AND WHAT MAKES IT UNIQUE.
A full Grade 5 Titanium construction, fixed strap bars and 300m of water resistance are hallmarks of a proper tool dive watch. It is balanced with the case polished by hand on the lugs and the entire back of the case, and is equipped with a bespoke Schwarz-Etienne ASE 200 with a micro-rotor. This movement is skeletonised and micro-blasted, and features bevelled edges all polished by hand. This unique combination is our vision of what a modern dive watch should be, bringing high-end Swiss watchmaking and techniques to a watch that will be able to withstand the rigours that a real dive watch can.
I REALLY LIKE HOW THE DESIGN IS MODERN AND QUITE STRIKING – QUITE FAR APART FROM SO MANY VINTAGE HOMAGES THAT ARE OUT THERE. WHAT GUIDED YOUR DESIGN PRINCIPLES WHEN CREATING THIS PIECE?
When designing the Fromand, we wanted to create something that would shift away from what we typically see in the diver watch space. We took an approach that focused on clean, angular lines incorporating small details that only reveal themselves upon further inspection, such as the nine-sided crown representing a Viking sword pommel, faceted crown guard, and the integrated strap bars looking like a manta when looking straight at it.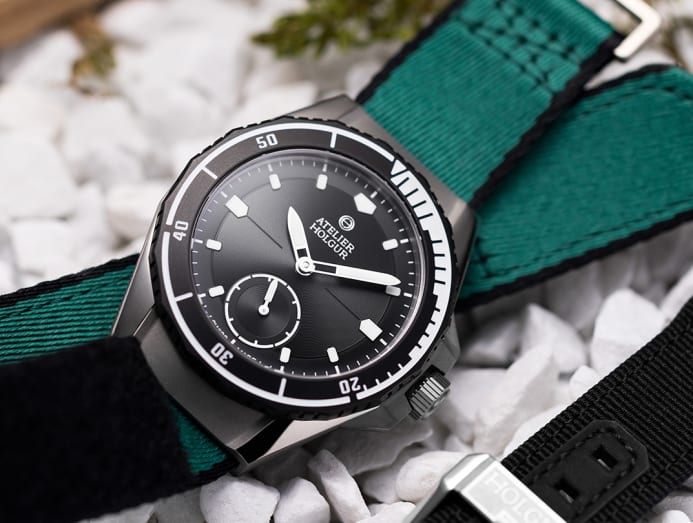 WHY START WITH ONLY 100 PIECES?
We considered a few different ways to launch the Fromand, and we felt it would be important for us to keep our production fairly limited while also recognising the importance of our first customers. This is why our casebacks for this model are engraved with "The First 100" to mark this special moment for the Atelier Holgur brand.
ARE THERE ALREADY OTHER MODELS IN THE WORKS? WHAT CAN WE EXPECT OVER THE NEXT YEAR OR SO?
Right now, we are seeing how the market is responding to our Fromand model and talking to interested watch collectors and customers alike to hear what they would like from the Atelier Holgur brand. There are a few different ways we can build on Atelier Holgur and the Fromand, but we want to do this in close discussion with our fans and customers.
WHO WAS HOLGUR?
Atelier Holgur pays tribute to co-founder Asbjorn's great-grandfather and grandfather, who started a family history in watchmaking dating back to the late 1890s. Holgur took over the shop, located in northern Denmark, in the 1950s from his father. He ran it until the late 1980s with a meticulous focus on quality and customer service. He was a true gentleman and was very much liked and respected in the community.
WHAT'S BEEN THE MOST CHALLENGING THING ABOUT GETTING THIS BUSINESS OFF THE GROUND AND GETTING THE FIRST WATCH LAUNCHED?
The administrative side of the business was a little tricky given that the co-founders, and even our investors, are based in many different countries. Pulling together this international adventure required a lot of patience and careful planning. Luckily, on the development side of the business, we are very lucky to have incredible partners who have made this journey both interesting and exciting.
THE RECEPTION FROM THE WATCH MEDIA SO FAR HAS BEEN FANTASTIC. DID YOU EXPECT SUCH GREAT REVIEWS OR WERE YOU REALLY NERVOUS ABOUT THE LAUNCH?
The reception from the watch media has indeed been something that has taken our breath away. After 18 months of development, and hiding the concept and design of our watch from the world, showing it to the trade media was certainly a very nervous moment for us; this was the first time we would get feedback on our watch outside our fairly close-knit group of friends, families and partners. We were confident in the vision of the brand and the concept of the Fromand, but the reaction from the public, and people trusting us with their hard-earned money, is something completely different.
WHAT'S YOUR TAKE ON THE LOCAL WATCH COLLECTING COMMUNITY HERE IN SINGAPORE?
Singapore's watch collecting scene is a very exciting one and has been growing at an incredible rate in the past few years. Collectors here are not only incredibly savvy, they are also willing to explore and support independent brands outside of the big mainstream brands.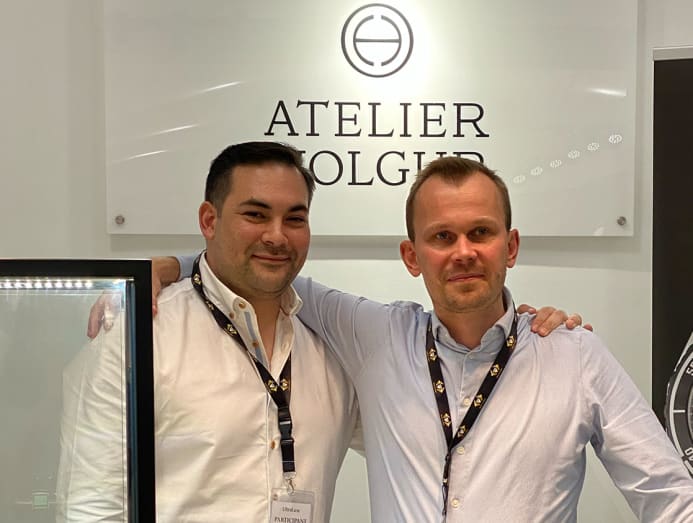 DURING THE PANDEMIC, WATCH SALES AND ESPECIALLY GREY MARKET PRICES SOARED. THINGS ARE CALMING DOWN NOW BUT THE INDUSTRY IS STILL DOING WELL. WHAT'S YOUR READ ON WATCH PRICES AND HOW DID YOU DECIDE TO PRICE THE FROMAND AT OVER S$12K, WHICH IMMEDIATELY DEMARCATES IT AS A LUXURY PURCHASE?
Grey market prices reached levels that were, in my opinion, not sustainable, largely driven by speculative buyers hoping to cash in on a market that was rising. Now that the prices are correcting to more reasonable levels, I feel that we will see a number of prospective profiteers disappear, leaving real watch collectors to benefit and enjoy their passion.
When developing the Fromand, we did not want to take any shortcuts. This meant using the best materials, and using the best techniques to create our watch and movement. It is largely made and finished by hand, and we priced our watch to give the most value possible to the customer. Looking at other brands, you often see micro-rotor watches with skeletonisation and hand finishing costing two or three times more.
I KNOW YOU ARE ALSO WORKING IN A COMMUNICATIONS AGENCY. WILL YOU CONTINUE TO DOUBLE HAT OR ARE YOU BEING SWAYED TO MAKE ATELIER HOLGUR YOUR FULL-TIME GIG?
I am very lucky in that I have a job that I love and bosses that support both my role at Mutant as well as my adventure with Atelier Holgur. I plan to continue working on both for the foreseeable future.
WHAT AND WHO INSPIRE YOU?
I feel it is very important to take inspiration from people you meet and know in your life. I take inspiration from many, including my father Ferdinand de Bakker, who is a successful self-made businessman; my boss Joseph Barratt, who is the CEO of Mutant and also a serial entrepreneur; and Kathlyn Tan and Thomas Knudsen, close friends who do incredible things for ocean conservation. There are many more I could mention, and I always look to everyone I meet to see what I can learn from them.
IF YOU COULD IMAGINE ONE CELEBRITY OR NOTABLE PERSON THAT YOU'D REALLY LOVE TO SEE WEARING A FROMAND, WHO WOULD THAT BE?
Can I pick a fictional character? It would absolutely have to be James Bond – suave and sophisticated, yet ready to get down to serious business at a moment's notice, just like our watch! We don't have a laser beam or grappling hook complication yet, but who knows what the future holds!