Benetton's reinvention starts from a new logo and a modern creative direction
Just six months in the job, new creative director Andrea Incontri promises an even fuller makeover for the 57-year-old brand.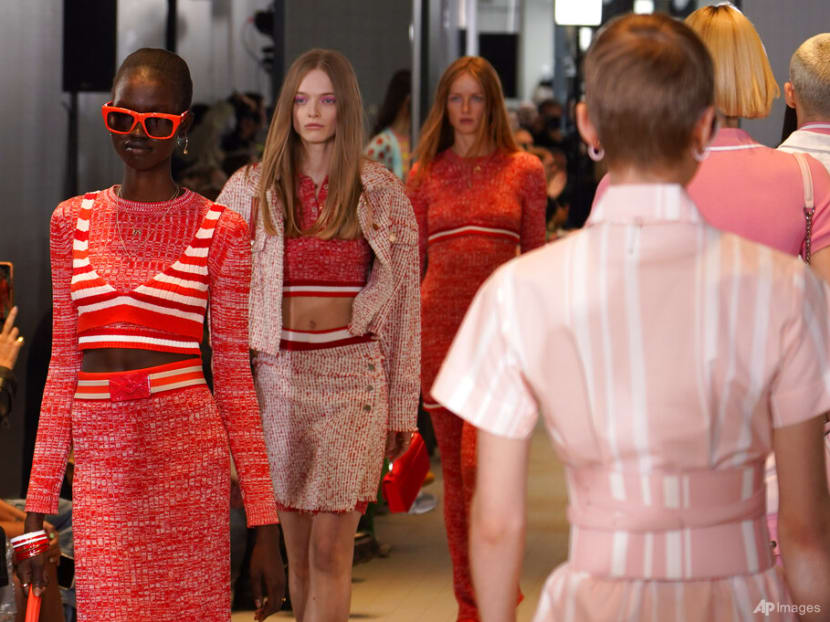 Benetton is embarking on yet another remake, this time under the creative direction of Andrea Incontri, a Milan designer with experience at a host of fashion houses, including Tod's.
An architect by training, Incontri wants to reshape the Benetton retail experience, and emptied the Corso Buenos Aires flagship store for his runway debut as creative director.
Upstairs, his new collection – replete with colourful fruit-repeating motifs, pretty melange knits and tweeds – hung against a bare tiled wall, in well-curated, easy to survey constellations.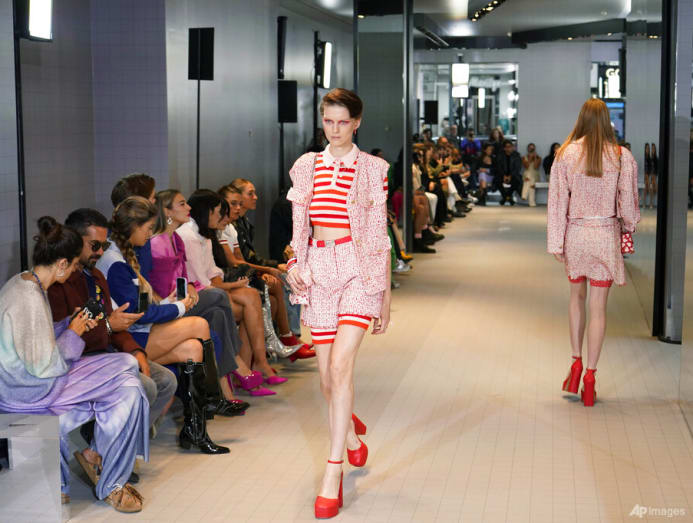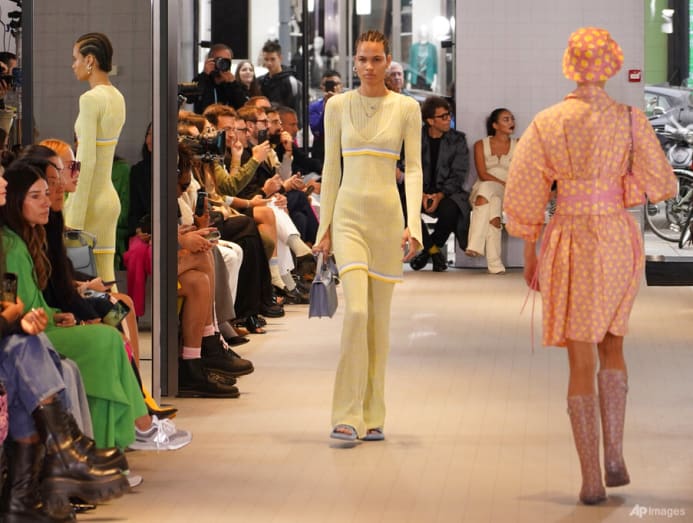 Underlining his desire to start with the consumer, Incontri staged the runway show on the ground floor, allowing passersby to catch a glimpse.
The modern silhouette includes culottes – a hot trend in Milan for next spring and summer – and leather Obi belts that shape crisp cotton dresses or corresponding cotton shirt-short sets for men, should they feel so bold.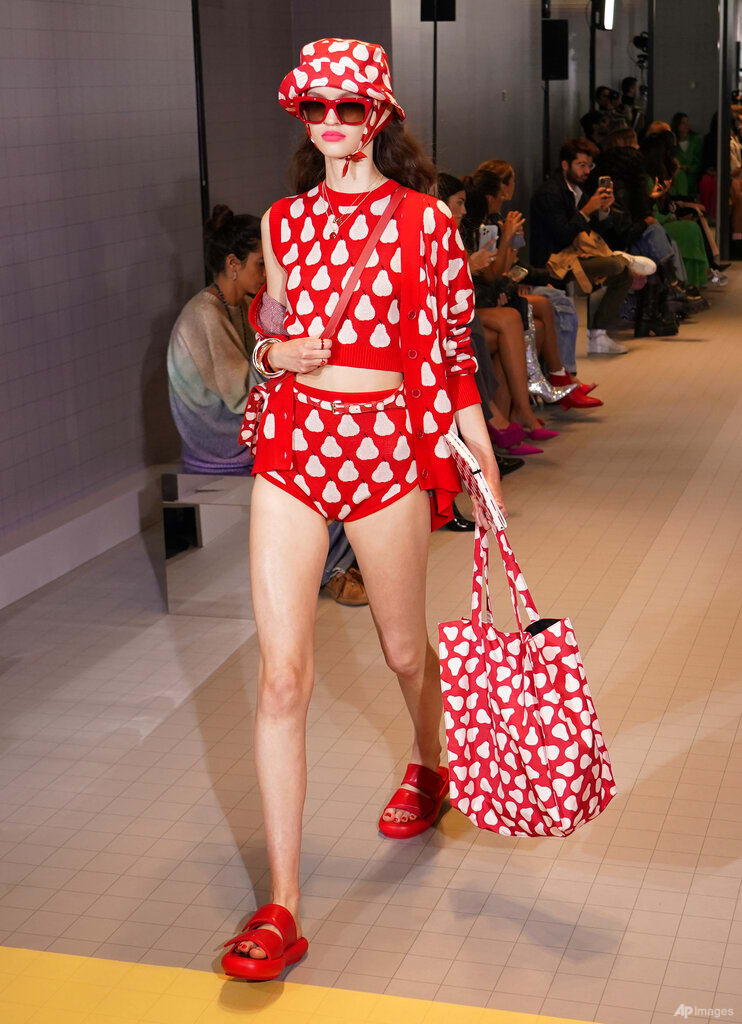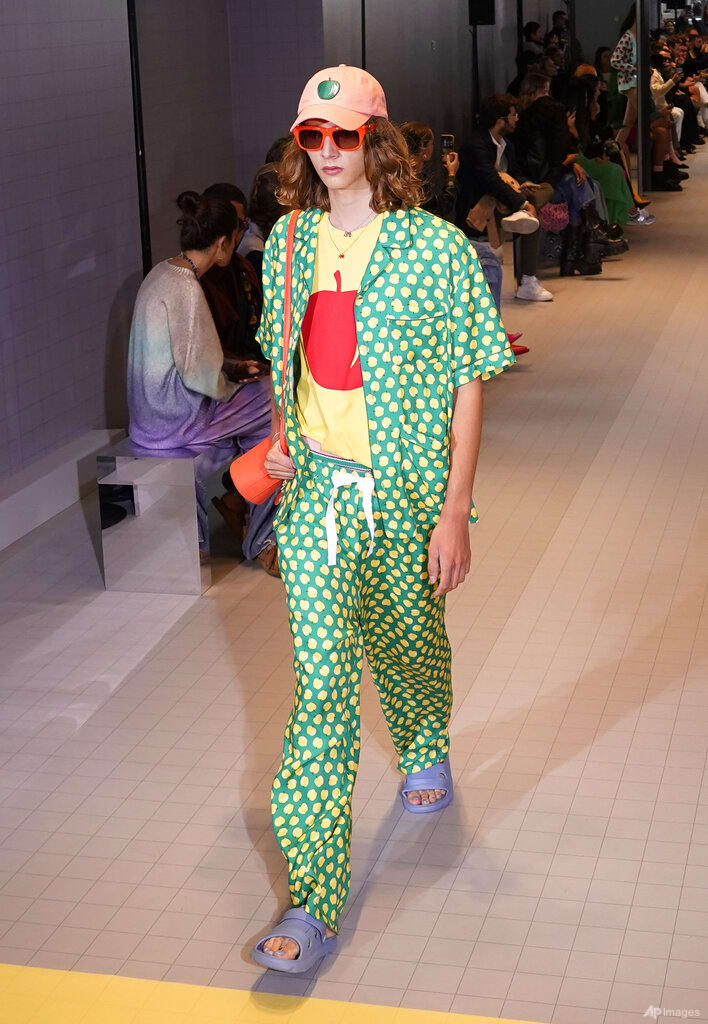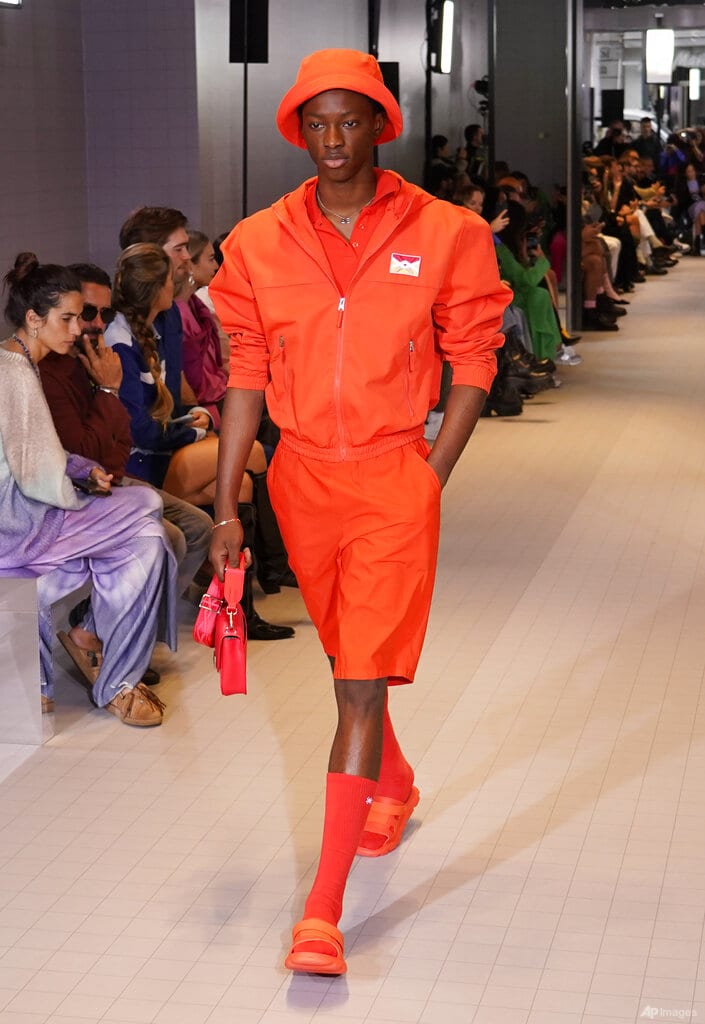 The brand's famed knitwear is pretty in melange, which layers nicely. A bra top gives a modern edge to a ribbed tunic and trousers, as cozy as it is chic. Knit biker shorts transform a tweed skirt and jacket into active daywear. Fruit motifs create a cornucopia of mix-and-match looks: The reds, pinks and yellows of cherries, pears and apples all aligning cheerily with green, sky blue and yellow backgrounds.
Incontri has given the Benetton octopus logo a much-needed graphic update, deploying it sparingly, and he has created necklaces with the B and E for Benetton, in the spirit of personalisation popular with Gen-Z. Just six months in the job, Incontri promises an even fuller makeover at the 57-year-old brand, which has experienced periods of malaise.
Whereas Benetton's heydey is strongly associated with the socially forward United Colors of Benetton advertising campaigns of Oliviero Toscani, Incontri wants to put the product and the consumer first.
"This is a brand that I feel a lot of affection for, as do many Italians, because I grew up with it," Incontri told reporters.