Smudge-proof lipsticks that can resist even the oiliest Chinese New Year food binges
If even succulent bak kwa and flaky kueh bangkit won't smudge these lip colours, rest assured your K94 mask is safe.
You might be one of those who gave up on putting on lipstick since masking wearing became mandatory. But since it's Chinese New Year season, you probably owe it to yourself to look nice for a change.
Besides, that mask is going to be coming off quite often anyway, when you binge on Aunty Mary's homemade pineapple tarts, tuck into Grand-aunt's lip-smacking fatt choy soup that she only makes once a year, or sink your teeth into that last slice of bak kwa.
Your pre-pandemic lipsticks are probably past expiration so it's definitely a good idea to pick up some new tubes. But before you barge brazenly into a beauty hall and grab the first lipstick that comes into view, know that times have changed. Don't just pick a lip colour that looks pretty. Save yourself from mask transfers and the potential danger of eating up your lipstick with smudge-proof lipsticks that last and last.
CNA Lifestyle rounds up some of the best budge-free lipsticks to see you through the festive season binges.
ANATASIA BEVERLY HILLS MATTE & SATIN LIPSTICK, S$37, AT SEPHORA
Okay, the name of this lipstick can cause confusion for some – is it matte or is it satin? Well, it's both. Essentially, it glides like satin onto your lips yet reveals a velvety matte finish. Its game-changing full-pigment formula offers an intense payoff that stays put on your pucker. Wear it with its lip liner to prevent colour from feathering.
DIOR ROUGE DIOR LUNAR NEW YEAR LIMITED EDITION GIFT SET, S$285
Can't decide on just one colour? This limited edition set launched in celebration of the Year of the Tiger has not one but four universally flattering shades. The best part: They come in two finishes, velvet and matte, that are designed for long-lasting wear. The set also includes a lip balm to take care of chapped lips. On an eco note, each Rouge Dior lipstick is refillable.
ARMANI BEAUTY LIP POWER, S$57
Lip Power is Armani Beauty's answer to long-wear lip colour. But long-wear doesn't have to mean dry lips, at least not on Armani Beauty's watch. Its long-wear formula also hydrates the tender skin on your lips.
Available at Armani Beauty counters islandwide.
TOM FORD LIP COLOR SATIN MATTE, S$84
This one is long-wearing yet lightweight thanks to a formula that includes soja seed extract and rosehip seed oil. All you need is one swipe for visibly plump puckers.
Available at Tom Ford counters islandwide.
CHARLOTTE TILBURY MATTE REVOLUTION, S$51, AT SEPHORA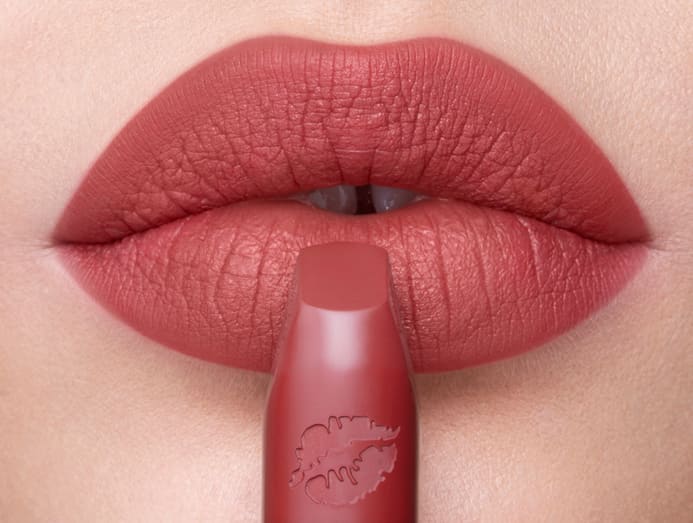 You've heard of antioxidant serums, now meet the antioxidant lipstick. The Matte Revolution collection comprises triglycerides mixed with a cocktail of oils and waxes to nourish your lips while its 3D glowing pigments make for a colour-rich appearance. If colour-matching with celebrities is your thing, then you need to know that Korean actress Han So-hee wears K-Romance, a bright berry shade, while Chinese actress Tang Wei wears Only Muse, a peachy nude.
GUERLAIN ROUGE G LUXURIOUS VELVET, S$49
It's the Year of the Tiger and Guerlain has just the lipstick to celebrate. Enter Rouge Du Tigre, a flaming brick red colour inspired by Asian lacquer art. Its brown-red tone seamlessly compliments Asian skin tone. Make a statement with your Rouge G lipstick by housing it in a Rouge G case (S$53). There are three colours to pick from: Majestic Ruby, Royal Burgundy and Luxurious Garnet, each stamped with the Guerlain logo.
Available at Guerlain counters islandwide.
MAC LUNAR LUCK COLLECTION POWDER KISS LIPSTICK, S$39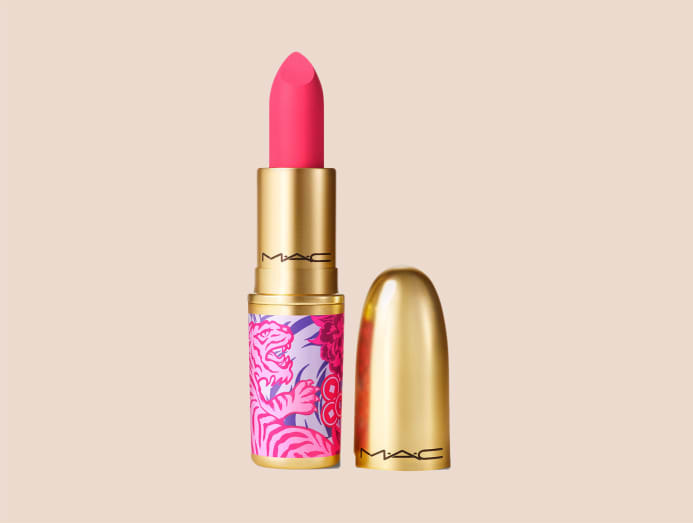 A favourite among makeup artists, the Powder Kiss formula is a weightless moisture-matte formula that delivers a soft-focus finish. This Chinese New Year, the good people at MAC issued four limited-edition shades: Pure Luck, Enveloped in Luck, Push Your Luck and If Wishes Were Roses.
Available at MAC counters islandwide.
CHANEL ROUGE ALLURE VELVET LA COMETE, S$56
Gabrielle Chanel loved her comets. The five-point star, a symbol of good luck, makes an appearance on a limited-edition Rouge Allure Velvet lipstick collection. Blink and you might miss them. But what will stay with you is its velvet-finish that lasts all day.
Available at Chanel counters islandwide.