5 best strapless bras for different bust sizes that won't slip or pinch
A good strapless bra is essential to any wardrobe. Perfect your silhouette with one of these top-rated ones, whether you're an A or a GG.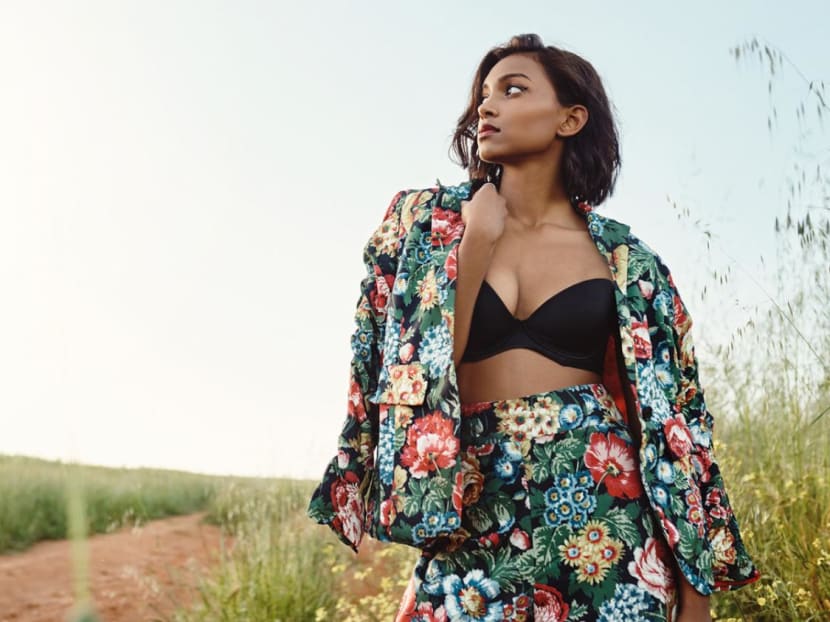 They slip, pinch, shift about, or sometimes fit so tightly that they feel almost suffocating. Strapless bras are notoriously difficult to get right, particularly for those with a fuller bust.
Still, they are a wardrobe essential for anyone who enjoys wearing the occasional tube, strappy or off-shouldered outfit, and are also necessary for special-occasion garments like cocktail dresses or bridal gowns.
Perhaps you've given up hope on finding the right strapless bra for your size and shape, or have resigned to putting up with the discomfort and unsightliness of wearing an ill-fitting or unflattering one?
CNA Lifestyle lists five in a variety of styles that will answer your needs. These are designed to better withstand gravity and also counter other fit issues that concern comfort, shape and coverage.
BEST CLASSIC: CHANTELLE'S ABSOLUTE INVISIBLE SMOOTH STRAPLESS BRA, S$165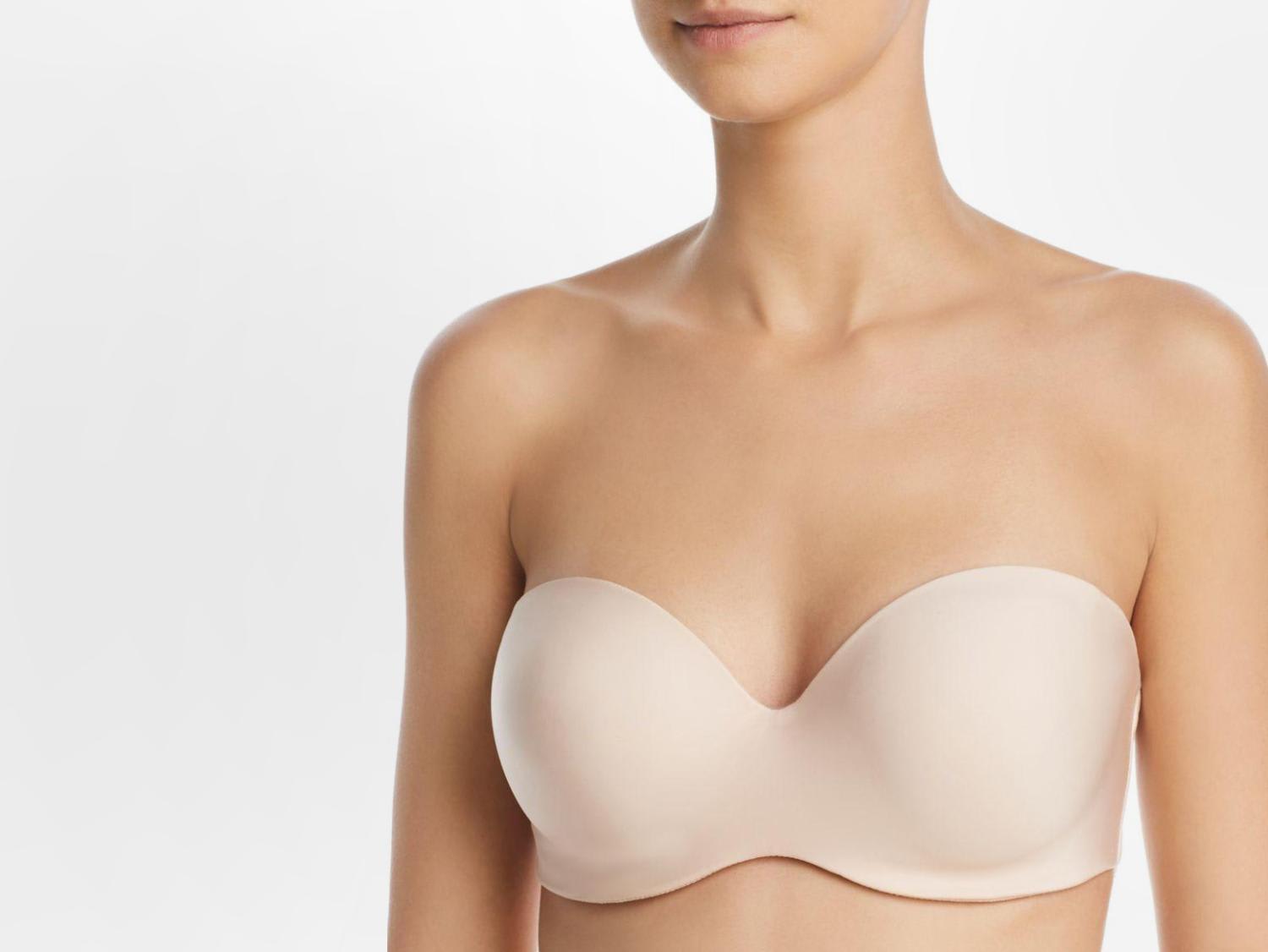 Yes, a bra can actually be "visible" under clothes, especially if the edges along the top of the cups are thick and do not lie flat against the chest. It's often a bugbear for those who favour body-con clothes or garments in fabrics through which such "bra lines" easily show.
The cup rims on this seamless bra are thin and designed to conform to your unique shape, so there won't be unsightly gapping or protrusions that disrupt a smooth silhouette. It also comes with a seamless back band, removable straps and soft cup pads for comfort.
Available at leading department stores.
BEST PUSH-UP: CHALONE'S OCEANE WIRELESS PUSH-UP STRAPLESS BRA, S$89.90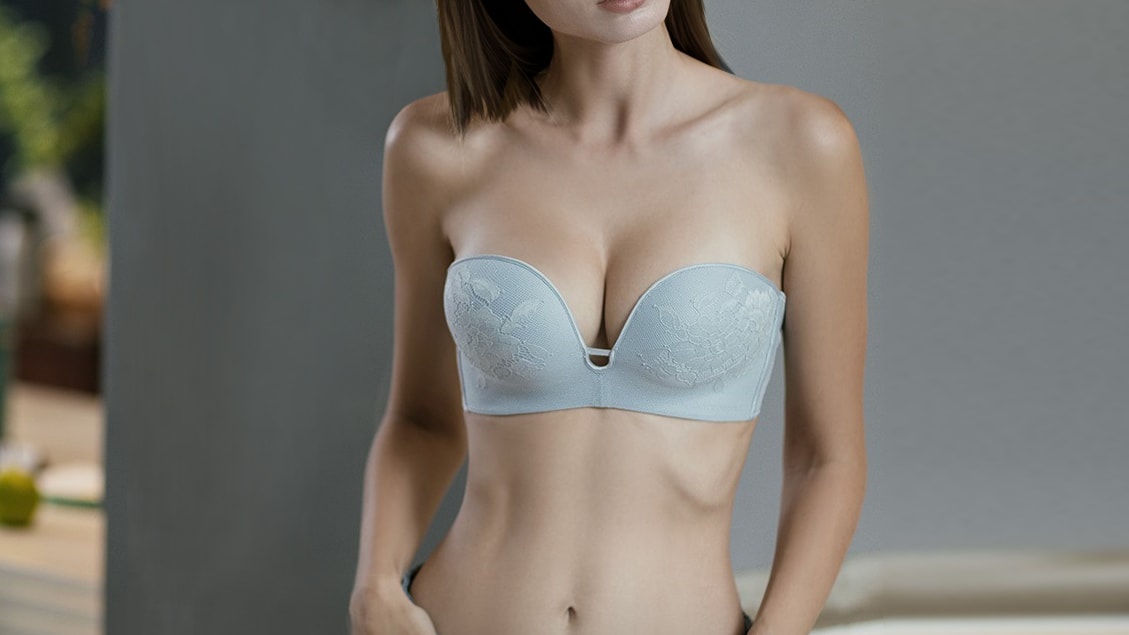 This one's got several features that set it apart from a standard strapless bra. First of all, wireless cups that are moulded to provide shape, support and a subtle boost. Secondly, a plunging centre that will go well with low-cut dresses and tops. And finally, an additional back band to help keep the bra in place throughout the day.
BEST FOR LARGE BUSTS: PRIMADONNA'S DIVINE STRAPLESS BRA, S$159.95
Women who are generously endowed can have a difficult time finding a good strapless bra. Options for cup sizes beyond C tend to be limited. On top of that, adequate support and full coverage are key requirements, along with a secure fit that doesn't slip – criteria that few strapless bras made for full-busted women can meet, especially in the absence of shoulder straps.
This strapless bra is available in cup sizes starting from C to GG, and has fuller cups that will provide higher coverage. There's no silicone grip along the back – however, the back band is cut wide to provide a "super elastic hold" that moulds to your body for a secure, yet comfortable fit.
BEST FOR SMALL BUSTS: COSABELLA'S NEVER SAY PADDED FLIRTIE BANDEAU, US$69 (S$93)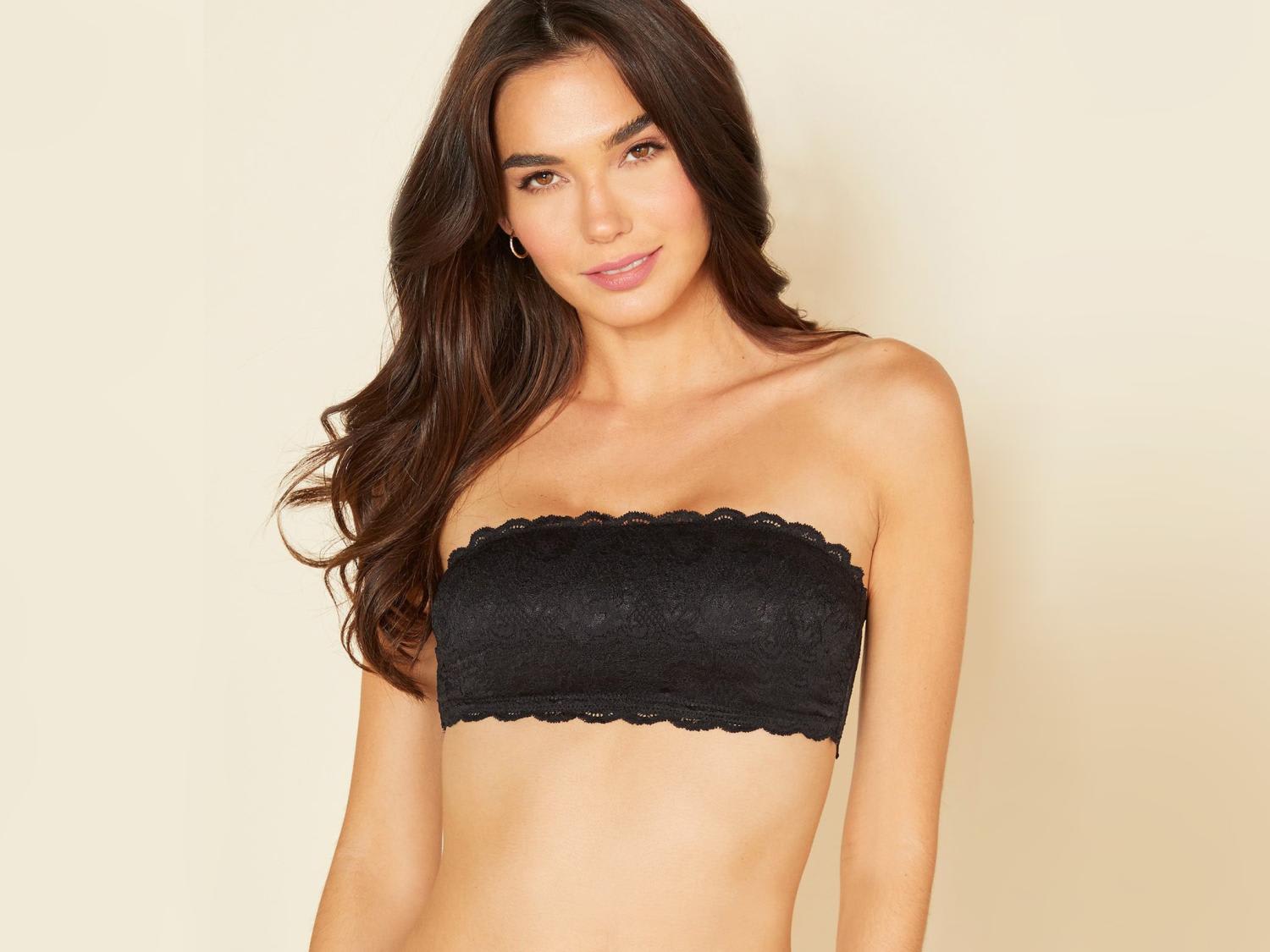 A bandeau bra is perfect for casual days when just light support for the bust is enough. It's also a great style that can provide sufficient support for ladies with a smaller bust. This lacy, wireless number is padded so that there's no show-through, while the sides are boned to offer extra support (it also means the sides won't constantly bunch up as you move about).
BEST LONG-LINE: LE MYSTERE'S SENSUELLE BUSTIER, US$79 (S$106)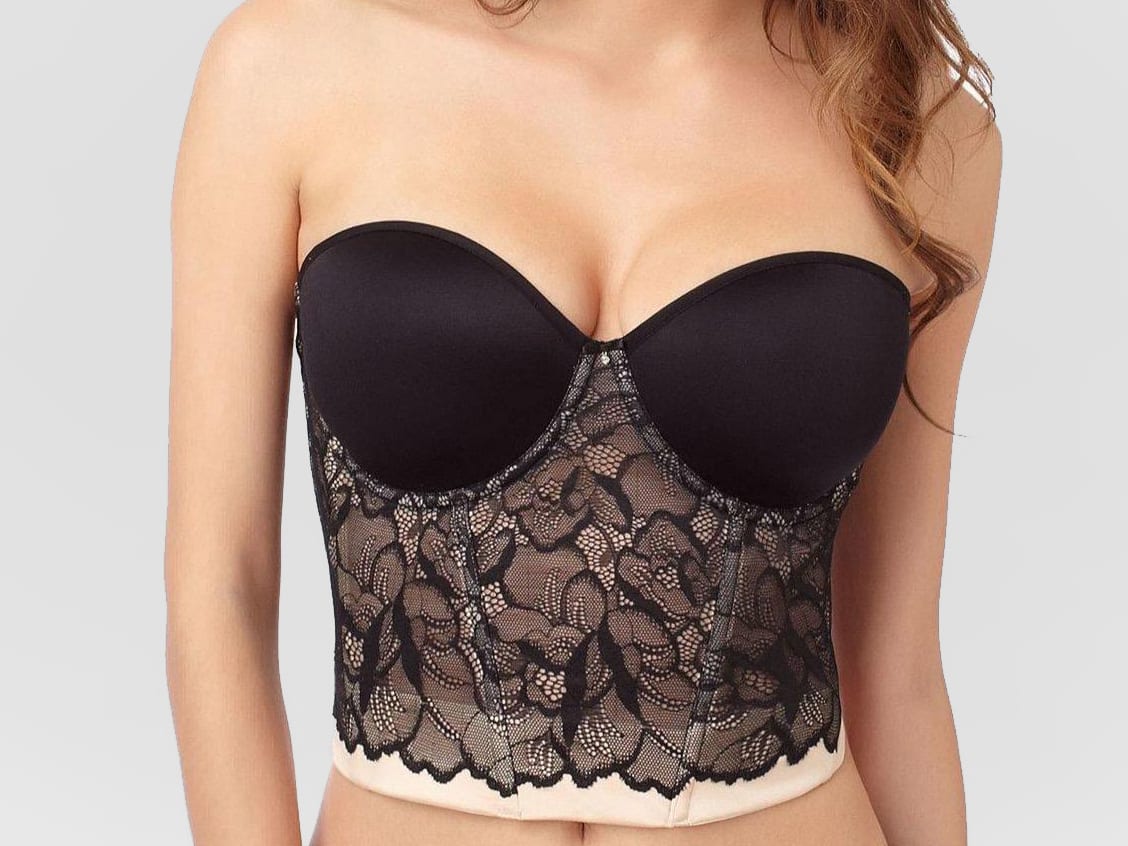 If you've never been able to find a strapless bra that fits securely and doesn't shift, your best option may be to try a bustier style, which will offer added support by way of the extended bodice.
A long-line bra also boasts contouring capabilities, and can help smoothen unsightly bulges below the bra line. It's a good choice for wearing under fitted garments, such as gowns, as it creates a sleek and flattering silhouette.