Hate wearing sunscreen? 10 sun protection products that won't feel messy
Sun protection is essential, but for those who don't love applying sunscreen, here are a few cool alternatives, including edible suncare and a wash-on sunscreen cleanser.
We get it – applying sunscreen can feel messy, gloopy and uncomfortable for some. Of course, it also depends on what sun protection product you're using – a good sunscreen should be easy to apply and sit comfortably on the skin without feeling greasy or looking streaky.
But for those who just don't like having an extra layer of something on your face, there are a few cool alternative options to ensure you get the sun protection you need.
HELIOCARE SUN PROTECTION ORAL CAPSULES, S$46.20 FOR 60 CAPSULES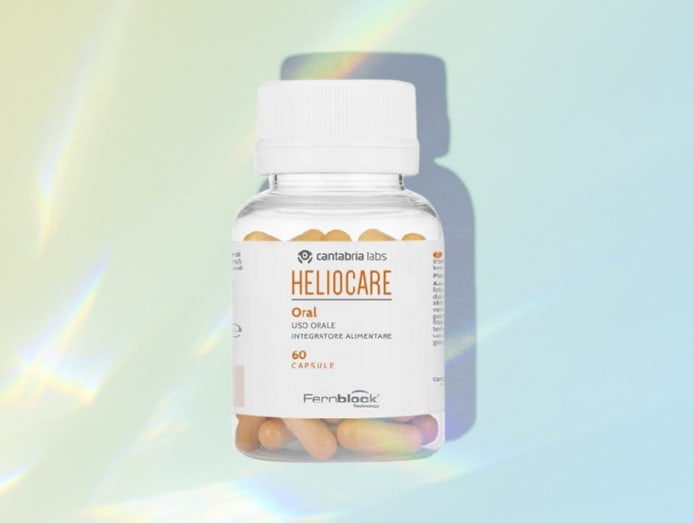 Taking your sun protection orally is a viable alternative to applying it, and it's supposed to be able to provide protection to all skin areas, even the skin's deepest layers, which is something physically-applied sunblock cannot do.
Take note that if you're going to be under the intense outdoor sun for an extended period of time, it's best to use oral suncare along with topical applied sunblock. One of the more widely-available oral sun protection brands is Heliocare, which offers oral capsules with the key ingredient Fernblock to reduce free radicals, prevent formation of hyperpigmentation caused by UV rays, and increase the skin's resistance against sunburn. 
From www.watsons.com.sg. 
ASTALIFT WHITE SHIELD COLLAGEN DRINK WITH UV PROTECTION, S$50 FOR 10 BOTTLES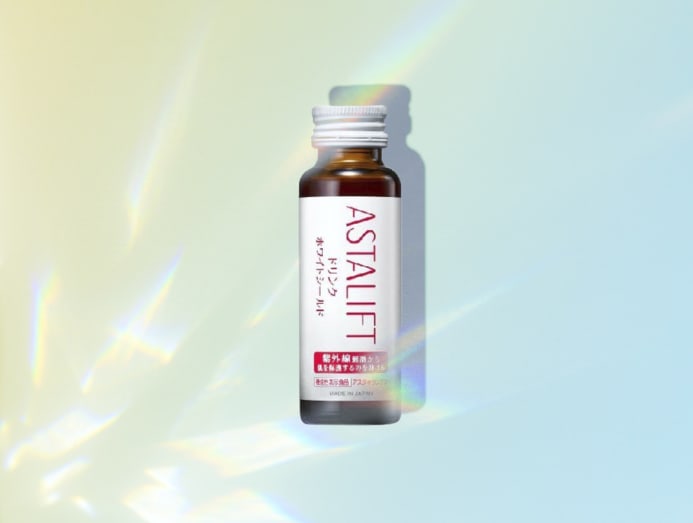 Sunscreen bottoms up! This peach and lemon drink serves up top-to-toe UV protection and contains the antioxidant nano-astaxanthin, which protects the skin from harmful UV rays. It also features low-molecular pure collagen and vitamin C for firmer and brighter skin. Again, use together with topical sun protection if you're going to be out in the sun for a long period of time. 
From https://astalift.com.sg. 
GREENLIFE FERNLEAF UV SHIELD, S$52 FOR 60 CAPSULES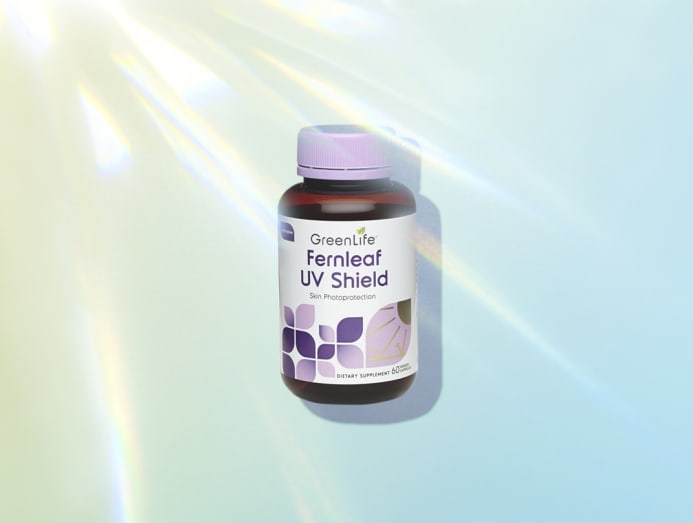 An oral sunblock that protects against not just UV rays but other kinds of damaging radiation, such as infrared rays and visible light wavelengths. This contains polypodium leucotomos, a type of fern used to treat sunburns and eczema, along with other ingredients that improve skin quality and provide protection.

From https://greenlife.sg.

CPR BY ONLYSKIN, S$88 FOR 50ML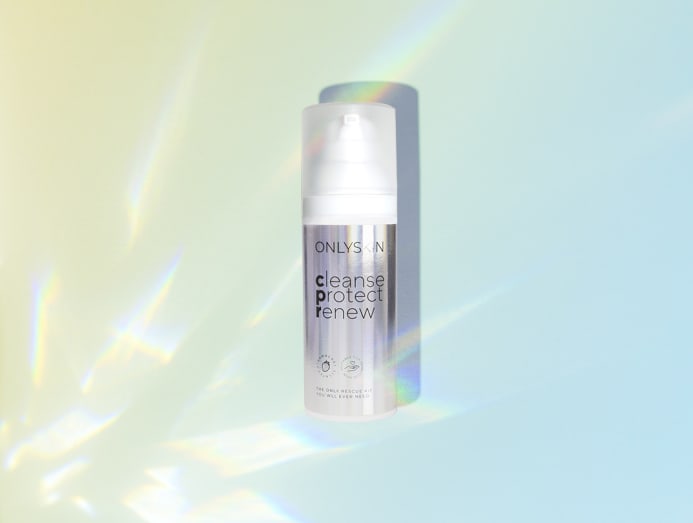 A sunscreen that is applied when you wash your face? Sounds like a time-saving dream.
This new product from local skincare company Onlyskin is called CPR because it cleanses, protects and renews, and is supposed to remove skin impurities as a face wash, while at the same time coating on 24-hour protection against harmful UVA and UVB rays, blue light and pollution.
It uses ionic bonding technology, wherein UV-protecting compounds stick to the skin. It also acts as an antioxidant shield, renews and hydrates skin cells, and boasts a lightweight feel.

From https://onlyskin.sg.
PETER THOMAS ROTH WATER DRENCH HYALURONIC CLOUD MOISTURISER SPF 45, S$105 FOR 50ML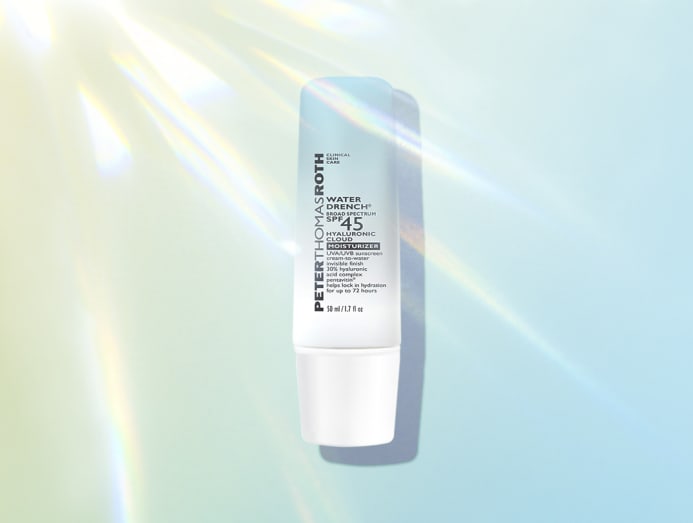 Another great way to feel like you're not applying a thick layer of sticky sunblock is to hide the sun protection in your skincare products. There are plenty of beauty products with SPF, and this moisturiser boasts a unique watery texture which feels super lightweight, like clouds of water vapour disappearing into your skin. It serves up 72 hours of hydration and broad-spectrum SPF 45 protection, but feels nothing like past-generation sunscreens, which can feel powdery and leave a white cast.

From www.sephora.sg

POWELLA LILY LOLO MINERAL FOUNDATION WITH SPF 15, S$40 FOR 10G
Depending on the intensity and duration of your sun exposure, experts would still recommend a standalone sunblock. But for some extra protection, makeup containing SPF is a great option. This powder foundation from new-in-Singapore brand Powella is great if you're after light and buildable makeup coverage or a finishing powder. It offers SPF 15 coverage, and is made from natural ingredients.

From https://powella.com.sg.

BSKIN SMART SKIN CREAM, S$31 FOR 15ML
This cream from Singapore skincare brand Bskin, whose products harness the power of bee actives, is a quadruple-duty multi-tasker with SPF50+ PA+++. It has great skincare and moisturising properties while serving up high SPF protection, and can be used as a makeup base and a lightweight foundation.

From https://www.bskin.com.

SUPERGOOP! 100% MINERAL SUNSCREEN MIST SPF 30, S$52 FOR 177ML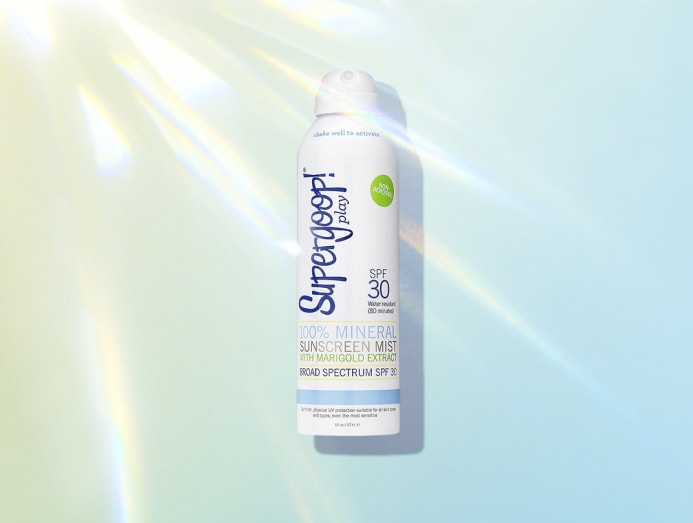 Don't say it, spray it. For those who prefer not to apply sunscreen with their hands or fingers, a sunscreen mist is the answer. This lightweight face and body zinc formula sunscreen is non-aerosol and water-resistant, and sprays on white, but dries to a sheer and dry-touch finish. It provides 80 minutes of physical UV protection, and is great for re-application and on-the-go use.

From www.sephora.sg

LANEIGE WHITE DEW TONE UP FLUID SPF 35 PA++ MOISTURISER, S$52 FOR 50ML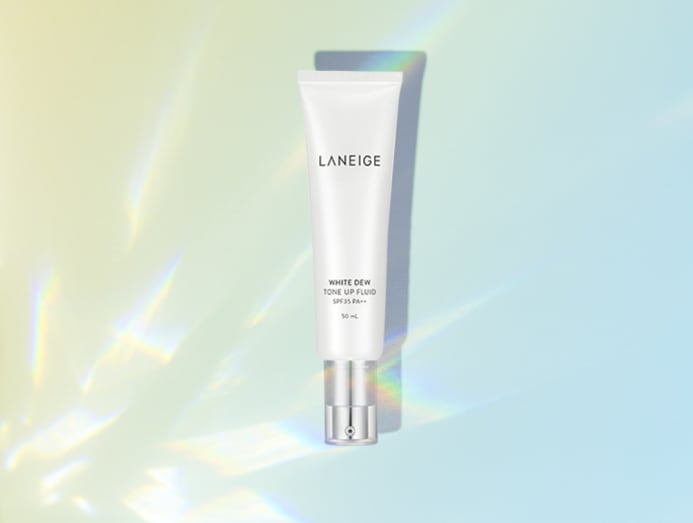 A lotion with good SPF protection, which also brightens and protects skin for eight hours from fine dust, UV rays and blue light, and has moisturising and anti-oxidant benefits? Not bad at all.

From Laneige stores.

IT COSMETICS YOUR SKIN BUT BETTER CC+ CREAM SPF 50, S$62 FOR 32ML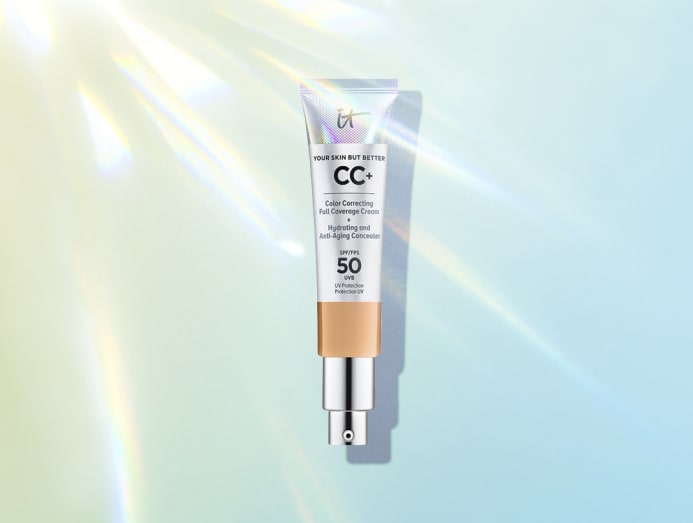 A well-loved and bestselling CC+ cream for good reason. This magic tube serves up amazing colour-correcting full foundation coverage, along with anti-ageing and hydrating benefits and SPF 50 UVA/UVB broad-spectrum protection.
Available in a plethora of shades and infused with hydrolysed collagen, peptides, niacin, hyaluronic acid, antioxidants and vitamins, it improves skin with skincare benefits while covering up flaws and uneven skin tones.

From www.sephora.sg