The rise of Charles & Keith: From a humble shoe store in Ang Mo Kio to a firm K-celebrity favourite
The Singaporean footwear label continues to evolve and step up its global expansion, one celebrity and one market at a time. CNA Lifestyle had a chat with Charles & Keith co-founder Keith Wong.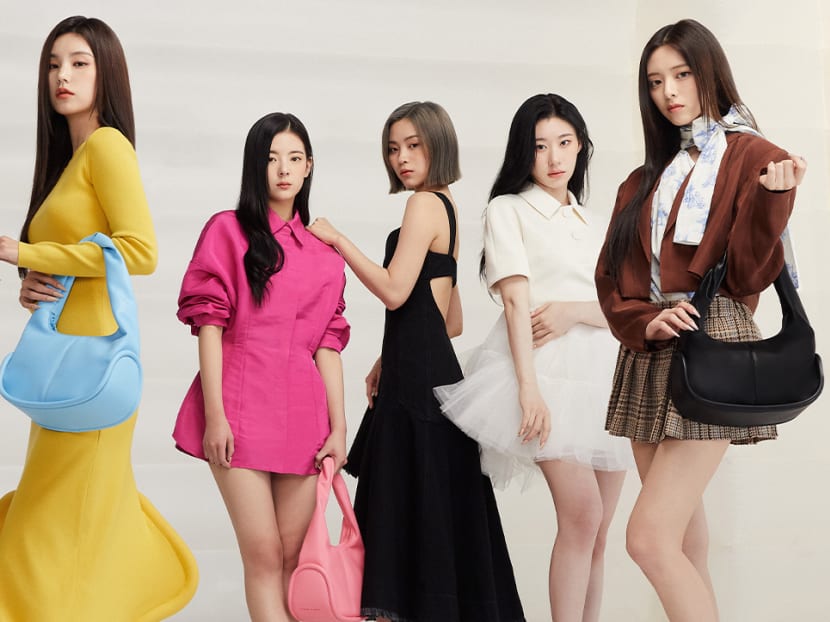 Blackpink made history as the first K-pop group headlining music festival Coachella, and the popular all-girl group comprising Jennie, Jisoo, Lisa and Rose delivered their high-energy performance wearing Charles & Keith shoes.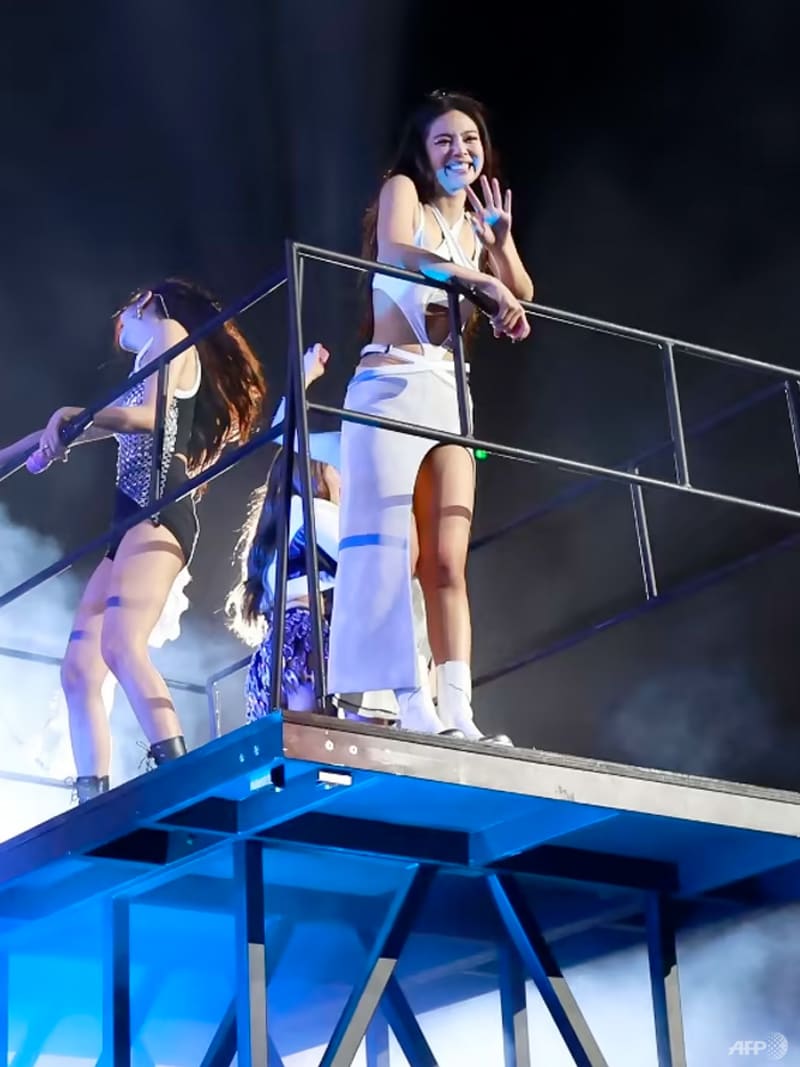 And at Blackpink's Born Pink world tour show in Singapore, the quartet also sported the homegrown brand's utilitarian boots.
The Singaporean shoe retailer has been scoring several coups in the celebrity world, with the likes of Paris Hilton, Ariana de Bose and Anna Kendrick also spotted out and about wearing the affordable brand.
Not too long ago, the brand was also in the social media spotlight, earning praise for its demonstration of support for teenager Zoe Gabriel. The 19-year-old was mocked on TikTok for posting a video thanking her father for her first "luxury" item, a Charles & Keith bag. In response, the company invited Gabriel and her father to its headquarters to meet the founders Charles and Keith Wong. 
In the sustainability space, Charles & Keith has collaborated with Singapore Airlines to launch a limited-edition collection of bags and small leather goods, reworked from materials such as fabrics from business class cushion covers, blankets and bedsheets from retired aircraft.  
The company's steady growth trajectory has taken the brand from its humble beginnings in Ang Mo Kio in 1996 to its current empire of more than 700 stores, in 35 retail markets and 57 online spaces.
To say the shoe retailer has been busy is a definite understatement. Over 26 years, the brand has evolved in style but it remains committed to remaining affordable and accessible.
The company's steady growth trajectory has taken the brand from its humble beginnings in Ang Mo Kio in 1996 to its current empire of more than 700 stores, in 35 retail markets and 57 online spaces.
CNA Lifestyle spoke to co-founder Keith Wong who shared how the brand intends to leave an indelible mark on innovation, sustainability and the future.
THE BRAND HAS ACHIEVED INCREDIBLE SUCCESS OVER THE YEARS. WHERE IS THE BRAND AT NOW?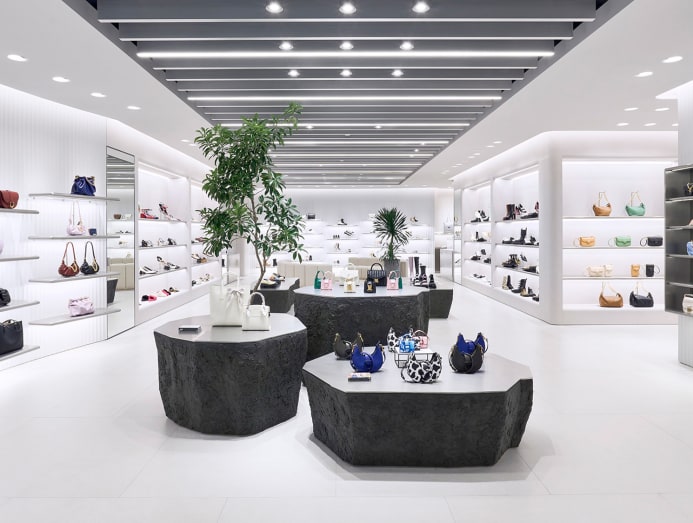 It's been an incredible journey the last 26 odd years, building Charles & Keith from a single store in the heartlands to a brand with a strong foothold in Asia. It's with that same underdog spirit that we now want to challenge ourselves to reach even more consumers globally by expanding our presence in Western markets, such as the US and UK. We're in the early stages on this front, but excited by the possibilities, remaining mindful for all our stores globally to be purposefully placed and to have a customer-first approach in whatever we do.
AN INCREASING NUMBER OF INTERNATIONAL CELEBRITIES ARE SHOWING THEIR LOVE FOR YOUR SHOES AND BAGS. HAS THIS BEEN STRATEGIC?
We've always embraced the duality of our brand in being both Asian and Global, and recent celebrity placements have showcased our unique side: From the likes of Blackpink and Itzy – the latter, our global brand ambassadors – wearing our products for their concert tours; to red carpet sightings on Ariana De Bose, Emma Chamberlain, Madison Beer, Anna Kendrick, Phoebe Bridgers, Paris Hilton to name a few.
We're thrilled with the increasing attention on the global stage, which aligns with expansion strategies, as we seek to unlock an aspirational brand experience that is attainable – whomever you are, wherever you are. 
THROUGH YOUR BUSINESS GROWTH, WHAT VALUES HAVE STAYED FUNDAMENTAL TO THE BRAND?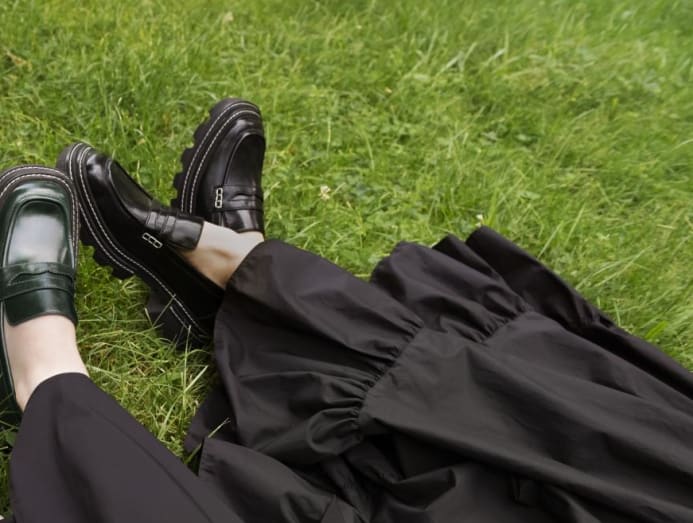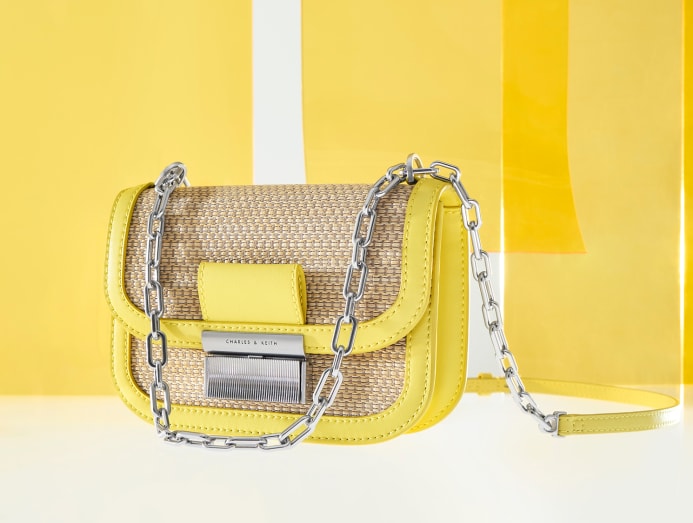 We've been blessed with a team that have been with us from the beginning. The team is likeminded, with an entrepreneurial mindset; consistently working towards elevating our products' design and quality, enhancing stores and services.
Creating meaningful connections – both internal and external – is key to the company culture. Our first collection was directly inspired by customer feedback received in our Amara shop floor. That really taught my brother and I the power of staying curious and listening to our customers, it continues to drive our commitment in building a brand that resonates with our consumers while consistently exceeding expectations.
We remain conscious that Charles & Keith should always be democratisers of fashion, never sacrificing creativity and affordability.
HOW IMPORTANT IS INNOVATION FOR THE BRAND AND HOW DOES IT DRIVE THE BUSINESS?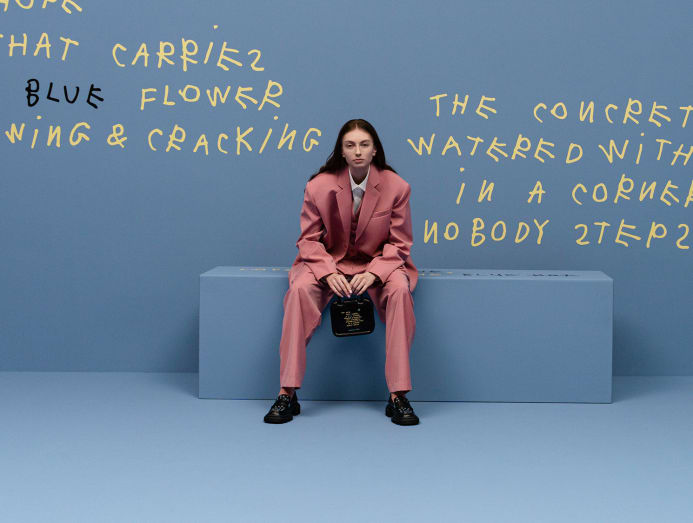 From interactive experiences, personalisation, pop-ups, collaborations – there are a wealth of levers that we've adopted to enhance retail experience to meet the demands of the ever-changing fashion landscape and rapidly evolving consumer trends.
The retail landscape has evolved immensely in the last few year, reinforcing the need to be agile and constantly innovate. We've always tried to be early adopters in this aspect  and launched our e-commerce in 2004, making Charles & Keith the first Singapore fashion company to do so.
During the pandemic, we made even greater strides in terms of digitisation, including sizeable investments to update our back-end systems to ensure the success of our ever-growing e-commerce business and simultaneously rolling out our Web 3.0 strategy. This started with the acceptance of cryptocurrency payments and participation in the first-ever Metaverse Fashion Week (MVFW) in Decentraland.
We've forayed into Sandbox with an immersive gaming experience and are focused on building a strong #MetaCharlesKeith community for our brand through channels including Discord. This community-led focus will be reinforced through exclusive access to limited drops and events in the very near future.
HOW IMPORTANT IS SUSTAINABILITY AND HOW ARE YOU INCORPORATING IT INTO THE BUSINESS?
We benchmark against the Environmental, Social and Governance (ESG) framework, it is very much a journey and we're conscious not to go the route of greenwashing but making consistent effort in minimising our environmental impact and doing social good.
We've taken some baby steps, launching several eco-friendly capsules such as our Purpose Collection crafted from recycled polyester and nylon, and incorporating more and more recycled materials into our core product line.
By 2025, at least one million units of Charles & Keith products sold will be made of recycled materials. We are targeting that 25 per cent of our overall production will utilise biobased materials by this time.
Additionally, we launched an e-commerce impact programme last year, working with CSR partner Plastic Bank, to actively reduce plastic waste from entering the world's oceans. Tied to every purchase made on our e-store, to date, we have prevented more than 3.5 million plastic bottles from polluting the ocean and impacted 16 communities across Indonesia and the Philippines, supporting women by providing access to life- improving benefits such as groceries, cooking fuel and insurance.
WHAT'S IN THE PIPELINE FOR CHARLES & KEITH?
We'll be rolling out new flagships in the region including our very first store designed in collaboration with David Chipperfield Architects, a renowned international architecture firm, which will be a beautiful testament of the brand's evolving elevation. We are also looking to pilot a re-sale programme in the US.