Should you tip for beauty services during Chinese New Year? Common practices to show your appreciation
Find out what the norms are when it comes to tipping or gift-giving for beauty and wellness services in Singapore. Your favourite manicurist and hairstylist will be very happy.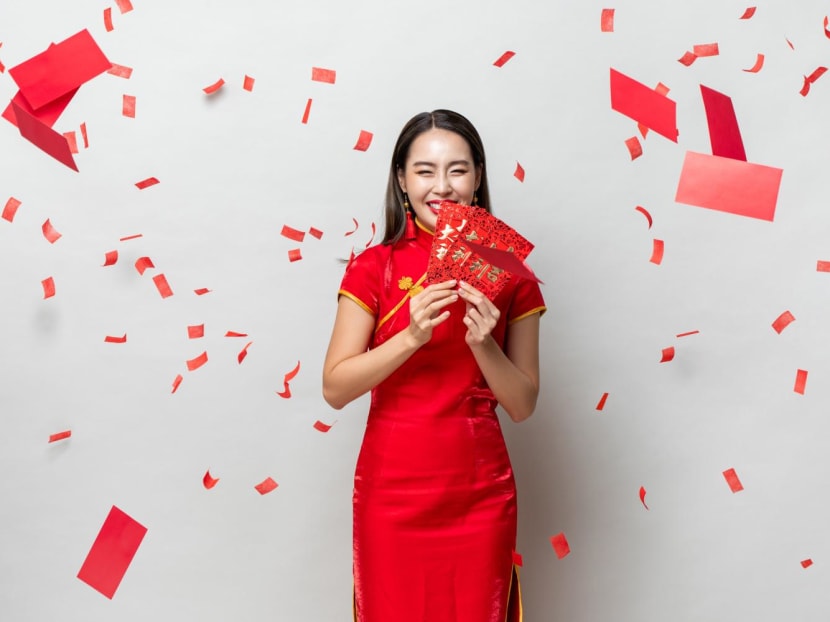 While tipping is not customary nor expected in Singapore, it's definitely a nice way to show appreciation for exceptional service, to express thanks during festive occasions or just to help boost someone's income.
Media professional Clara (not her real name) makes it a point to tip the person who washes her hair at the salon she regularly visits. Her reason? "The assistants' wages aren't high so a little extra could help them." Medical professional Lisa gives her masseuse and foot reflexologist a tip of 10 per cent of the cost of the service because she wants to show her appreciation for the hard work that they do.
With services such as hair treatments, manicures and massages, it's common to develop a bond with those tending to your beauty needs. A trip to the salon can become a social affair when you're engaged in conversation with your hairstylist for extended lengths of time at each visit.
After hours of interaction (and personal revelations), it's only natural for some to regard their beauty and wellness professionals as friends. In fact, some of these client-hair stylist bonds last longer than romantic relationships so gift-giving when the event calls for it isn't unusual.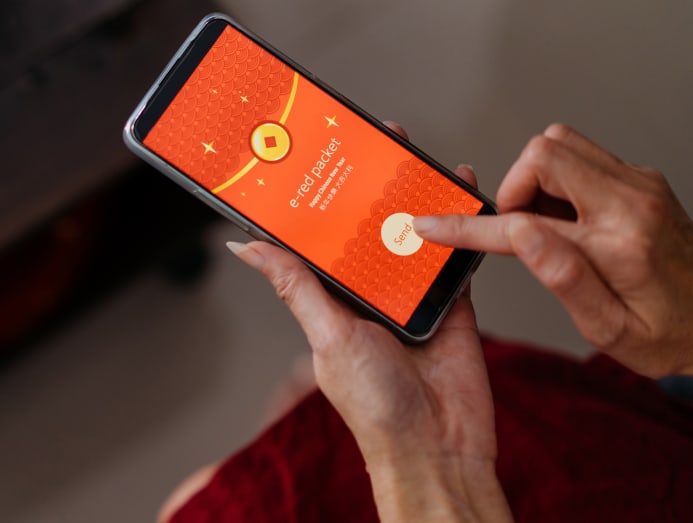 Chinese New Year and Christmas are festive occasions when tipping and gift-giving for beauty and wellness services are more of a norm.
For example, Clara gets a Christmas gift for her hairstylist's daughter because they have established a close relationship over many visits. During Chinese New Year, lawyer Grace gives her regular hair stylist and masseuse a hongbao (red packet traditionally handed out during Chinese New Year as a token of good luck) of S$68 to show her appreciation for the relationship and to convey auspicious wishes for the year ahead. "I prefer this to regular tipping as I like to mark the special-ness of Lunar New Year," she explained.
Legal professional Jade also gives a hongbao when she gets a service during Chinese New Year as it's an important part of the cultural practice. There are also others like Jean, from the finance industry, who gives a tip during the season only when there isn't a Chinese New Year surcharge (a common practice among some salons) already built into the cost.   
Most beauty and wellness professionals acknowledge that tipping isn't mandatory in Singapore and if a customer decides to tip, how much he/she gives is really up to them and how much they value the service that they've received. When it does happen, they are grateful for the gestures of appreciation.
Eileen Koh, senior hair stylist at Philosophy Studio said she feels happy and appreciated when she receives a tip or a gift. On average, she gets an occasional tip of around S$10 but during Chinese New Year, she may receive hongbao that can go up to S$100 from clients she's closer to.
To navigate the etiquette of thanking service staff in the beauty and wellness industry with a tip or a gift, here's some general guidance:
SHOW YOUR APPRECIATION, IF YOU CAN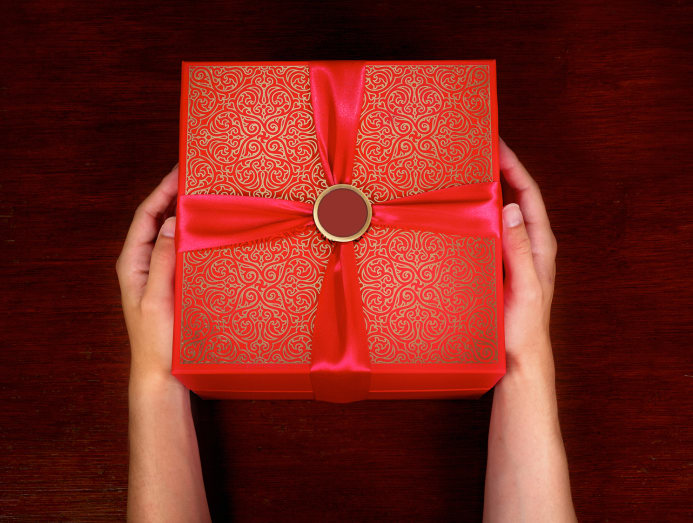 If you like the service, have a strong relationship with your beauty or wellness professional, have experienced service that has exceeded your expectations or if the person serving you has gone above and beyond the call of duty to help you, it's nice to show them your appreciation in the form of a tip or gift, but only if you can or want to. If you're not comfortable with giving a separate tip, rounding up the cost when you're paying can also work.
GIVE WHAT YOU'RE COMFORTABLE WITH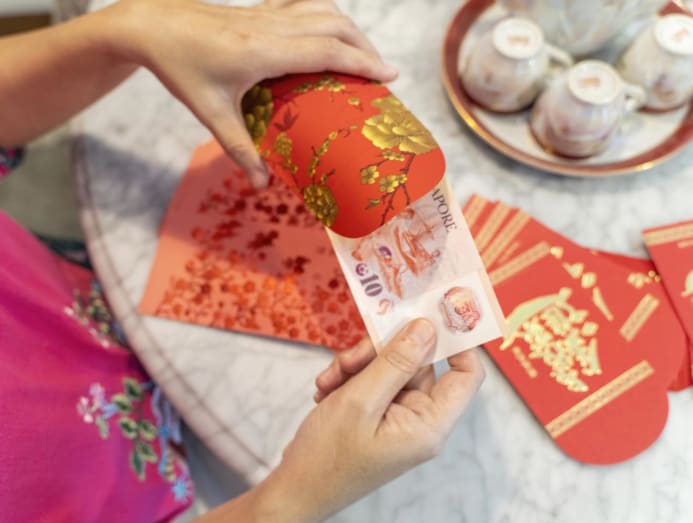 As tipping is not customary, any amount that is on top of the fee is usually appreciated. "I generally give a tip of S$10 to S$20 depending on the service procured," said Jade.
On average, 10 per cent of the cost or fee is a good gauge for a tip. But some save their tipping for auspicious occasions like Lunar New Year and give significant hongbao. If you want to give a tip or hongbao, the amount that you give is really up to you and your comfort level.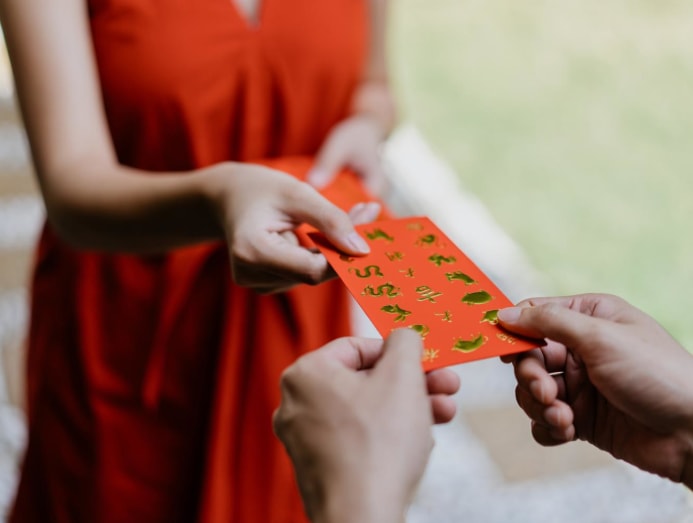 If you would like the tip to go to the very person who performed the service for you, you should personally hand the tip to that person. If you tack it on to the total cost and give it at the point of payment, the money may sometimes go into a company pool which gets divided amongst everyone in the establishment at the end of the day or month. While this isn't a bad thing, your gesture may not be as personal as you may have initially intended it to be.
GIVE A FESTIVE GIFT
If you prefer to show your appreciation in the form of a gift at festive or special occasions, stick with generic food items such as food hampers or bakes, unless you know them really well and can get them something you know they'll definitely like.