Perfume gift ideas for Christmas: A whiff of these gender-neutral fragrances for loved ones is sure to turn heads
Forget the usual run-of-the-mill scents, these nine fragrances will turn heads – in the best way possible, with alluring and captivating notes like no other.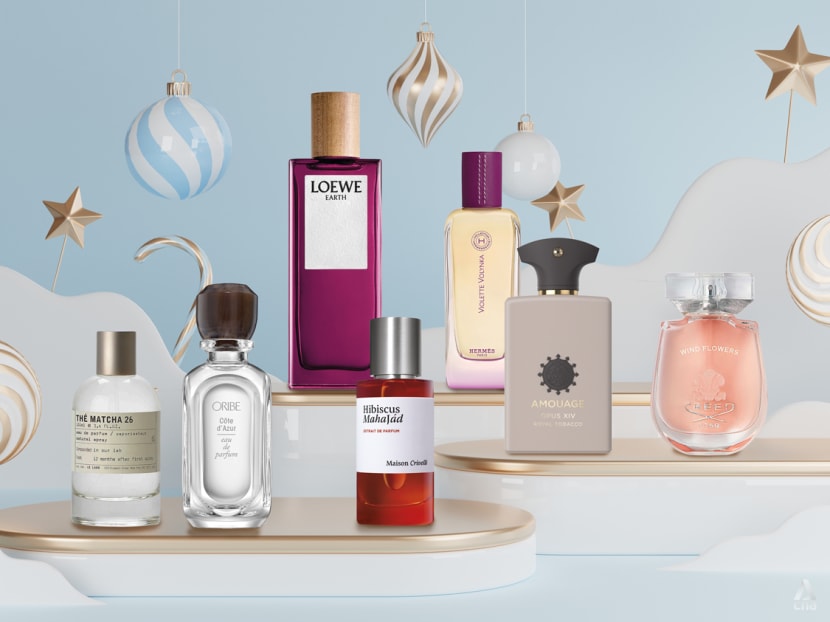 It's been said that fragrances are liquid emotions, capturing a moment or place in time. With one whiff, it can unlock long forgotten memories or transport us far away.
And while fragrances might make easy gifts, they're intensely personal, too. It's also why not just any bottle of perfume will do for your partner, family member or BFF this Christmas. We've rounded up nine of the most interesting perfumes if you're trying to score brownie points with your loved ones. You're welcome.
MAISON CRIVELLI HIBISCUS MAHAJAD, S$338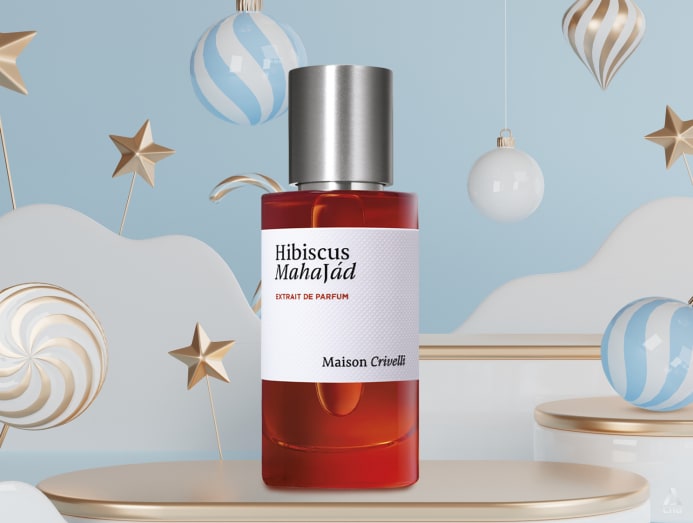 For a truly one-of-a-kind scent, the Maison Crivelli Hibiscus Mahajad ticks all the right boxes. Inspired by tasting hibiscus tea in the heart of a gemstone market, this warm floral-oriental fragrance extract envelops the senses delivering pleasant surprise with notes of hibiscus and rose juxtaposed with the masculinity of leather, then finishing with the creamy softness of vanilla beans. It's a scent that will turn heads, we guarantee it. 
Though to be honest, that isn't the only unique fragrance you'll find at Maison Crivelli. Every fragrance is inspired by founder Thibaud Crivelli's life experiences from travels to memories, such as smelling scorched sandalwood along the slopes of an erupting volcano (Santal Volcanique), walking through rose fields by the seaside (Rose Saltifolia – a lovely play on the main ingredients rose centifolia and a salty marine note) and even drinking absinthe under the Northern lights (Absinthe Boreale). The result: A range of mind-blowing and ultra-contrasting fragrances that you'll never forget.
Available at Escentials.
AMOUAGE OPUS XIV: ROYAL TOBACCO EAU DE PARFUM, S$514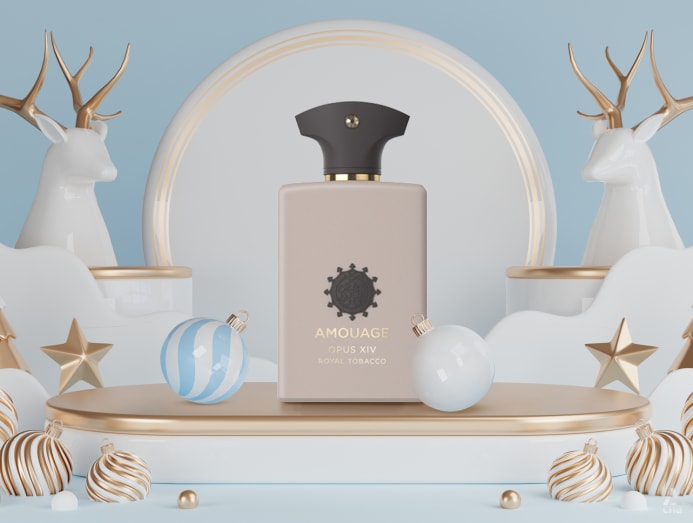 Feel like royalty with the Amouage Opus XIV: Royal Tobacco. Founded in 1983 in the Sultanate of Oman as "The Gift of Kings", Amouage marries the Arabian art of perfumery with Western avant-garde opulence and modernity in its creations. And the Royal Tobacco is no different.
Part of the brand's Library Collection that's known for pushing the limits with its chosen ingredients, the Opus XIV: Royal Tobacco is a fragrance journey from Oman to Cuba that references the tradition of the "el lector", someone whose role was to read newspaper articles and novels aloud to the cigar makers in Cuban factories. It recreates that specific image of a room filled with the scent of tobacco through the use of cardamom, elemi, frankincense, warming to a heart of benzoin, labdanum and myrrh, finishing with vanilla absolute and tonka bean. A warm, deep and smoky scent that both men and women will fall for. 
Available at Escentials.
ORIBE COTE D'AZUR EAU DE PARFUM, S$176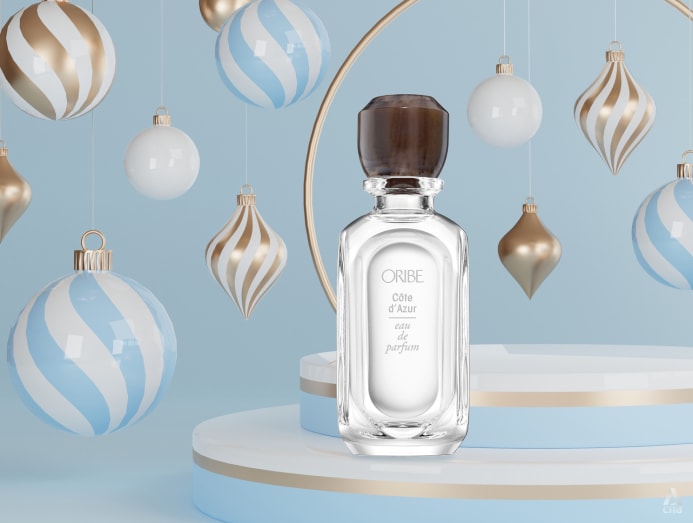 If you've always loved the scent of your Oribe haircare, you'd be glad to know that you can now envelope your body in it, too. Its signature French Riviera-inspired Cote d'Azur scent is so popular that the brand decided to bottle it.
This glamorous scent is seductive and fresh with notes of Calabrian bergamot, Sicilian orange, Aomori apples, tuberose, white butterfly jasmine from Cuba – a nod to Oribe founder's heritage, sandalwood, vetiver and amber. 
So while it might still be months before your next summer vacay, this scent will have you feeling like you're soaking in the sun on the deck of your yacht in the meantime.
Available at Oribe partner hair salons.
VALEUR ABSOLUE ELIXIR JOIE-ECLAT, S$171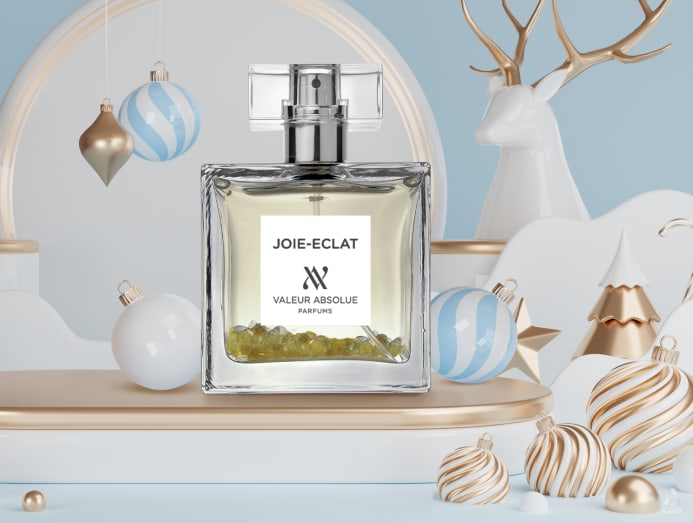 This is not just an ordinary bottle of perfume; it's a feel-good energy-giving fragrance. You won't just smell divine, you'll feel immensely well too. Its secret? The addition of Areaumat Perpetua, a natural extract of the Immortelle flower that stimulates the release of beta-endorphins, also known as "wellbeing" molecules.
The Joie-Eclat, our favourite, is an effervescent and uplifting fragrance with notes of fresh tangerine, green cardamom, grapefruit and vetiver, reminiscent of a "constantly replenished glass of champagne", according to its perfumer Pierre Negrin. Plus, it revitalises and energises the senses with active minerals of potassium and magnesium. But that's not all. For a truly sparkling finish, the fragrance also incorporates encapsulated diamond powder – the first time ever in a perfume. The perfect gift for the holidays.
Available at Escentials.
CREED WIND FLOWERS, S$450
When you're the fragrance house to royalty – Queen Victoria, Napoleon III and Empress Eugenie – perfection is always key. It's also why no one bats an eye even if it takes five years to perfect a fragrance, as with the House of Creed's newest creation, Wind Flowers.
This floral fragrance is inspired by the grace and strength of a dancer's flowing movement. To bring this imagery to life, perfumer Olivier Creed (Fun fact: he's the seventh generation descendent of the House's founder, James Henry Creed) used zesty Tunisian orange blossom, peach, jasmine sambac, tuberose petals, rose centifolia, warm sandalwood, iris, musk and creamy praline for a delicate and feminine scent that's as light as air.
Available at Escentials.
LE LABO THE MATCHA 26, S$394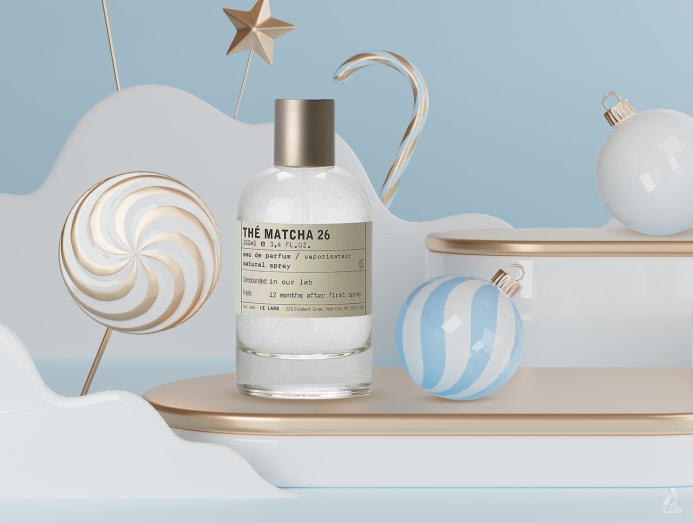 This one is for tea lovers everywhere. Le Labo's The Matcha 26 is an ode to one of our favourite travel destinations, Japan. This zen-like fragrance shines the spotlight on what Japan is known for, green tea, blending a matcha tea accord together with creamy fig, soft vetiver, cedar woods and bitter orange. The result is a soft, almost second-skin like scent; perfect for anyone looking for that comfort familiarity and inner peace.
But even if The Matcha 26 isn't your cup of your tea, Le Labo has a range of 19 unisex fragrances that will pique your interest. Not sure what you might like? Try a blind sampling at the store to find a scent that calls out to you.
Available at the Le Labo flagship store at #B1-31 Ngee Ann City.
MAISON DE L'ASIE MOTHER X LOVE, S$385
Without a doubt, there's always been a strong link between scent and memories. And homegrown fragrance brand Maison de L'Asie's Mother x Love is an olfactory memory that reminds us of home.
It's a feeling of nostalgia and warmth that wraps around you like a big hug thanks to notes of soft white musk, ginger and vanilla. You'll feel as safe and secure as you did when you were a little child in your mother's loving embrace. 
But what makes each Maison de L'Asie fragrance so precious is in addition to combining the art of classic French perfumery with Asian overtures – the brand's founder Elizabeth Liau is born and raised in Singapore, its scents only all extraits. This means that every scent contains a much higher concentration of perfume oils – 35 to 40 per cent to be precise, so all you need is a few spritzes each time.
Available at Escentials.
HERMES HERMESSENCE VIOLETTE VOLYNKA, FROM S$424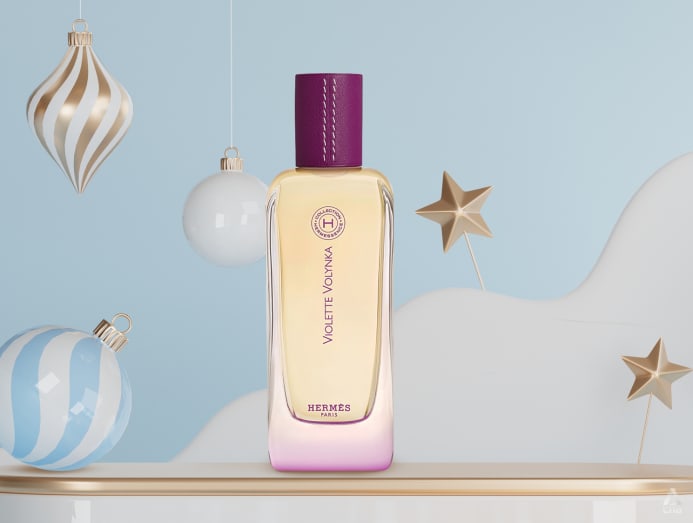 You might know the brand for its bags (Birkin, Constance and Kelly, anyone?), but Hermes also has a range of delectable fragrances that's as exquisite as its leather goods.
And the Hermessence Violette Volynka is the epitome of this with its feminine powdery notes of violet and masculine strength of leather. An unexpected combination that celebrates flora and fauna, it's equal parts bold and sweet, resulting in an inviting, mysterious and alluring fragrance.
Available at Hermes boutiques.
LOEWE EARTH EAU DE PARFUM, S$220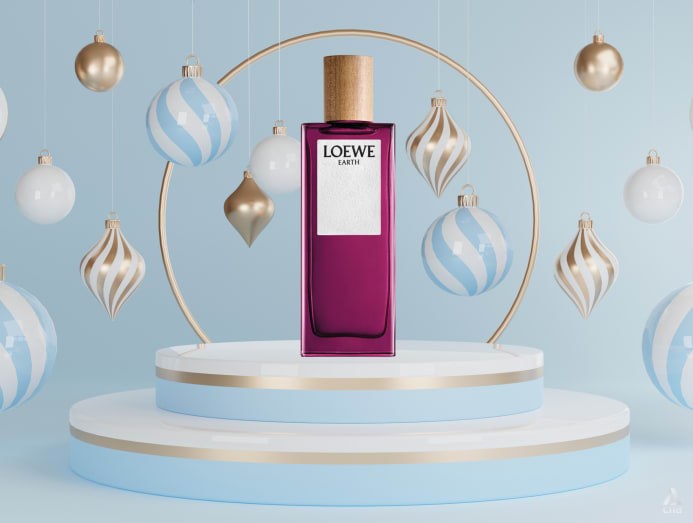 It can't get more luxurious than this. Loewe's Earth highlights the scent of truffle – the mushroom not the chocolate, in this unique fragrance. Inspired by the elements that connect nature and life, Earth features mimosa, violet, amber, musk, pear, elemi and truffle – from Northern Italy no less.
And with its often off-beat botanical home scent offerings – think candles and diffusers in scents like Pea, Marijuana, Coriander and Tomato Leaves, having a fragrance inspired by this ecosystem seems just right. This is not a fragrance for mainstream lovers but olfactory enthusiasts who are looking for intrigue and subtle allure.
Available at Loewe boutiques and Escentials.