American fashion brand Coach opens first concept store in Singapore
Housed in a conservation shophouse at Teck Lim Road, the Tomorrow's Vintage pop-up runs from Aug 21 to Sep 12.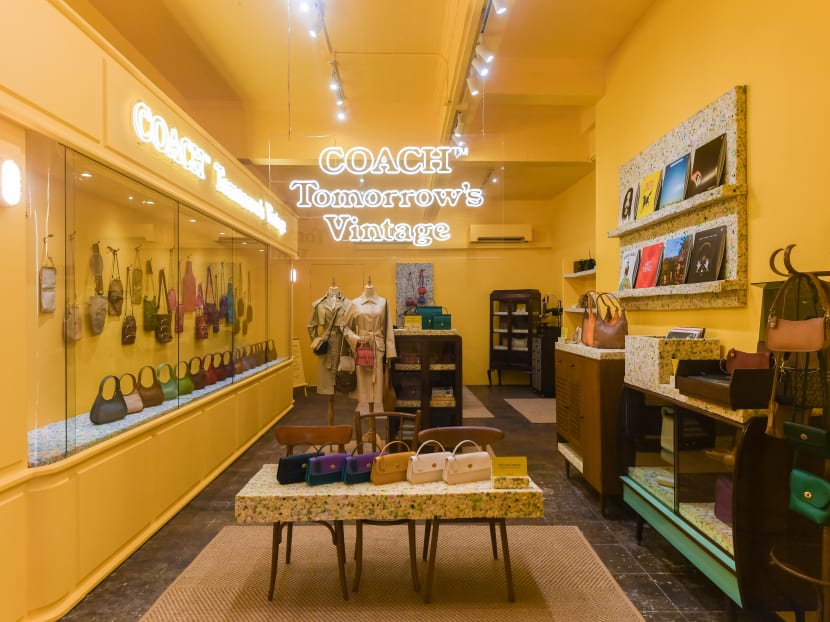 American fashion house Coach is hosting its first concept store in Singapore in vintage style: The pop-up, which opens on Saturday (Aug 21), will be held at a conservation shophouse at the colourful Kreta Ayer area, ahead of the brand's upcoming 80th anniversary. Committed to restoring, repurposing and reimagining, the Tomorrow's Vintage concept store pays homage to the fashion marque's storied history.
A slice of Coach's archival bag collection will be on display at the concept store. These comprise 36 bags that show the fashion evolution of the brand, including the iconic Ergo and Cashin bags designed by Coach's first designer Bonnie Cashin. If you're planning to own a slice of bag history, a good place to start is the collection of restored vintage bags, of which there are only 37 units. Alternatively, there are Coach Originals bags that are based off archival reissues. Of the nine Coach Original bag styles, the versatile Willis is notably the bestseller.
After you're done shopping, don't just skip off with your purchase as shoppers at the concept store can choose to have their bags and leather goods customised for free by Singaporean artist Tiffany Lovage, who has worked with the likes of Louis Vuitton, Converse and Timberland, and contemporary embroiderer Zoey Wong of Naked Works.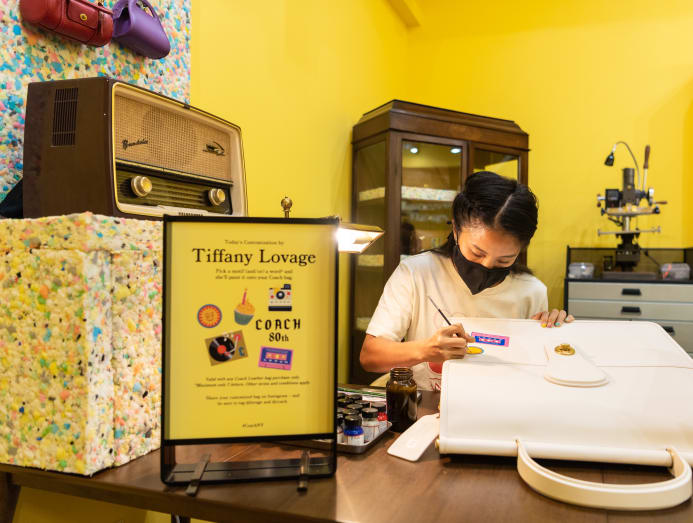 The two artists will take turns to offer their unique brand of customisation at Coach's Craftsmanship bar – Lovage will be on-site from Aug 21 to 22 and Sep 3 to 5 to customise bags, while you'll be able to spot Wong personalising leather goods from Aug 27 to 29 and Sep 10 to 12.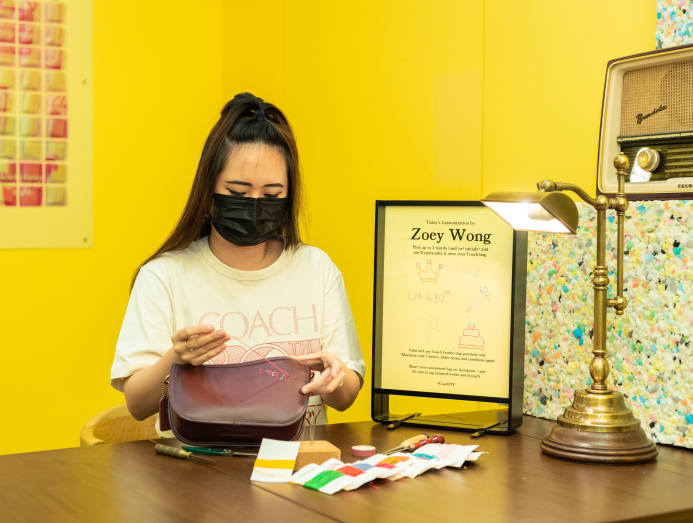 Also at the Craftsmanship Bar are dedicated craftsmen, who trained with the label's master craftsman Mauricio Alvarado. They'll be offering leather cleaning, monogram and customisation services.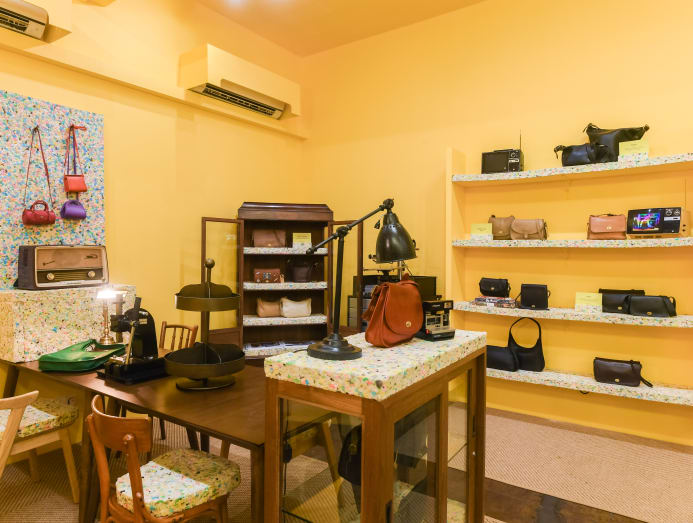 While waiting for your customisation to be done, you can sit back, relax and listen to a specially curated music playlist by Brooklyn-based independent record label Big Crown Records. Alternatively, pop around the corner to try your hand at a game of tikam-tikam. Each visitor can randomly pick a number from the tikam board to win exclusive Coach prizes such as a pin or patch.
The pop-up Coach concept store will run from Aug 21 to Sep 12 at 1 Teck Lim Road, from 12 to 9pm. Closed on Mondays.