The Singaporean street style photographer capturing the action during the world's most prestigious fashion shows
Leong Su Shan could very well be Singapore's first international street portrait photographer – and her snaps have graced magazines such as Vogue. Meet her in this week's instalment of Creative Capital.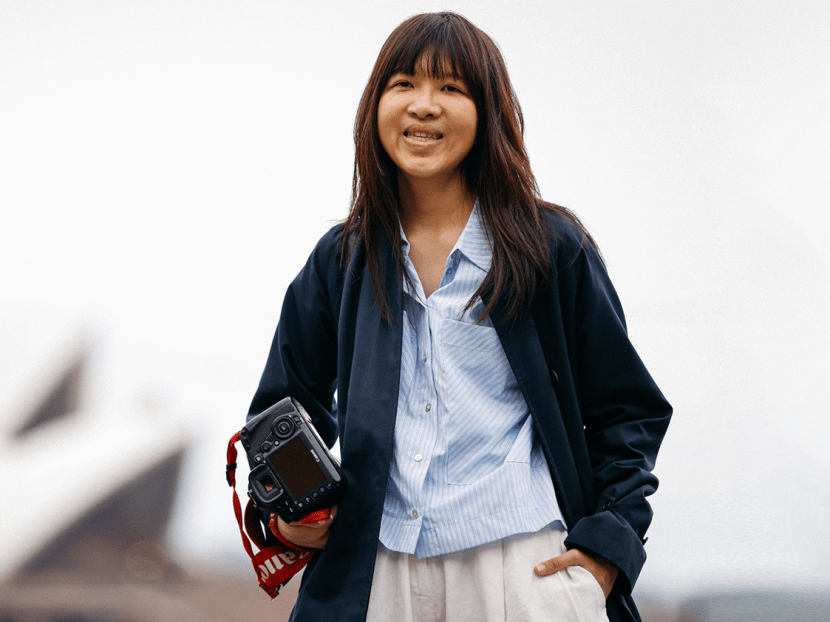 I am one of those people old enough to remember when Bill Cunningham was the world's only famous street-style photographer. Cunningham spent close to four decades producing gorgeous candid fashion-driven street portraits for The New York Times. For years, he was the sole pioneer of his beloved craft.
Then, in the early 2000s, former fashion director Scott Schuman started shooting street-style images and posted them on a blog he called The Sartorialist. The success of the site catapulted Schuman to Internet stardom and soon, street-style photographers were haunting the pavements of the world's most fashionable cities – Paris, Milan, New York Tokyo – and congregated en masse before and after notable fashion shows.
Leong Su Shan, 27, is perhaps the only Singaporean street-style photographer on this circuit. She's shot at some of the world's most prestigious shows and for some of the industry's most respected publications. She's snapped icons young and old, Anna Wintour, the editor-in-chief of American Vogue, and model-designer Alexa Chung, for example.
During the pandemic, with travel shut down and fashion events canceled, Leong worked in her family's wholesale and distribution business in the construction sector. There, she was responsible for procurement and IT, as well as the company's COVID-19 protocols.
"I choose to work in the company because it gives me the freedom to pursue my dream while still contributing to my family. It's a win-win situation for all parties," she said.
"I had the opportunity to witness the corporate environment both before and after the pandemic… particularly during the peak of the pandemic when countries were placed under lockdown and the supply chain and freight were severely impacted. We had to think of new ways to diversify our supply chains and meet customers' demands."
Now with the world opening again, Leong is getting back on the road. CNA Lifestyle caught up with her in between shows.
WERE YOU ALWAYS INTO FASHION AND PHOTOGRAPHY?  
Although I would not have described myself as a fashionista, I have always enjoyed experimenting with different clothing. That really took off when I went to polytechnic and was no longer required to wear a uniform.
Now that I've been photographing street fashion for a while, I've had a better chance to learn from the industry's best and develop my own personal style.
For photography, polaroid cameras were all the rage when I was in secondary school. It was the thrill of being able to hold a physical photo after capturing it moments ago. Eventually, I saved up enough money to purchase instant cameras from various brands and began shooting with them. That partially ignited my love in photography.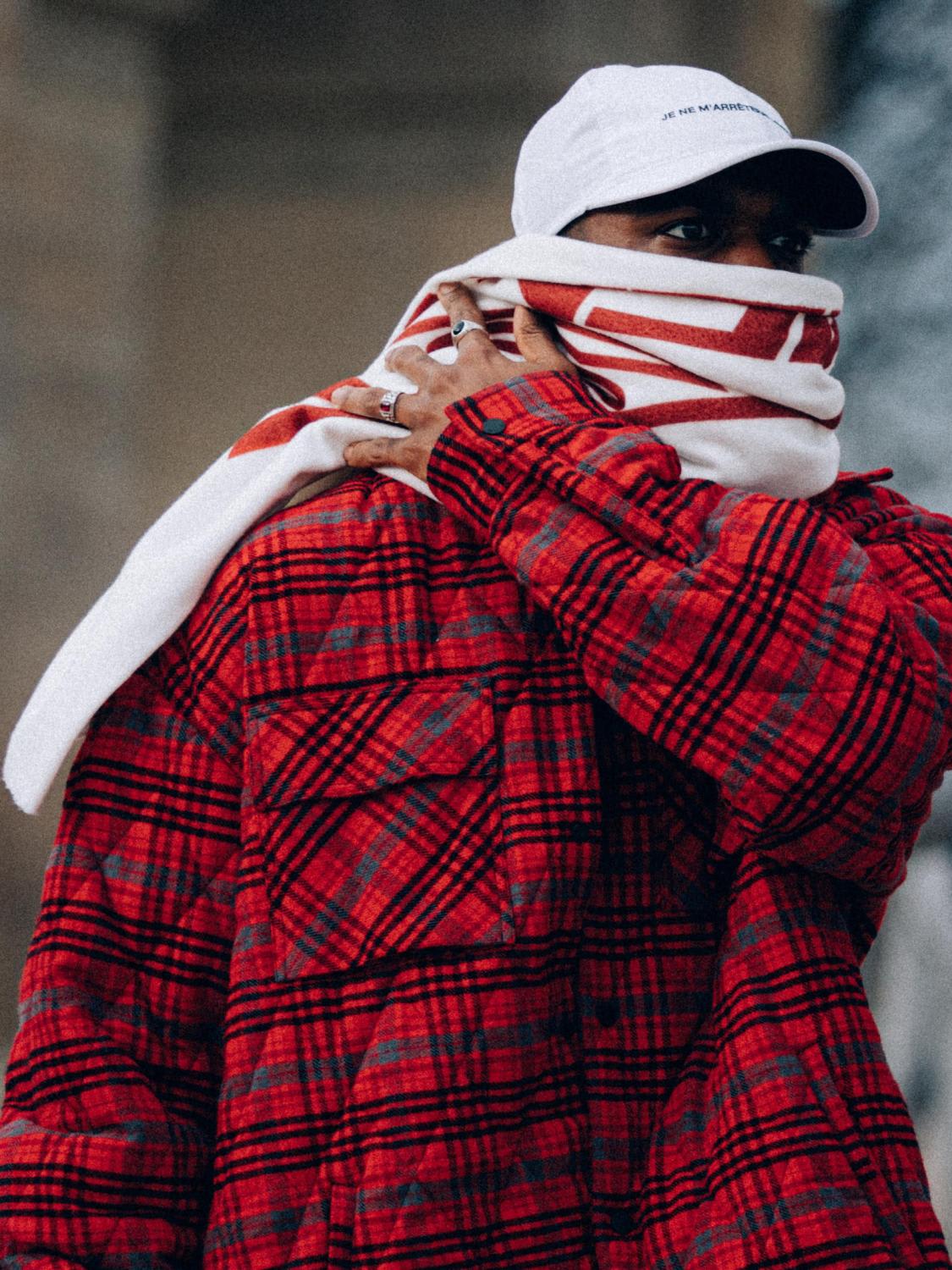 My dad also sparked my interest. He is also an avid photographer and growing up, I found his stash of his vintage cameras and tons of photo albums. He encouraged and invested in my love of photography. When I was 18, he purchased for me my first DSLR, a Canon 70D. Even up until recently, I was still using that camera.
YOU SPENT A YEAR AS A STYLIST BEFORE COMMITTING TO PHOTOGRAPHY. WHAT DID YOU LOVE AND HATE ABOUT BEING A STYLIST?
I was a stylist for a year while interning at London-based designer label, Emilia Wickstead. I was their press and celebrity styling intern.
I got to understand how press samples were loaned to celebrities for events or publications for shoots. It was a little crazy running around London like a headless chicken hand-delivering samples to socialites and celebrities in the summer.
The highlight of my short stint as a stylist was winning the prestigious Graduate Fashion Week Competition, where I collaborated with a winning photographer to showcase the outstanding graduate collection from across UK universities.
What I loved about being a stylist was the freedom I got when dressing my models. What I disliked about it was when I had arranged an entire photo shoot according to a mood board, only to have the agency pull the looks at the last minute without informing me.
WHAT DREW YOU TO CONSIDER PHOTOGRAPHY PROFESSIONALLY?
All my worries and daily problems just melt away when I'm shooting. For me, it is a therapeutic experience. I also realise that photography necessitates a great deal of self-reflection. As I shoot, I learn more about myself, my values and how I visualise the world.
Street-style photography is an excellent gateway into the world of fashion. It has given me the opportunity to learn about the inner workings of the fashion industry.
For instance, I got to experience what goes on behind the scenes before a show when I was granted the opportunity to photograph backstage during Sean Suen's Autumn/Winter 2020 in Paris.
I got to observe how many people were involved in a show, how the models were organised in a line-up, how the designer is so detail-oriented that he nitpicks even the smallest detail on a collar, and so on.
YOU SPECIALISE IN STREET PHOTOGRAPHY. COULD YOU EXPLAIN WHAT IT IS?
To put it simply, street photography is the process of photographing subjects in a natural environment. I've chosen to focus on a specific subgenre of street photography called "street style".
It's a mashup of fashion photography, portraiture and reportage. When we talk about "street style", we're not talking about anything that was designed for a catwalk. It's a great way to put one's own spin on things by mixing and matching elements from different looks and trends.
What I admire most about this medium is how street wear in itself has become a social movement.
ARE MOST PEOPLE NICE WHEN YOU APPROACH THEM TO BE SHOT?
Yes, they are always lovely!
WHY STREET STYLE OVER OTHER KINDS OF PHOTOGRAPHY?
Both the art of documenting people and the world of fashion have always held a special fascination for me. I thought, "Wouldn't it be cool if I could combine these two?"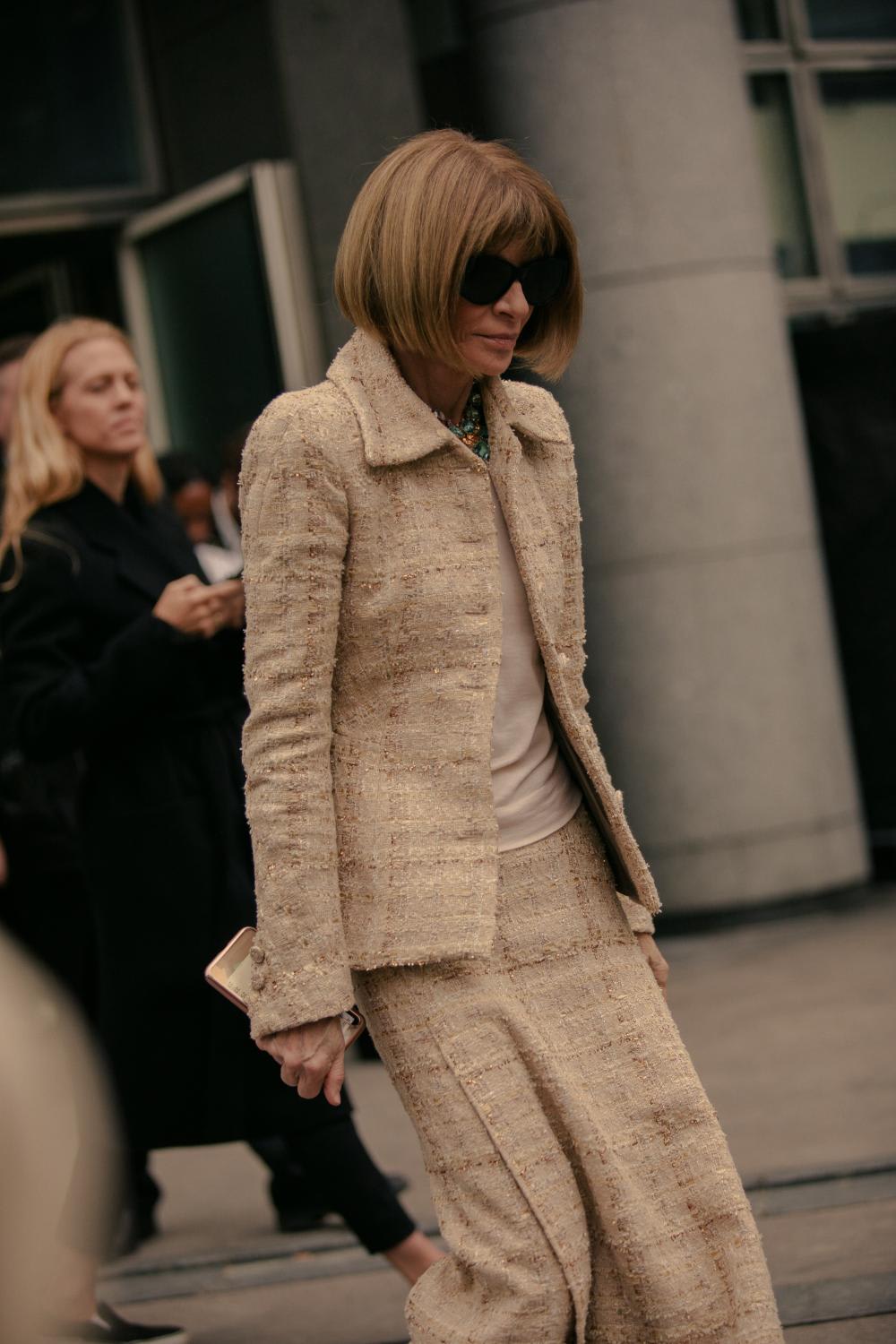 No one I knew in Singapore was involved in this field of photography. "Wouldn't it be cool to be the first Singaporean photographer to shoot street style during Fashion Week?" Even if it was only in my wildest dreams, I decided to give it a shot.
WHAT DRAWS YOU TO A SPECIFIC PERSON OR OUTFIT?
I love to capture people in a moment. I look out for the fit of the complete look and whether the person is comfortable in that look. There are, however, certain people that I always enjoy photographing since they are always impeccably dressed without being forced.
GIVEN THE PLACES YOU HAVE TRAVELLED TO, WHICH ONE HAS THE BEST FASHION SENSE?
Paris, without a doubt. During my numerous visits to the capital, I've noticed that French men and women always dress with a sense of sophistication, practicality and timelessness. Nothing too flashy or ostentatious.
I've observed that they invest in vintage or one-of-a-kind items of great quality that reflect their individuality. Their wardrobe is composed of fundamentals and has a relaxed fit. Their main style takeaway is all about never trying too hard to please anyone. The French dress in a way that makes them feel good.
WAS BREAKING INTO THE INDUSTRY DIFFICULT? WHAT WAS YOUR FIRST PROFESSIONAL GIG?
It was a lengthy process of portfolio development that delayed my entry into the industry. It took me a year after graduation to learn the ins and outs of the industry and hone my photography style. By then, I had returned to Singapore, and frequent trips to Europe were out of the question.
The market is highly competitive and exclusive. Just like any other job, it's all about working hard and making connections, with a little bit of luck thrown in. There isn't a manual or set of guidelines that I could follow. My peers keep their clients' identities hidden in order to safeguard their careers, which is something I completely understand.
Trying to figure out the industry through observation was also hard for me because I'm usually introverted and often feel intimidated by people who are successful. I didn't really talk to any of my peers because I was afraid they would think I was trying to get information from them. So, I just watched what they do, how they shot, and who they would photograph.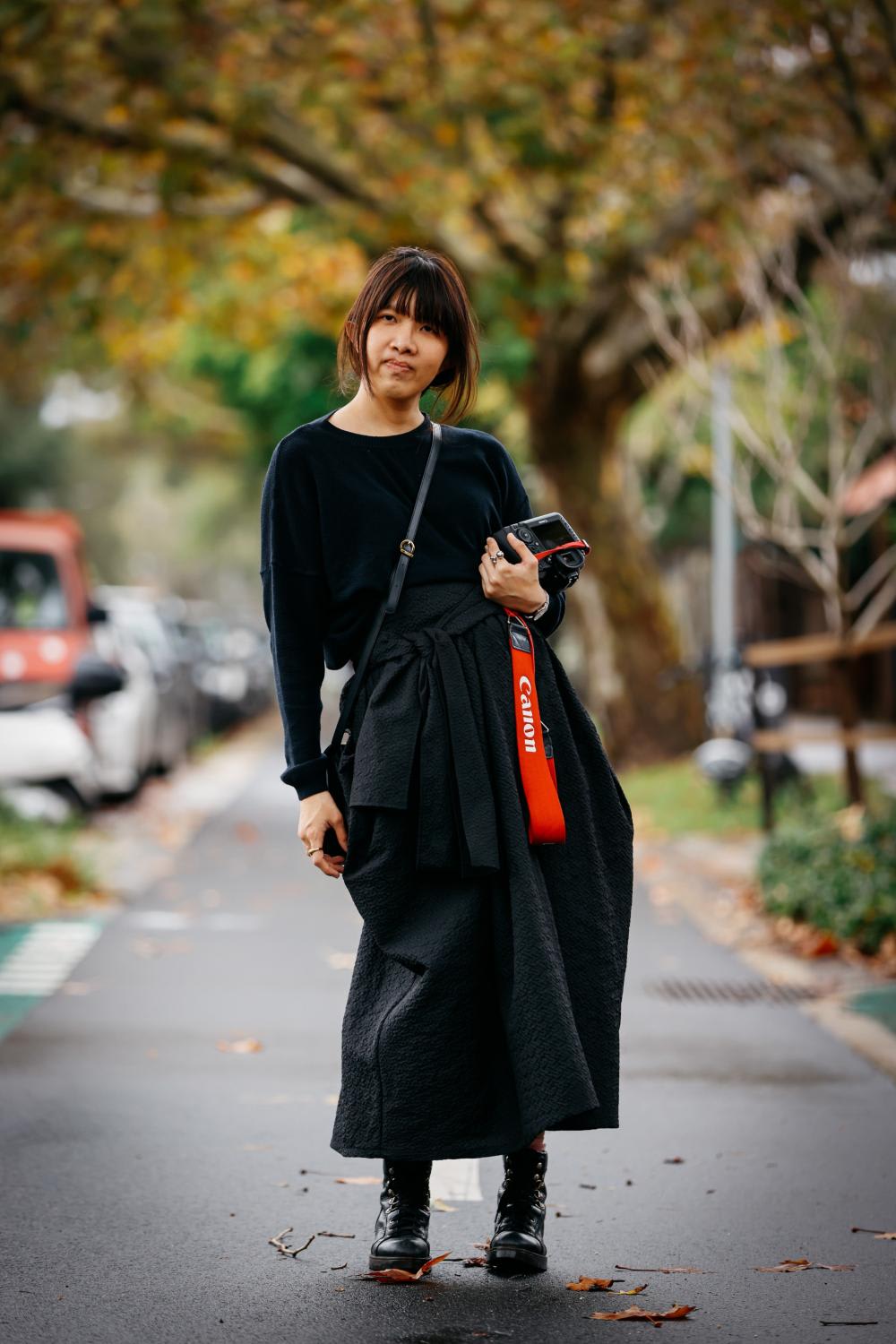 Along with building up my portfolio, I was also expanding my online presence in hopes of getting some work. Also, constantly sending cold emails to PR agencies, brands, and editors at different publications to share my portfolio.
My first professional gig finally came when a photographer introduced my work to NSS (Italy) magazine while I was in Seoul Fashion Week in 2018. I don't know why he did what he did. I didn't find out until the editor sent me an email. But I am so grateful for the intro.
IS THERE A SPECIFIC IMAGE THAT YOU TOOK THAT YOU LOVE BEST?
One of the best would be photographing Alexa Chung and Pixie Geldof entering Alexandra Palace for the Simone Rocha Spring/Summer 2020 show.
This was the first time I had ever shot during London Women Fashion Week, and the location did not disappoint. I remember that the only way to get to the palace from London's city centre was to take the bus. The goal was to get there in time to photograph the attendees before the show. When I got there, the glow of the golden-hour sun reflecting off the walls of the palace took my breath away.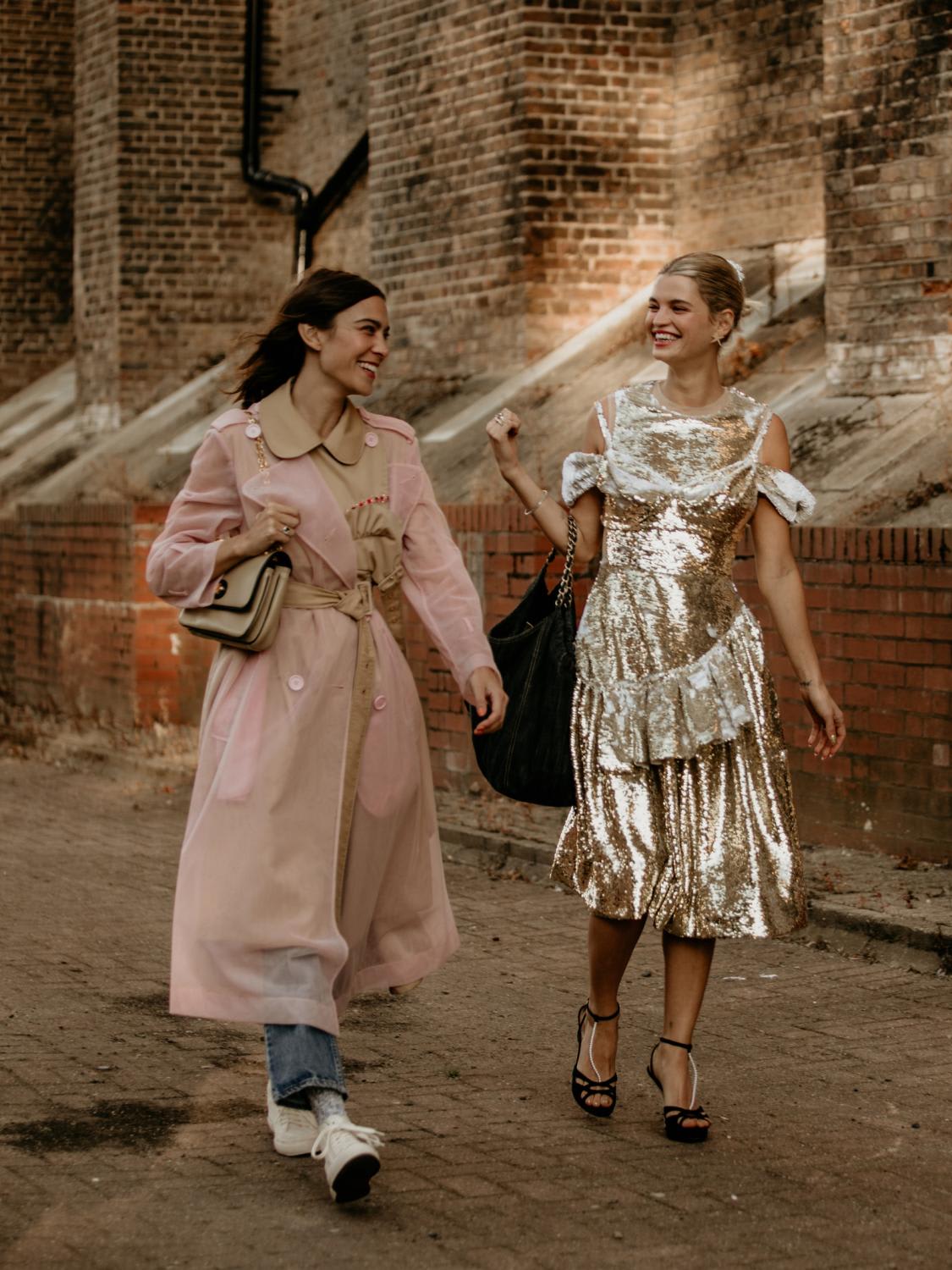 As I was taking pictures of the guests, I saw Alexa and Pixie chatting on their way in. It was my first time seeing them both and frankly I was a little starstruck. They came in behind a few other people and moved very quickly, so I almost didn't catch them. I had barely a few seconds to frame the photo before pressing the shutter button. It launched a series of burst shots.
I uploaded my favourite on social media that day, and Alexa loved it so much that she published it on her profile to celebrate Pixie's birthday a few days later and even a year later. Afterwards, she religiously liked photos of herself that I took in Milan and Paris.
WHAT WAS YOUR LATEST ASSIGNMENT?
My most recent assignment took me to Sydney, Australia, in May. Vogue had commissioned me to document the street style for Australian Fashion Week. I believe I am the first Singaporean street fashion photographer on their list. The photos were then distributed globally.
Within the realm of fashion influence and publications, there is none more prestigious than Vogue. I am truly grateful that the editors believed in me and helped make my dream come true.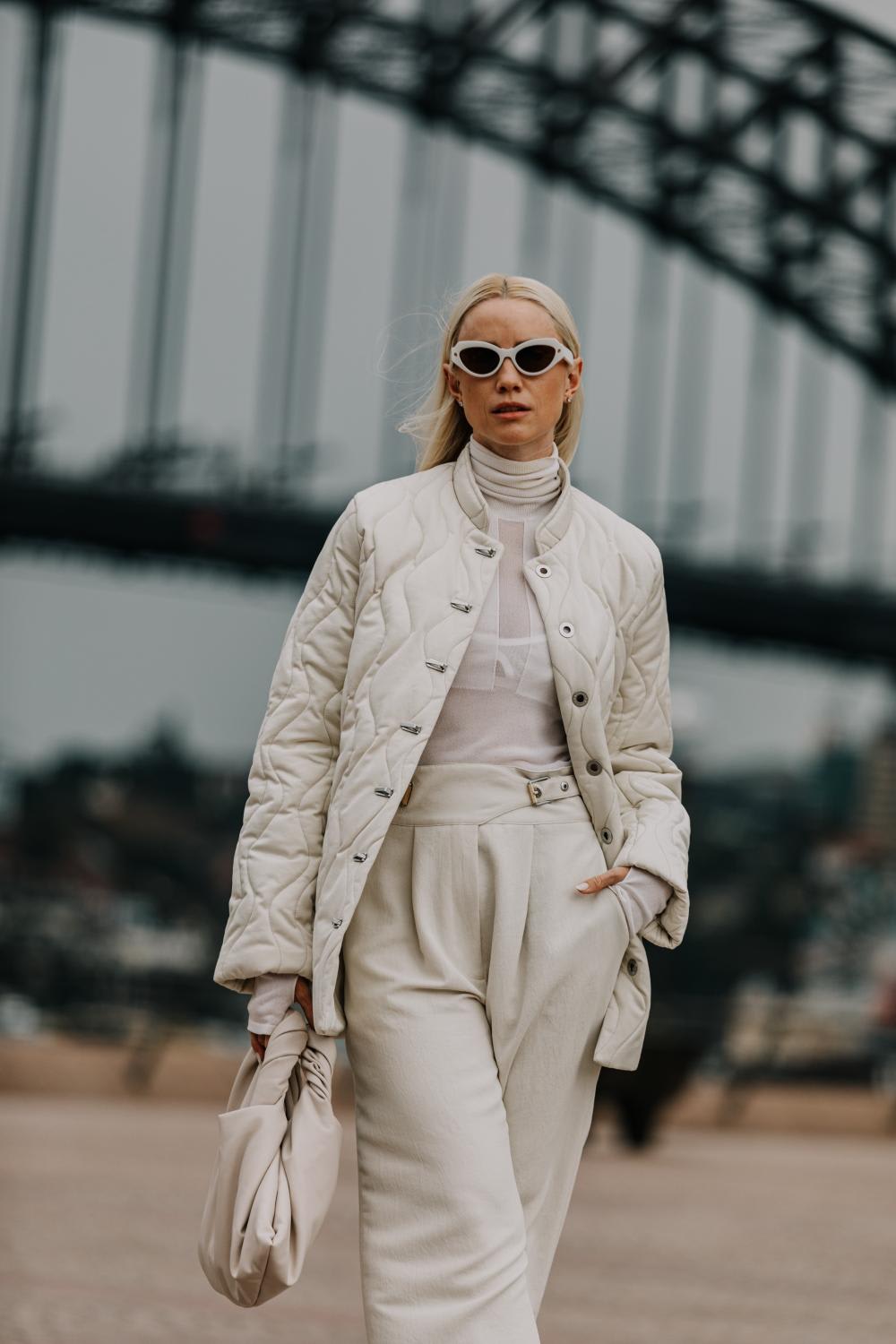 That was also my first visit to Sydney and the first fashion week I'd attended since the pandemic began. It was the period between summer and fall, so the weather was rainy and dreary.
Despite the weather, I managed to capture some amazing styles. Trench coats, dreamy dresses, suits, wild patterns and bold colours... For the first time, I had the opportunity to become familiar with so many Australian fashion labels.
WHAT'S YOUR DREAM ASSIGNMENT?
To work on a global street-style project with a menswear publication such as GQ to cover their men's show every season. I'm just putting out there….
WHO INSPIRES YOU?
My grandfather inspires me. He was Haw Par Villa's last artisan before he retired at 83 in 2017. According to Confucius: "Choose a job you love, and you will never have to work a day in your life." That is exactly what my grandfather did.
He spent seven decades restoring and repainting the park's thousand dioramas and sculptures, all of which reflect stories from Chinese mythology and folklore. My grandfather took pride in his work. Even though he was chosen to become a painter, he eventually fell in love with his craft and mastered it. It is what he prided himself on every day.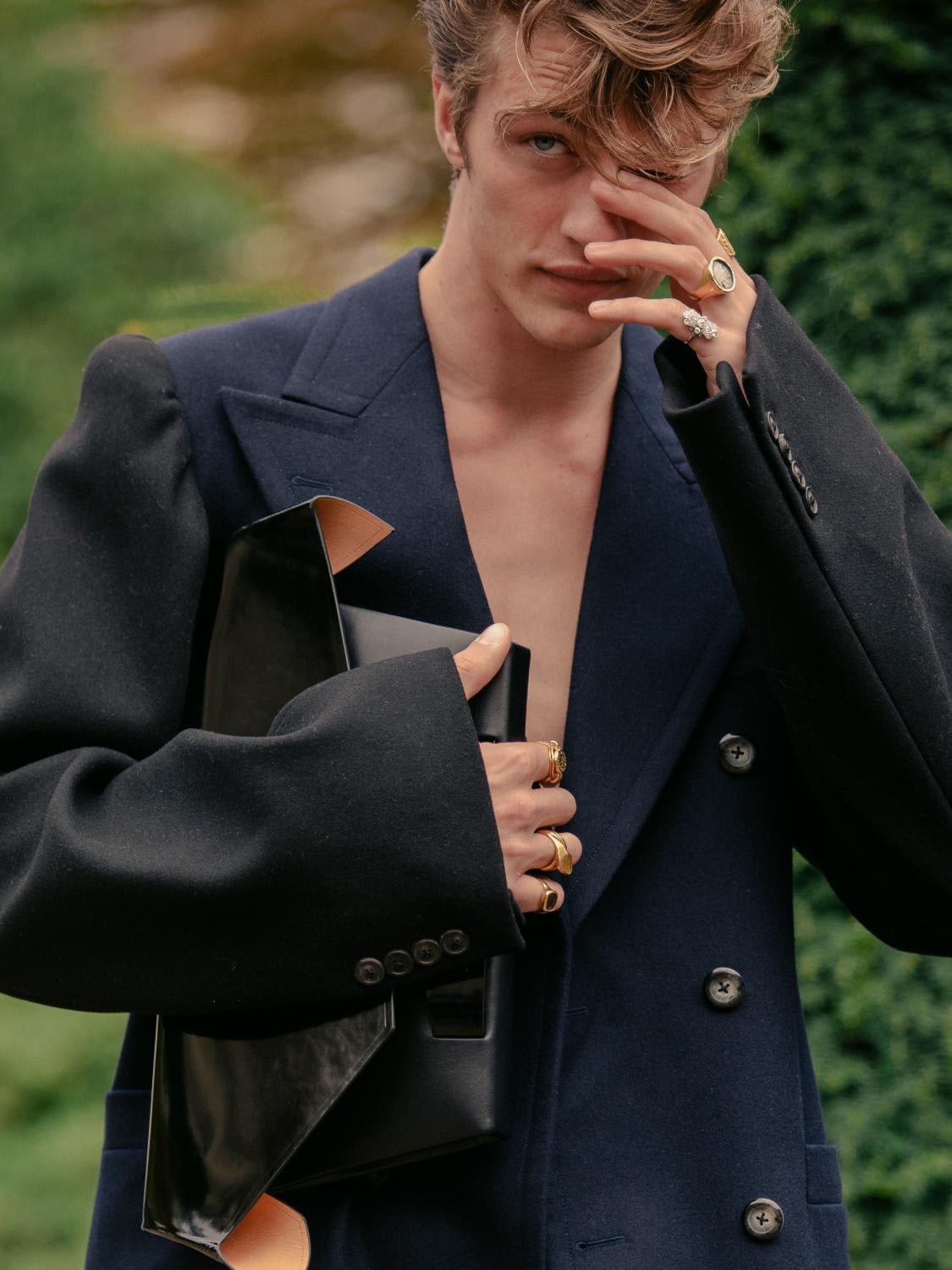 He always wanted to put his best work out there, not to be complimented but because it represented who he was. His happiness stemmed from the sense of accomplishment he felt when he had successfully restored those deteriorated sculptures to their original state.
I can only aspire to be half the person and artist that he is.
Photography wise, my inspiration ranges from portrait to fashion, to editorial and documentary photographers. My industry colleagues like Acielle, Jonathan Daniel Pryce, Asia Typek, Samir Novotny, Darrel Hunter, and creative friends inspire me.
WHAT ARE YOUR UPCOMING PLANS? ANY EXCITING GIGS?
Milan Spring/Summer 2023, ideally at the end of September. If that does not work out, Seoul Fashion Week Spring/Summer 2023 will be held in October, followed by Fall/Winter menswear shows in January next year.