'Kecil kecil cili padi': The young Singaporean designing stylish clothes for people who 'pack a punch'
In this week's instalment of Creative Capital, we meet 25-year-old fashion designer Lina Osman, who fuses Malay heritage nuances with modern, contemporary design for her label LINAOTH.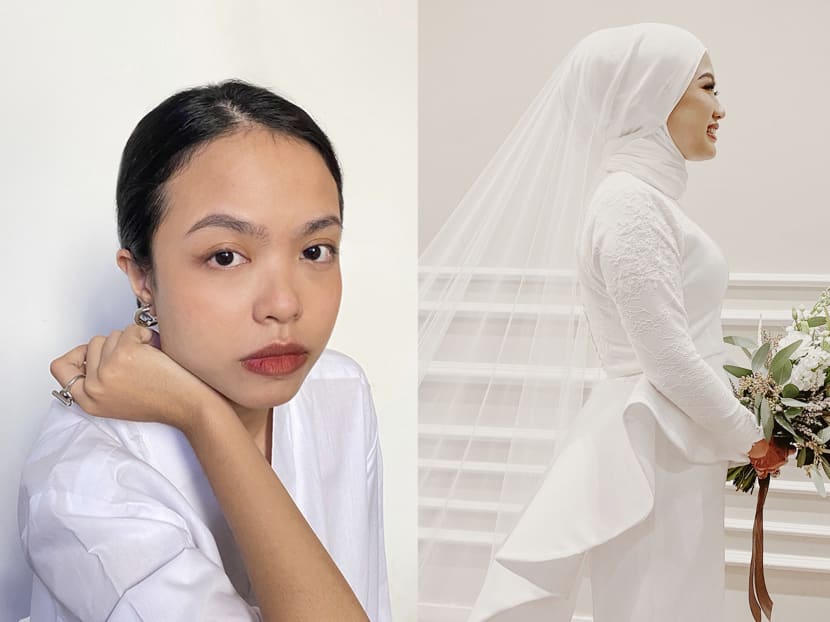 We all know the saying, when life gives you lemons, you make lemonade. When life throws a pandemic at you just as you are launching your business, you need to pivot, and pivot really smartly. That's what happened with 25-year-old Lina Osman, who was preparing to launch her own fashion line. What was originally a ready-to-wear line has now morphed into an occasion wear brand that fuses Malay heritage nuances with modern, contemporary design.
HI LINA, WERE YOU ALWAYS INTO FASHION FROM YOUNG?
My mum told me I have always loved picking out my own outfits since young. I was also the kind of student who would rush everything else and stay up late just to put 110 per cent effort into my art homework – not a good example but I think it shows how invested I am in all things creative. I've always wanted to be an artist since young, one who paints and creates conceptual work. But I figured later I could do something similar by using fashion as a medium.
WHEN DID YOU KNOW YOU WANTED TO BE A DESIGNER?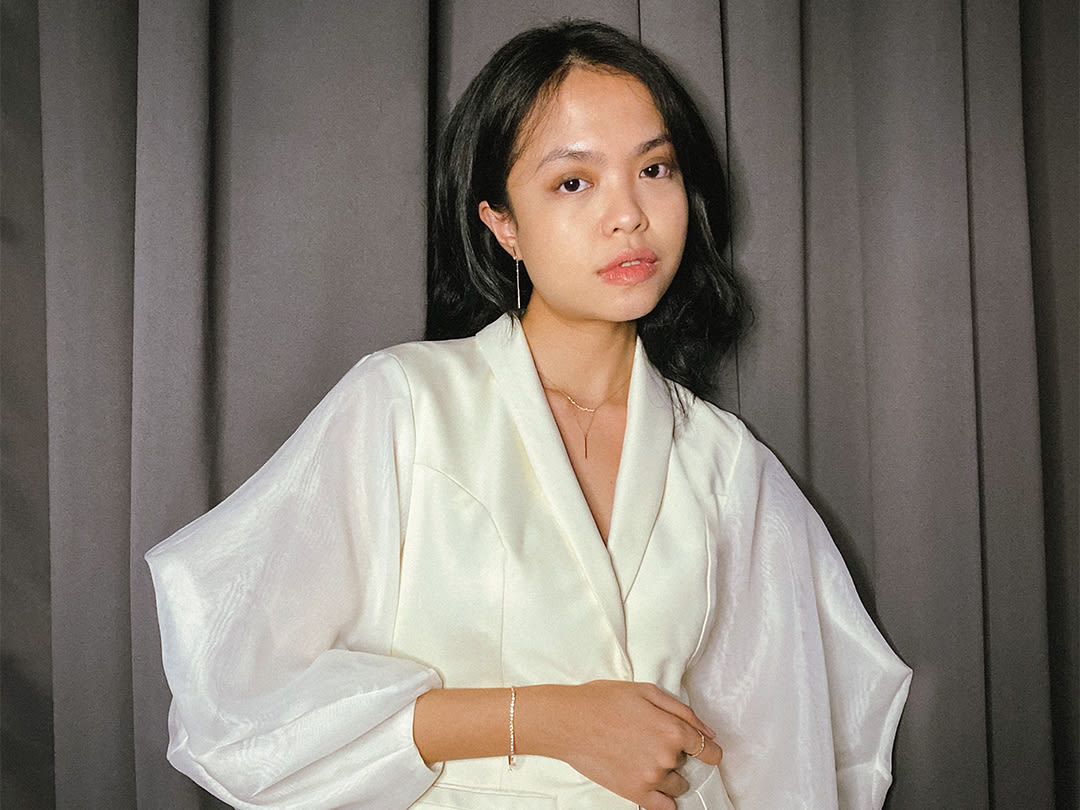 Back when I was in primary school, there was 'Be Yourself Day' where everyone came to school dressed up as the career of our choice. I wore a pink beret, pink frilly sailor tie T-shirt and floral embroidered jeans. I picked out the outfit myself and labelled it as a "fashionista" outfit. I was about 10 at that time and probably didn't quite understand what "fashionista" meant but I knew it had something to do with clothes and design. I believe I made the decision to be a designer at that moment.
HOW SUPPORTIVE HAS YOUR FAMILY BEEN OF YOUR PROFESSION?
Fun fact: My mum dreamt of becoming a tailor when she was younger, but she didn't have the chance to study fashion back then. She's always been very supportive of my career even though it's an unusual path.
YOU INTERNED FOR FASHION DESIGNER MAX TAN AND THEN WAS BRAND AMBASSADOR FOR HIM. WHAT HAVE YOU LEARNT FROM TAN THAT YOU WANT TO APPLY TO YOUR OWN CAREER?
I did and that was about six years ago. I've always been in awe of his thought process behind a collection. To me, I think that is the part customers or the public don't always see but it is, without a doubt, a very important part behind a collection. Apart from that, Max really prioritised quality finishing, regardless of how minimal or complex the finished product is. That is something that has subconsciously stayed with me, even six years later. For all my custom orders, I always strive for the best and most seamless finishing, even if it takes more time and effort.
TELL ME ABOUT YOUR OWN LABEL.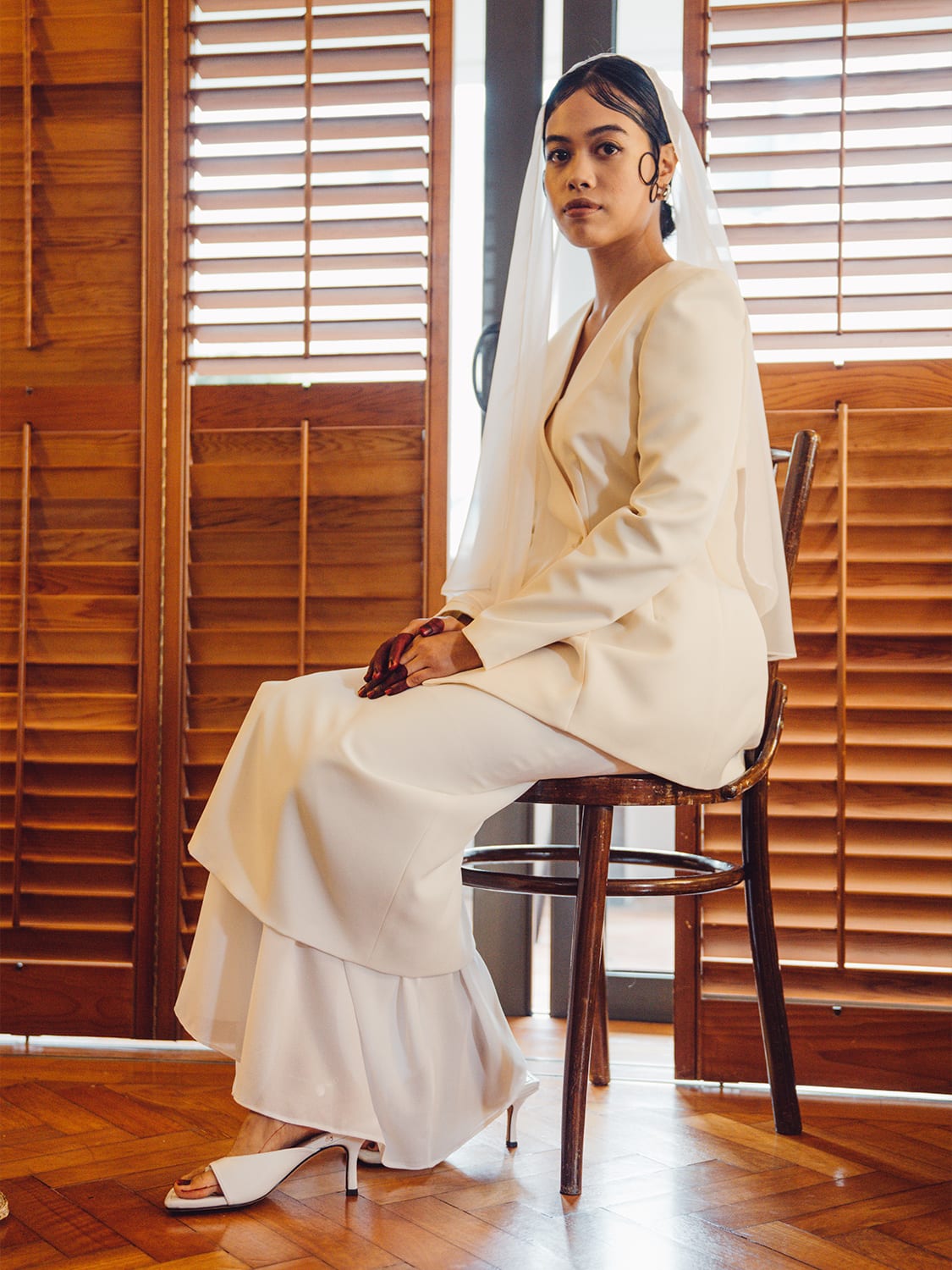 LINAOTH is an occasion wear label. As of now, I only accept custom orders but am branching out to other lines. Our designs have always been a seamless marriage between clean silhouettes and unexpected elements of romance. Traditional couture details such as heavy beadwork are eschewed in favour of quiet luxury and fine attention to details. There are no hiding flaws in simple clothes, which makes simple clothes difficult to achieve. As for LINAOTH Custom, it is a sincere, warm and personal experience between the client, designer and artisans.
HOW DID THE PANDEMIC AFFECT YOUR BUSINESS?
I launched a ready-to-wear Eid collection in 2020 to test the market. The original plan was to continue working closely with a small team of tailors in Indonesia to produce seasonal ready-to-wear pieces for the next few years. However, the pandemic and travel situation delayed the plan which made me change my brand's direction.
WHO DO YOU DESIGN FOR? WHAT KIND OF CUSTOMER DO YOU HAVE IN MIND WHEN YOU ARE DESIGNING?
The message I try to deliver in my clothes has always a balance between boldness and softness. A bold look is not just about being or looking strong, but it can also have elements of tenderness and romance.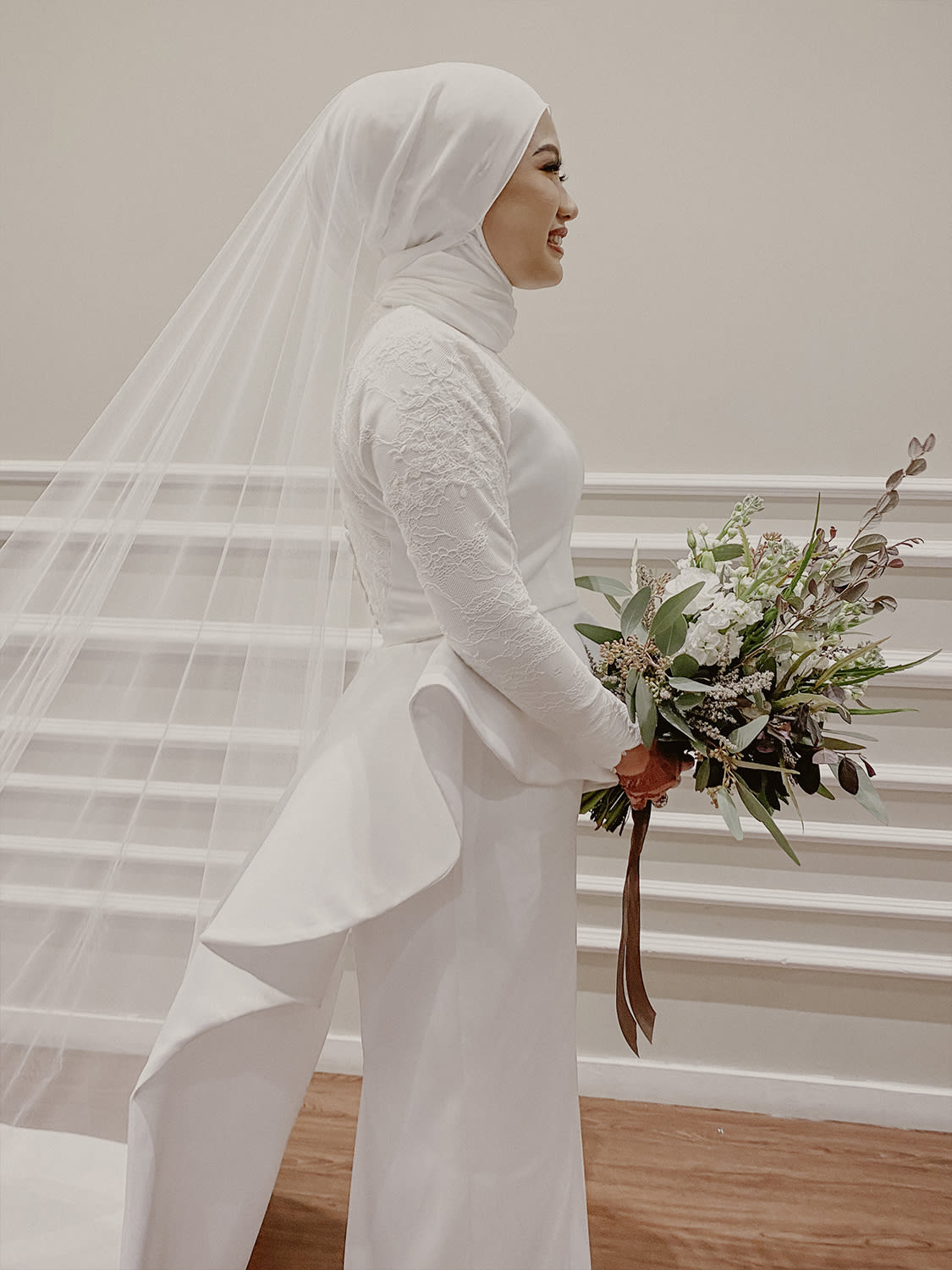 There's this proverb in the Malay language "kecil kecil cili padi" (translates to small like bird's eye chilies) which I think about every now and then. It means someone who is really unassuming but packs a punch. I think that is the kind of person I design for. She's confident and daring yet there's this beautiful strength in her softness that shines the most. 
WHAT HAS BEEN THE HARDEST PART OF STARTING YOUR OWN BUSINESS?
I think one of the hardest part is figuring out how much my craft is worth and sticking with it. Some of the customers are unaware of the hours and effort that goes behind a custom order, especially one with an experimental cut or unique design.
Other than the construction and workmanship, it is also very challenging to combine my artistic flair with another individual's personal style, which is different every time. I work towards making the outcome unique so that's where the value is. Some info about the custom process: For my custom orders, it begins with an initial consultation with my client. I'll ask them to share about themselves, starting with their personal style, how they want to look like on the event day – for example a wedding or presentation day­ – as well as favourite features to highlight, favourite outfit and more.
WHO OR WHAT INSPIRES YOU?
When it comes to designing, most of the concept naturally comes from the conversations I have with my loved ones, especially with my mum. I also draw inspirations from the brands I love and my own wardrobe.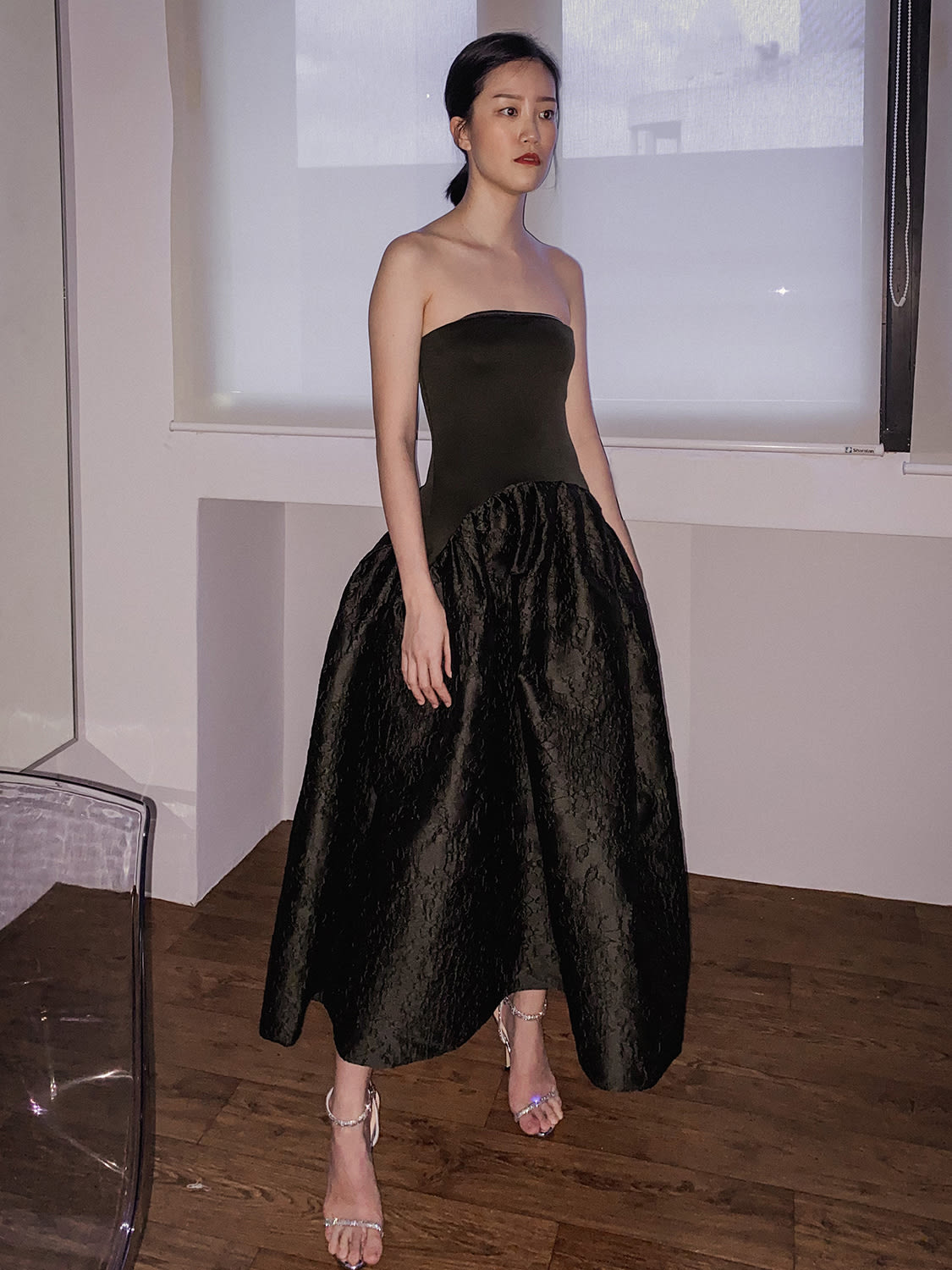 Recently, I've been obsessed with looking at vintage tailored and second-hand pieces on Carousell. I think some of the pieces have been made by local tailors, and they depict the style and fashion of the 80s and 90s. I am very inspired by the unique and sometimes bold fabric pairings.
DO YOU FEEL LOCAL CONSUMERS PREFER TO BUY FOREIGN LABELS OR SUPPORT LOCAL?
I think there's a growing pool of people who appreciate and are willing to invest in local designer brands. 
DO YOU FEEL THAT THERE ARE CERTAIN LOCAL AESTHETICS IN DESIGN AND FASHION THAT YOU ARE ALSO TAPPING INTO?
I'm not too sure about "local aesthetics" because my approach in design has always been conceptual. I design whatever I want to and not based on a trend or colour palette that is already trendy amongst the local consumers.
I LOVE THAT SOME OF THE DRESSES I HAVE SEEN IN YOUR INSTAGRAM FEED ARE ROOTED IN LOCAL TRADITIONS OR CULTURE. DO YOU FEEL IT IS IMPORTANT TO REFLECT YOUR ROOTS IN YOUR WORK?
I think it is important, but it is not a priority. Actually it all depends on the collection and occasions. For example, for Hari Raya collections, I'll always prioritise modesty and draw inspiration from traditional clothes like baju kurung and kebaya in my construction. These are expressed in terms of fabrication and the pattern-making techniques.
WHAT IS THE DREAM FOR LINAOTH?
The dream is for LINAOTH to be a luxury occasion wear label. Under the same house label, I'm branching out to a demi-custom line where customers can order my designs for weddings, events and special occasions. I am hoping to launch this by February or March. There'll also be Asian-influenced designs for RTW collections like Chinese New Year and Hari Raya, which I hope to launch in March. Lastly, LINAOTH Customisation will remain as an exclusive option where possibilities are endless.
The ultimate dream is for the brand to break into the international market and get sold on major multi-label stores like Net-A-Porter. I think it's going to be a long journey but hopefully, one day, I will get there.