Custom watches: What to know before personalising your luxury timepiece
Bought a branded watch for its recognisability, yet want to make it stand out with an added touch of individuality? Now, it can be be done via a third-party specialist –  here's more about the trend of watch "modding".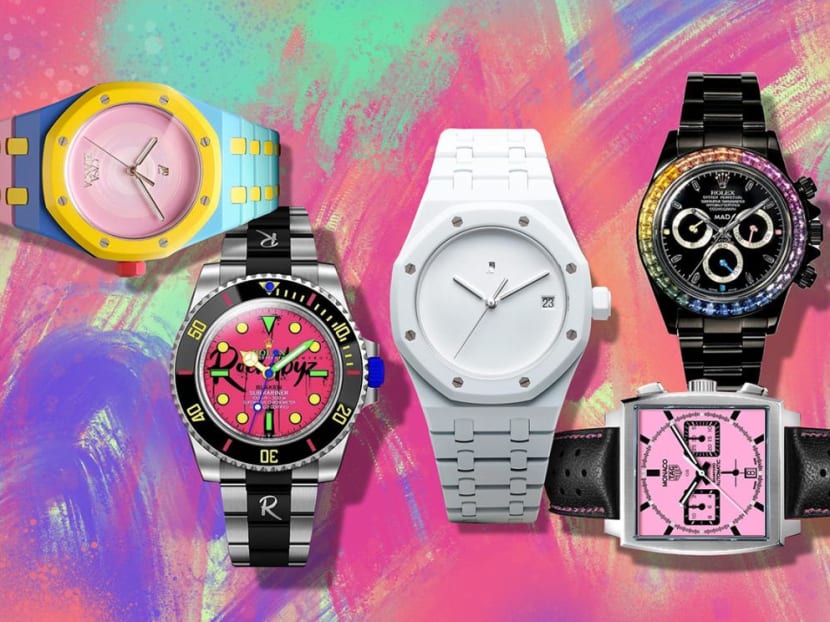 Made-to-order is the height of luxury, and it's no different when it comes to horology. Limited editions may be desirable, but there's nothing quite like owning a watch that's truly one-of-kind, and bears one's own specific ideas in terms of its design, right?
High-degree personalisation, of course, has existed for a while in the luxury watch scene, but is pretty much the sole preserve of clients that are top-tier VIPs. Until not too long ago, that is, with the arrival of independent shops that specialise in giving timepieces the aesthetic modifications that their owners wish to see.
We aren't talking about just picking a dial treatment and a watch strap in your preferred colour – these specialists can even go as far as to change the dial, skeletonise a watch so that the movement is visible, engrave the entire bracelet or set the case with all the jewels you want on it, provided you're willing to spend on the service.
The creative possibilities are astonishing and range from the subtle to the flashy and daring, matched by a finishing of high quality. Unsurprisingly, such custom endeavours have ruffled quite a few feathers in the still largely traditional watch industry and raised the eyebrows of watchmaking purists. Even so, there's no stopping them from getting noticed, by both watch collectors and even the major players in the trade.
Sugiharto Kusumadi, who owns Watch Wonderland, a local watch boutique that stocks mid-end independent brands and also offers a custom watch concierge service, noted a heightened global interest in watch customisation.
"In recent years, social media has certainly played a part in fuelling the trend. More customised pieces are being shared on these platforms and more people are on them – these two factors have certainly piqued the curiosity of those who were previously unaware of such customisation possibilities," he said.
Watch customisation is handy for marking milestones in lives, sentimental occasions, [or simply so one can have] bragging rights of owning a piece unique.
He also pointed out that watch owners and collectors have become more discerning and are searching for something more personalised. "(Think of it like a) spillover from tailored shirts and suits? Watch customisation is handy for marking milestones in lives, sentimental occasions, (or simply so one can have) bragging rights of owning a 'piece unique'," he added. 
Founder of custom watch brand Undone, Michael Young, thinks that it's, perhaps, also simply due to the fact that watches are no longer mainly used for telling time. "I think there is now a gradual shift of the reason behind why people wear watches. Because of the dependency on the use of mobile phones for time-telling, watches are now more so a piece of functional jewellery for the wrist. People want unique watches that represent or match with their character or personal style," he said.
When Young started Undone in 2016 and made it available online, it opened up to the masses the possibility of customising their watch beyond a choice of watch-strap colour and material, or having a message engraved on the case. Besides a choice of case styles, the mid-end brand also allows customers to select their preferred case-coating colour, design for the dial, watch hands and straps, while further customisation can be done via printing of initials and logos on the dial, or printing on the glass back.
"In the middle- to lower-end (segment in watch customisation), because of the limitations of not being able to rework the movement, I think Undone is already offering more customisation options than most of the other brands," said Young.
The possibilities are endless – limited only by the client's desires and budget, as well as the creativity, artisanal and technical skills of the shop's experts.
When it comes to the high-end market, however, the possibilities are endless – limited only by the client's desires and budget, as well as the creativity, artisanal and technical skills of the shop's experts.
Young observed some watch-customising trends of late: "Beyond blackening of cases, you can see more people take standard-looking watches like Rolex Submariners and Daytonas, and modifying them by using see-thru dials and skeletonising the movements. Some go to the extremes of changing the case to carbon fibre, but honestly, nothing much of the original watch is left after the modifications – personally, though, I have a question: Is that still a Rolex?"
How far is too far really depends on individual tastes, but there's also another important factor to consider for those who are thinking about modifying their luxury watches – do you intend to put it in the resale market in future? Needless to say, changing the original appearance of the watch will impact its resale value – it's hard to say whether it's for better or worse, however.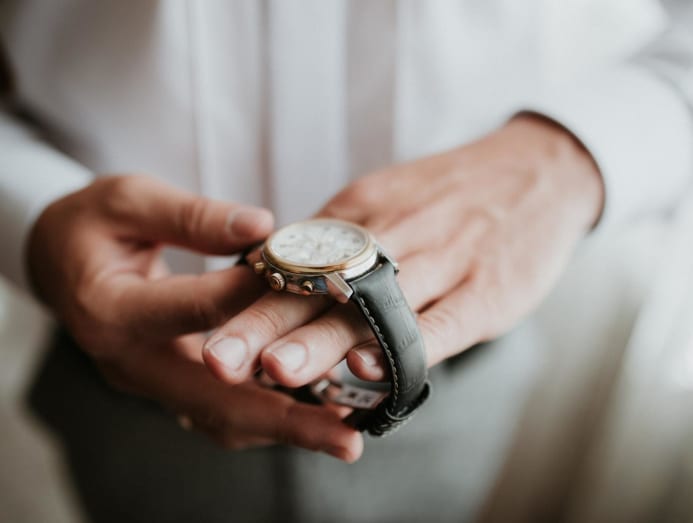 "I have some clients in my repair business asking us to remove the black coating on customised high-end watches (they have acquired). Not everyone in the second-hand market wants a modified watch. So if you are into expensive watches and are concerned about resale value, then customisation is not recommended," commented Young.
Don't forget, too, that by "modding" your watch, its original warranty from the brand that made it will be voided (in the majority of cases). It's worth noting, however, that most reputable custom shops do actually provide their own warranty after the completion of modifications. This is yet another area to clarify before you make a decision.
Not everyone in the second-hand market wants a modified watch.
"For more affordable watches, since reselling is usually not so frequent, I will say go all the way and make it loud and fun. Anyway, it usually won't be your only watch, but something on your wrist that you can show your friends to tell a story. It really is a good conversation starter," said Young.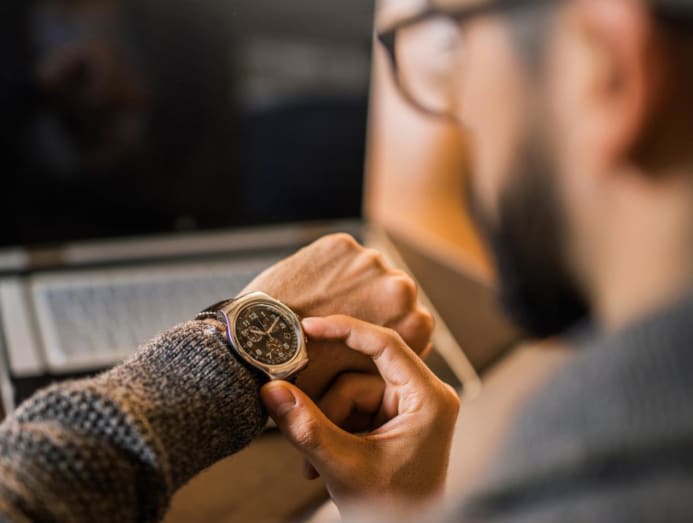 Once you've decided to go ahead and customise your luxury watch, here are some other essential questions to ask yourself as well as the custom shop. First of all, of course – exactly what changes do you want done to your watch?
"It helps to have a clear, concise brief, as this will cut down the time frame of the whole process tremendously. Don't go in blindly – do some research on the shop and look at their past works before approaching them, then find out if (what you have in mind is even) possible," Sugiharto advised. The next things to ask about are naturally the cost and length of time for completion.          
Try not to complicate things, and keep it simple. Don't just 'follow the trend'.
While some people are very clear about what features they want for their watch, most others tend to suffer from choice overload. "Usually, the biggest hurdle is in narrowing down the choices, since you ultimately can only decide on one design. (Which explains why) the biggest so-called 'complaint' from Undone's customers is that they cannot make up their mind. Honestly, trust your first instinct on choices. Don't spend too much time designing – otherwise, you will never really get to it," said Young.
If this sounds like you, heed this bit of advice from Kusumadi: "Try not to complicate things, and keep it simple. Don't just 'follow the trend', unless it's really what you like. The thing about customisation is that it allows you to exercise your personal choice without much guidelines (except the feasible limits). Know what you want but keep an open mind – sometimes what you desire may not be possible for a variety of reasons."
WHERE TO GO
There aren't many names in the business, naturally – here are four that are arguably the most well-known currently, which means they probably are the best points to begin, should you want to find out more about watch-customising.  
BAMFORD WATCH DEPARTMENT
Even if you aren't exactly familiar with the trend of watch customisation, you would likely have come across the name of custom sensation Bamford Watch Department in the media. Based in the UK, the independent outfit is among the originators of the custom trend, and claims to be the first company to offer full customisation of the world's most iconic luxury watches.
Founder George Bamford is widely known to be a huge Rolex fan and, reportedly, is the first to customise a watch by the prestigious brand, which subsequently led to the opening of his custom shop. Today, the company is sought after by many luxury watch brands as a design partner for special collabs, and has worked with names including Franck Muller, Chopard, Zenith and Tag Heuer for its numerous limited-edition projects.
MAD PARIS
Based in France, as indicated by its name, this design studio is known for some truly radical transformation of watches, in which barely any of the original dial is left (except for the crest of the brand that it came from). Want a custom job that pushes boundaries? The folks here may be the best people for the task. It doesn't hurt to know that Drake and the late Virgil Abloh are said to be fans and clients of the studio.
Mad Paris' latest release comprises a series of Audemars Piguet Royal Oaks, produced in collaboration with luxury fashion designers Matthew Williams for his 1017 ALYX 9SM brand, as well as Charaf Tajer of Casablanca. These are available for sale on multi-brand luxury e-tailer Browns.
TITAN BLACK
Another UK-based company, Titan Black specialises in customising Rolex watches and creating sleek, dark aesthetics for them, as you might have guessed from its name. That said, it's not all it does, of course – the shop has also made custom creations out of Audemars Piguet timepieces, among other well-known brands.
It's particularly known for its Chronolight technique, which utilises LED lights to display messages on the dials of watches. This technology was first developed for a commission for the President of the UAE Sheikh Khalifa Bin Zayed Al Nahyan's Rolex Daytona, which lights up to display his name across the dial.
BLAKEN
What sets this Germany-based outfit apart from the others mentioned here, is the easy-to-use configurator on its website that allows one to make a choice from a range of iconic Rolex models (clearly a popular choice for customisation) and play with the multitude of custom choices available. This means that you can visualise your choices easily, without a need to go through customer service. Once you're ready with your picks, simply send it across for a price quotation.