How to deal with a double chin: Do facial exercises and beauty devices work?
Want to fix that unflattering, wobbly bit right under your chin? Here is a variety of solutions to try, without going down the extreme route.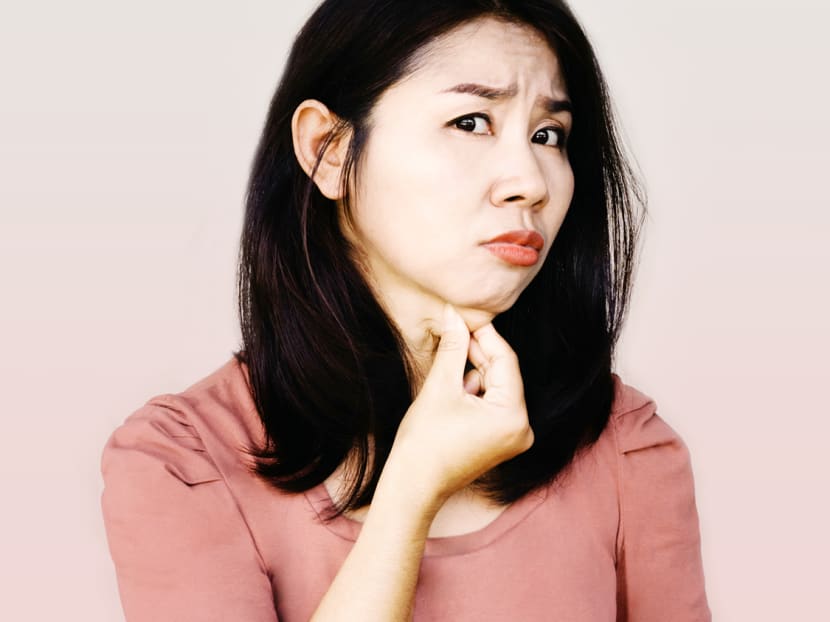 When it comes to the pursuit of a defined jawline, it's not just puffiness and skin laxity on the sides of the face that have to be contended with. A double chin is yet another issue that can mar the sculpted lines of your face's profile and can often be so much more difficult to resolve.
Think it's a result of being overweight? Not necessarily – some people may be thin, but also have a double chin. Genetics are the reason in this case, causing the body to store fat in certain parts of the body – unfortunately, one of these spots happens to be under the chin. Ageing is of course another cause – a double chin can develop as the skin around the neck slackens from collagen and elastin loss.
Weight loss may help reduce a double chin, but may not work at all for those in the latter groups. What can one do then to shrink and tighten that saggy bit of skin? Thankfully, there is a multitude of non-invasive ways to lift and firm it.
WHAT CAUSES A DOUBLE CHIN?
Aesthetics doctor from Nuffield Aesthetics, Dr Sin Yong, explains that a double chin is caused by increased accumulation of fats at the submental area (located under the chin). This fat accumulation also typically extends further to areas on the sides of the double chin, located just below the jawline. 
He also noted that the increased deposition of fat cells, coupled with skin laxity that occurs due to ageing, can worsen the appearance of a double chin. "Women can be more susceptible to it than men, as ageing can cause hormonal fluctuations that can hasten collagen loss and firmness of skin," he said.
Sometimes, however, it can be simply be due to one's face structure. "Some people are born with shorter jawlines, which makes it hard to 'avoid' a double chin. A weak jawline or chin can also result in the appearance of a double chin, even if it is not (actually) one," pointed out aesthetics doctor of Bespoke Aesthetics, Dr Leow Hong Foo.
It is a very common issue among Dr Leow's patients – as prevalent as pigmentation/acne issues. "People are usually concerned, as having a double chin can cause them to look older than their actual age," he shared.
Dr Sin, too, noted an increased interest in double-chin-reduction treatments. "As compared to five years ago, I've received more requests for double chin reduction. Anecdotally, it's about 20 per cent more. It can be attributed to increased popularity of social media – as people take selfies from low angles and from the side, they therefore become more aware of how their chin looks, and how it can look better," he revealed.
FACIAL EXERCISES TO DO
You've probably already heard of facial yoga, which comprises a series of facial exercises that work out muscles in the face and neck, and is widely said to help with tightening skin on these areas.
Many people believe that such exercises can also help in reducing the appearance of a double chin – but doctors say that they have a limited effect in this respect.
According to Dr Leow, neck exercises may help with tightening the muscles around the neck, but may not be as effective in producing an obvious outcome in eliminating the submental fat that causes a double chin. Still, if firmer neck muscles can contribute to a more defined jawline and neck, why not try them out? They don't take much effort and time to complete.
Fitness coach from The Fort Personal training, Bronson Chan, recommended this simple exercise. Close your jaw such that your upper and lower teeth meet, and then lift your head to look at the ceiling – you should feel your front neck muscles stretch and tighten.
Hold the position and then tilt your head towards the right – you will feel the stretch in the left side of your neck – and hold this position for a few seconds. Tilt your head back towards the ceiling again, and then tilt it towards the left to work the muscles on the right of the neck, holding the position for a few seconds.
NECK CARE PRODUCTS TO USE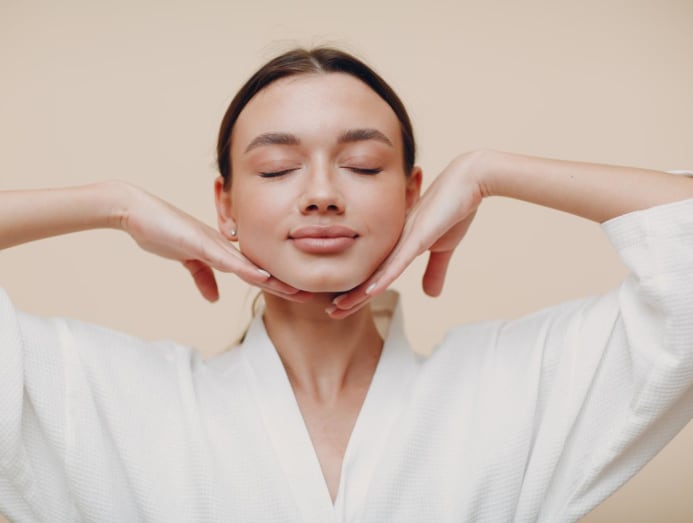 We've been constantly reminded about the importance of maintaining the skin on the neck with skincare products. Since doing so will help stave off the effects of ageing, it also can contribute to reducing the appearance of a double chin.
Dr Leow agreed: "Yes, one can moisturise the skin well and regularly to help with retaining skin elasticity. Even sunblock application would help to prevent sun injury that affects the elasticity of the skin in the long run. I would also recommend a more powerful hydrator, such as a high-dose hyaluronic acid serum."
While using your facial serums and moisturisers on your neck is perfectly fine, going for a neck-care product might be more effective since it is formulated to meet the specific needs of the thin skin on the area. Here are a few creams and masks that can help firm, lift and define: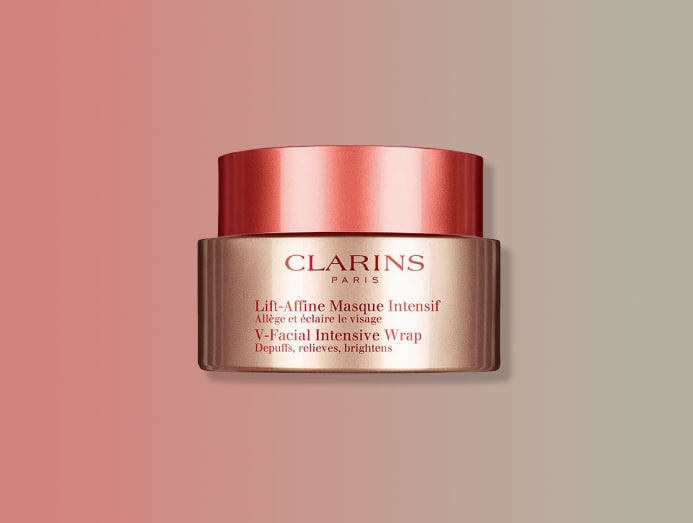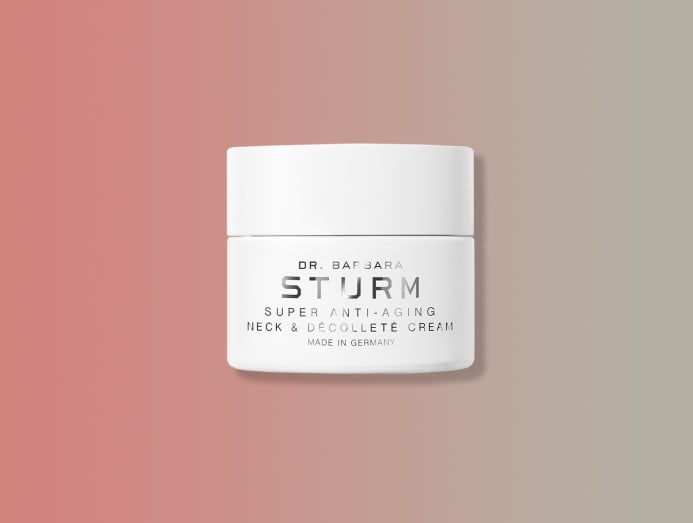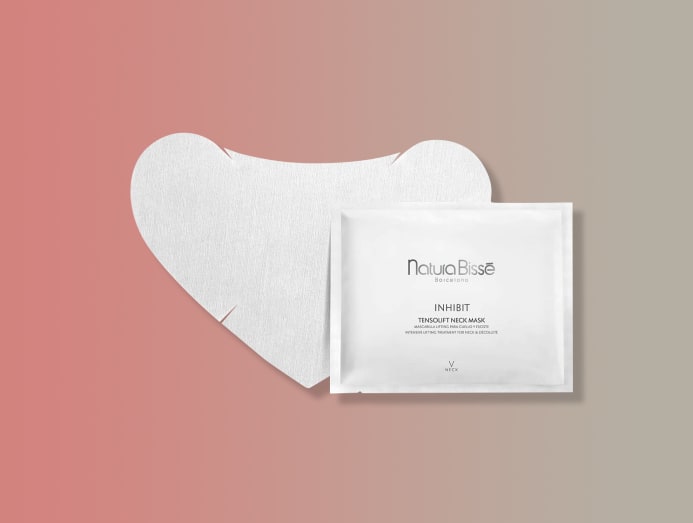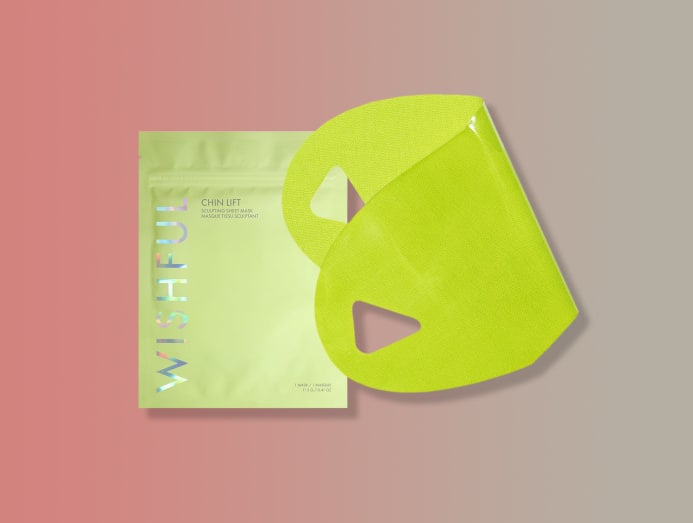 BEAUTY DEVICES TO BUY
For those who prefer to go the way of DIY, there are many facial-firming devices and gadgets that can also be used on neck. The question, though, is if they actually will work on a double chin, even if they do have a visible effect on the face?
To this, Dr Leow said: "Any radiofrequency-based device should help in terms of tightening loose skin. However, one should note that the energy and penetrating depth of a home-use beauty device is not as good as compared to medical-clinic-grade devices."
Still, it doesn't hurt to try one of them, since they can be applied on both the face and neck. One can also use them for at-home maintenance in between in-clinic treatments. Here are a number of radiofrequency devices to pick from.
ReFa Beautech Raise, S$605, from refa.com.sg.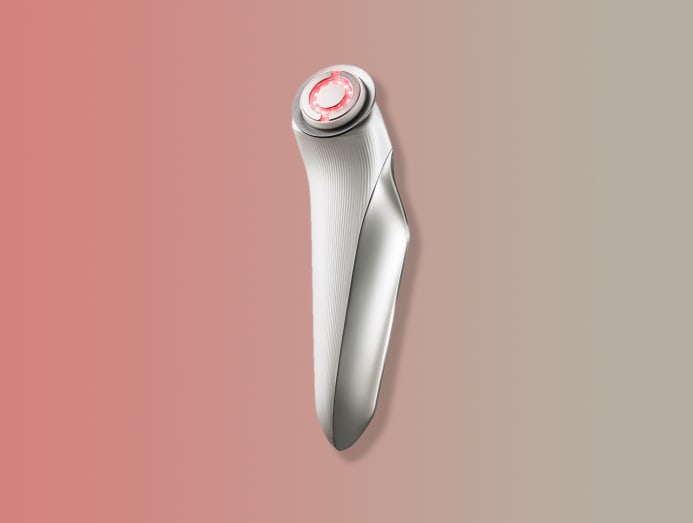 This nifty device combines a number of technologies, including ultrasonic waves, electrical micro currents and radiofrequency to target the deeper layers of skin and tighten it.
Sensica Sensilift, S$474.50, from lookfantastic.com.sg.
This device claims to firm skin with Dynamic Radio Frequency Technology, which allows multiple wavelengths to penetrate deep into the skin at the same time, making it even more intense than typical home-use RF devices on the market.
Tripollar Stop Vx, US$847 (S$1,164) from mytripollar.com.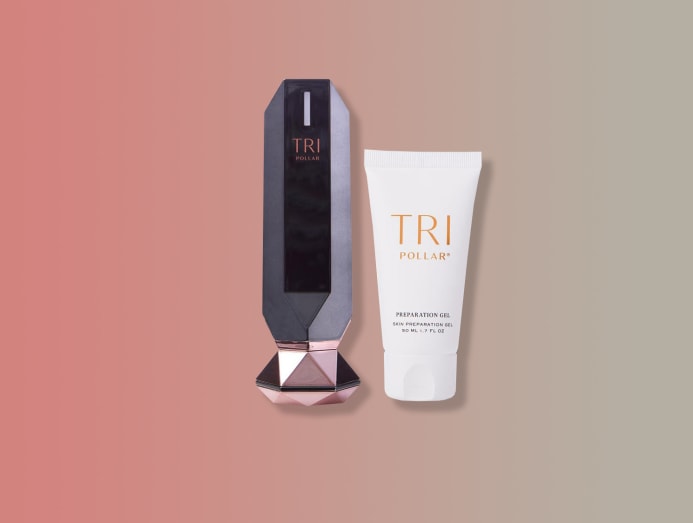 A trusted brand in radiofrequency technology, Tripollar's beauty devices combine Multi-RF and Dynamic Muscle Activation features to perform a host of anti-ageing functions, including toning the jawline contour, plumping up and tightening sagging skin, and reducing the appearance of wrinkles.
TREATMENTS TO TRY
There are multiple ways in which you can deal with a double chin, of course, but the arguably quickest, most effective and yet safe method is via non-invasive, in-clinic treatments that can be utilised to specifically target the area.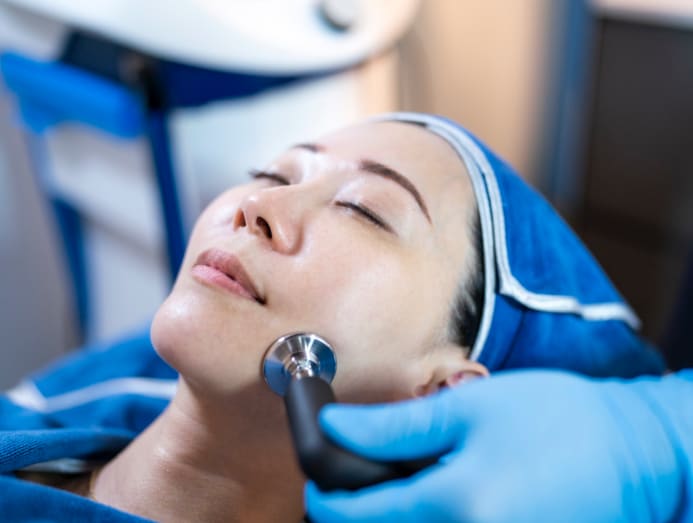 Bespoke Aesthetics offers Fotona Tightsculpting, a laser treatment that effectively reduces fat, sculpts, transforms and tightens any area of the body; Cool Shaping, in which fat cells are frozen to a maximum of -10°C, causing them to crystallise and die off, leaving behind a thinner fat layer; and Indiba Radiofrequency, which delivers radiofrequency energy deep into skin to tighten it and boost collagen production.
At Nuffield Aesthetics, Dr Sin recommends three skin-tautening, collagen-boosting treatments – Time Freeze Laser FaceLift, which targets sagging jowls; Ultraformer 3, which utilises high-intensity focused ultrasound energy; and MiniFX, which makes use of radiofrequency energy.