Easy styling hacks to hide those 'man boobs' by wearing the right clothes
If diet and exercise aren't getting that load off your chest as quickly as you wanted, these dressing hacks offer another way.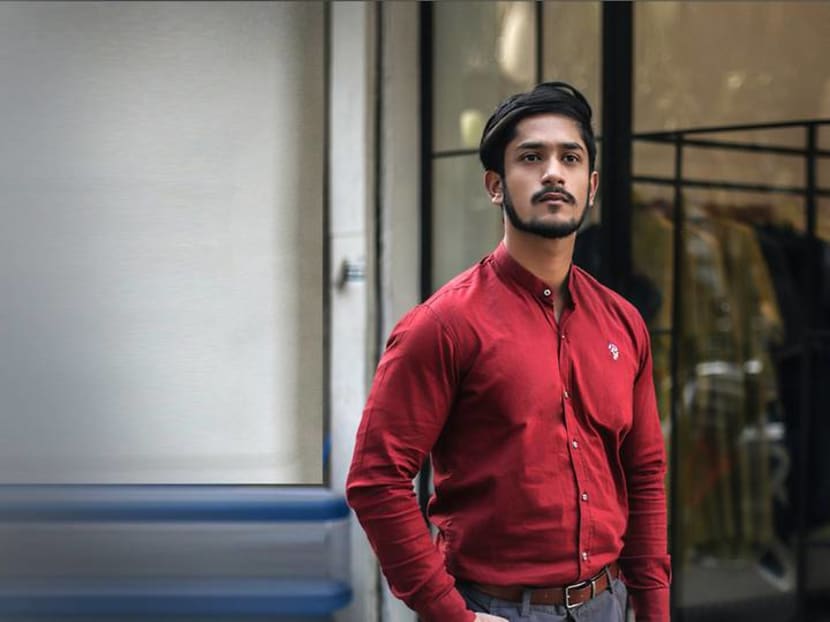 Out of all the body hang-ups that guys are painfully conscious about, having man boobs is probably right up there on the list.
For those who have it, "moobs" pose a tough challenge when it comes to dressing oneself. Save for that baggy tee that looks like a sack, they show through most tops.
While we are all for body positivity (yes, it's not just a women's thing), we're not discounting the fact that some gentlemen may want to know how to choose clothes that can work around their heavier chest. And that inevitably means finding tops that can conceal or visually diminish it.

Gentlemen, if cardio and bench presses aren't helping out much, there are quicker and easier methods you can use. Learn to achieve it by making smart wardrobe choices and employing visual illusions with the clothing you wear.

WEAR DARKER COLOURS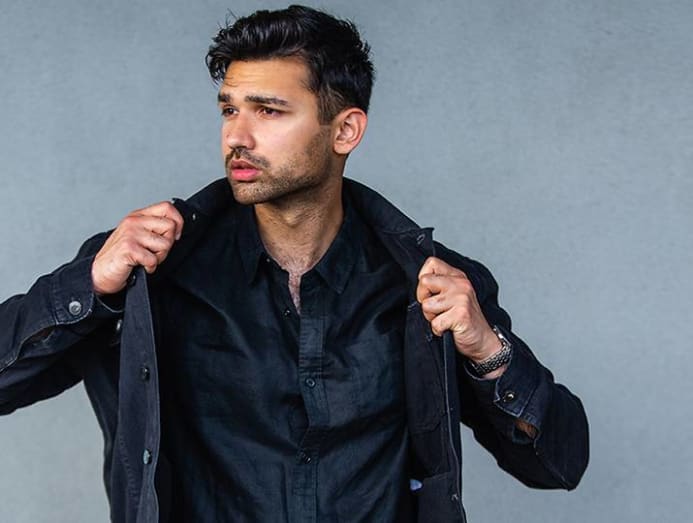 You probably already know this – light colours will tend to emphasise the appearance of bulges. Which is why it's best for you to stay away from white, bright and pastel colours, as these will do the opposite of concealing your chest.
However, that doesn't mean that all you can wear is black. You can bring colour into your wardrobe by way of darker shades of all your favourite colours instead.
CHOOSE THICK, MATTE FABRICS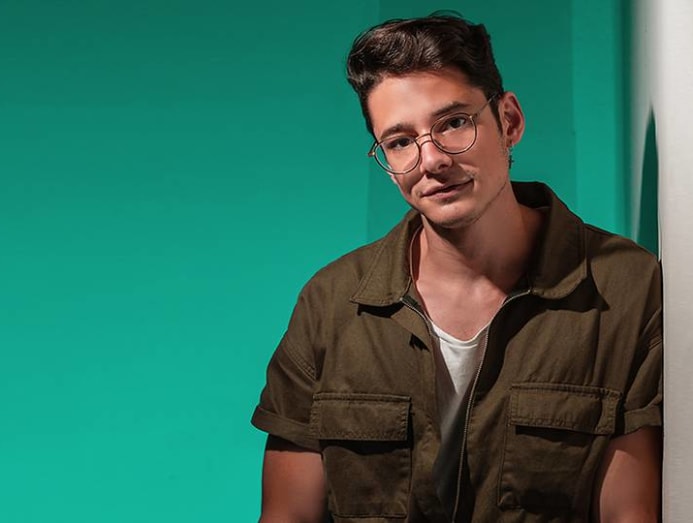 Soft fabrics that tend to drape, such as rayon and silk, will not flatter your physique. These will visually make bumps and bulges appear more prominent, even if the cut of your shirt is loose. Fabrics that have shine will have a similar visual effect, too, so stay away from tops that are made with them.
Look out instead for stiffer, thicker, matte fabrics like cotton, poplin, broadcloth or linen, which won't cling and, at the same time, offer form and structure.
PICK PRINTS WISELY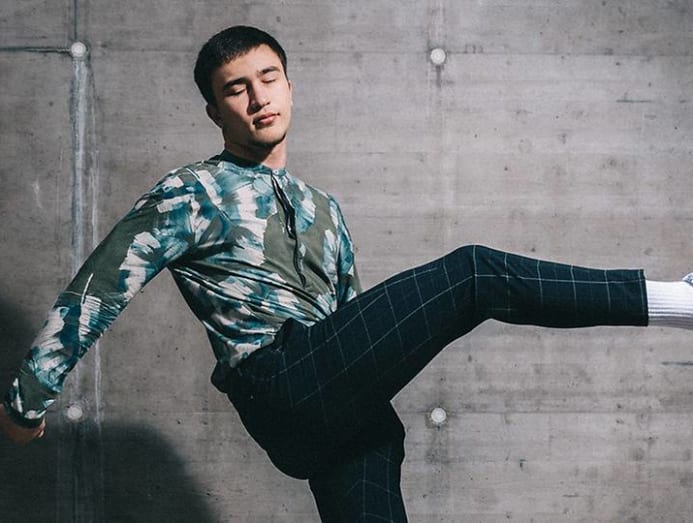 Some prints can actually help conceal moobs – there are no hard and fast rules as to which will do the job better, however.
Before a purchase, always try them on to see if they work for you – remember that the design may not look the same on you as it does on others or the model, as it depends on where the print sits on your body. 
The same applies for repeated patterns like checks or plaids. You'll need to be wary of stripes though, whether they be vertical or horizontal, as they can appear distorted depending on your body shape. They may appear warped across your chest or belly – basically anywhere that's bulging – definitely not a look you'd want to wear.
NOT TOO TIGHT, NOT TOO LOOSE
Fitted tops are a no-go for obvious reasons, but don't size up your tees or shirts by too much either, as doing so will only make you look sloppy and shapeless. The key is to find a size that fits you nicely without hugging the areas that you don't want people to notice.

LAYER UP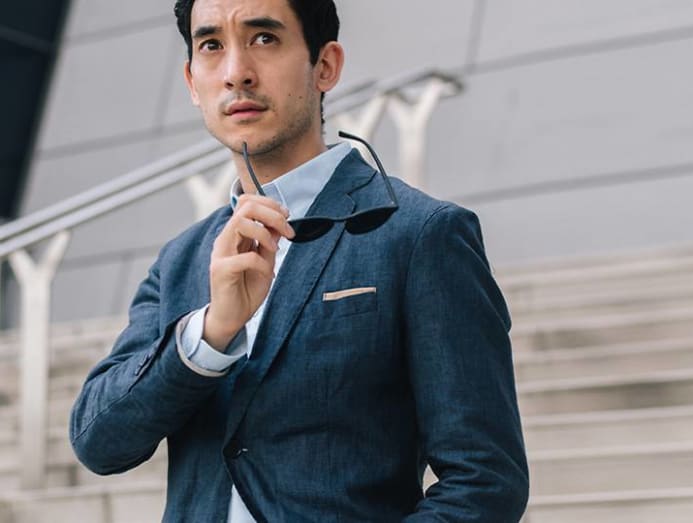 The easiest way to conceal moobs? Cover them up with outerwear. Admittedly, it's not always achievable in Singapore's heat. But when rainy weather allows for it or if you know you're going to be spending most of the time in air-conditioning, a jacket – whether formal or casual – can be a great style tool for you.
Stay away from knits like sweaters or cardigans though, as they are soft and tend to emphasise body bulges.
TRY COMPRESSION UNDERSHIRTS
Spanx for men – yes, it exists, and don't mock it until you've tried it. A compression undershirt can work wonders for your physique while remaining invisible beneath your clothing.
Besides holding in the chest area, it'll sculpt and lift other bits of your torso as well, and instantly help smooth things out generally. You can find compression shirts by sportswear brands too – these work well as undershirts, too, even though they are intended for sports purposes.