Need a brow makeover? 5 flattering looks for every face shape from celebrity 'eyebrow queen' Anastasia Soare
Whether it's strong or skinny brows, "soap" or bleached, the celebrity makeup artist behind Anastasia Beverly Hills shares her expert advice.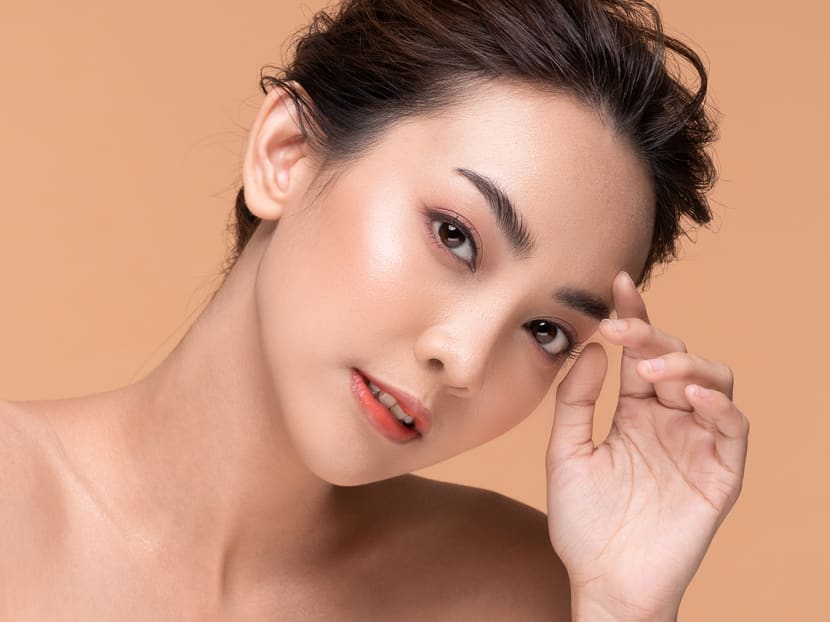 The new year deserves a new look. And if you're looking to introduce change into your makeup routine in a snap, it could be as simple as giving your brows a makeover.
There are many ways to do it, says celebrity makeup artist Anastasia Soare, founder of the Anastasia Beverly Hills beauty empire. "It all depends on the type of brow you want to build and what products best fit into your routine."
Made famous by the divine Audrey Hepburn, the arch-less brow is universally flattering. Palpably modern, this strong brow shape creates the illusion of lifted eyes. Some even say that this brow has the magical ability to make the wearer appear timelessly youthful.
There were some murmurings recently that full brows were on its way out, no thanks to the likes of Bella Hadid and Hailey Beiber popularising the skinny and sparse look. However, Soare reckons beauty fads shouldn't have the final word. "Beauty should be a reflection of what you love. If feathered brows feel like a true representation of you and work for your style, continue – regardless of what's considered trendy," she said.
If your brows are sparse but you love the fullness of the "Audrey brow", try filling in the gaps with a brow pomade to achieve a stronger look. For a feathery finish, use a brow pencil to draw strokes that mimic natural brows.
2. SOAP BROWS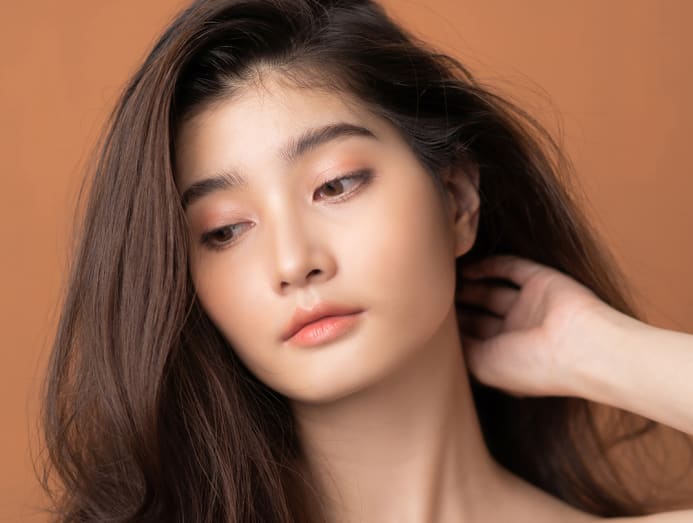 They are basically Audrey brows but a whole lot more exaggerated, with hairs standing at attention. You can easily score soap brows by swiping a dampened spoolie across soap and brushing it over your brows in an upward motion to create that look. The glycerin in the soap will ensure your brows stay full and "fluffy" all day. A clear brow gel can also do the trick just as effectively.
Soap brows work best when you need to look more alert without a visit to the brow salon.
The polar opposite of the Audrey brow, this goes for that barely-there aesthetic. The nonexistent arches were the look OG supermodels Linda Evangelista, Cindy Crawford and Kate Moss wore like badges of honour. There are no shortcuts to the skinny brow and you generally have to pluck your way. 
However, Soare warned that over-plucking can cause long-term damage. "Tweezing can damage the hair follicles over time. Whatever you do, don't over-pluck your brows," she stressed.
She recommended scoring the look via makeup instead. "Start by using a glue stick to thoroughly coat the brows. Then, use a brow comb to brush the hairs upward in the direction of growth and wipe off any excess glue residue from your skin.
"After the glue dries, repeat this process twice more before setting with translucent powder. At this point, it will look quite extreme – almost like white rectangles above the eyes.
"Then apply concealer to the face, taking care when blending the area of your disguised brows. Depending on whether the brows still show, you'll repeat this process once or twice more, using setting powder between layers.
"Finally, you will have a base that completely disguises the brows, and you can then use (brow) products to draw and detail the skinny brow from there.
"For the most natural look, fill brows ombre – darker at the arches and ends; lighter at the centre."
4. BLEACHED BROWS
"Bleached brows give an interesting, almost other-worldly look to the face which can be fun," said Soare.
"That said, I don't recommend doing anything too permanent. Bleaching dark brows typically turns the hair reddish and can take several sessions to adequately lighten. The harsh chemicals might damage the delicate brow hair, plus the rate of growth makes this look particularly difficult to maintain."
If you would rather not commit to this extreme beauty trend but still want to try it out, know that light coloured brow gel tints can give the illusion of barely-there brows.
Not confined to a predetermined shape, personalised brows transcend makeup trends. "Brow fads come and go but personalised brows is a trend that never wavers," said Soare. "People are starting to realise that one brow does not fit all. Personalisation brings unmatched balance and harmony to an individual's face."
Her famed Hollywood brand champions the golden ratio shaping technique – where the shape of the brow is tailored to each individual's face and unique bone structure – that celebrities like Jennifer Lopez, Eva Longoria and the Kardashians swear by.
"The most flattering eyebrow shape has to be tailored to the individual's bone structure," said the beauty guru. 
"After the personalised brow shape is determined, get creative with beauty trends or with product application. Brow Wiz is a longtime favourite I keep in my purse because it can handle both shading and fine detail while on the go. Right now, I am loving Brow Freeze paired with Brow Powder Duo. It's an easy pair to use and creates a gorgeous, trendy laminated effect," Soare shared.