Fiona Xie: 'I am at this place in life where I would like to only do things that really excite me'
From Crazy Rich Asians to her thoughts on NFTs and Singapore's art scene, CNA Lifestyle recently had a chat with Fiona Xie, who also gamely took part in our metaverse-themed fashion fantasy shoot.
When it comes to Fiona Xie's acting career, there is often one thing on everybody's minds these days: When will we finally get to watch the long-awaited sequel to Crazy Rich Asians?
After all, even though the main plot of the movie centres around the love story of Chinese-American professor Rachel Chu, who travels to Singapore to meet her boyfriend Nick Young's crazy rich family, us homegrown audiences had our eyes glued to the screen for another reason – Xie's character Kitty Pong.
In her role as the flamboyant social climber, Xie stole every scene she was in with her inimitable screen presence. With her character's story arc slated to develop further in the next two movies, which are also based on author Kevin Kwan's Crazy Rich Asians trilogy, no wonder fans are excited to see what Kitty gets up to next.
In CNA Lifestyle's metaverse-inspired fashion short film featuring Fiona Xie, the Crazy Rich Asians actress gets all moody and mysterious. Don't forget to read our full interview to find out more.
Unfortunately, the ever-busy Xie, who fits in our Zoom call in the middle of a hectic day, has no idea as well. "We actually meant to start shooting, then COVID-19 struck, so I have no answers as well. You might have to call my producer," said Xie apologetically. (The sequel's back on track with a new screenwriter.)
In the meantime, Xie, who is notoriously picky about the roles she accepts – she turned down an opportunity to film in Malaysia during the pandemic so she could stay with her family – prefers to focus on her myriad offscreen pursuits. Among them, this exclusive fashion fantasy photo shoot for CNA Lifestyle that touches on a subject close to the star's heart – the elusive metaverse.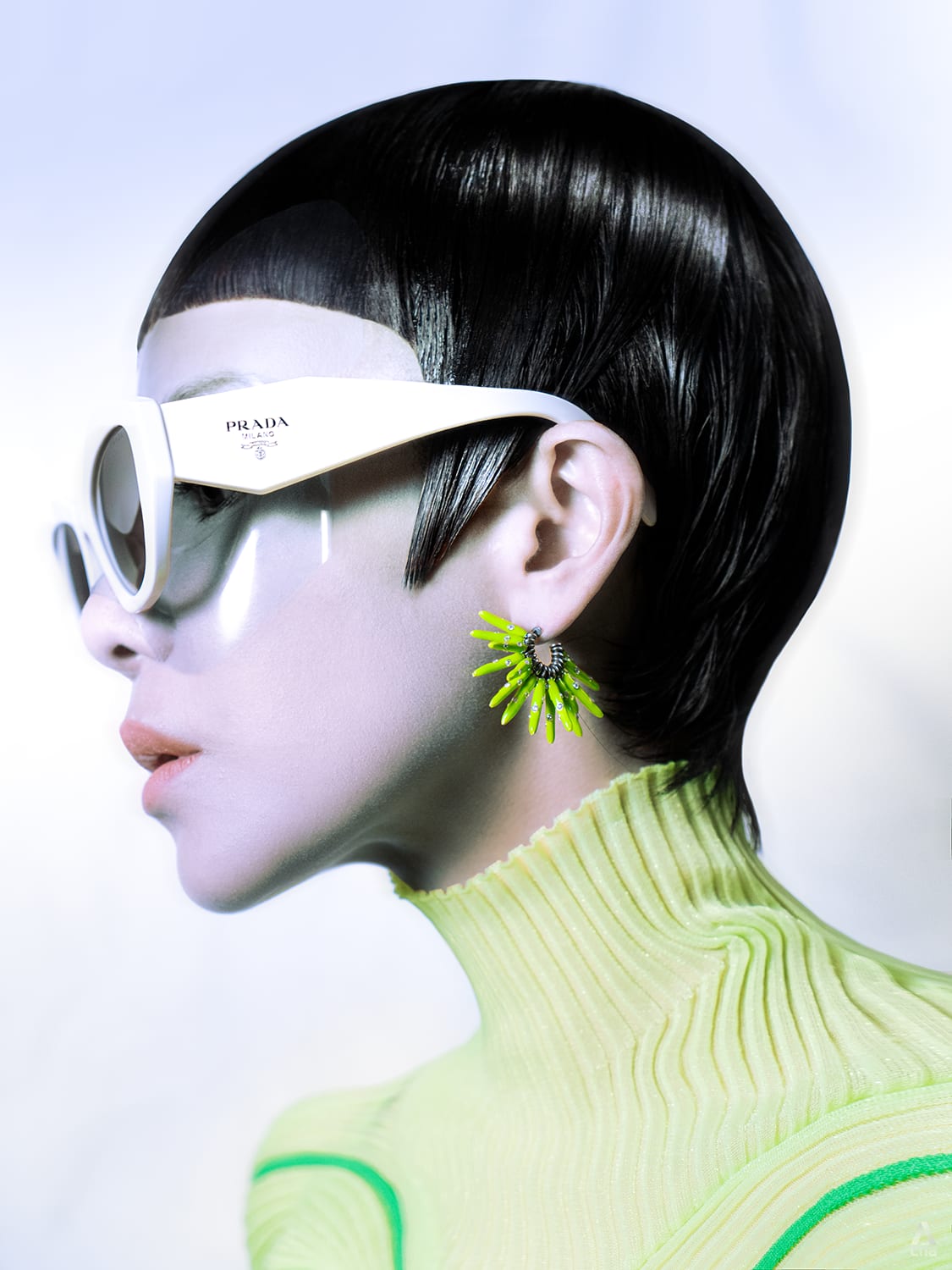 "I am at this place in life where I would like to only do things that really excite me, so I don't take up a lot of acting jobs," said Xie, who shot to fame in the early noughties in the Channel 8 show My Genie and once ran down Orchard Road in a bikini for another drama The Champion.
"Moving forward, my focus is on what change can I make. It is an evolution of who I am as a woman and recognising what is important to me especially with the global pandemic and rising inequality. These are urgent challenges and it is definitely an imperative to use my platform in a way that can impact change."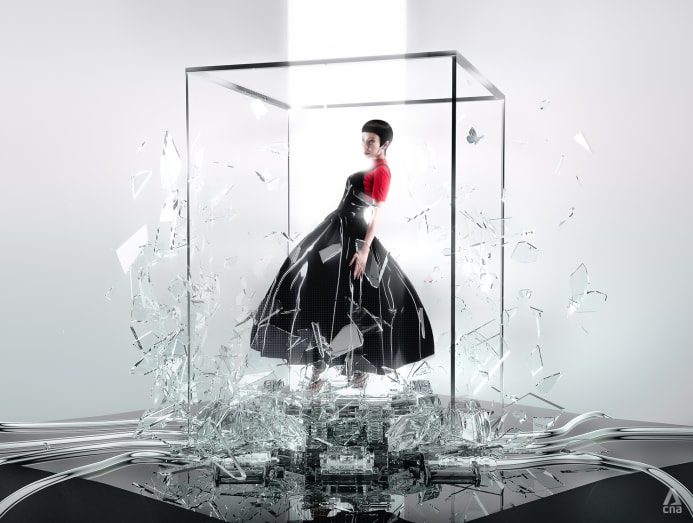 Moving forward, my focus is on what change can I make.
Away from the public eye, she has been looking into impact investing and has been working with a tech sustainability-focused fund to work with interesting start-ups. "I try to uplift the next generation where I can, by being on calls with them, walking through what they do to affect change or even if my platform can help to drive more numbers," she said.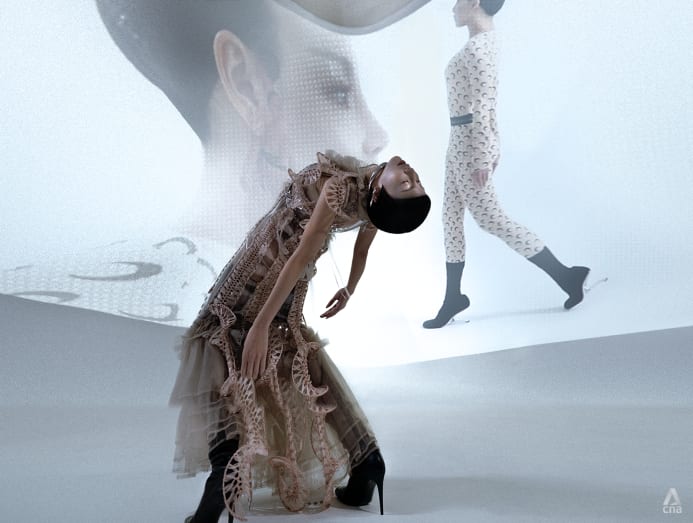 Those who are familiar with Xie will also know that she has been a long-time patron of the arts. "I've always liked the arts as a form of expression and have always been exposed to it, even from a young age. I've always loved going to art fairs and appreciate different mediums of work."
While she was living in Hong Kong about 10 years ago, she also dabbled in photography, both as a producer for a documentary photographer and has even previously curated art for private viewings for friends and family.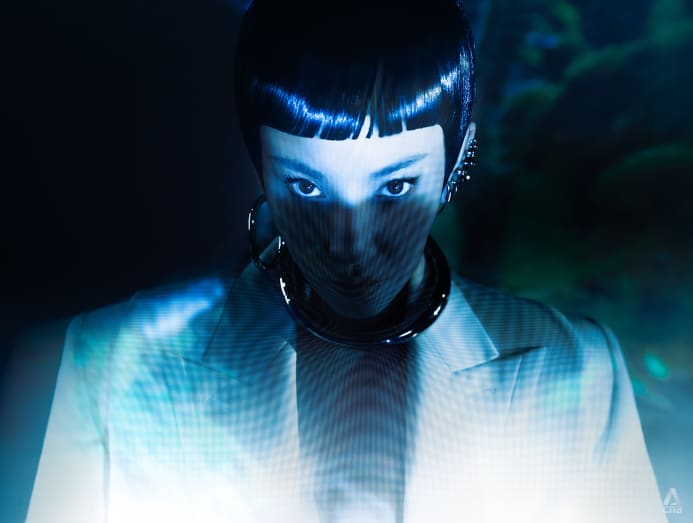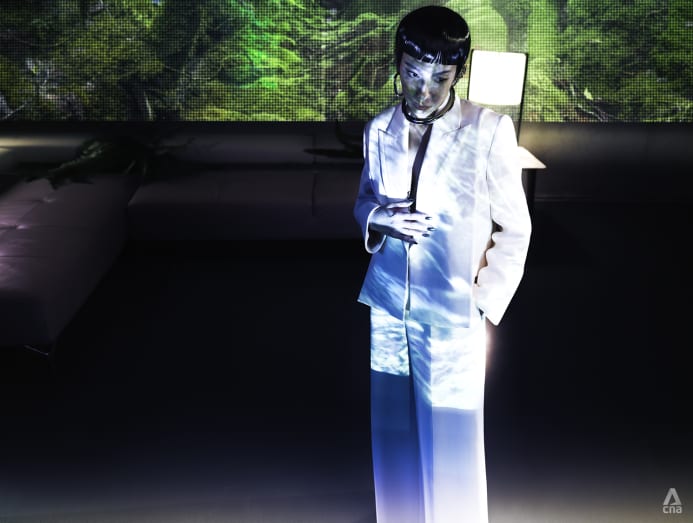 But while she hopes that her next artistic endeavour will be less "shrouded in mystery", she can only give hints as to what she will be involved in next as it is still a work in progress, she said
For starters, she cited a recent trip to Miami's Art Basel as an eye-opening experience that has exposed her to many new opportunities in the art ecosystem.
"There was a lot of Web 3.0 and NFT stuff and when you go to such events, you meet young people who are interested in collaborating and building things in the metaverse. The next thing you know, you are exchanging emails and things are running," she said. "It is moving so quickly I can't catch up. I am excited to be in this space and observing all these transformational changes."
That said, Singapore is certainly not lagging in the NFT space, she observed. "During the pandemic, I've had the pleasure of appreciating what is in Singapore and I really fell in love with Singapore's art scene. The National Gallery, Singapore Art Museum and local galleries are really pushing the frontiers," she said.
I try to uplift the next generation where I can.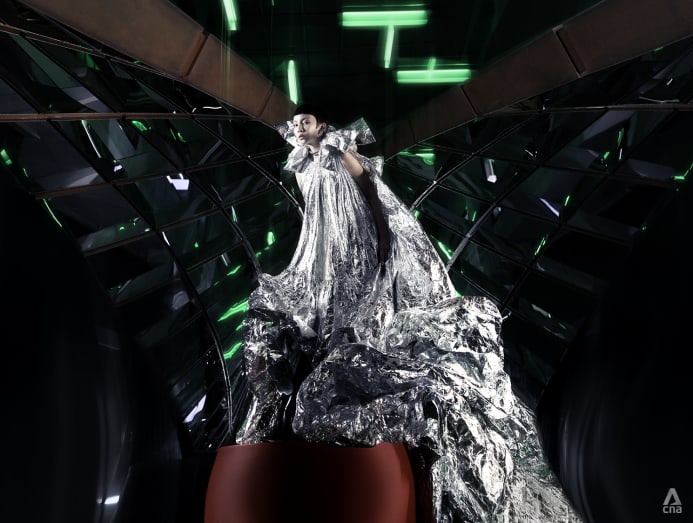 For a recent fundraiser, the National Gallery even sold a few landscape photographs by Speaker of Parliament Tan Chuan-Jin as NFTs, raising more than S$54,000. "I think that is quite progressive," she remarked.
With all this talk about Web 3.0, is Xie thinking of launching her own NFTs anytime soon?
In typical mysterious Xie style, she said, "This space really intrigues me, but I definitely want to look at this through a different lens. I am not going to create something just for the sake of creating."
Instead, she is taking her time to learn all that she can learn about this brave new world before deciding how she will dip her toes into the (digital) water. "I do not even mind being a small act and trying to make a bigger system work. What I love about this whole thing is that no one has to be the star anymore."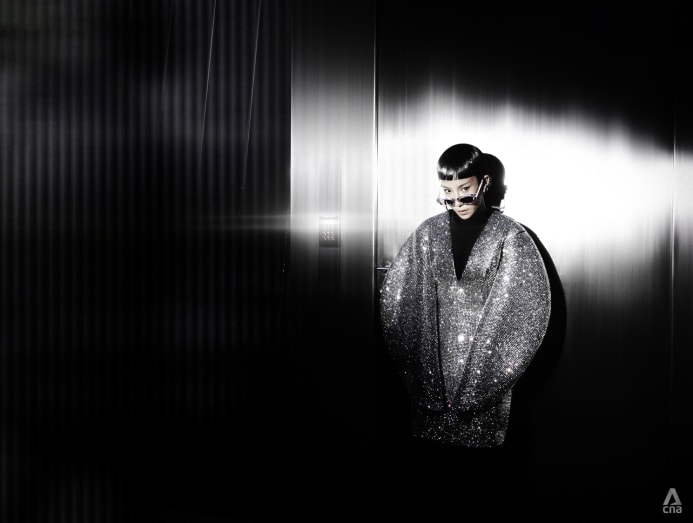 What draws her to the metaverse, she explained, is that it allows her to be fully immersed in other creative and professional pursuits.
"We are on the cusp of having a new generation of people who pivot quickly and can wear many hats just because they can and it is accepted. There are so many opportunities to cross-pollinate and collaborate and that is exciting for me," she said.
But rest assured, when the right acting roles come up, Xie said she will still consider them. "It is not that I have shed my skin as an actress. If I find a good role that I would love to play, I would still go back to acting."
Editor: Serene Seow. Art direction: Chern Ling and Jasper Loh. Photography: Reuben Foong. CGI: JJ Low. Fashion styling: Joshua Cheung. Fashion coordination: Kelly Hsu. Hair: Marc Teng using Goldwell. Make-up: Rick Yang using Dior. Make-up assistant: Alycia Tan. Manicure: Ann Lim. Special thanks to Fine Art Storage Services (FASS).