Singapore's sexagenarian model Ong Bee Yan launches an ageless fashion capsule with local label
The 66-year-old Singaporean style icon teamed up with Yacht 21 to create a collection that shows style doesn't have to be pigeonholed by age.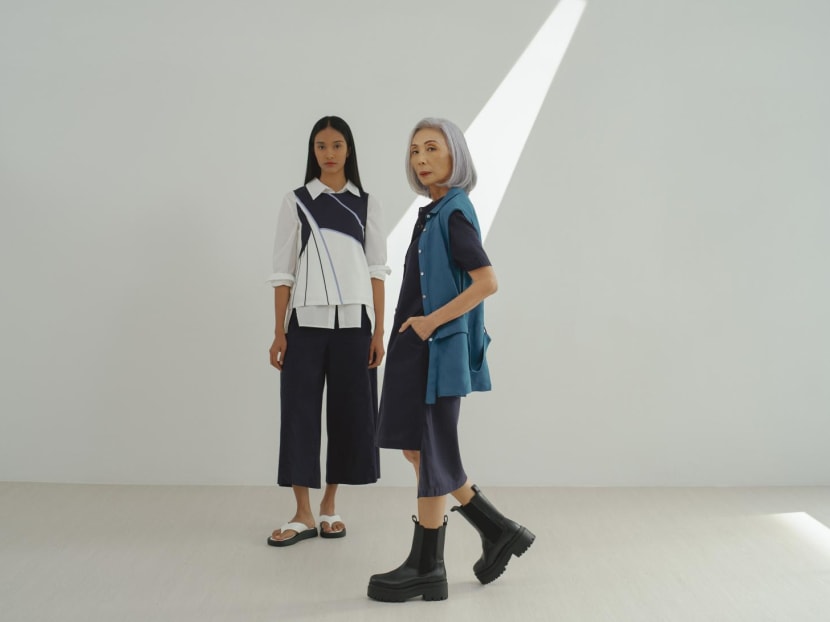 When "granfluencer" Ong Bee Yan's accidental modelling career took off and projects started coming in, she had one thought in her mind.
"I thought how great it would be if I could create a collection of clothes that people of my age can wear and feel comfortable, empowered and on-trend in," she shared.
Ong, of course, is by now a familiar face seen on news sites and the covers of multiple fashion glossies, having found fame as a part-time model and local style icon since she was scouted at age 63.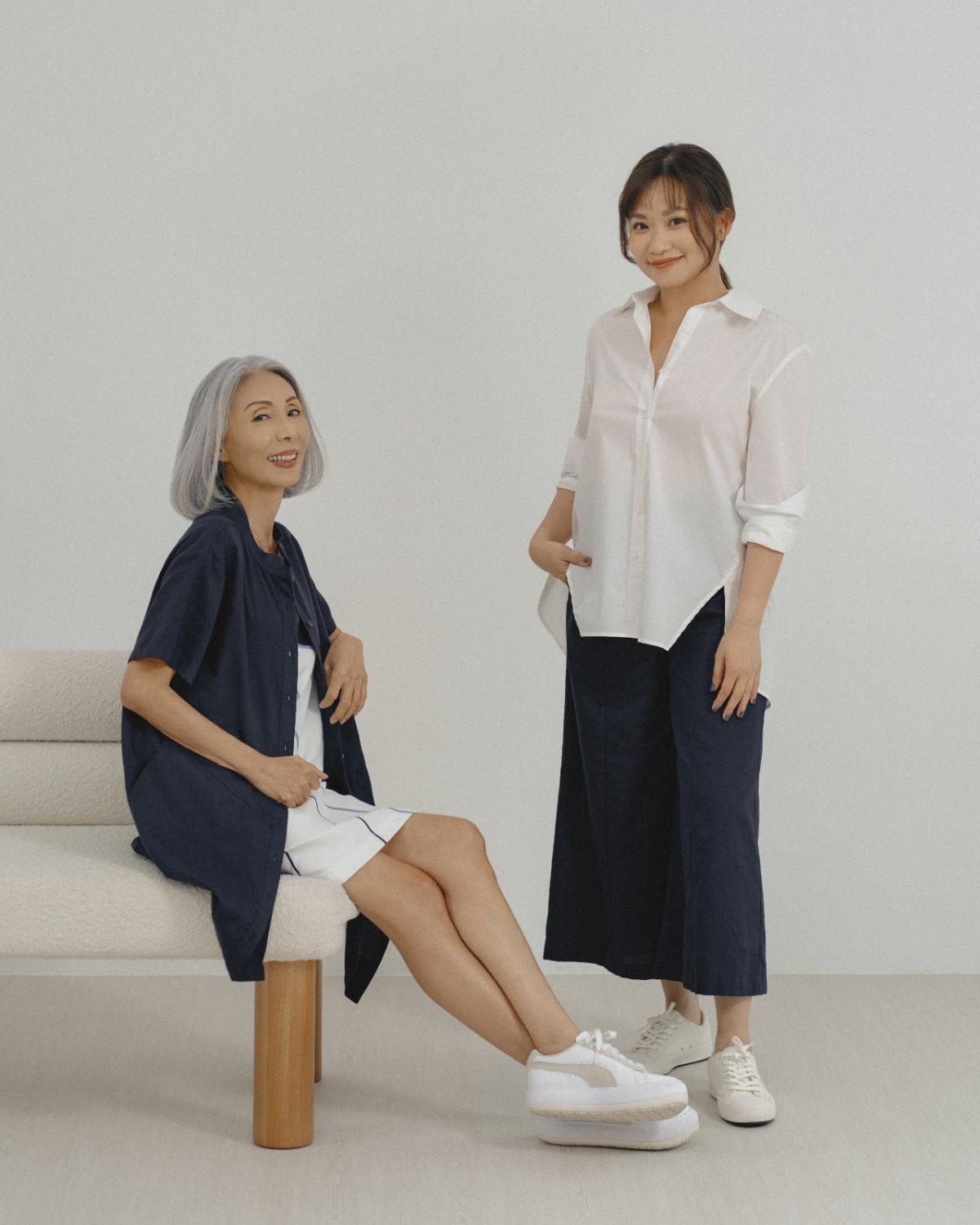 It so happens that she had friends in the fashion trade – and that opportunity arose in the form of Jarenis Ho, the founder of local clothing label Yacht 21.
When they came together to discuss the possibility of working together on a collaborative project, the idea of an ageless and multifunctional collection seemed like an appealing way to go. Thus, the Y21 X grey_evolution collection (grey_evolution is the name of Ong's Instagram account) was born.
Comprising pieces that are designed for versatility – think endless mix-and-match possibilities that suit women whether they're 20 or 60 – this capsule release fuses Yacht 21's trademark "cruise-inspired" aesthetic with elements of Ong's hip personal style, which often features plenty of minimalist, layered outfits.
YOUR STYLE DOESN'T HAVE TO AGE WITH YOU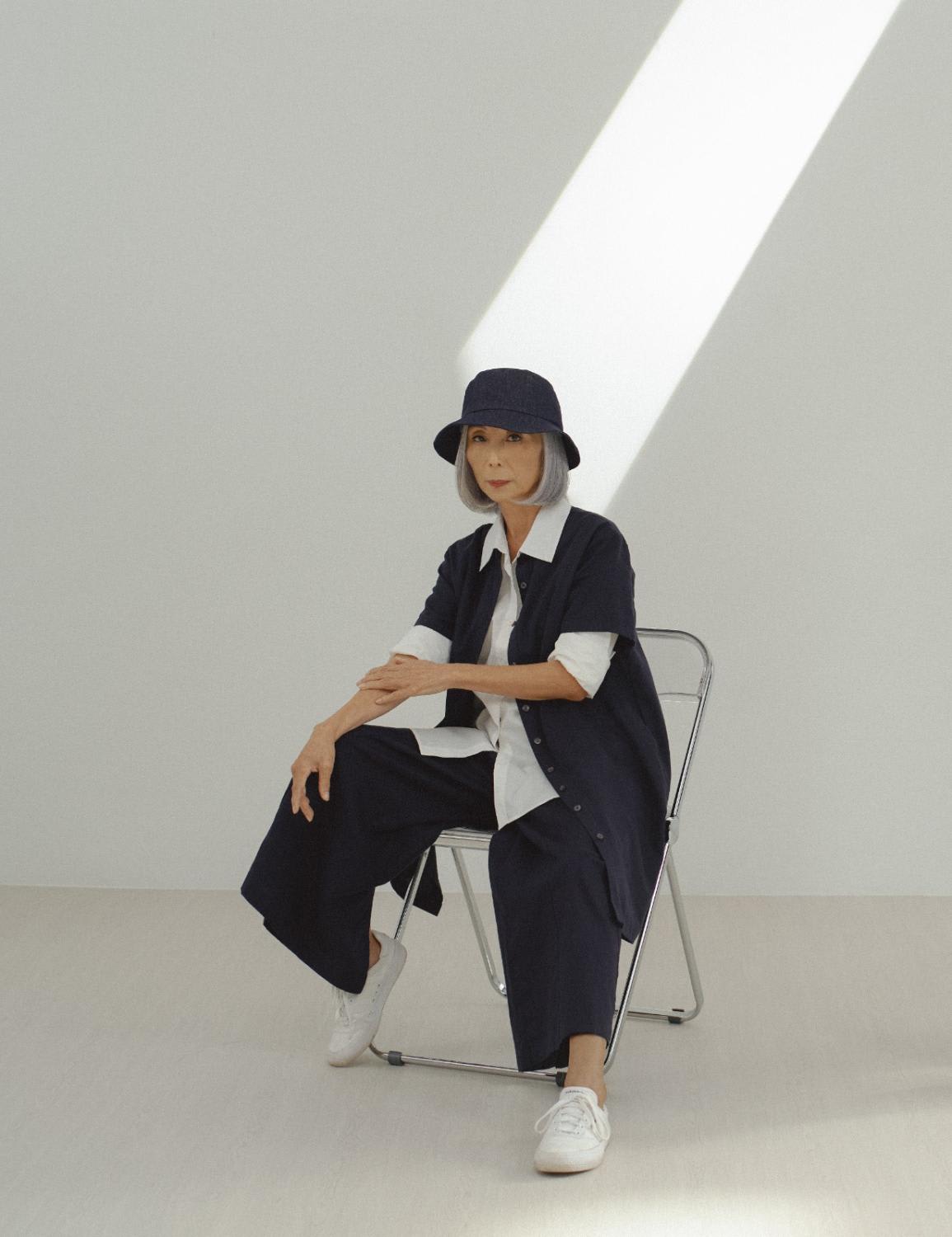 "When I reached 50, I couldn't find clothes I felt comfortable in. I didn't want to wear clothes that my mum used to wear when she was 50 years old. At the end of the day, I just got stuck with like shorts and a T-shirt. I was lost, I couldn't find clothes that suited me, was age-appropriate and yet stylish. The choices for people of my age group are honestly very limited in the local fashion scene," said Ong, when asked for her thoughts on fashion choices for older consumers.
Ho revealed that her customers also have the same issue. "There are a lot of ladies in their 40s and 50s who always tell us they can't find trendy clothes and that they wish there were more brands catering to them. They don't want to dress like they're 50 even though they're 50," she shared.
It's also a silly assumption, of course, that one should abandon her sense of style as she approaches her golden years. Ong herself is living proof that that a woman can still dress stylishly and yet age-appropriately no matter how old she is.
"I think that it's partly a result of judgement we face from people around us, and the fear of that judgement. We tend to tell ourselves 'oh, we shouldn't dress that way because people will talk about me'. Then again, we are also the ones who are placing that same judgment on ourselves – like 'I shouldn't wear this, it's too young for me'… We need to get out of that mentality – why should we let society determine what we should or should not wear?" said Ong.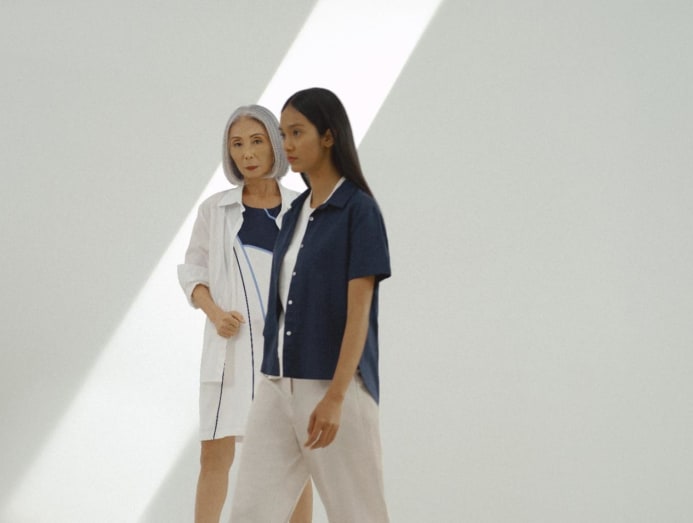 At the same time, she stressed the importance of striking a balance between trying trends and dressing in an age-appropriate way. She shared an example of how she incorporated this thought into the capsule collection: "For example, you know that midriff-baring top trend that's going on now – you can't expect someone of my age to wear that. I want to wear a cropped top, but it shouldn't show my midriff. So, for this capsule collection we went midway, just below the waist – so it's flattering and trendy, and you could still tuck it into bottoms, if you wished to. This was always in my mind – trendy but not overboard for people of my age group."
EASY, BREEZY AND STILL STYLISH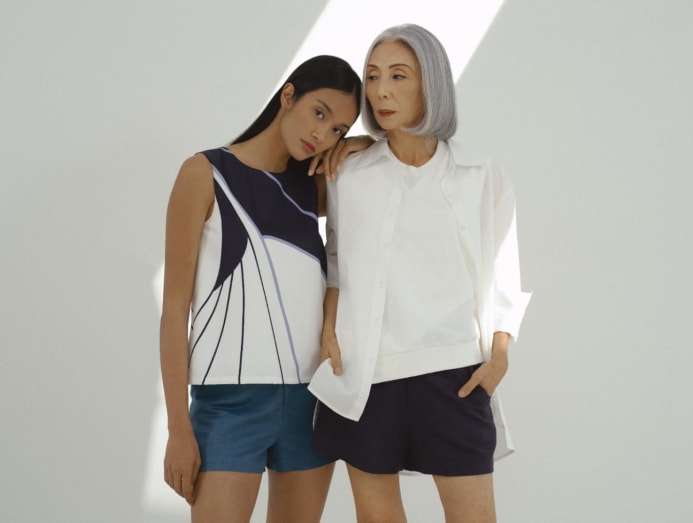 To conceptualise the looks for this capsule release, Ho and her designers actually "ransacked" Ong's wardrobe to see and get a feel of what she wears and the kind of cuts and fits she loves. "She has her own take on fashion, and her ideas are usually not just from one outfit. And as we went along, she kept sharing," said Ho. The resulting designs were then derived from a mutual sharing of ideas between the team and Ong.
The pieces in this collection also had to fit and flatter every size (that the brand offered) and shape as far as possible, and are mostly cut to fit loose and made easy to wear, according to Ho. They can also be layered and paired in different ways, allowing one to create multiple looks with just a single piece. "Previously, we did a lot of one-piece dresses, but for this collection, we created a lot more separates for versatility," pointed out Ho.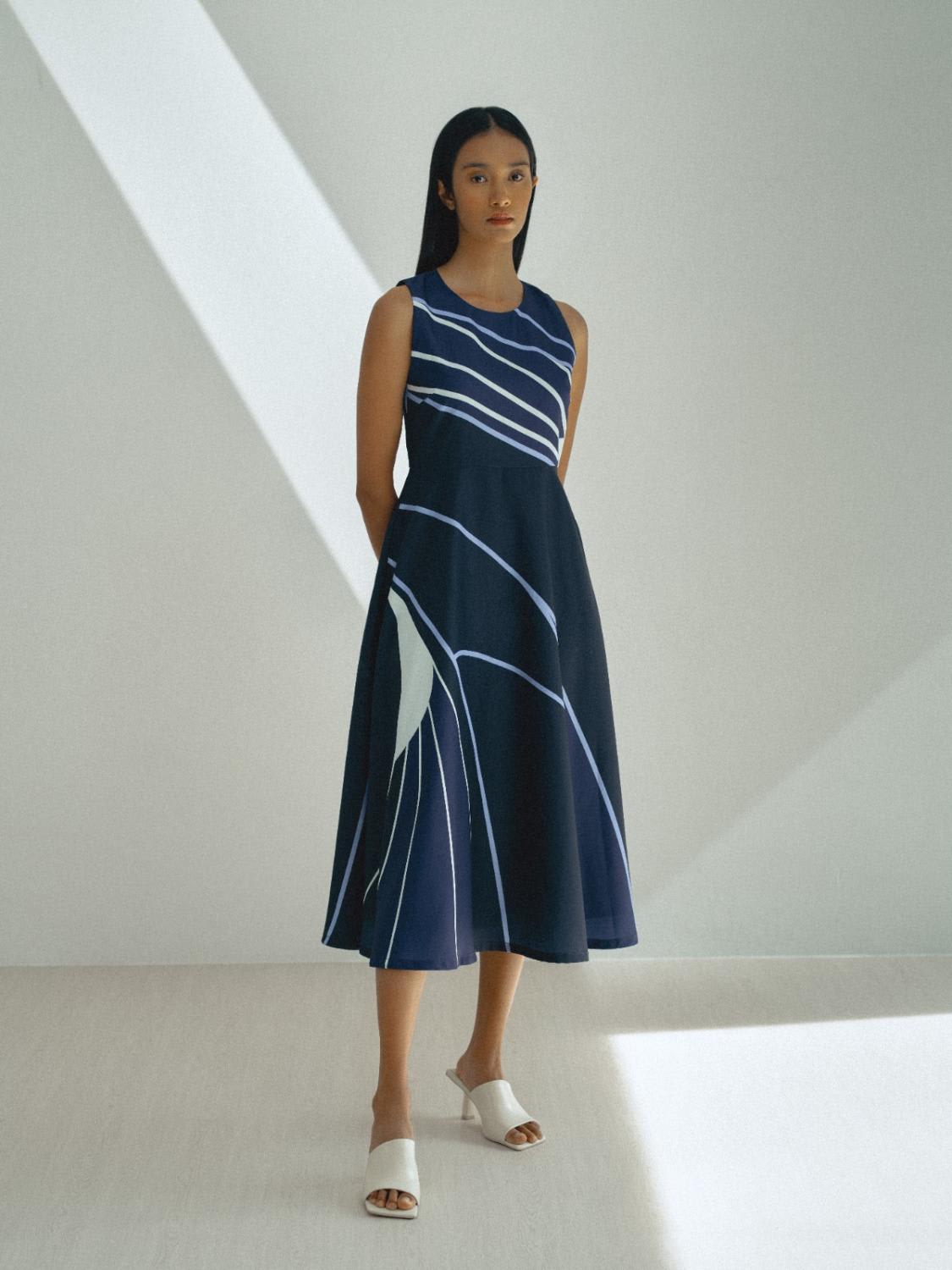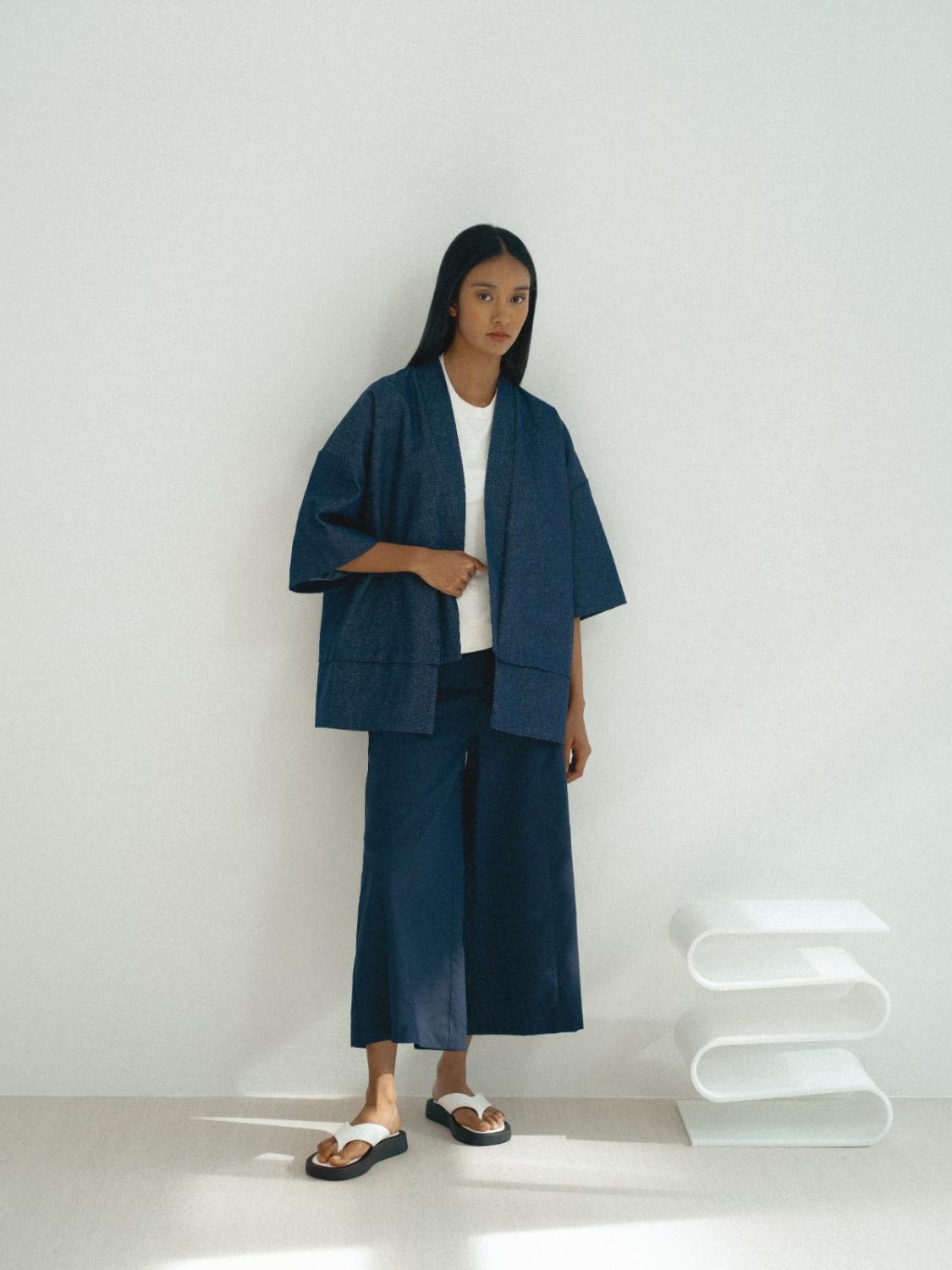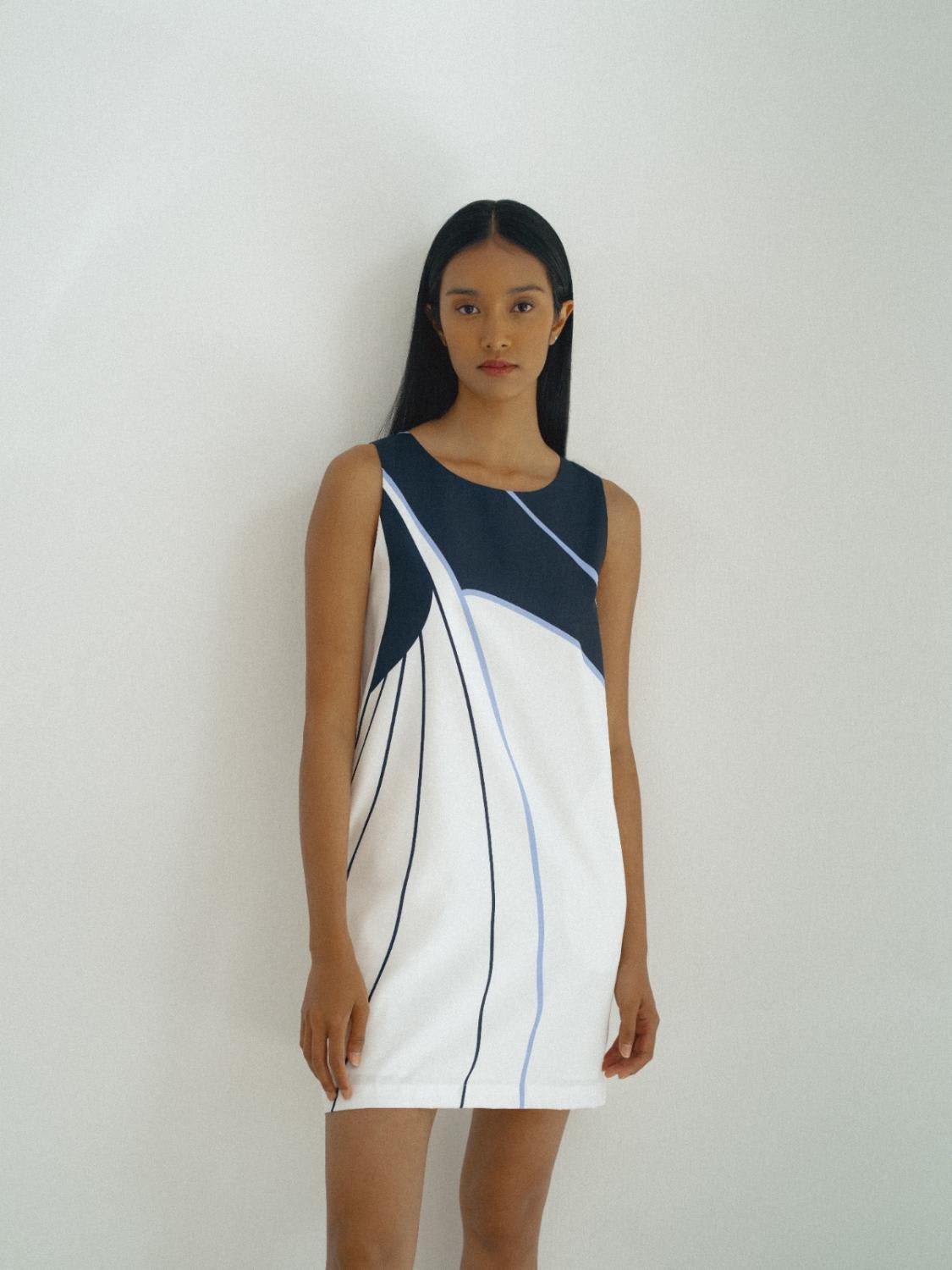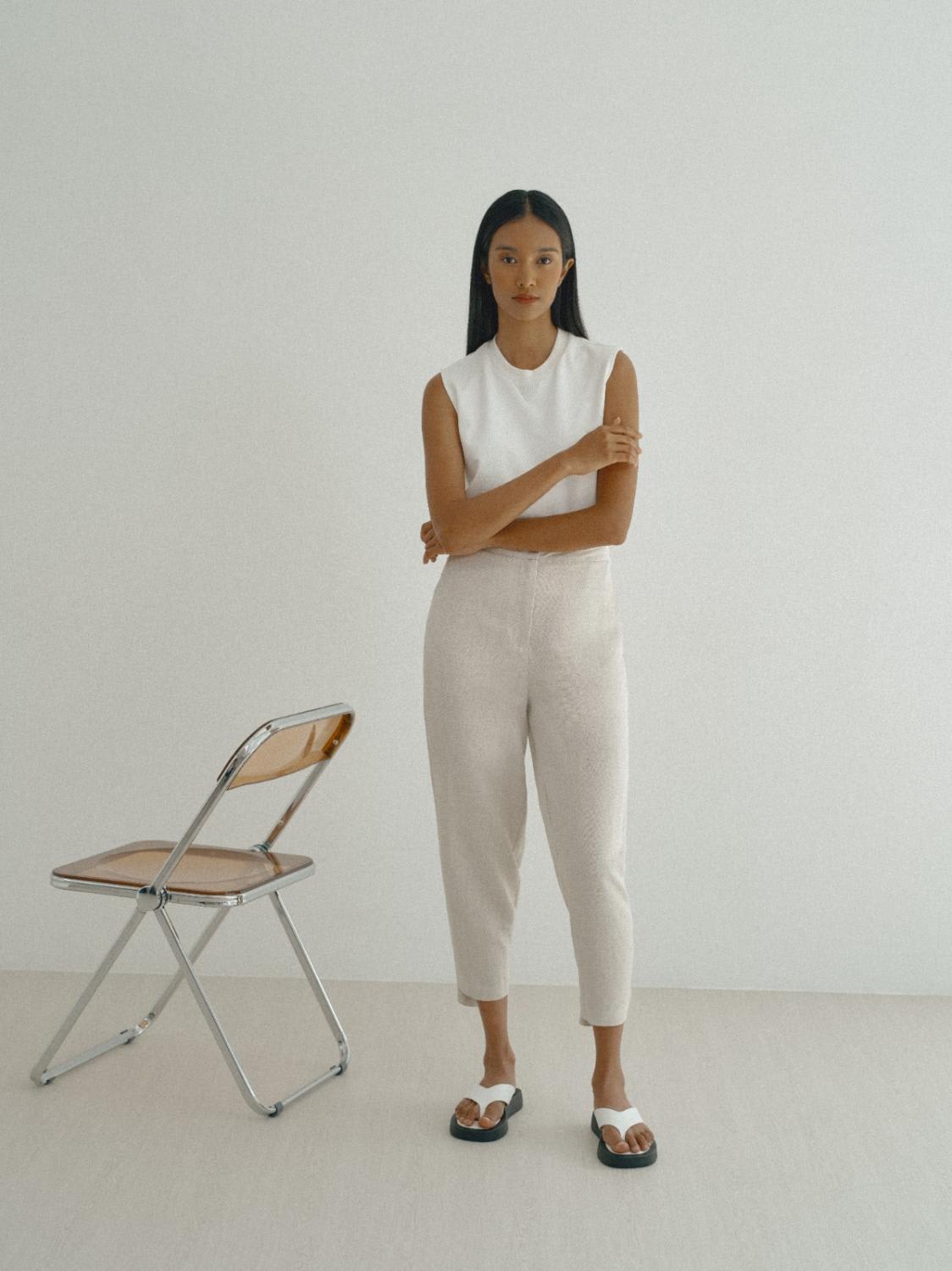 Comfort is also a factor and the fabric choices are a little different here, compared to what Yacht 21 usually does. Expect to find plenty of linen, as well as cotton-linen and linen-rayon blends, which are natural fabrics that are lightweight and breathable.
"As we were trying to explore new fabrics, cuts and styles with this collection, we noticed what Bee Yan hoped to bring to the table is to inspire more ladies – not just of her age group – to be more open-minded, less self-conscious, and try to experiment with their style," observed Ho. And that is exactly what she herself wanted to achieve – to encourage women of all ages to embrace ageless dressing by expressing their personal beauty.
The Y21 X grey_evolution is available now at TANGS and tangs.com, and will also be available at Yacht 21's other retail outlets and www.yacht21.co from Aug 12 onwards.