How are Hermes' in-demand Kelly bags made? Go behind the scenes at a free pop-up exhibit at Marina Bay Sands
The travelling exhibit Hermes In The Making, which runs from Oct 1 to 9, gives visitors a glimpse of how the luxury brand makes its wares. CNA Lifestyle had an exclusive first look.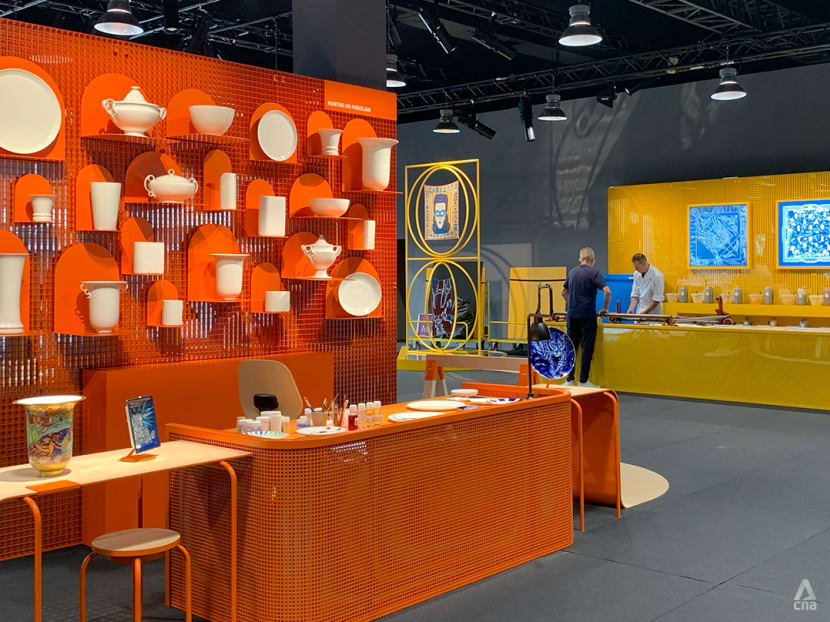 French luxury brand Hermes prides itself for making wares that are made "to last, to be repaired and passed on". But what actually goes at its workshops scattered across France to make this a reality? 
A new travelling exhibition, Hermes In The Making, has made its way to Singapore to offer us a behind-the-scenes look. 
The special week-long pop-up, which is free to the public, opens on Saturday (Oct 1) at Marina Bay Sands Event Plaza. CNA Lifestyle got an exclusive first glimpse.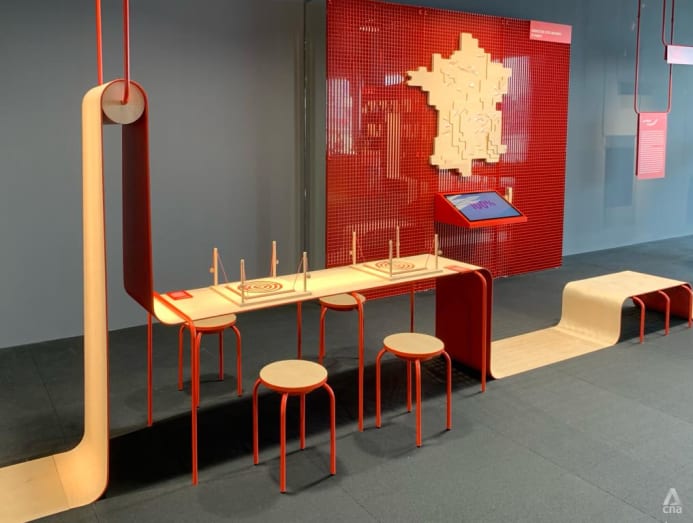 Inspired by a craftsman's workbench, the open-plan area features nine live demo stations where French artisans will demonstrate time-honoured crafts such as silk printing, saddle making, bag making, watchmaking, jewellery making, porcelain painting and glove making.
Visitors will have an hour to explore the stations, as well as try their hand at playful activations such as tool karaoke, on-site colouring, dexterity games, leather scenting and serigraphy. With so much to do, where does one begin?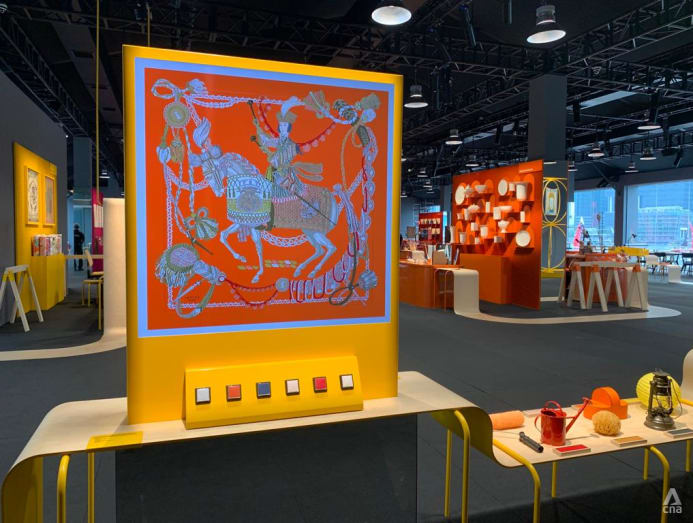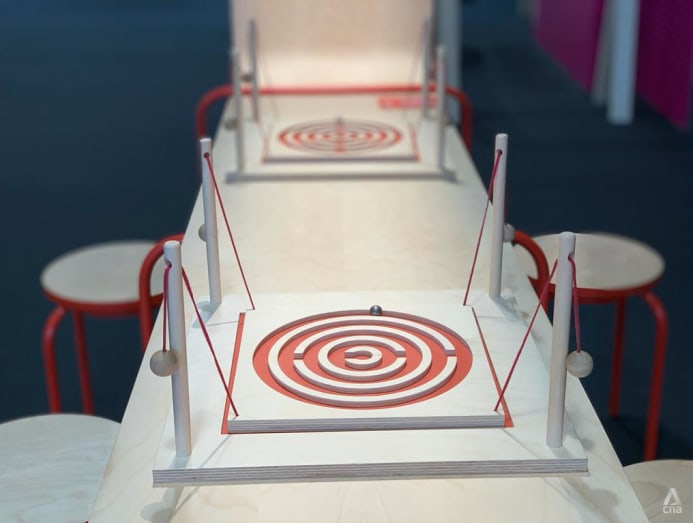 To ensure you experience every bit the exhibition has to offer, we suggest you explore the space according to colours.
Look around the room and you'll notice that the stations are grouped according to colours, specifically yellow, orange, pink and purple. Each one represents one of the four pillars of the house: Preservation and transmission of know-how, respect for and quality of materials, commitment to the long-term and regional anchoring.
YELLOW: A CULTURE OF TRADITIONAL CRAFTSMANSHIP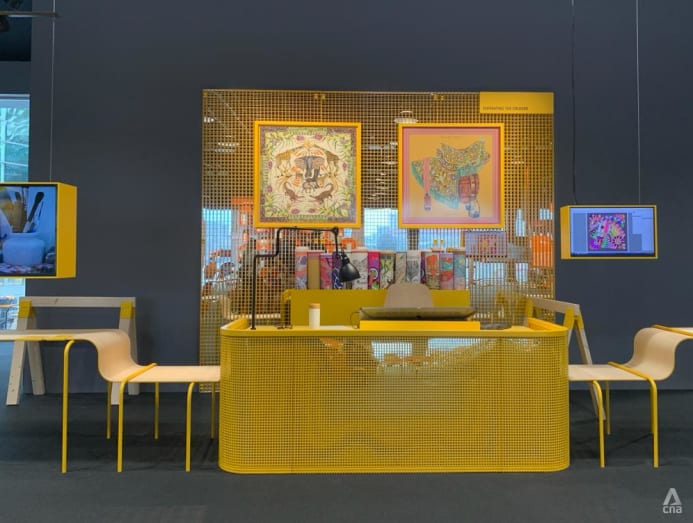 This section is an ode to the traditional craftsmanship of silk making. Start by trying your hand at a slot machine right in front of the entrance. While there are no prizes for a super strike but you will get to see a mind boggling array of scarf designs from past and present.
The highlight of this section is watching silk engravers live in action separating or printing silk scarves. And if you're lucky, the affable artisans may even offer a history class on how the old Lyon silk screen printing technique – an artform unique to Hermes – is done.
ORANGE: HIGH QUALITY MATERIALS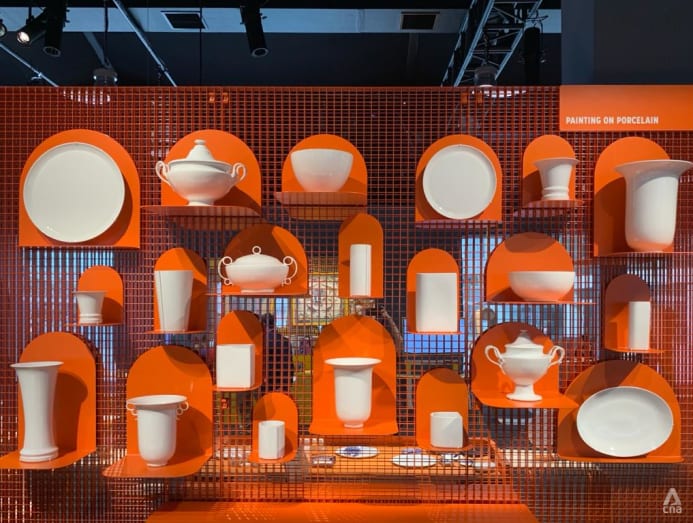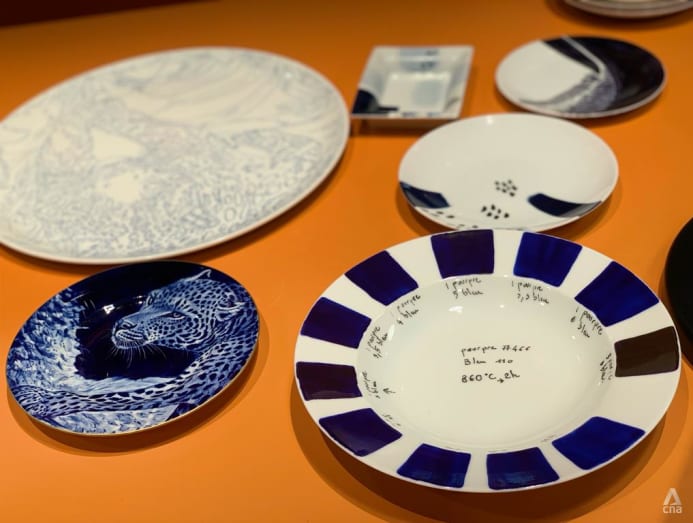 Moving on to the orange zone, you'll discover the intricate art of porcelain painting. Transferring a design or pattern onto porcelain art requires a steady hand and a whole lot of patience. You won't want to hold your breath for the finish product.
Equally exquisite is the gemstone setting area. You'll be able to observe the painstaking process of gem setting, the technique of attaching gemstones into jewellery.  
PINK: THE TALENT OF OUR REGIONS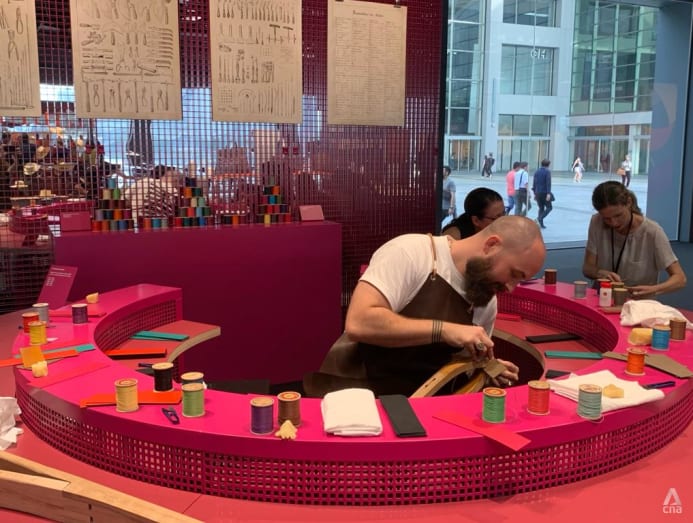 Here is where the good stuff is. This station is where you will be able to catch a glimpse of how a Kelly bag is made. No, the Kelly cannot go from leather pieces to a bag in in a short time because it's made up of some 40-odd pieces of leather and to hand-stitch all these require lots of time. After witnessing the labourious stitching process, you will be able to better understand why the Kelly bag has a very long waitlist.
Also part of the leather making metier is glove making. Bet you never knew that making these involves a whopping 22 steps before it "fits like a glove".
PURPLE: TIME, OUR ALLY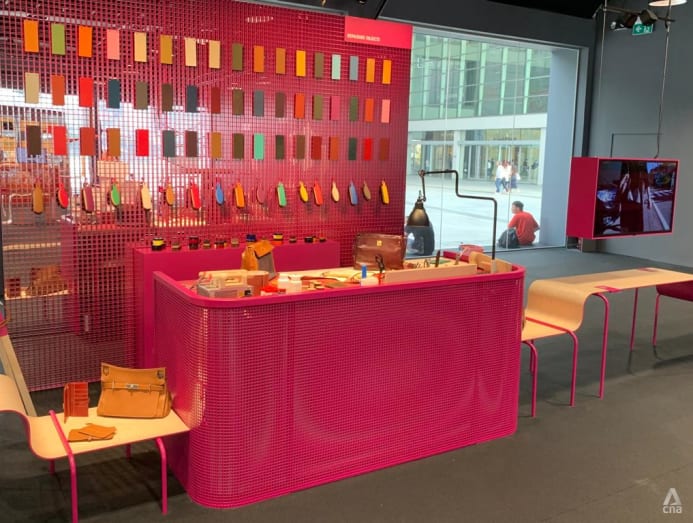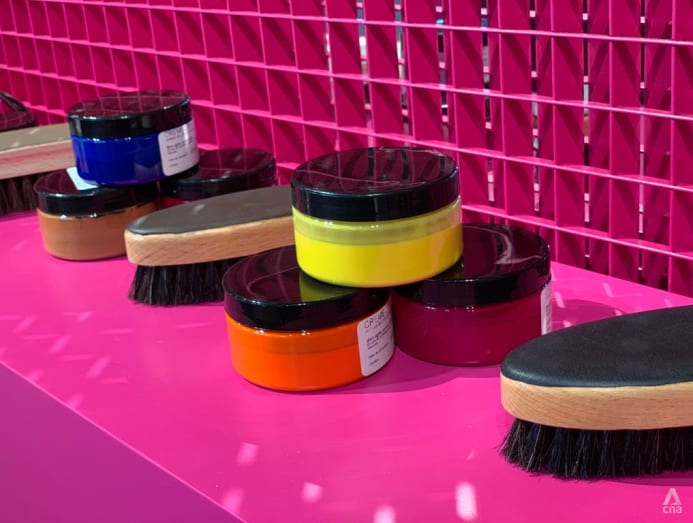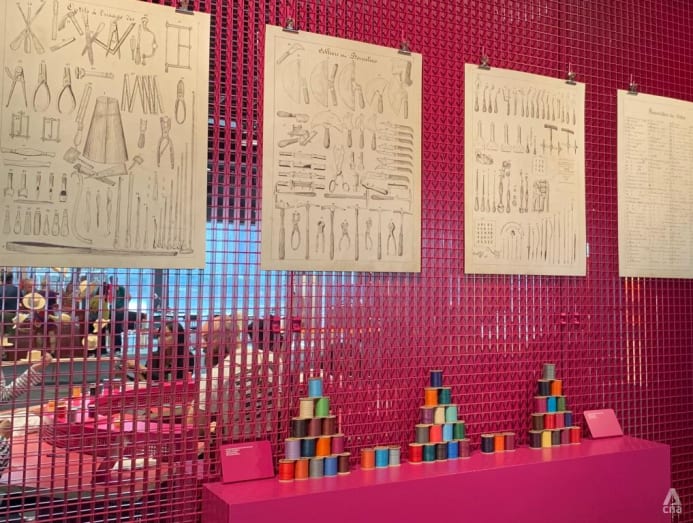 Watch this space for an upclose look at whimsical watch mechanisms such as Le temps suspend (suspended time), L'heure impatiente (the impatient moment) and L'heure de la Lune (the time of the moon).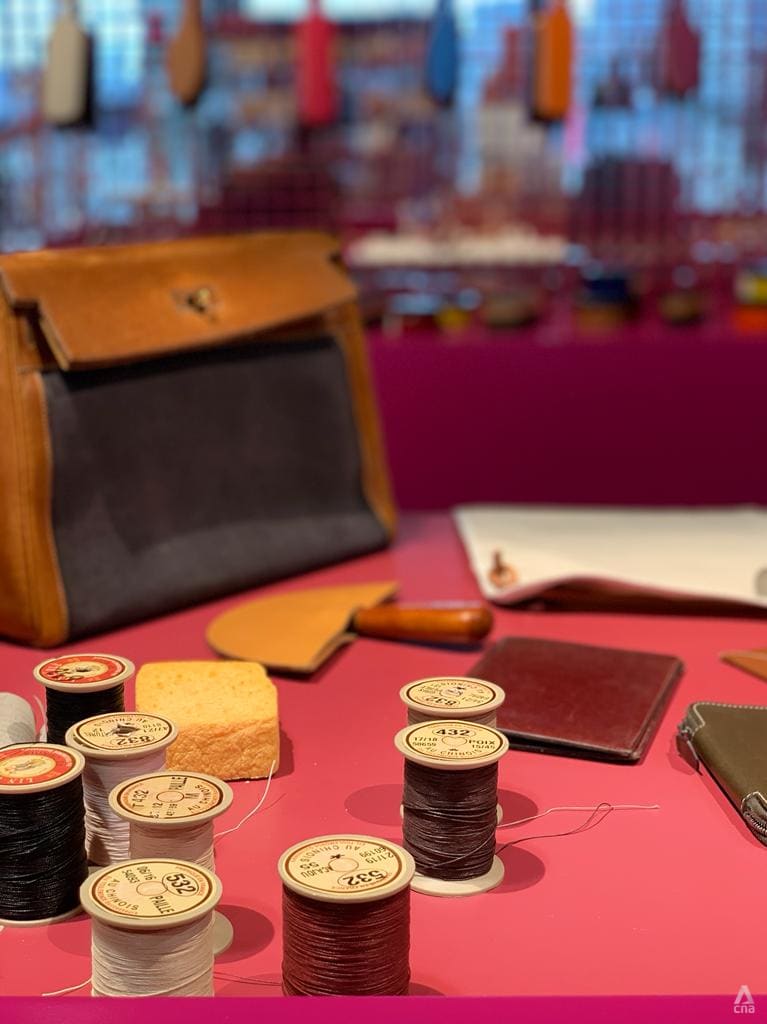 The other timekeeper of the house is the Repairing Objects station. Fun fact: Every year, over 100,000 Hermes objects are brought to stores by their owners for repairs or restoration work. And it is thanks to these experts that old objects get a new lease of life.
So there you have it, a complete overview of how to navigate the open-plan space like a pro.
If you move swiftly from station to station, you should be able to cover everything within your allotted hour. But the operative word here is "swiftly".
Alternatively, you may want to take it slow. Pick a preferred station and spend the entire hour there to take in all there is to learn from your chosen artisan. After all, it is not every day that you get face time with a passionate artisan who is willing to share his craft.
Whatever you decide to do, catch the exhibition before it makes its way to the next stop, Kyoto.
Hermes In The Making runs from Oct 1 to 9, from 12pm to 8pm, at Marina Bay Sands Event Plaza. Admission is free.