How to care for your precious vintage clothes correctly to avoid a Kim Kardashian-sized mistake
That rare vintage outfit you spent hours trawling the Internet and resale stores for is more delicate because of its age. Here's how you can show it some tender loving care.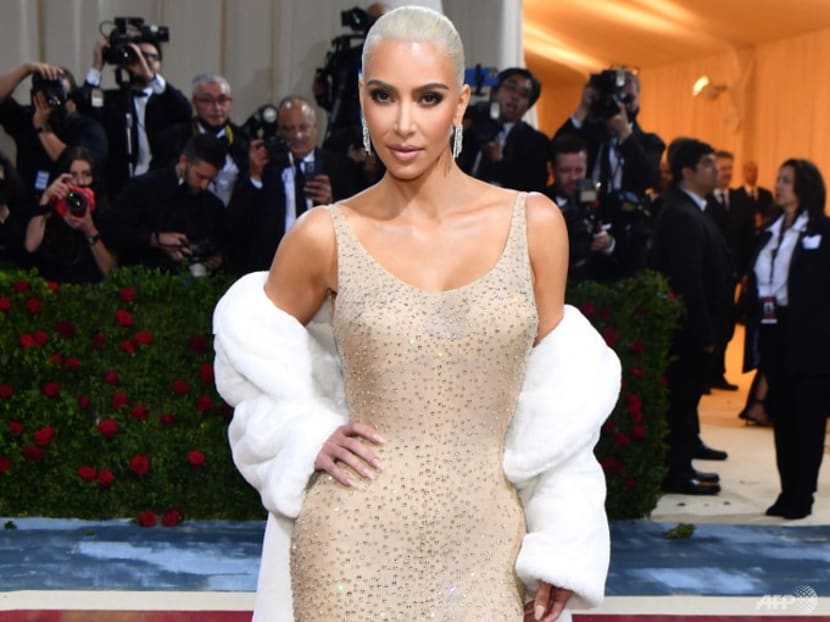 No stranger to stealing the spotlight, Kim Kardashian got the whole world talking back in May, when she attended the annual Met Gala in New York City wearing the iconic "naked" dress first worn by Marilyn Monroe.
But it is likely that even the reality star could not have anticipated the outrage that ensued when it was revealed that the gown was damaged after she wore it. Images of the dress, which is owned by Ripley's Believe It Or Not, showed that the delicate fabric had been torn along the back closure and was missing sequins and crystals.
Detractors said that museum pieces like the Monroe dress should never have been worn in the first place. On the other hand, Kardashian herself denied she damaged it as she had only put it on for a few minutes just for the red carpet.
Whatever you might think about this controversy, one thing is clear – vintage clothing is definitely way more easily damaged compared to modern day apparel. After all, textiles are delicate by nature and they do wear out and become more fragile with age.
And even if we probably do not own historically significant pieces of clothing in our own wardrobes, chances are many of us have one or two vintage items that have a special meaning for us, such as pieces we inherited from relatives or treasured pieces that are rare today.
Often, it is possible to prolong their lifespans by showing them some tender loving care when wearing and storing them.
To ensure that your vintage or thrifted clothes stay in good condition for as long as possible, here are some do's and don'ts to follow.
DON'T WASH YOUR VINTAGE CLOTHES TOO OFTEN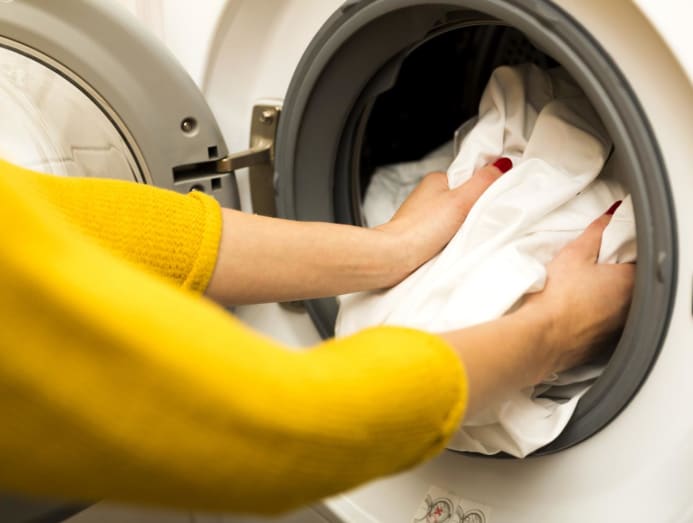 Yes, we know that it is good personal hygiene to wash your clothes after every wear, especially in hot and humid Singapore. But subjecting your vintage finds to this kind of vigorous washing could end up causing fabric fibres to degenerate even more quickly, leading to clothes that look worn out and threadbare.
Instead, if your clothes are not too soiled (try wearing vintage when you know you will be spending most of your time indoors or in an air-conditioned environment), you can air them out or give them a quick steam to freshen them up. Wear deodorant or use underarm patches to prevent sweat stains in the armpit area. For dresses, you can wear a lightweight slip, such as those from Uniqlo's Airism range, to protect the fabric.
If a vintage piece you are eyeing comes with stains, do keep this in mind when purchasing it, advised Nejla Matam-Finn, founder and chief executive officer of vintage and preloved marketplace The Fifth Collection. "It can be really hard to remove old stains especially on fragile fabrics, as often, you don't even know what caused the stain. Personally, I will try non-harsh methods such as baking soda or leave it to the professionals."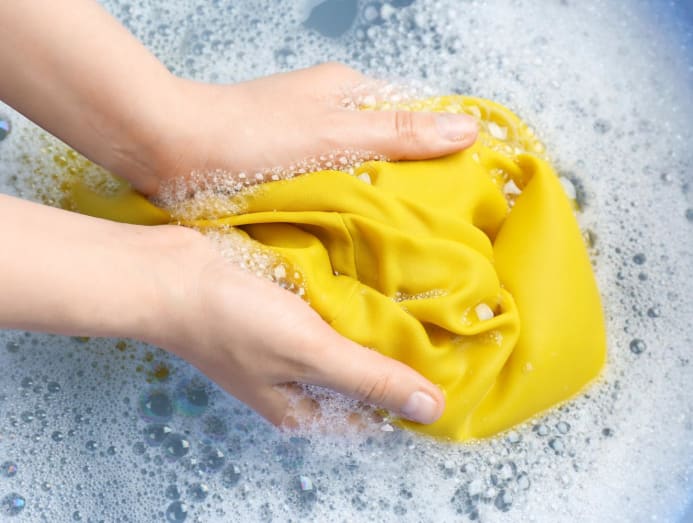 If your piece has a care label, follow the instructions for best results. However, many older garments may not have such a label. In such cases, as a rule of thumb, fabrics that can withstand a washing machine include cotton, linens and synthetic polyesters or nylons. For such pieces, it is still best to use the gentlest possible cycle on cold or warm water.
Still, if you can, it is best to hand wash vintage garments in cold or warm water with a gentle soap – shampoo or body soap works. Gently press out excess water instead of wringing your clothes vigorously before leaving it out to air dry. "The dryer is your enemy," said Matam-Finn. "Lay it out to dry, ideally flat, to not stretch the fabric."
DON'T TRY TO CLEAN OR RESTORE DELICATE OR INTRICATE DESIGNS YOURSELF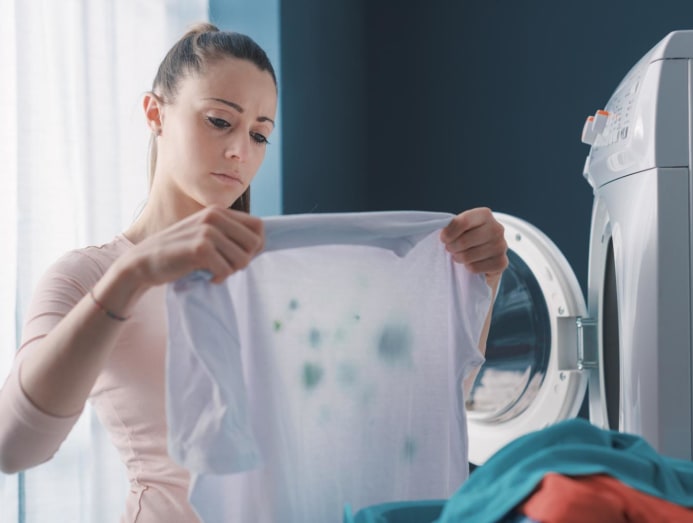 Delicate pieces that are made of silk, leather or velvet, or have fragile embellishments such as lace, beads, sequins or embroidery, should be cleaned with extra care by professionals and not self-laundered at home. It is best to inform your dry cleaner ahead of time if you have a vintage item for them to clean so that they will know how to treat it appropriately.
DO MAKE SMALL REPAIRS AS SOON AS POSSIBLE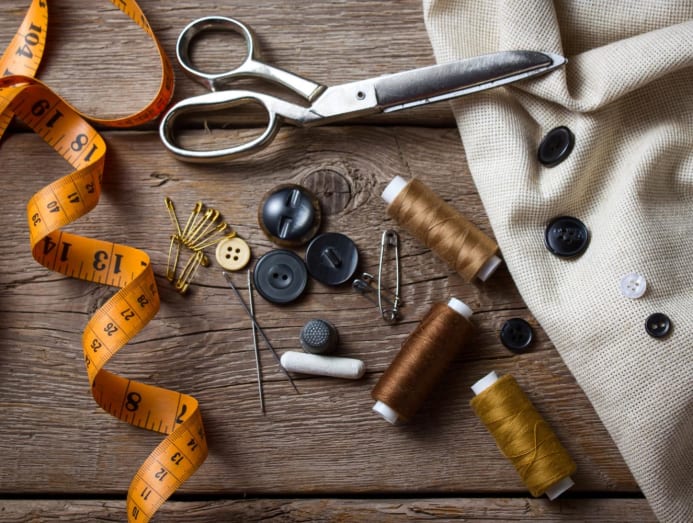 If you spot minor damage in your clothes such as a loose button or a loose thread, it is best to get it fixed as soon as possible before it gets worse. If you are handy with a needle and thread, these small repairs can be quickly done at home – otherwise, it is time to become best friends with your local tailor. (Tip: Far East Plaza has a few clothing repair stores that still offer tailoring services at reasonable prices.)
You can even get crafty with small tears or rips in cotton, denim or linen fabrics by sewing interesting patches over them for a unique look. Or if there are minor discolourations on the fabric, you could use fabric paint to cover up the imperfection, perhaps by painting an interesting pattern or image over the specific patch.
DO STORE VINTAGE CLOTHES APPROPRIATELY
Hanging pieces should be placed in a garment bag made of breathable fabric like muslin. Stretchable clothes such as knits, which cannot be hung up should be folded neatly and wrapped with acid-free tissue paper to keep them separated from the rest of your clothing.
Do also try not to overstuff your closet as this will trap humidity within your wardrobe, even if you run the air conditioning all the time, said Matam-Finn. This could lead to mould growth or insect infestations. To give you clothes a fresh scent, you can place cedar wood blocks in your closet. As a bonus, they do keep some pests away too.