Choosing a women's suit that fits: Love, Bonito's Rachel Lim says it should feel like 'a hug from your BFF'
Though a veritable wardrobe staple, Lim feels "there is a gap for suits that are thoughtfully designed to meet a woman's needs." So what do women actually want?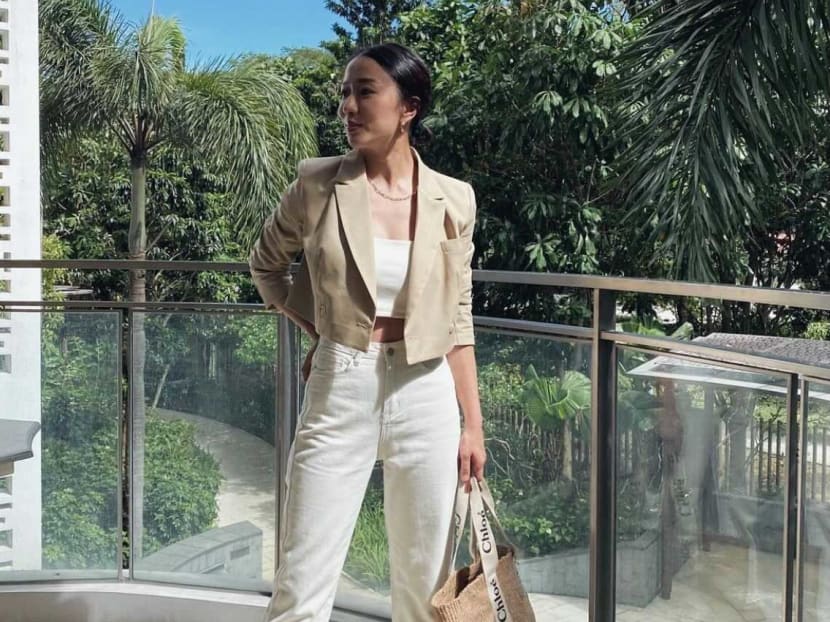 Co-founder of Love, Bonito Rachel Lim loves a good suit. "Personally, I love wearing blazers as it is an easy fix to get a more professional and elevated look," she told CNA Lifestyle.
"I love putting on a smart casual look to stay comfortable while working in the office and then throwing on a cropped blazer to seamlessly transit to a seminar or speaking event."
She added: "Through my journey in building a business, I realised that feeling empowered and confident shouldn't be saved just for big moments like an interview or a presentation. We should feel empowered every single day – whether we are taking a call from home, speaking on a panel or attending a networking event."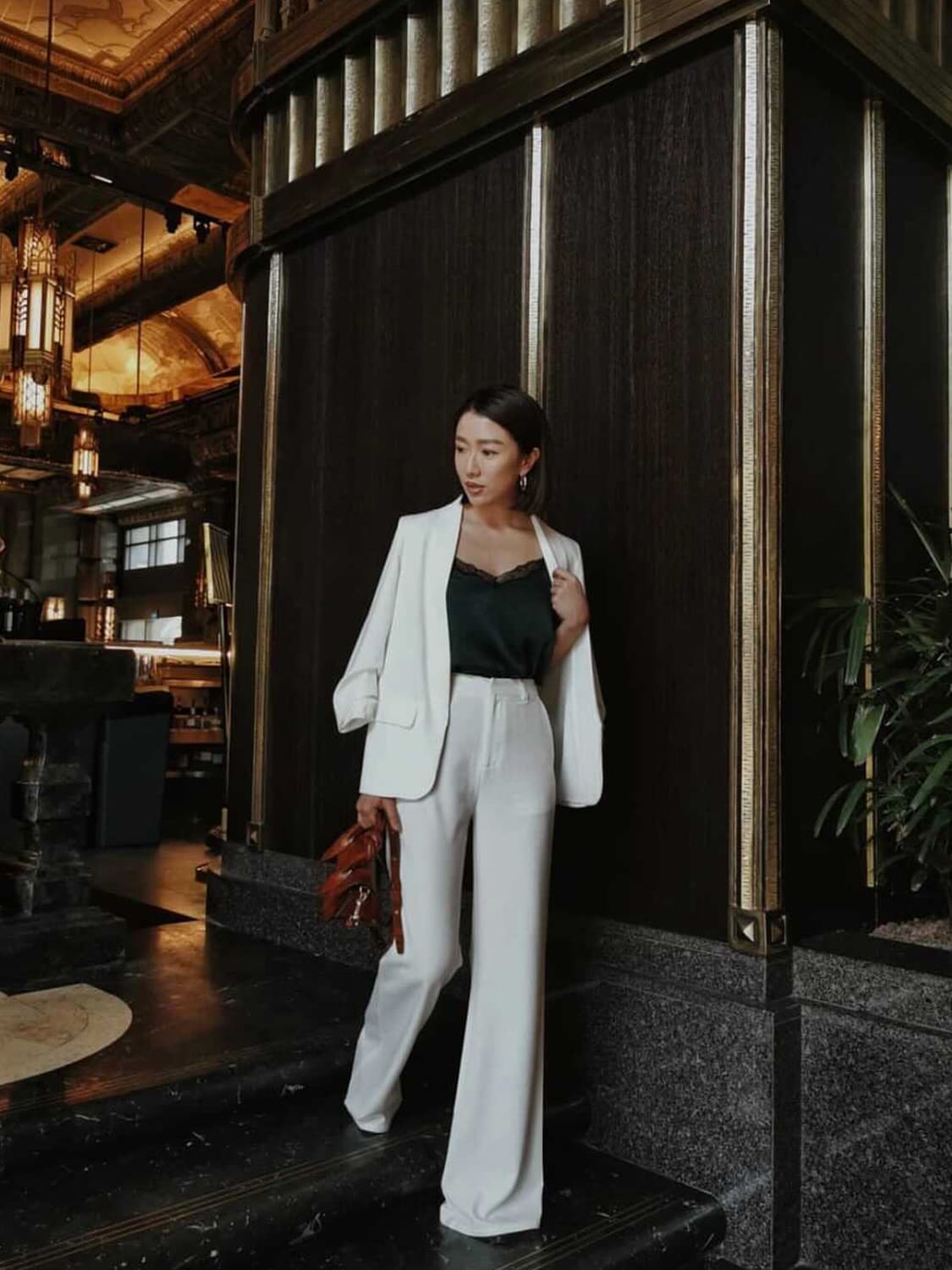 The 35-year-old entrepreneur let on that her Love, Bonito brand saw a sharp increase in demand for blazers from January to August this year, counting it as one of the top performing categories for the homegrown retailer. Though a veritable wardrobe staple, Lim still feels that "there is a gap for suits that are thoughtfully designed to meet a woman's needs."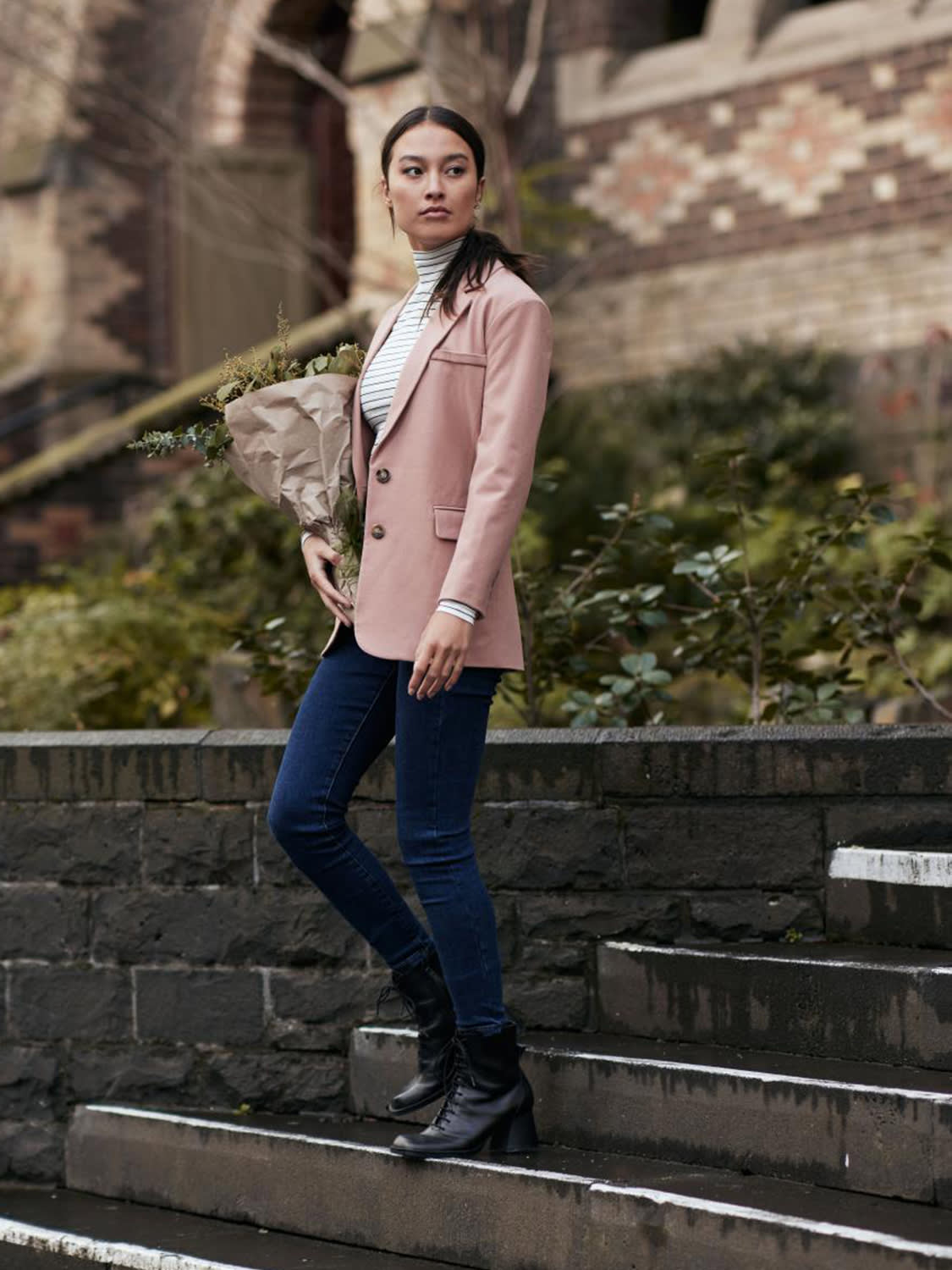 No longer just restricted only to boardrooms, suits are now turning up at casual lunches, first dates, and even making red carpets cameos. Model Irina Shayk recently wore a black suit and tie ensemble at the front row of Giorgio Armani during Paris Fashion Week. While her counterparts, dedecked in metallics and sequins, shimmered against the flurry of camera flushes, it was Shayk who stood out for her unshakable confidence.
Evidently, the rules for women wearing suits have changed considerably since its humble beginnings as scaled-down offerings of the men's suit. "In the past, the women's suit was a considered ensemble that was only appropriate for formal corporate environments. Today, it is versatile and can be worn in a variety of scenarios," observed celebrity fashion stylist Daryll Alexius Yeo. 
Designer Edison Wong of Michmika, a Singapore-based womenswear fashion brand concurs. "There is greater availability and variation of suits these days, which allow women to express themselves through their creativity, believes or even cultural traditions. At the same time, the confident spirit of the suit allows women more freedom to portray gender equality and break the barriers and preconceptions about who gets to wear what."
So what are women looking for in a suit? It won't be just another suit reckons Wong. "Most of them are looking for suits that have a twist to the design or something that is a hybrid concept. There is an emphasis on extravagant proportions and style. For example, a rigourously constructed shoulder and lapel, a sculptural waist with interesting fastening or a slouch silhouette to the suit."
Wong added: "Today's suits are all about updating the conventional narrative of suits to pieces with a sense of genuine authenticity yet sensational elevation."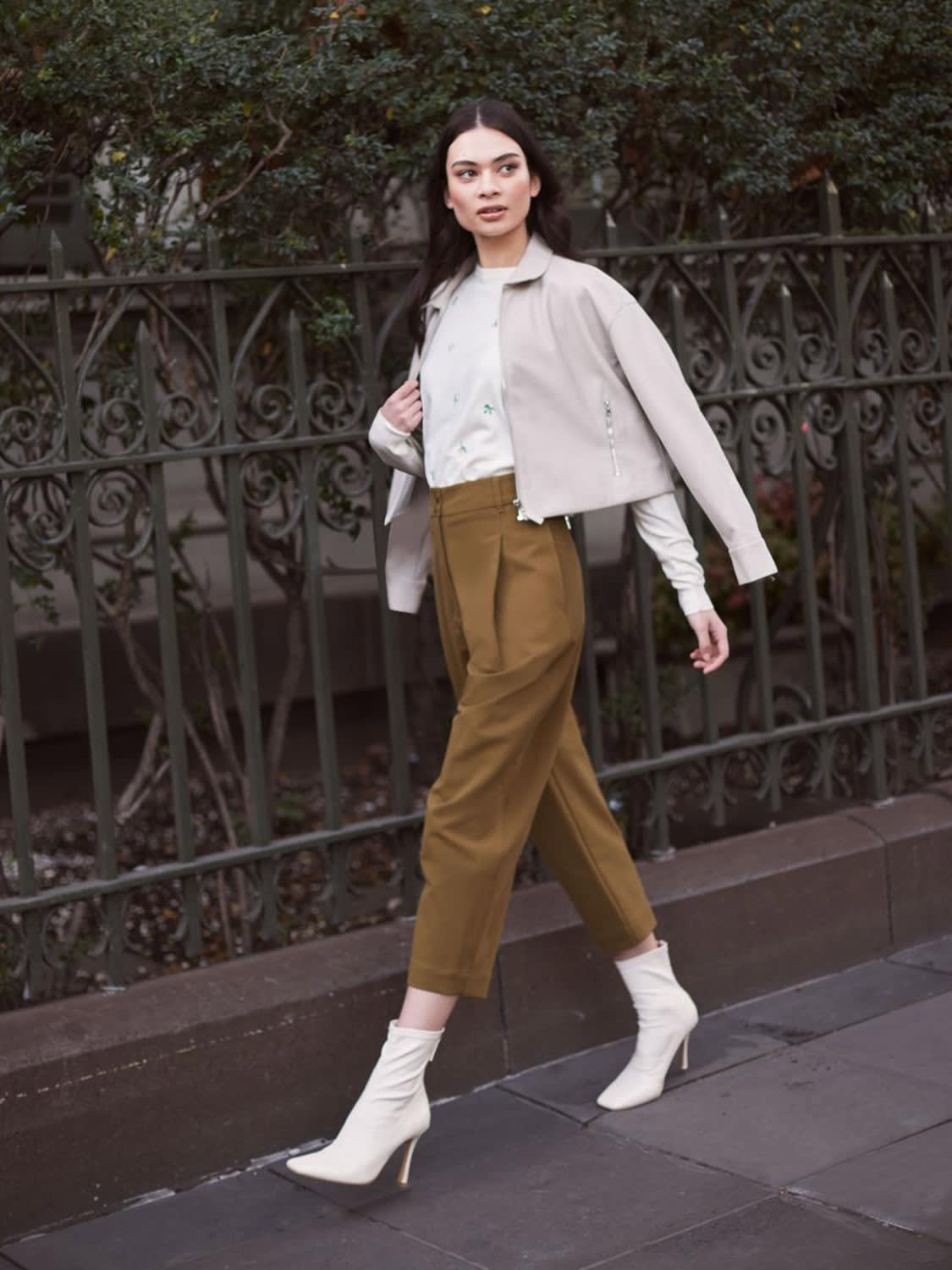 Knowing the right suit to get with is the easy part but shopping for the right one(s) is the real challenge. "Out of the boardroom, the suit has been leaning towards a more relaxed approach for a while now. The silhouette is often oversized and slightly baggy, and at times anchored with unexpected striking hues like fuschia pink or kelly green," shared the fashion stylist.
What's the chicest way to tackle the oversized suit? By going monochrome, offered Yeo. "Style your structured blazer with a midi-length pleated skirt in the same colour to accentuate feminine polish. And for a little bonus, the look easily transits to post-work engagements."
For a next-level spin on the suit, the fashion stylist suggests taking on the leather suit that is equal parts luxurious and contemporary. "To ease the severity of the look, go casual with the rest of the look – a plain T-shirt underneath, high-top sneakers and top it off with a baseball cap and you'll be stepping into cool girl territory."
What about for the after-hours? Turn to the sexy suit in fluid fabrics such as satin or cupro. "Crop tops or bodysuits that show plenty of skin leave plenty of room for accessorising to the nines, and not to mention, sizzle."
But for those who are not about to run out and get a whole new wardrobe of suits, styling old jackets with a new twist can go a long way. "The beauty of wearing a suit is that you can alter the look and vibe just by changing up the accessories."
Not a fan of accessories? "Even something as simple as rolling up the sleeves of the jacket lends a modern appeal to the overall look," Yeo explained.
But if it is a great big fashion upgrade you're after, the fashion stylist singled out the classic three-piece suit that is currently trending. "Treat the vest like a top and wear it with matching pants for an effortlessly chic finish. The vest offers the same practicality of a tank yet so much more feminine."
The options don't just stop there for the three-piece suit: Wear it as a complete ensemble or take it apart – wear the vest on its own or pair the jacket with anything from a maxi dress to a pair of straight-cut jeans. It's your call.
Take it from the woman who knows her suits, Lim says when done right, suits can help a woman look and feel sharp and sleek. "Like a hug from your best friend when we need a little boost in our day, the suit gives us more self-confidence and presence wherever we go. And feeling good about ourselves will naturally put us in a great mood to kickstart and conquer our many ambitions."