How to dress for success on a first date: 9 style tips from dating coaches
What colour should you wear? To show (a bit of) skin or not? Here's an expert style guide on how to put your best-dressed foot forward on the first date, second date, and beyond. 
Now that things are finally really opening up, it's high time for singles to get out and mingle once again. But what are the best practices these days in terms of what to wear, and how do you avoid a potential first date fashion faux pas?
Whether you're a newbie to the dating scene or an experienced dater who wants to up his or her game, we have tips. Violet Lim, CEO and co-founder of dating agency Lunch Actually, and Tricia Fan, Head of Fleek, the image and date coaching sister company of dating agency GaiGai, are here to help. 
1. FOR WOMEN, SHOWING YOUR FEMININE SIDE IS GOOD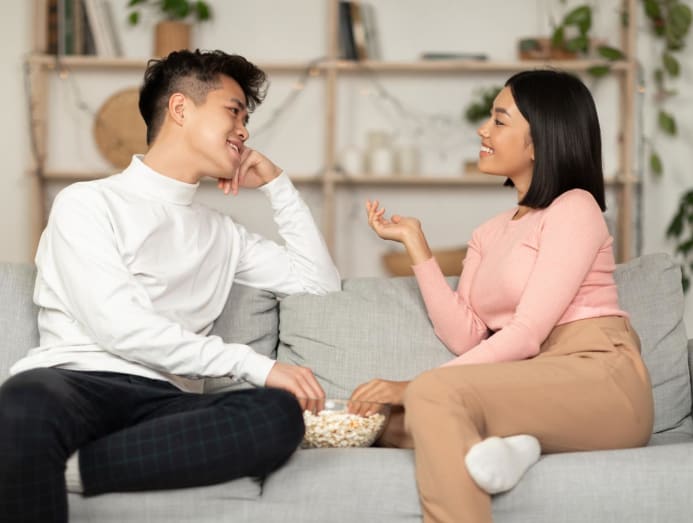 According to Lunch Actually's Violet Lim, it's good to show a more feminine side on a date, and this can be in the form of wearing light-coloured tones such as pink, baby blue and white.
She advised: "If your job requires you to wear a suit and pants to work, and you're going straight to your date from work, your goal should be to dress down the outfit so you don't look overly formal and business-like. Wearing an outfit in a single solid colour, such as an all-black suit, shirt and pants, would look intimidating. Try a light-coloured top or mix it up with light-coloured pants if you have to wear your work blazer. If you're comfortable with heels, pairing heels with a skirt will make you appear more feminine."
2. DRESS LIKE YOU'RE GOING ON A DATE, NOT THE BOARDROOM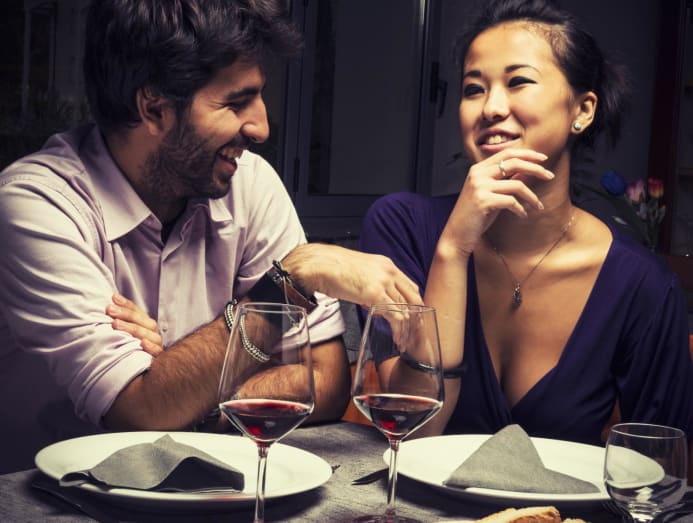 "Many of our clients go on dates after work, and make the common mistake of dressing like they're going to a business meeting," Lim said. "Subconsciously, your date might relate the date to a work appointment and find himself or herself unable to relax, especially if he or she has just come from work as well."
3. MAKE AN EFFORT, AND DON'T DRESS SLOPPILY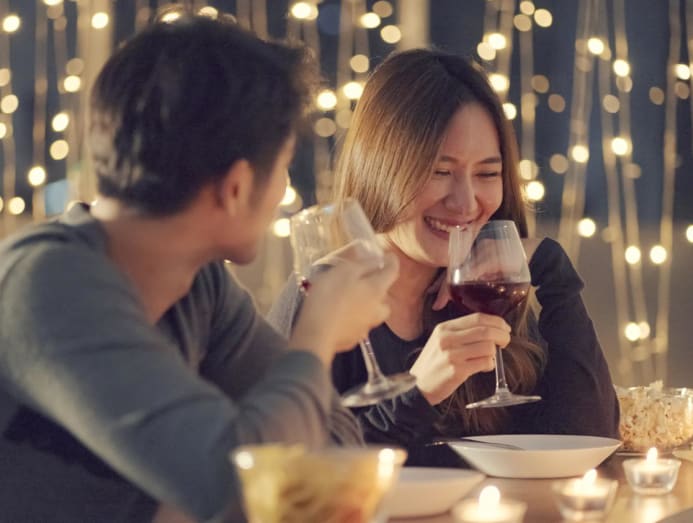 Nothing says you've made zero effort like looking unkempt in wrinkled clothes that don't smell fresh and look clean. According to Fleek's Tricia Fan, "for the guys, no flip-flops and football jerseys. The pandemic has caused people to get too used to wearing overly-casual clothing, since we are at home on Zoom calls a lot. We feel lazy about dressing up to head out. Many clients I met lately were horribly underdressed, and thought it was okay to wear slippers out on pretend dates with me."
4. IT'S OKAY TO SHOW SOME SKIN ON A FIRST DATE, BUT NOT TOO MUCH
"Yes, some skin can be shown on a first date, but it should be the right amount," said Fan. "I'd say leave some room for imagination, to land a second date."
Lim concurred, "I think a bit of skin is okay, depending on the date, occasion and venue. If you're going for a picnic on your first date, or maybe to the beach for a more relaxed and casual date, then it's appropriate to wear short dresses or sleeveless tops for ladies, for example. What we don't recommend is wearing something too provocative on a first date, because that is the first impression and what your date will remember about you."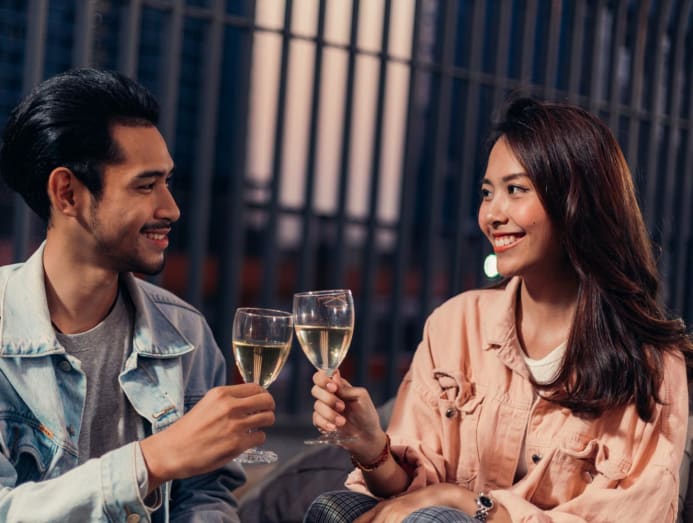 It should be obvious, but just in case, here's a reminder from Lim: "For gentlemen, it's important to comb your hair". As for facial hair, Lim said, "There's no actual rule, as long as it looks neat. Some men do look better with a bit of stubble, which is okay for a first date."

6. USE MAKEUP, BUT DON'T OVERDO IT
"For women, we advise some light makeup," said Lim. "At least use blush and lipstick so that you don't look pale or tired. Balance is key, as we don't want our single ladies to have makeup that's too heavy on a first date. A healthy and natural glow should be the look we're aiming for."
Fan agreed, saying, "Fresh light makeup is good, (but) don't overdo it."
7. WEAR COLOURS THAT REFLECT YOUR PERSONALITY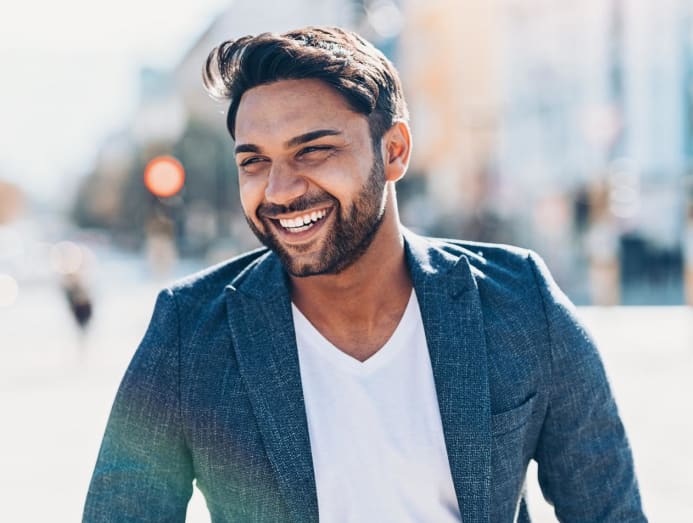 "Dressing up is about showing your best self and your personality," said Lim. "If you're the playful and cheerful type, and you would like to express that, then you can go for colours like pink, blue or lilac. If you want to show a more classic style, you may wear something with neutral colors like white or cream. The best part is that we're not one-dimensional – we can be classic yet fun and outgoing.  Have fun and don't be afraid to be more colourful with your outfits. There are also colours that would suit different skin tones – an image or style coach can help you identify the colours that work best for you."
Meanwhile, Fan shared, "For women, wearing colours such as red can signify passion and desire and give off that 'look at me' vibe, if that's what you like to portray. In general, wear colours that are pleasing to the eyes and avoid overly-loud prints, overly-bright neon hues or anything too sparkly."
8. YOU CAN USE SCENT TO YOUR ADVANTAGE ON A FIRST DATE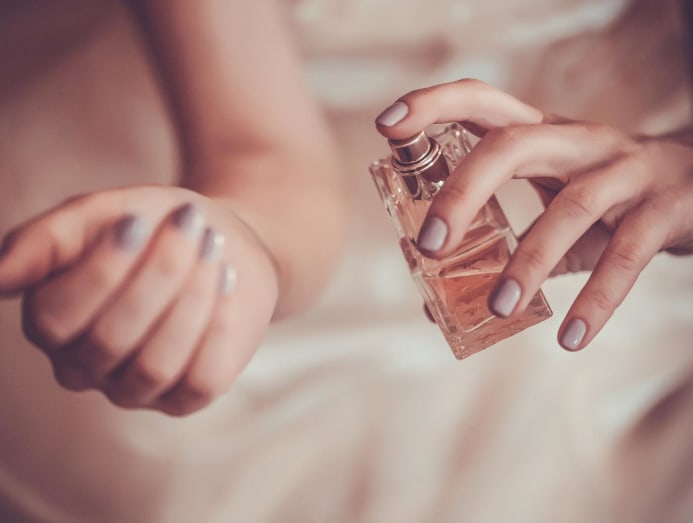 "Some people use perfume as a way to express themselves, through smell," said Lim. "Having a signature smell can make a person more memorable, like 'She always smells as sweet as she is' or 'He has a fresh scent, like he just got out of the shower'. Smell can create a positive impression. Just don't use too much perfume, it can create the opposite effect."
"Studies have shown that fragrances can arouse one's sexual instinct and increase desire," shared Fan. "Vanilla is known to be an aphrodisiac, and scents such as chocolate and bergamot as well. A note about perfume-wearing: It should depend on how long you've been out and where you apply the perfume. If you've been out in the heat and are a bit sweaty, reapply perfume only on your wrist, so the scent will not be mixed with your perspiration and body odour."
9. A SUBSEQUENT DATE IS A GOOD CHANCE TO SHOW A DIFFERENT SIDE OF YOU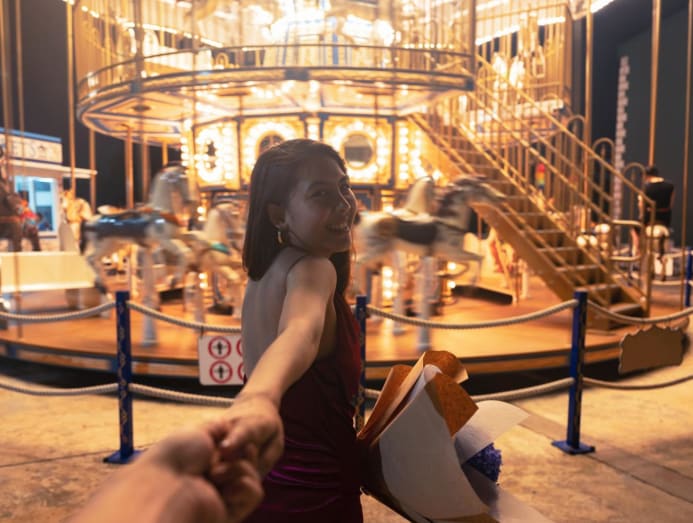 "There's no real difference between dressing for a second date and a first, so if the activity, place and the occasion are different, you might want to change your style accordingly," said Lim. "This is when you can show a different side of you and your personal style."

"It also depends what activities you will be doing on second and subsequent dates," concurred Fan. "If your second date includes a sporty activity like hiking, try waterproof makeup so that you can still have fun while looking good."

BONUS: FOR ONLINE DATES, YOU SHOULD STILL LOOK GOOD AND DRESS WELL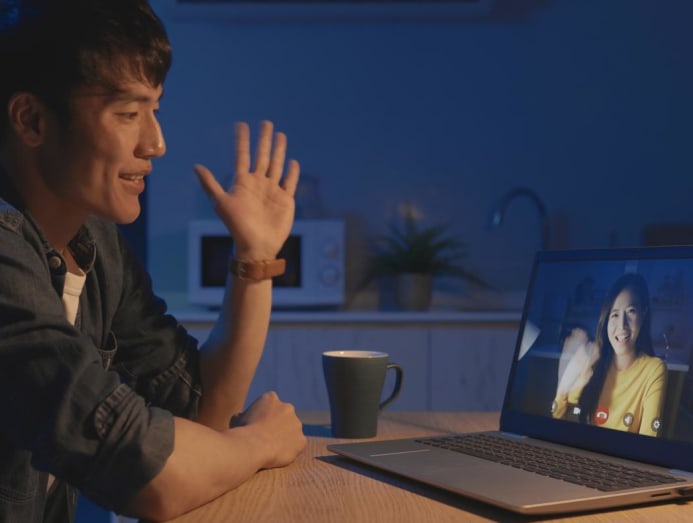 This one's for those who are still super cautious about meeting up in person, despite the rules relaxing. 
"For online dates, it's not just what you wear. The way you position your camera is important too," advised Fan. "In general, make sure there's bright and natural light on your face and the camera lens is positioned at eye level. I'd say avoid messy prints and stripes as they can be distracting."

Lim shared, "Because of the pandemic, using dating apps and virtual dates have become alternatives. As many of us have been staying home, singles actually have more time to invest in their personal development, whether it's to try new recipes, exercise more, learn new skills, or meet new people through virtual dates. It's a new and fun experience, and virtual dates have their perks. We don't have to commute or spend time traveling, and it's a good way to find out if someone is sincere before meeting them in real life, and also to sift out scammers. If you like what you see or hear on a virtual date, meet for a face-to-face date, because that's when you will really know if you are compatible and have chemistry."

"In terms of dressing up, Zoom has make-up filters and virtual backgrounds, but we still advise our clients to put on some simple make-up and put in the effort to dress up in date-friendly outfits, because your clothes can still make an impression. Lastly, wear a smile and put on a positive mindset for every date."