Rebecca Lim's hairstylist on how to get the best haircut of your life
Celebrity hairdresser Dexter Ng shares his top hacks on how you can get the most flattering snip at the salon. First step: Stop tossing a celebrity photo at your hairstylist as a reference. 
If there is one thing just about everyone does right before getting a haircut, it would probably be to refer to a celebrity photograph. But if you are the sort who expects your stylist to give you a look that is exactly like what is pictured in your reference photograph, that is probably the worst thing you can do.
Here's a reality check: Your hairstylist is not a magician and will not be able to transform you into a celeb doppelganger, no matter how skilled he or she might be.
"There are always elements to tweak in the hairstyle to suit the individual," said celebrity stylist Dexter Ng, whose Rolodex of star clients includes actress Rebecca Lim, singer Stefanie Sun and actress-model Sheila Sim.
"Even if you have a similar face shape to your favourite celebrity, you may not have the same hair texture or amount of hair. You also probably may not have a professional to style your hair as frequently as a celebrity."
Still, there are ways to hedge your bets so you will not end up hating the final result, when you inevitably compare how you look with your celebrity photo. The first is to adjust your expectations.
Now that that's out of the way, to help you achieve a flattering chop – even with a stylist you are going to for the first time – Ng shares his tips and tricks from his expert point of view so you know exactly what to do the next time you are at the salon.
DON'T THROW OUT THE CELEBRITY PHOTO JUST YET
It is still a useful reference for the client to communicate their preferences at a glance, said Ng. "A picture helps give us a better idea of the kind of hairstyle the customer likes, especially if it is a first-time customer. Some people also do lots of research into looking for reference images and that offers insight into their personalities as well, which can be conveyed via their haircut."
In fact, Ng himself does sometimes send his regular clients pictures of interesting looks that he thinks will look good on them. "It gives them something to look forward to when they come to the salon, rather than just returning for the usual haircut," he said.
EXPECT THE FINAL 'DO' TO LOOK DIFFERENT FROM YOUR REFERENCE PHOTO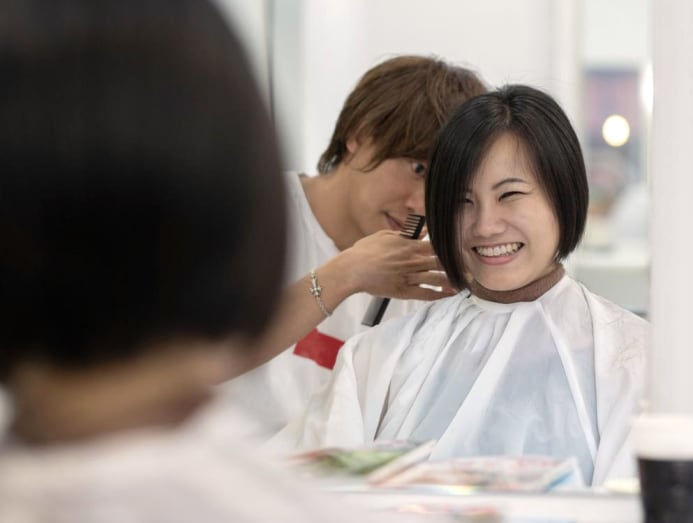 You want your cut to look good on you right? So, even if you bear a passing resemblance to your favourite celeb, there are still subtle differences in your features and hair that a good stylist will know how to adapt.
"Find a stylist you trust enough that when you show them a picture, the stylist will walk you through the pros and cons of a certain cut and be able to modify it to suit you best," said Ng.
BE OPEN ABOUT YOUR GROOMING ROUTINE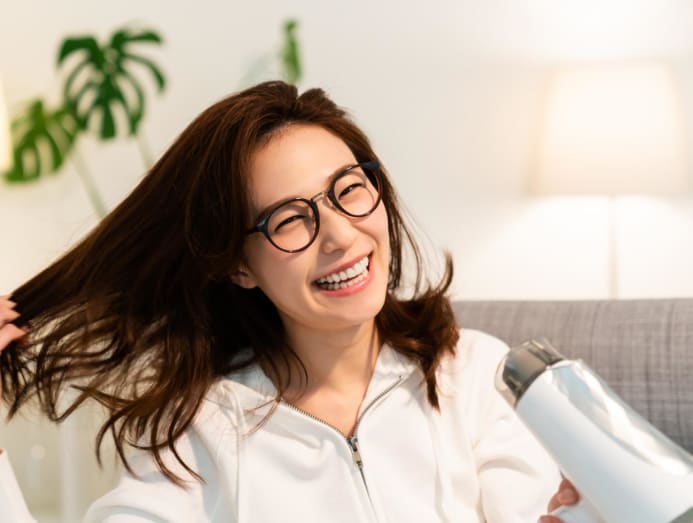 When your hairstylist asks you about how frequently you wash your hair or the kind of styling products and tools you use, this is not just to make idle small talk. The answers you give will offer useful clues so that you can get a customised cut.
"I ask about their hair routine such as whether or not they wash their hair in the morning or at night and if they own a hairdryer – some people do not have one at home. This gives me a better idea of their lifestyle so that I can give them a cut they can maintain," said Ng.
For example, someone who is familiar with using different styling tools and products would probably enjoy a trendy cut that requires some grooming to look its best. On the other hand, a low maintenance gym goer might find a cut that can be easily air-dried more efficient for their lifestyle.
DON'T FEEL SHY TO EXPLAIN WHY YOU WANT A DRAMATIC CHANGE
If you walk into the salon declaring that you want a big chop or a very dramatic hair colour, do not be surprised if your stylist politely enquires about the reason for this decision. Why? This is your hairstylist's way of protecting you from doing something you might come to regret, said Ng, who has been in the industry for more than two decades.
This is especially so for women who decide they need a drastic makeover following a tough break-up. "Eleven out of ten times, they will regret doing it," he observed. In such cases, he tries to offer an alternative style instead that can be more easily reversible.
"I might advise them to trim their bangs as this can look dramatic but a fringe can grow out more easily compared to long hair which can take years to grow."
CARE FOR YOUR HAIR IN BETWEEN SALON VISITS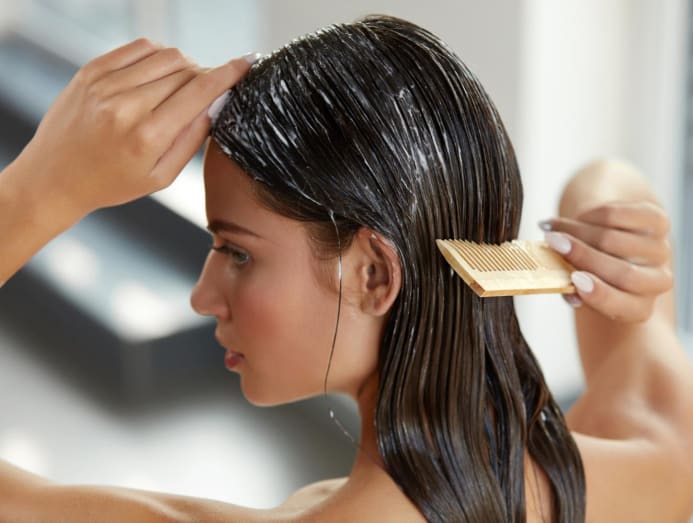 If you want your freshly shorn mane to look good, you have to be willing to put in the time to maintain your tresses, just like how you take time for skincare. Talk to your stylist to get recommendations for the right type of shampoo, conditioner and other treatment and styling products for your hair type. Said Ng: "Haircare contributes to achieving better hair texture and condition, which will improve the overall look of your hair."
According to Ng, these are the five most flattering haircuts ever that work on just about anyone.
1. THE BOB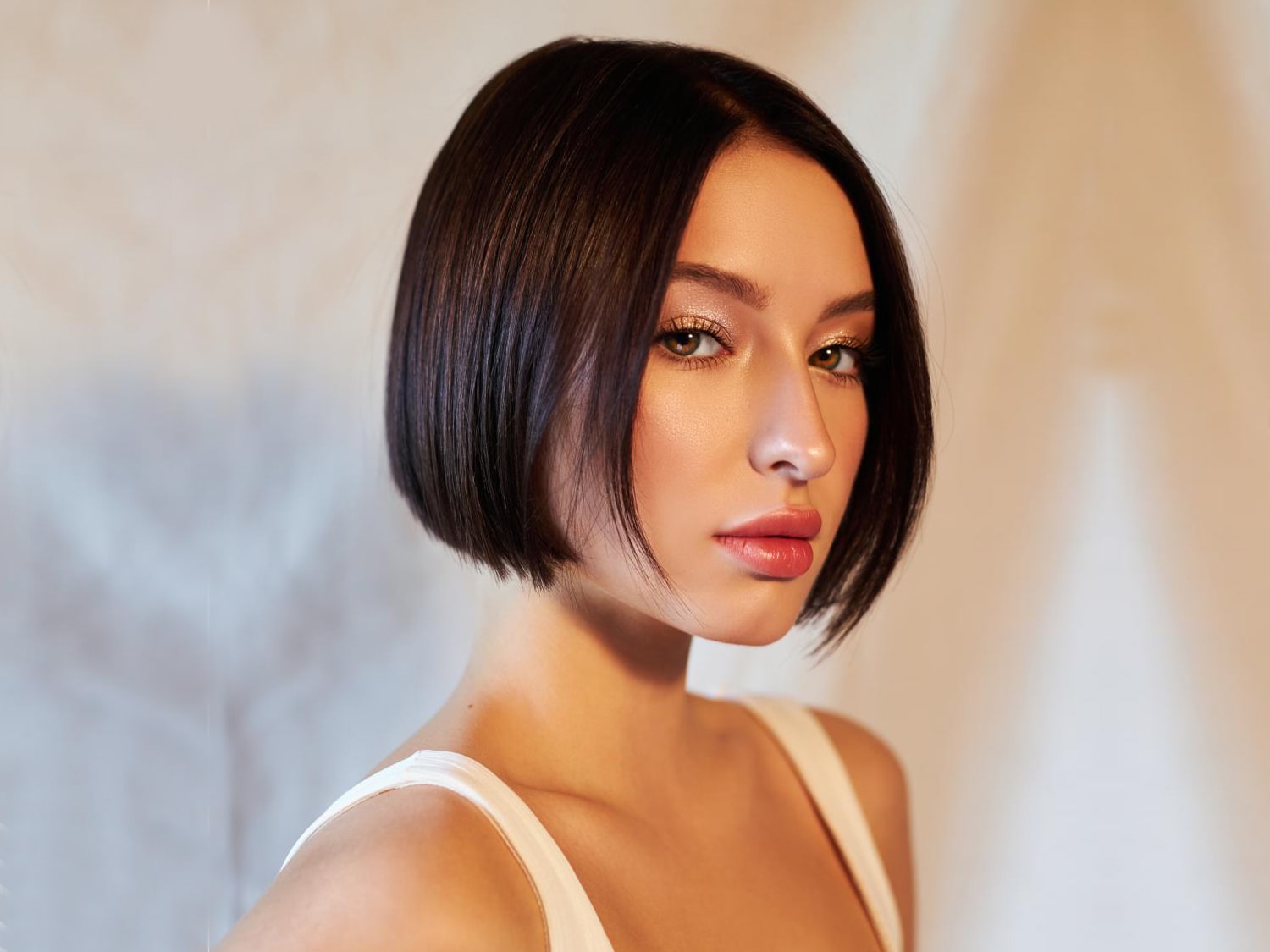 There's just something about a blunt bob ending sharply right at your jawline that works wonders at defining your features. The length of the bob is key for sculpting your face – regardless of face shape – so leave yourself in the hands of a trusted stylist.
2. THE LOB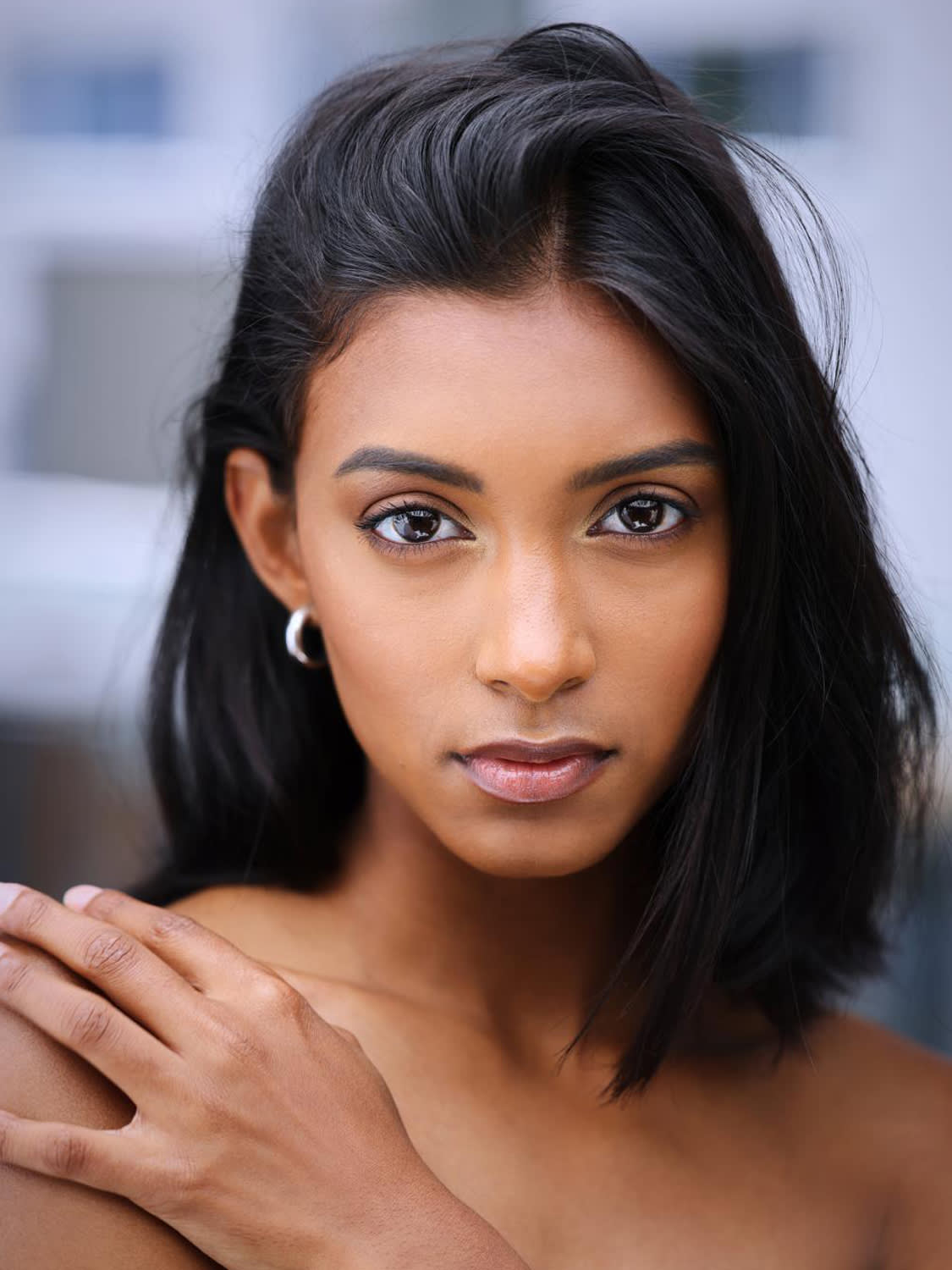 For a cut that is ideal for the awkward growing out stage when you are trying to get back to long hair, try the lob – or long bob – as a transition cut. While many think a lob needs to be smooth and sleek, your stylist can modify it to a softer and more relaxed look if you prefer something more low maintenance or have naturally wavy locks.
3. BANGS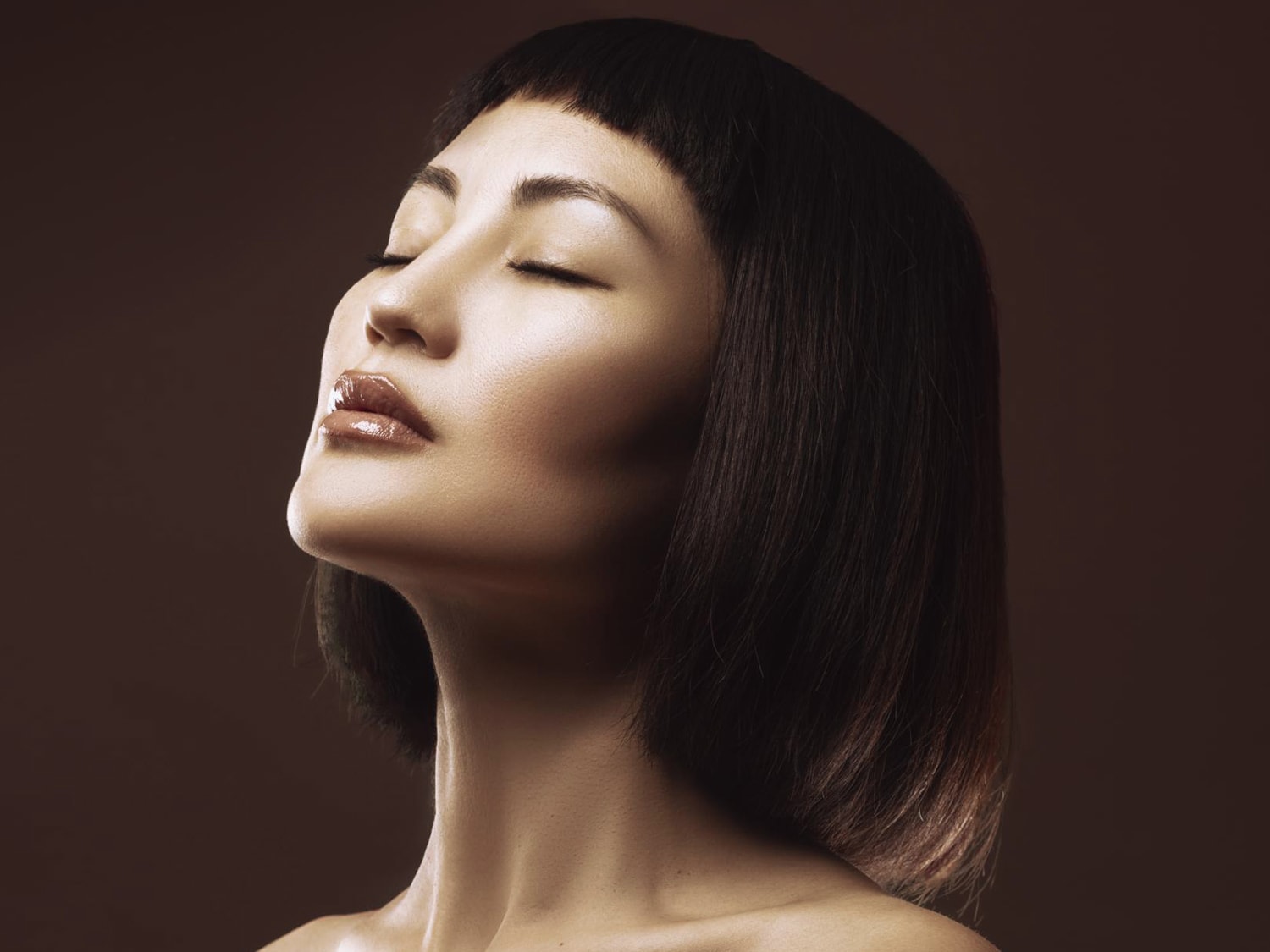 These face framers are such an effective way to change up your look in a jiffy. While heavy, blunt bangs often make the most impact by drawing attention to your peepers, side swept or a wispy fringe are also extremely flattering for many face shapes.
4. BOUNCY LONG LAYERS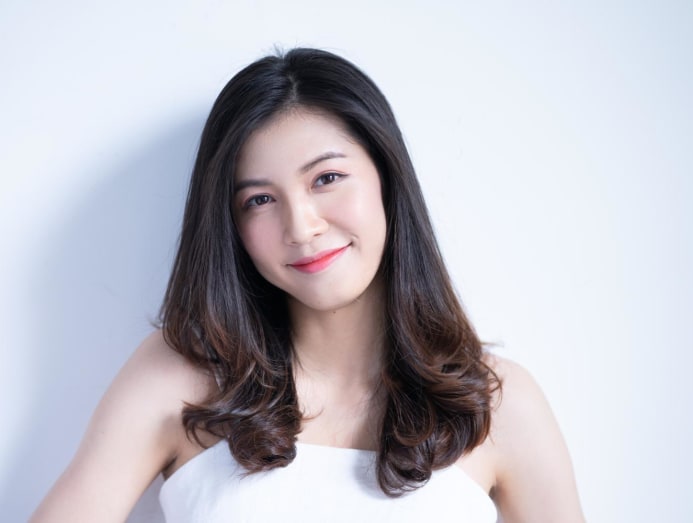 For that "rich girl" look, ask your stylist for long layers with big curls at the ends a la Kate Middleton. Don't forget to treat your tresses to a deep conditioner frequently as split ends and frizzy strands will spoil the look of this cut.
5. THE RACHEL
There is a reason why the effortless layered cut that ends just after the shoulders as popularised by actress Jennifer Aniston in Friends remains a classic and that is because it looks so good on just about anyone. Your trusted stylist will be able to adjust the layers so that they frame your face in just the right way.