Is it possible to wash 'dry clean only' clothes at home? Yes – here's how
Yes, you don't have to send all of them to the dry-cleaner. Here's how to identify the pieces you can tackle by yourself and what to do to ensure that you won't destroy them.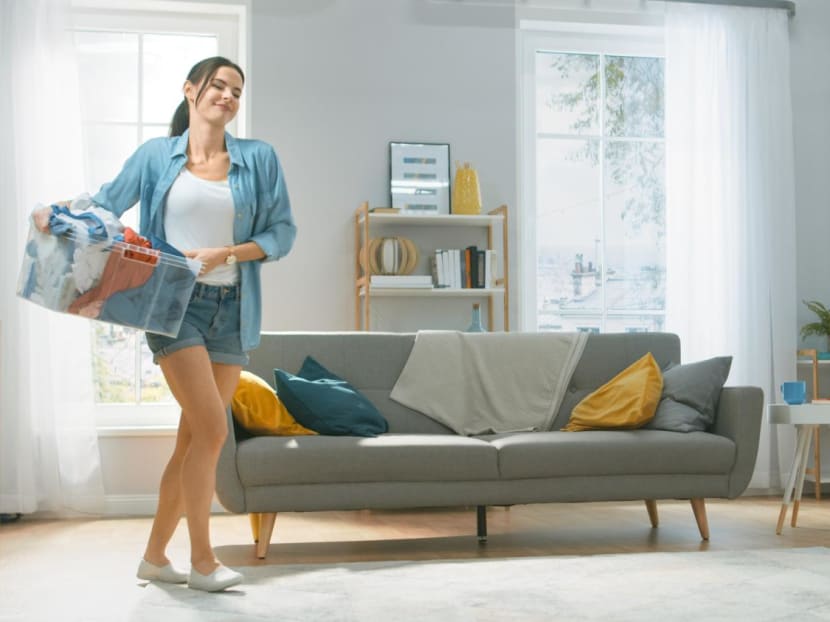 Hands up, if you've ever thought about buying that gorgeous silk top or dress, only to put it back on the rack after checking its care label.
"Dry clean only" are three words no one honestly likes to see on any garment, unless it's a formal-occasion or expensive designer piece that you'd willingly spend effort and money on maintaining.
But, hang on – what if we tell you that not all clothes marked "dry clean only" actually need to be dry-cleaned? Manager and second-generation owner of Presto Drycleaners, Chan Weitian, confirmed this, saying that clothing manufacturers often put on washing instructions with little understanding of how to care for the item.
He pointed out that whether a garment needs to be dry-cleaned depends on its fabric and design, and the instructions on the care label may not always be accurately matched to it.
Read on to learn more about identifying those that require professional cleaning and those you can safely launder yourself.
HOW IS PROFESSIONAL DRY-CLEANING ACTUALLY DONE?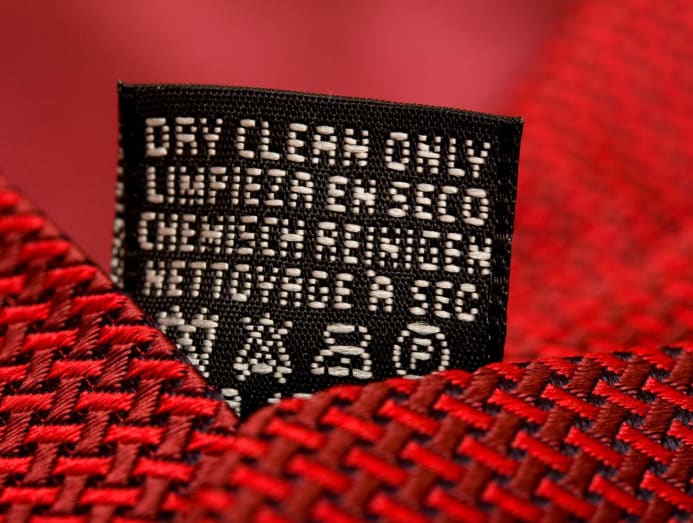 It's not actually dry, as what many people mistakenly think.
According to Chan, dry-cleaning does not mean vacuuming or cleaning the clothes in a dryer. It is a fully immersive cleaning process using a liquid solvent that doesn't contain water.
"However, clothes are placed into a dry-cleaning machine dry, are cleaned with the solvent and then removed in a dry state from the machine as well – which explains why the process has come to be known as 'dry-cleaning'," he said.
CAN I WASH "DRY CLEAN ONLY" CLOTHES AT HOME?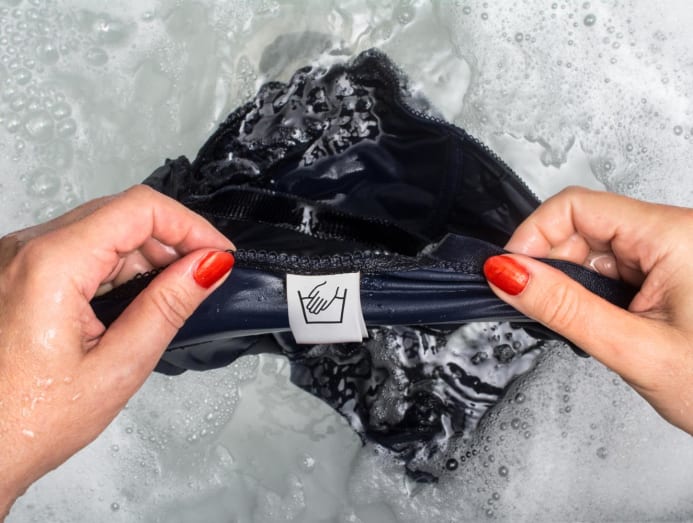 Yes, you can – for some of them. Even so, we mean a gentle hand-wash with detergent made for delicates – throwing such garments into the washing machine is not recommended, even if you put it on the gentle cycle.
If there's a stain on the garment, spot-treat it by rubbing some detergent on the area and leaving it on for about five minutes. Use stain-removing pens or treatments with caution, as not all of them may be suitable for use on your garment – read the instructions carefully before applying them.
Then, soak the item in water with some detergent for about 15 minutes. Following that, lightly scrub the item to wash it – try not to agitate it too roughly to avoid damaging the fabric. Rinse it free of detergent with water and hold it up to allow most of the water to drip away.
Chan said that hand-washing should be done with cold water, and that it is important to remember not to wring the fabric hard in order to dry it. Instead, lay such garments flat to dry, shaded from direct sun. You can lay them on a towel on top of a laundry rack or buy a mesh basket that allows you to flat-dry garments.
WHAT DO WE SEND TO THE DRY-CLEANER THEN?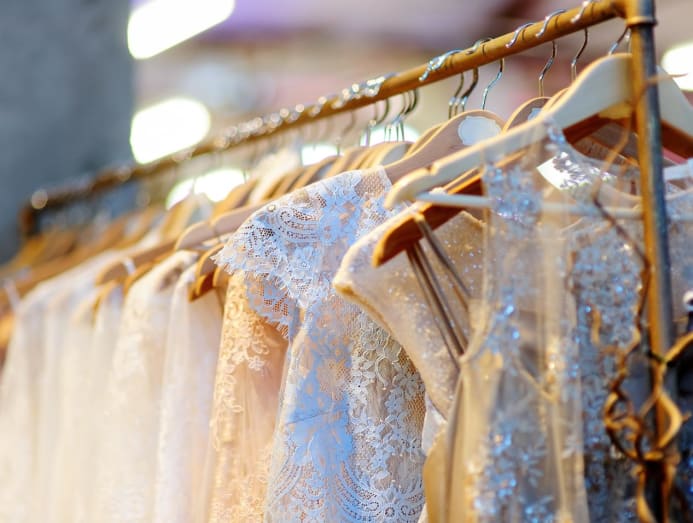 "I would say go to a professional dry-cleaner whenever you feel that your own cleaning may not be appropriate or you might risk just damaging your favourite or expensive garment. If your item is worth hundreds or thousands of dollars, taking them to the professionals would take the load off your shoulders," advised Chan.
He also recommended that silk and wool items be handled by professionals, as this will help to retain their texture and colour.
If you'd like to try hand-washing some of your silk and wool items, spot-test an area of the garment with water to see if the colour runs before you go all in. Do also note that shrinkage may sometimes occur following hand-washing. There's no guarantee that no damage will occur, naturally, so ensure that you're comfortable with taking a risk before attempting it.
Sometimes, certain garments are designed in a way (such as with complicated details and accents) that makes them difficult to hand-wash. At the same time, there are also certain garment accents (such as sequins and plastic parts) that render the clothing unsuitable for professional dry-cleaning – it's best to check with your dry-cleaner in cases like these.
Finally, major stains on garments should always be handled by the professionals, as there's little chance you'll be able to tackle them at home.
CAN I "CLEAN" MY CLOTHES BY STEAMING THEM?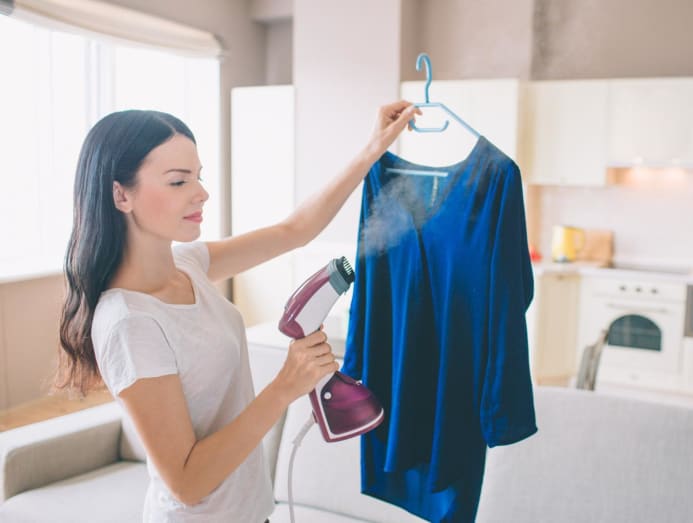 The steam from the clothes steamer is hot, which makes many believe that giving "dry clean only" clothes a once-over with it is equivalent to a wash, since high heat can kill germs and the vapour instantly straightens out the fabric.
However, Chan said that it is not the same, as steaming the garment does not remove stains such as oil or dirt within the fabric, nor does it clean it. 
"If your items are not heavily stained or are only worn for a short period of time in an air-conditioned environment, steaming or 'Febreez-ing' the item may refresh the garments, but it definitely does not replace a proper wash," he added. 
WHAT ABOUT DIY DRY-CLEANING KITS – DO THEY WORK?
There are many such kits readily available now, which make dry-cleaning at home a snap – that is, if they actually work.
Most of these kits are essentially a stain- and odour-removing treatment, which means they usually come with a stain-removing spot treatment, together with heat-activated scented sheets that will leave your clothes smelling fresh again and relatively unwrinkled after a cycle in your dryer.
Do they actually clean your clothes? While they may be great for a quick last-minute refresh – everyone runs into such a need now and then – they don't clean garments as thoroughly as a professional can.