Celebrity beauty files: Actress Jeanette Aw reveals what she packs inside her travel kit
"I pack my entire skincare kit when I travel, everything that I use at home goes with me." Which comes in handy when she's busy travelling to Japan to build up her bakery brand Once Upon A Time.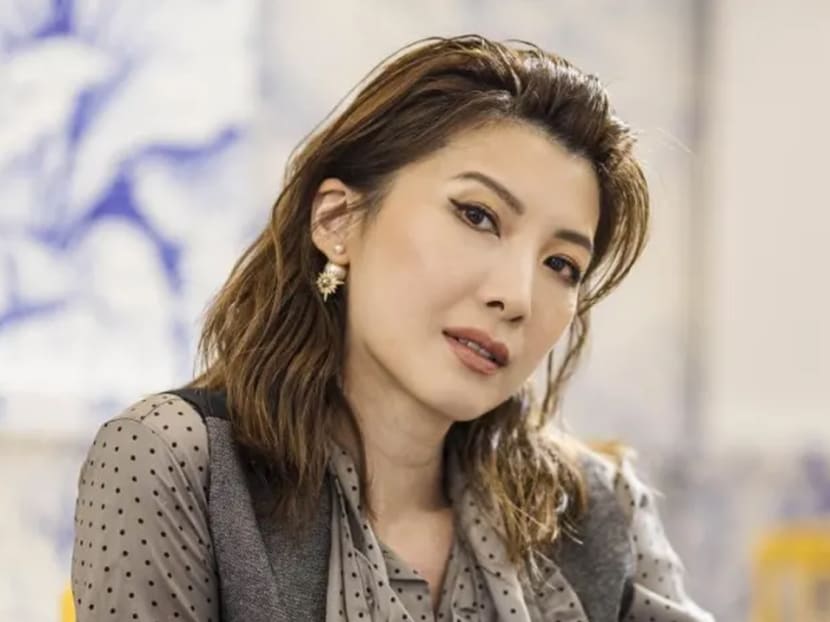 With actress Jeanette Aw, what you see is literally what you get. Her almost Zen-like vibe is a reflection of the calm that resides within her. Not one to get all dramatic (unless it's for the cameras), the 43-year-old often silently lets her body of work speak for itself.
Once in a while, though, she throws some surprises our way. In a throwback post on Instagram, in which Aw shared a short clip of her recent visit to Japan, she wrote: "I'm working on bringing my brand Once Upon A Time into Japan." The eternally youthful star cited that the business opportunity for her bakery was the main purpose for her visit to the Land of the Rising Sun.
When pressed for details, Aw divulged that the opportunity was a stroke of serendipity. She has two Japanese business partners with whom she's been friends for a while. "We didn't intentionally plan for this to happen. It was just a conversation we had one day about starting something in Japan and before we knew it, we started working on it."
While the trio has no concrete plans just yet, Aw is certain that the Japanese outpost will offer an entirely different concept. "There will be no overlaps in the menu. We're still in the initial stages. My R&D team and I are still refining recipes," Aw told CNA Lifestyle.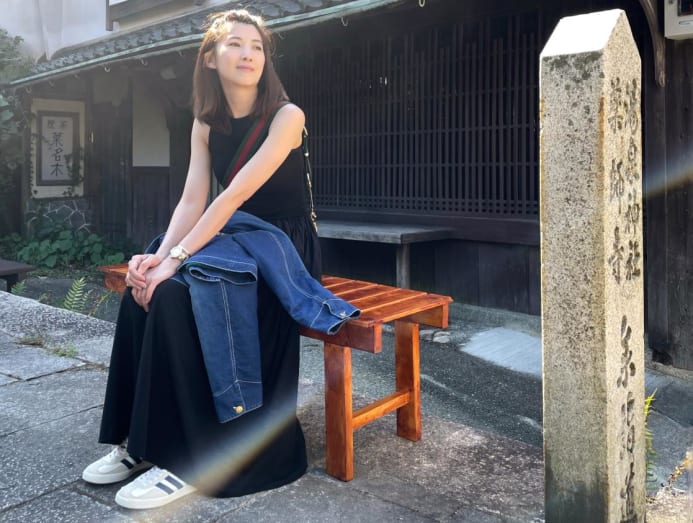 With no launch date in sight, the star is in no hurry to get the brand off the ground in Japan. "We're not in a rush to start it immediately. We'll launch when we feel everything is ready and good to go. Everything in its own time."
What is in motion though is the merchandising side of things. "We're working with a top designer in Japan for our packaging and marketing materials."
With plenty of loose ends to tie up, it sure sounds like Aw will be dividing her time between Singapore and Japan. And you know what they say frequent travel can do to your skin? Ragged skin, flare ups, sallow complexion and all. Yet Aw seem to have magically dodged them all. CNA Lifestyle caught up with the star to find out what hocus pocus resides in her travel kit.
TRAVEL IS A BIG PART OF YOUR WORK. SO WHAT IS IN YOUR TRAVEL KIT?
My cleansing kit is essential. I also pack my entire skincare kit when I travel; everything that I use at home goes with me. For a little extra, I also bring along face masks. Makeup is pretty basic for me: Tinted sunscreen, concealer, eyeliner, mascara, brows, lip colour or just lip gloss. 
IN THE GRAND SCHEME OF THINGS, IS SKINCARE A PRIORITY FOR YOU?
I think skincare is a long-term thing. Despite my schedule, I have always taken care of my skin so it's kind of a routine for me. I'm very thorough with cleansing. I love cleansing oils, it's gentle on the face and it removes every trace of makeup. Then I use a gentle face wash after. I think double cleansing has kept my skin in pretty good condition.
WHAT ARE YOUR SKINCARE MUST-HAVES?
After double cleansing, I always follow up with serum, moisturiser, facial oil and sunblock.
WHAT IS THE ONE SKINCARE YOU BUY ON REPEAT?
Lip balm. I don't like the feeling of dry cracked lips. I always apply lip balm before I sleep too. I have lip balm in my bag, in my car, in my shop, so I don't have to worry that I don't have it with me. 
HOW BIG ARE YOU ON MAKEUP?
All these years filming, I have never used foundation. It's really just a little concealer and loose powder. So I guess my skin has been able to 'breathe' all these years.
I do love my eye makeup, like eye liner and mascara.
Though I never really liked makeup when I was young. My first experience with makeup was when I was in primary school and we had a musical staging. Parents volunteered to do the makeup for the children. And when a parent tried to put on eyeliner for me, I was sooo scared, wondering why she wanted to put a pencil into my eye. 
WHAT'S THE SIGNATURE JEANETTE AW LOOK?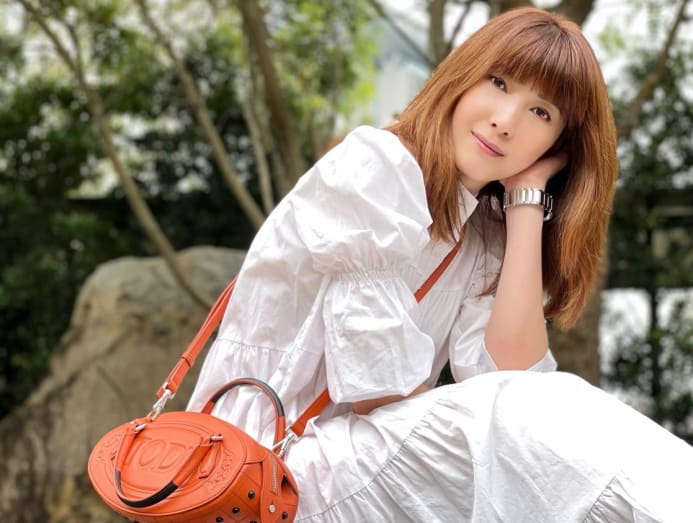 Natural. Minimal base, concealer, loose powder, eyeliner, mascara and filling in the brows. I don't really apply blusher but that sometimes changes, depending on my mood. I love nude shades for the lips as my natural lip colour is reddish so I like to play it down. I love some lip gloss as well. I can get my makeup done in 5 or 10 minutes. 
WHAT MAKEUP CAN'T YOU LIVE WITHOUT?
Eyeliner. Because I love it. 
AND WHAT IS YOUR GUILTY BEAUTY INDULGENCE?
Lash lift and eyebrow embroidery. They enable me to look like I have makeup on without wearing any. It also helps the makeup process so much faster. Haha.
ARE YOU BIG ON MASSAGES AND FACIALS?
Believe it or not, I don't indulge in facials. I think I've only gone for fewer than 10 facials all these years. But massages, yes! I love deep strong massages to relax those muscles.
WHEN YOU TRAVEL, DO YOU SEEK OUT THE BEST MASSAGES?
I don't see a need to. I try to get all these done before I leave. I get them done in Singapore.
HOW MUCH ATTENTION DO YOU PAY TO YOUR TRESSES?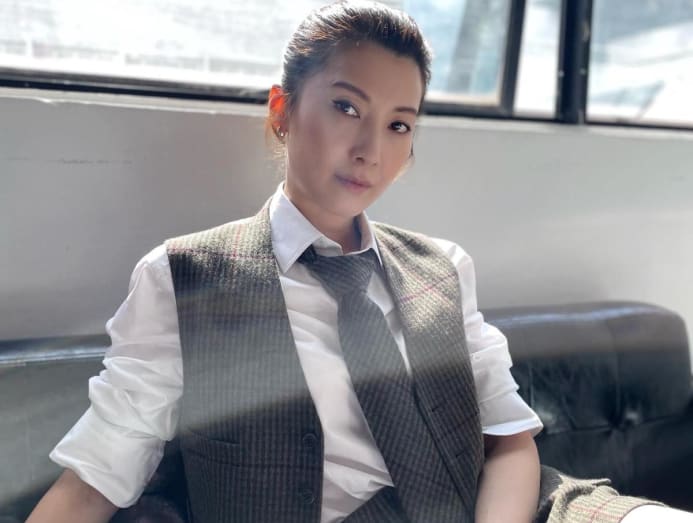 I try my best to care for my hair. When my schedule allows it, I'll go get hair treatments done. My hair tends to be dry because of all the colouring and styling I have to go through for shoots and events so I make it a point to apply hair serums or oils on a daily basis.
Also, I make sure I wash my hair every day because I don't like the feeling of going to bed with unclean hair. 
DO YOU TAKE RISKS WITH HAIRSTYLES?
I like different looks. I've always believed that as an actor, you need to be versatile in that sense to take on different roles. Right now, I still like to play with different colours and cuts. Even as I'm growing out my hair now, I still like to have my hair styled differently when I go for events.