Joanne Peh on Last Madame cheongsams, getting back into acting and reno nightmares
Even though the actress didn't do any acting in 2021, it turned out to be an eventful year for her. Peh shares her thoughts on winning yet another award, putting an end to those renovation woes and what she's looking forward to in 2022.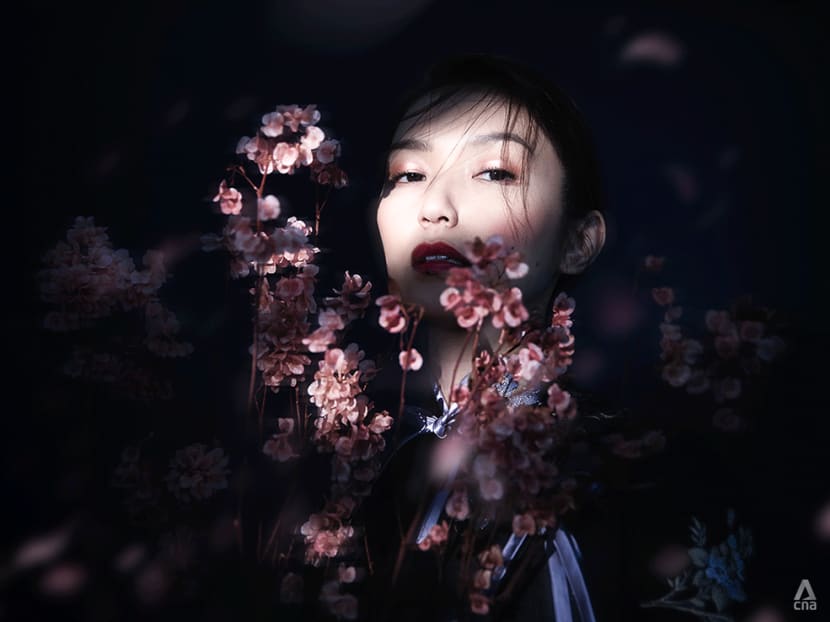 The year has barely begun, and Joanne Peh is already hard at work – flexing her modelling chops for our camera, while dressed in stunning cheongsams from an array of designer labels.
Clearly, the actress is in her element, having worn so many variations of the traditional Chinese garment as brothel mamasan Fung Lan in local drama Last Madame, which first aired on Toggle (now meWATCH) in 2019.
The series marked two firsts for Peh – it featured her most daring (and first bare-all) bed scene to date, and scored the actress her first Asian Television Awards win for Best Leading Female Performance (Digital) in 2020.
It also left many viewers with a deep impression of the period costumes she wore as the lead character in the show, which explains why it was naturally apt to put her in a stylish selection of modern cheongsams for this CNA Lifestyle shoot.
ON THE COSTUMES SHE WORE IN LAST MADAME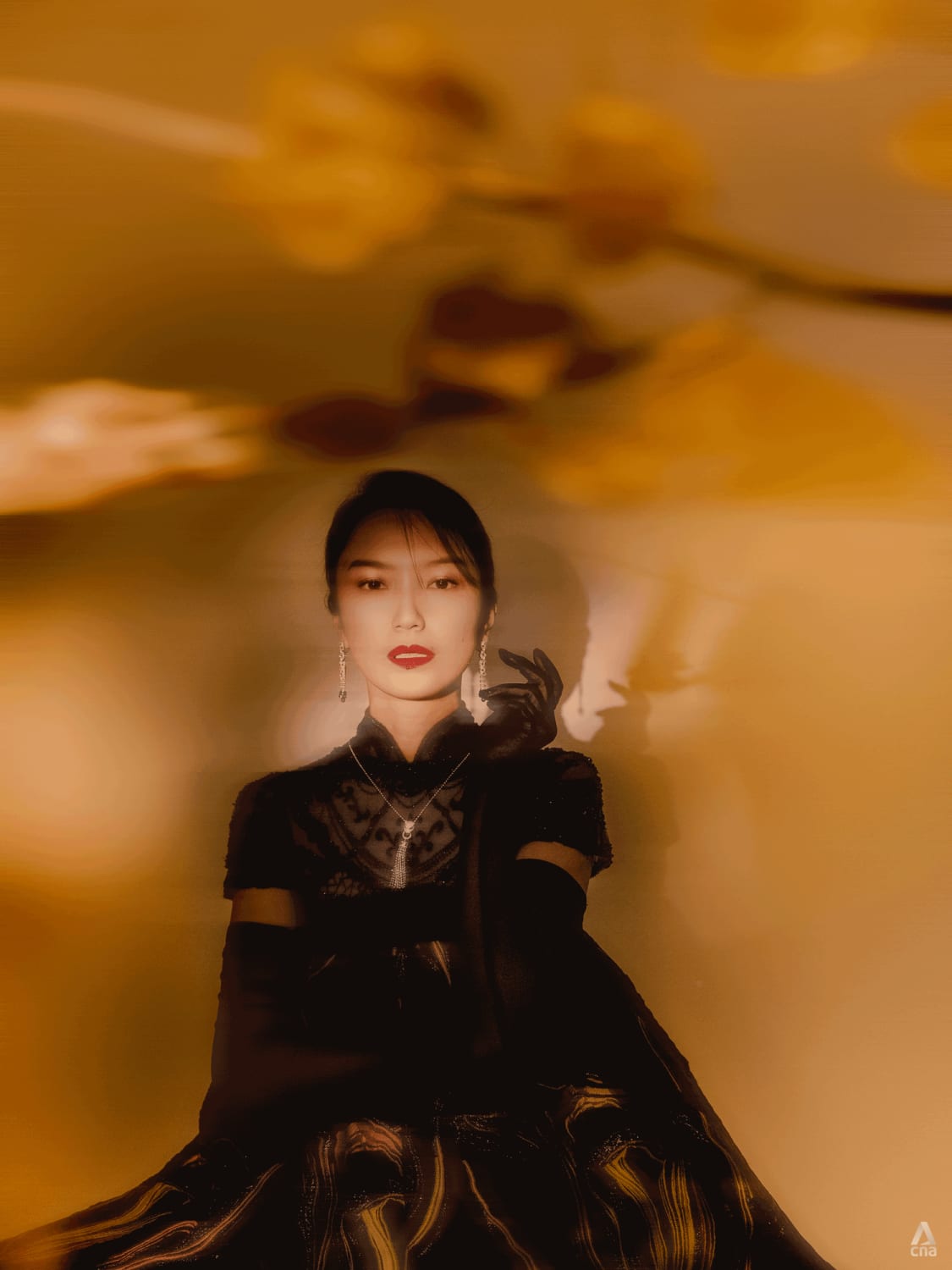 Fashion has always been an integral part of drama, no matter on stage or a film set, and plays an ever more critical role in period productions. It's not solely about accurately portraying a certain time of the past either – the right costumes help actors get into character and also communicate subtle nuances of each and every different role.
Peh agreed: "On Last Madame, it wasn't just the outfits – the hair was also something we spent a lot of time on to get right. We pored through references and tried them out, but while they may be right for that era, they didn't feel right for Fung Lan."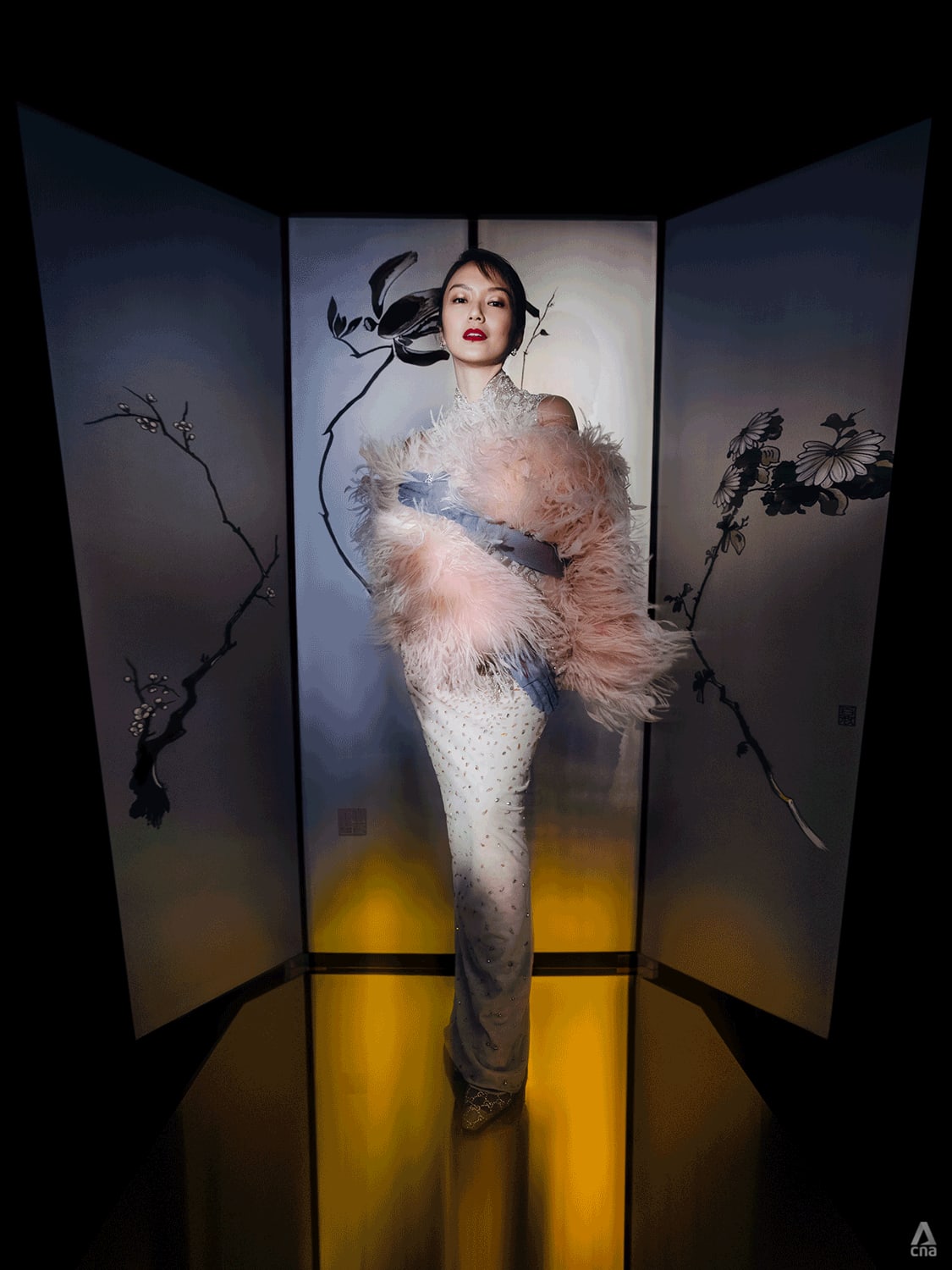 "Everything, from the hair, to the makeup and costumes, was crucial in helping me 'feel' the character. Fung Lan was powerful, but she's also a woman trapped in a period where she needed to use her feminine charm to navigate society. This meant she had to be sexy and desirable but, at the same time, vulnerable when it came to love. All the (final) costumes were beautiful and perfect for her, right down to the fur stoles," she explained.
If it is made to size and the proportion is right, then half the battle is won. The other half is having confidence.
While the svelte actress loved wearing them all on set and looked great in them, they aren't clothes that she'd "wear as Joanne Peh", even though the traditional garment does make her feel poised and feminine. On that note, she also pointed out how wearing one, interestingly, helped her maintain a good posture.
"I wore some really high-collared ones in A Song To Remember (a 2011 Mediacorp Channel 8 drama she starred in) and that gave me a stiff neck, because I couldn't slouch or move my head around much," she shared.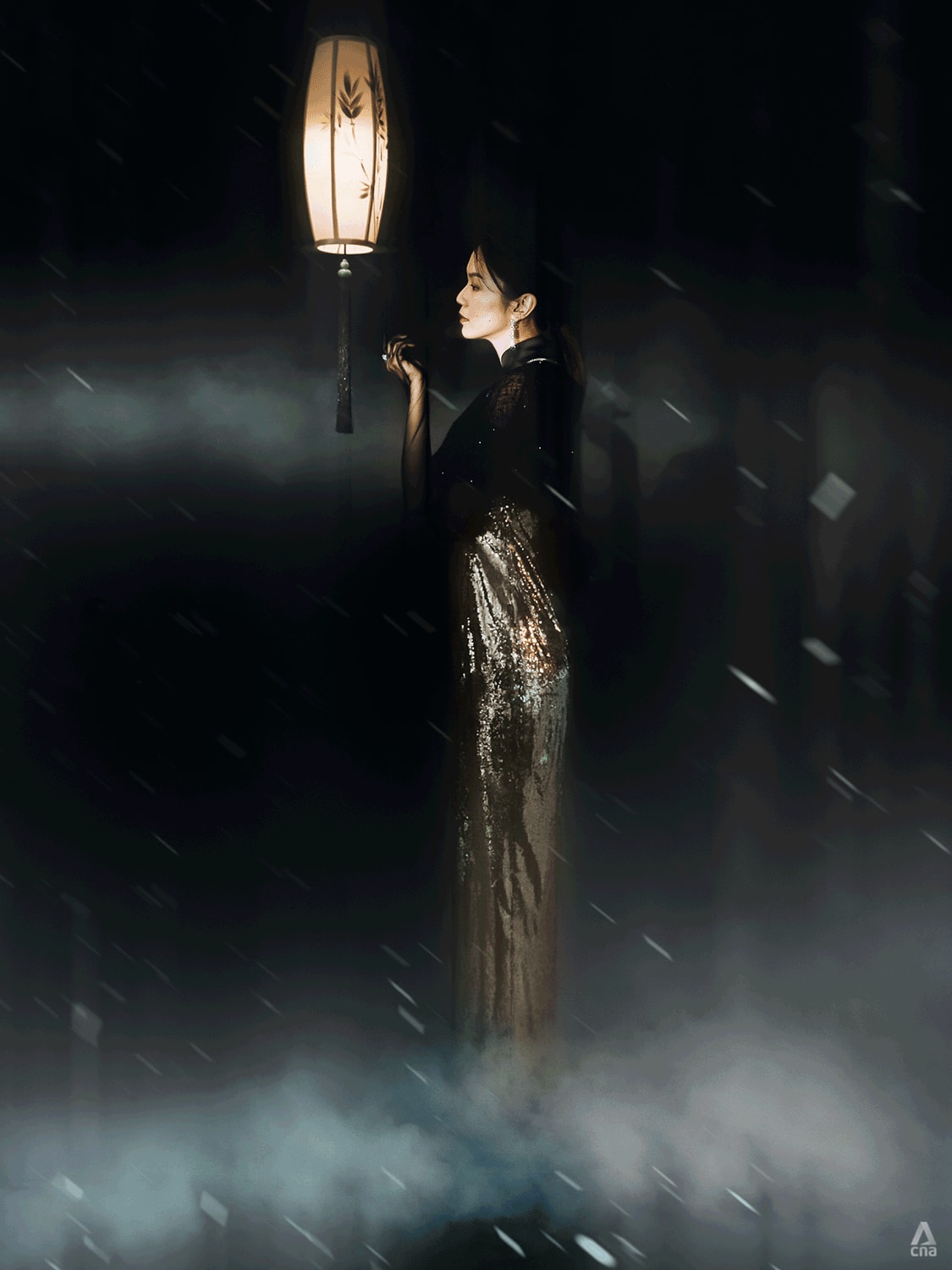 Despite not really having worn a cheongsam outside of filming, she certainly is still in a good position to offer some tips on how to pull one off stylishly. For those who are thinking of adding one to their wardrobe, she recommended getting it tailored. While most people would think that a super-slim figure is required to carry off the fitted garment, she doesn't completely agree.
"If it is made to size and the proportion is right, then half the battle is won. The other half is having confidence. It really isn't about our shape or size! Off-the-rack clothes fit the mannequin but may not be suitable for us because all our bodies are different," she said.
SWEEPING UP CONSECUTIVE ACCOLADES
After garnering the ATA win for her performance for Last Madame, Peh went on to receive the same award in December last year for Mediacorp drama Mind Jumper, in which she plays an accountant who's diagnosed with a brain tumour and acquires mind-reading abilities after going through radiotherapy.
Two consecutive wins in the same category – it's not an achievement most other actors can claim to have under their belt. "It's a huge honour and I'm very flattered. Both wins were for roles that I found strong connections with and to be given the honours is icing on the cake. I'm also thankful to Ochre Pictures for entrusting me with these challenging roles, forcing me to step out of my comfort zone and push my craft to another level," she acknowledged.
To prep for the role of Kai Le in Mind Jumper, she had sometimes practised getting into the character off-camera, "feeding" her mind with stimulations she thought were appropriate for it. "I play a high-functioning individual, so I'd imagine (what kind of triggers my character would be sensitive to) in my daily commute and interactions with people (off-camera), and the stimming behaviours that would be most comfortable and natural for her. I practised until they became second nature, so that it happened naturally on camera," she divulged.
ADDRESSING THOSE RENOVATION TROUBLES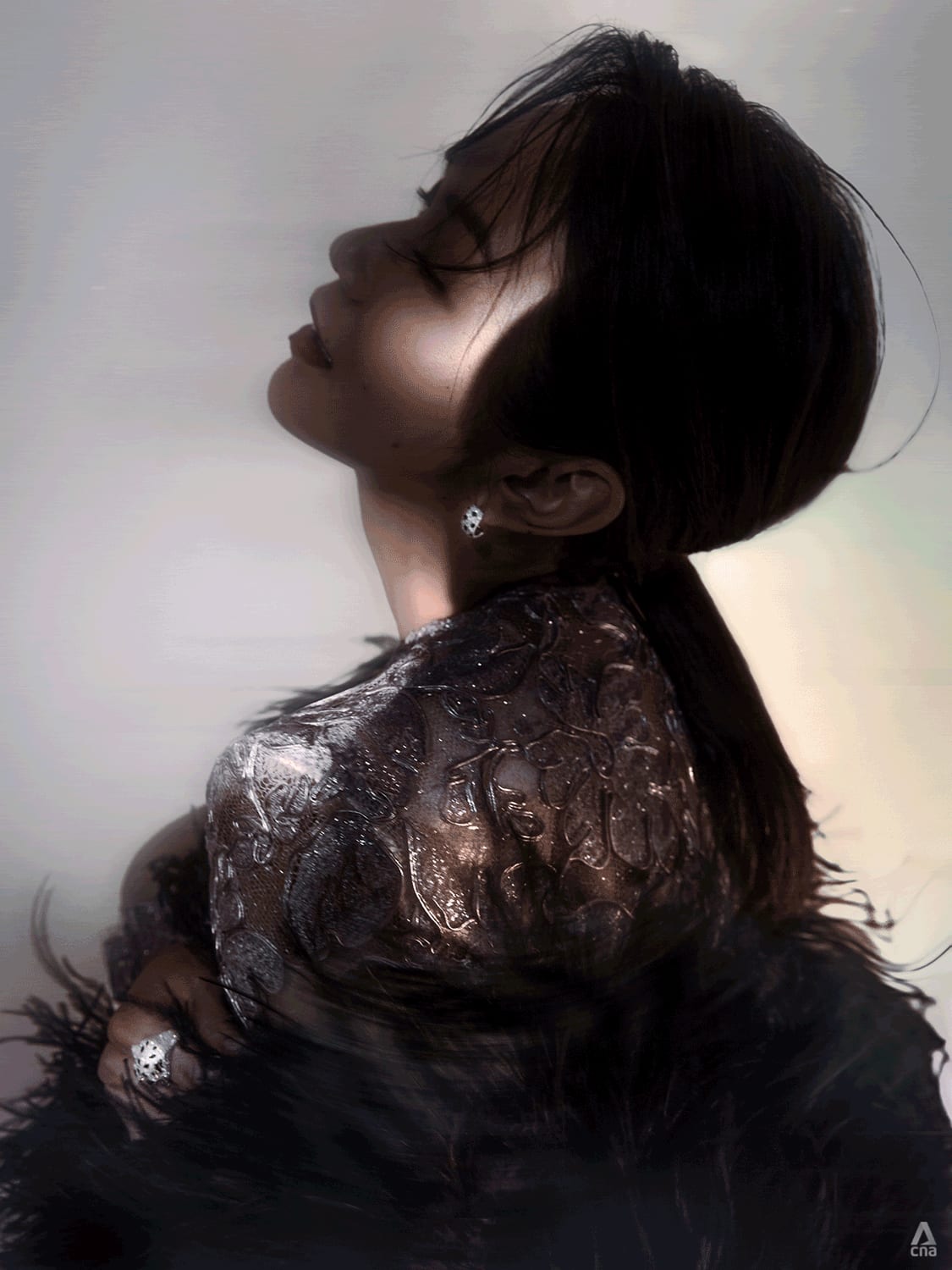 The award win, then, must have been a sweet reward for her efforts, and put a fabulous end to 2021 for the actress. In truth, however, the year was actually a tiring one for her, even though she is happy about her professional achievements.
"Towards the end of the year, I felt really burnt-out – probably due to the culmination of events. We were hustling the remaining renovation work (for her new home), hoping to move in before the year ends, while trying to create a sense of normal for the children (she has a daughter and son with actor husband Qi Yuwu) with year-end festivities," she divulged.
"But we were hit with obstacles that we kept rehashing whenever friends and family ask about the progress of our renovations, so much so that all the negative energy became very toxic and I just didn't want to meet anyone and talk about it anymore."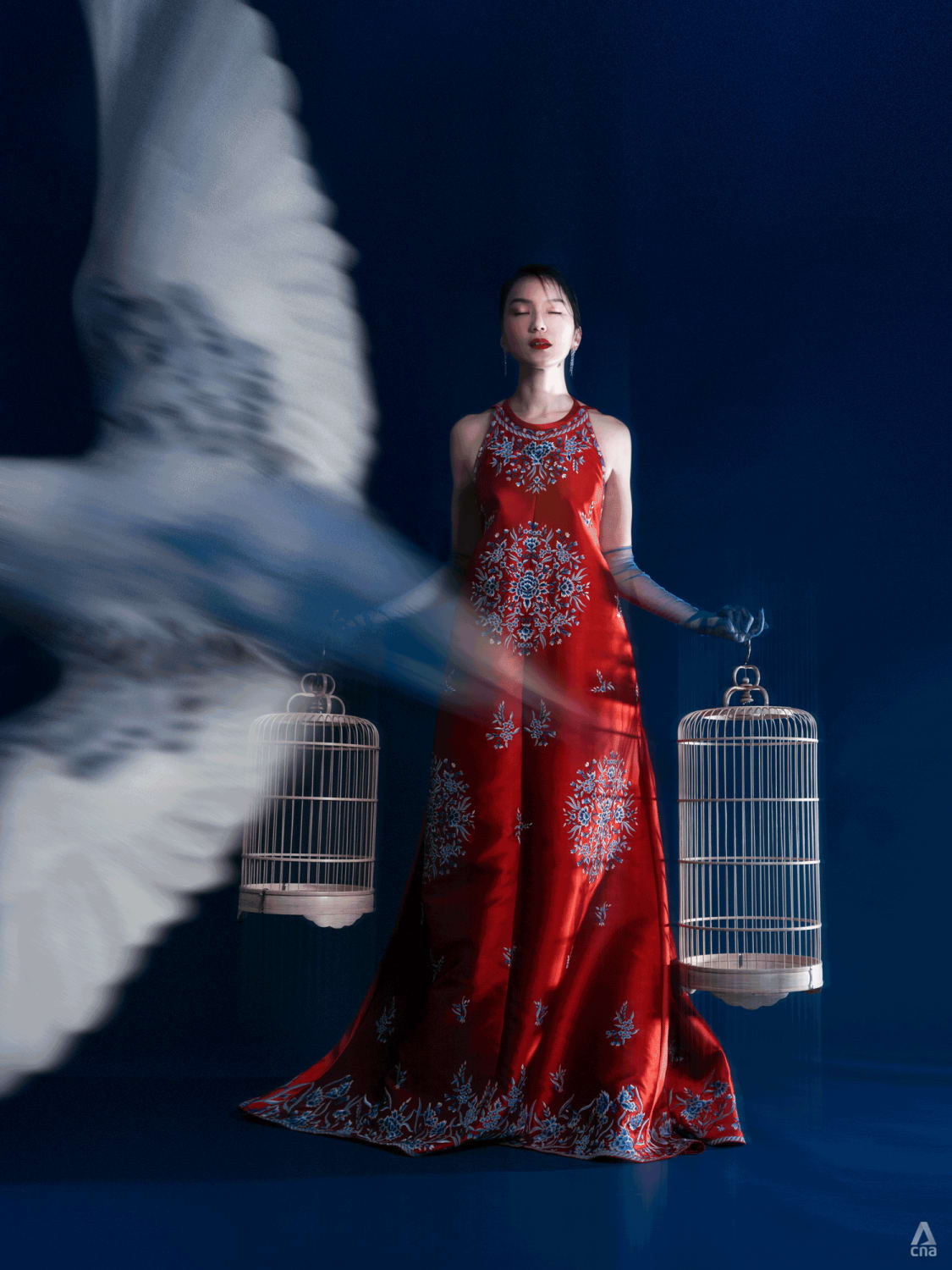 It's no secret by now that the couple ran into renovation issues and delays while doing up their new home, which Peh had mentioned via her Instagram posts. Her comments, while brief, had also sparked a lengthy conversation with her followers on the topic of the troubles encountered from working with contractors.
While the renovation process – which took more than a year – was far from being a breeze, Peh is glad that the work is finally almost complete and to be able to put everything behind her. All that is left to do is perhaps moving in and settling in with the kids.
She explained that there was a combination of factors behind the delay – it certainly wasn't entirely due to the pandemic.
"To put it simply, we didn't know what we needed to know about home renovation, because it's one of those things you don't do frequently. We learnt that a lot of detail goes into a home and if we don't know what to ask, the information is not always volunteered. Sometimes, it is intentionally withheld, while at other times, it's just a blind spot," she said frankly.
LOOKING AHEAD TO A FRUITFUL YEAR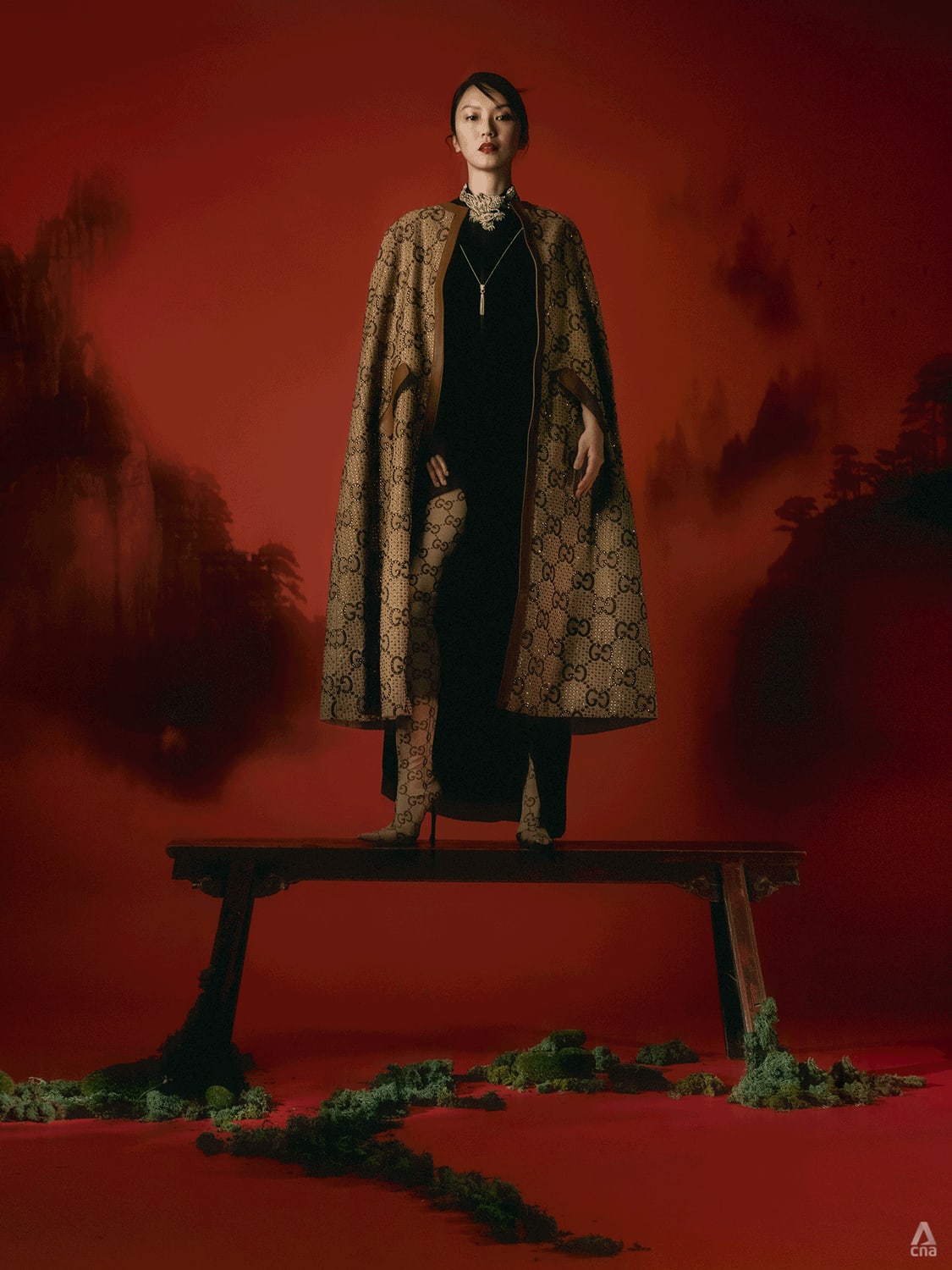 "My new year resolution for 2021 was actually to #donothing because I kept myself so busy during circuit breaker in 2020, I felt like I should have rested. For me, #donothing meant a shift in mindset, of not using 'busy' as a measure of my self worth. I've always been a very curious and passionate person, so instead of being led by all the things I wanted to do, I allowed myself pockets of time where I had no plans. It turned out that the year was just as busy, but I made time for myself, which was different from 2020," Peh said, as she looked back on the past year.
Perhaps it was a timely coincidence that she had no acting projects in 2021. "If there was something I missed, it's acting. I do hope something comes along this year," she said.
She also revealed that being a self-managed actor in Singapore can be very passive, in terms of getting work. "Many assume that I have offers piled up high and I get to pick and choose, but Singapore's TV and film industry operates differently, and so the reality is that I have to wait for an executive producer to think I'm suitable for a role before I get a chance to act," she explained.
Not one to rest on her laurels or wait around for things to happen, Peh has decided to take a more active role in her work. For 2022, she hopes to kick-start some personal projects that are interest-driven.
"A mini drama series or a season podcast perhaps – and I'm looking for interested partners to collaborate and take this further. Find my email on my Instagram account if anyone wants to chat more about this, please!" she quipped.
(Photos: Reuben Foong, styling: Joshua Cheung, fashion assistance: Kelly Hsu, hair: Ryan Yap/Passion Hair Salon, assisted by Louis Lim, makeup: Sha Shamsi using Chanel Beauty, manicure: Ann Lim, location: The Nitty Gritty Studio, flowers: Floral Kokoro.)