Kim Kardashian wore this to the petrol station after attending Paris Hilton's wedding
It's definitely not a T-shirt and shorts combination.
Most people would change into something comfortable after a formal event and before running an errand at a convenience store. Like slip into a T-shirt and shorts, for instance.
Not Kim Kardashian, of course, who turned up at a petrol station to grab a snack in a black-tie outfit.
The Keeping Up With The Kardashians alum wore her cleavage-baring Rick Owens gown to a convenience store at a gas station in Bel Air, California, after attending the wedding of Paris Hilton on Nov 11.
The daring dress has a voluminous skirt and a split bodice with an angular cutout that showed her cleavage and midriff.
The SKIMS founder accessorised her outfit with bold hoop earrings and Balenciaga heels reminiscent of her 2021 Met Gala shoes – yup, that event where she looked like she slipped a black pantyhose over her entire body, including her face.
Kardashian posted about her outfit on Saturday (Nov 13) with the caption: "Pumpkin spice and everything nice for Paris's wedding!".
Speaking of gowns and everything nice, she was seen helping Hilton adjust her floor-length floral embroidered veil that complemented her Oscar de la Renta gown in her IG post.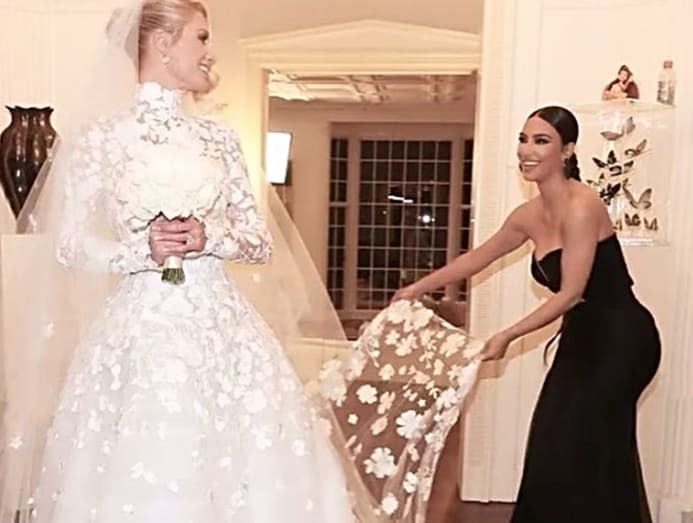 "Kim had a sweet pep talk with Paris and helped her with her dress," a source told E! News, who described the ceremony as "intimate" with the couple's "closest family and friends".
Wonder what Kim K would wear to buy chicken rice.