Made just for you: Where to get customised fashion and beauty items in Singapore
Off-the-rack is good, but made-to-order is even better. Couture seekers don't have to look far because these proudly local brands have just what you need.
The ultimate luxury in fashion is not about splashing out on pricey designer togs, but more about the ability to acquire special items that are made just for you.
There's a good reason why haute couture costs so much – sure, it's made to fit one perfectly, but at the same time, it's also about the exclusivity.
For those of us who do not possess bank accounts fat enough to pay five-figure sums for a gown, there are attainable options that offer customisability at prices that are a lot more pocket-friendly.
We aren't just talking about clothing, too. Personalisation can be done for quite a number of things – shoes and skincare, for example.
Best of all, they are all available right here in our Little Red Dot, brought to you by the enterprising and talented people of Singapore. These purveyors of customisable fashion and beauty may have just what you are looking for, whether it's a made-to-measure fit or a creation that's truly one-of-a-kind. Here's a look at some of them.
3EIGHTH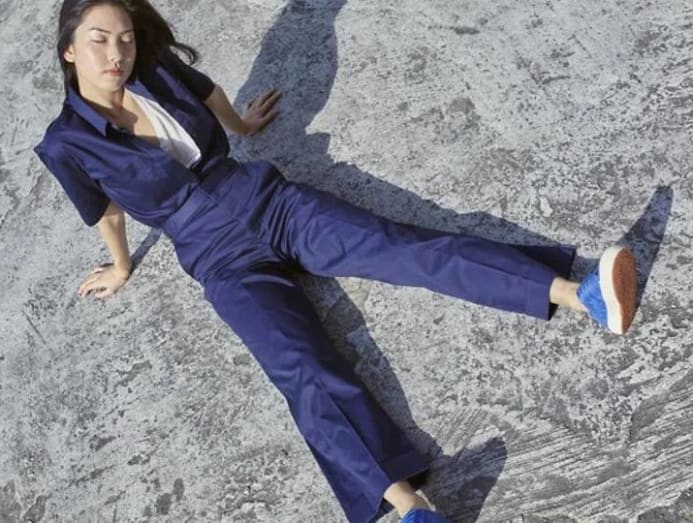 Made-to-measure is nothing new in men's suiting and bridal wear, but is a lot less common in the womenswear category – especially when it comes to clothing that's not evening wear and cocktail dresses.
This makes local label 3Eighth, which is "built upon a dream to put every girl in a suit", even more unusual in Singapore's fashion scene.
Born out of the founder's love for shopping in the men's department and the frustration of being unable to find a size that fits her there, the label is made for like-minded women who similarly like to venture beyond typical women's clothing styles or would like to add a few suits and shirts to their wardrobe.
Besides its custom suit service, 3Eighth also offers a made-to-order range of staple shirt styles for women, in which the customer can select their preferred fabric as well as modify the sleeve and shirt length according to their frame or body proportions.
Available at https://www.3eighth.co/.

STATE PROPERTY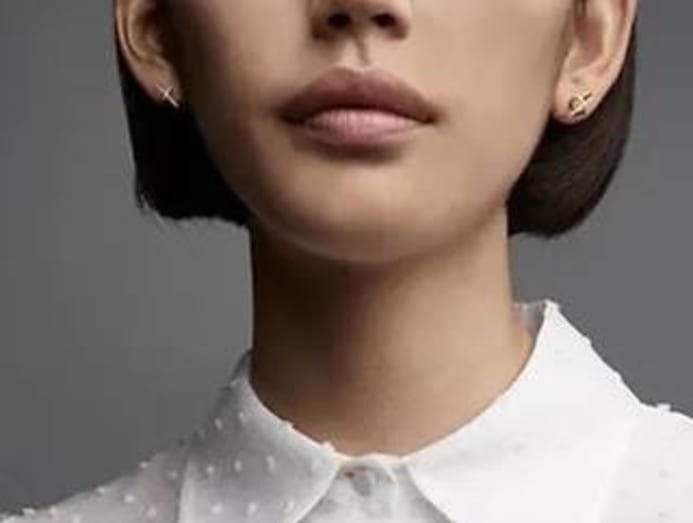 Many local private jewellers provide a bespoke service, particularly for bridal jewellery. But for those who are looking to have a one-of-a-kind piece made for themselves, which has that edgy, fashion-forward quality rarely seen in fine jewellery, State Property is the go-to brand.
It's known for bringing a refreshingly modern aesthetic to fine jewels, creating contemporary statements for those who are looking for pieces that are distinctly different from the typical designs you'd see at most jewellers.
It's also the first Singapore jewellery brand to be stocked on Net-a-Porter, and counts famous folks including Michelle Obama and Lady Gaga among its fans, which says a lot about its growing global appeal.
Available at https://thisisstateproperty.com/.

PALOLA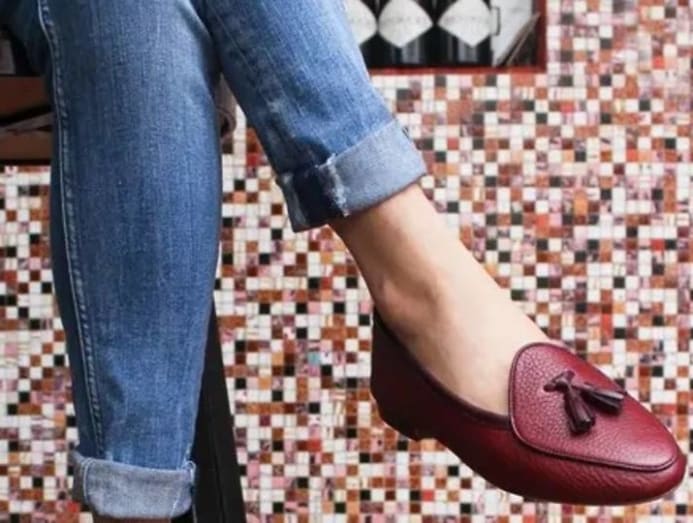 This homegrown women's shoe brand is the result of the teaming up between a bespoke shoemaker and a leather artisan, who share the vision of "mending the broken bond between wearer and shoemaker".
Customised shoes used to be a luxury few people can afford, while a bespoke footwear service for women is such a rarity both locally and internationally. With Palola, they are now within reach, though you can expect to pay a reasonable premium for the customisation service.
Shoes (loafers, ballet flats or pumps) are fitted during a consultation, while up to 100 different leather and fabric options are available for selection.
Every pair of Palola's shoes – whether made-to-measure or off-the-rack – are hand-lasted, which means the shoe-uppers are stretched by hand over the last, which is the mould that gives the shoe its shape and size. What's probably a more important benefit that custom shoes provide is a more comfortable fit that accommodates size and width variations between the left and right foot.
Available at https://palola.co/.

SCENT BY SIX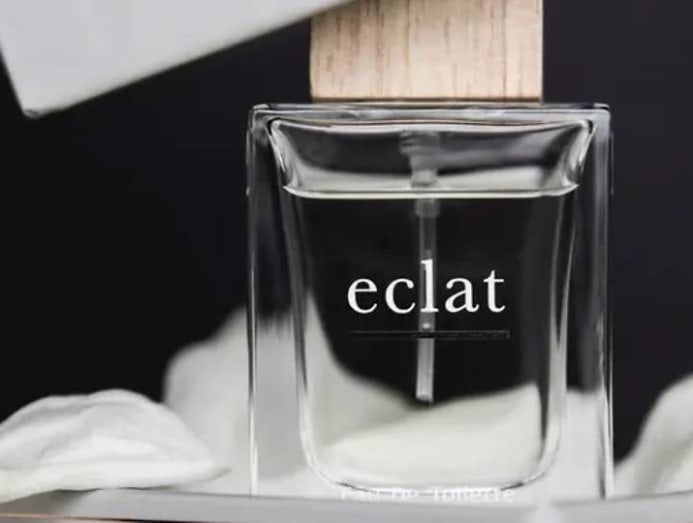 Artisanal perfumes may come a little pricier that the mass-market variety, but, despite that, they are gaining popularity as more and more people are seeking individuality in everything they wear – and that includes their scent.
Among the handful of names that have started offering customisable scents in Singapore is Scent By Six, which is founded by a local who used to work for Givaudan – a well-known international fragrance company – and decided to strike out on his own and start a fragrance brand.
Scent By Six currently has six signature scents that you can buy off-the-shelf, but also offers a workshop in which participants can learn more about perfumery and try their hand at concocting their own unique scent.
The brand also takes on commercial commissions and has worked on interesting projects such as creating a scent inspired by Chinese herbs for TCM retailer Eu Yan Sang.
Available at https://scentbysix.com/

SKIN INC

The name of this local skincare brand needs no introduction by now. Having very successfully made its entry into numerous countries around the world, Skin Inc is not just known for being proudly born in Singapore, but first and foremost for its customisable facial serums.
These serums contain micro capsules filled with active ingredients – the choices range from vitamin C to ceramides, hyaluronic acid, collagen and more. What was game-changing, when they were first introduced, was that they can be mixed together according to the user's skincare needs.
In other words, one can conveniently address all or most of her skin concerns with just the customised serum, as opposed to having to layer on multiple products.
Despite facing a perpetually growing number of competitors in the market, Skin Inc has retained a strong presence and is the first Singapore brand to be stocked in global beauty emporium Sephora. 
It's clear that the brand is continuing its development of more customisable skincare products with the recent introduction of a new customisable sleeping mask into its product line-up.
Available at https://www.iloveskininc.com.sg/.

THE GENERAL CO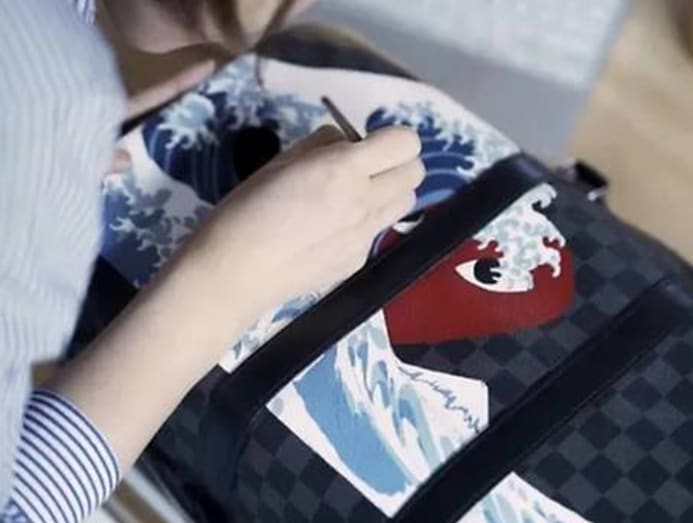 You may have already read about the art of marquage and how the skill became so sought-after that artists, like Singaporean Cherin Sim, have their work schedule solidly booked for consecutive years.
The word marquage is a French word meaning "to mark" and in the context of the art, means personalising an item by painting on it. Most of Sim's clients commission her work to be placed on their designer bags and leather goods, although she's also drawn on other items.
Not sure why people would pay to have their expensive possessions "defaced"? One look at the artwork Sim produces, and you'll understand why.
The waitlist for her services currently extends into 2023, which gives you an idea of how the form of customisation remains highly appealing. Sim is also listed as a personalisation artist at The General Co, a collective of craftsmen and artists that are offering luxury craft services, and she also conducts marquage workshops.
Available at https://thegeneralco.sg/.