Style tips for men: How to make sure your pair of jeans fits just right
Shopping for denim jeans can be a challenge – especially if they all seem to be made for guys who are at least 1.8m tall. Here's how to improve your look by considering the material, length and rise.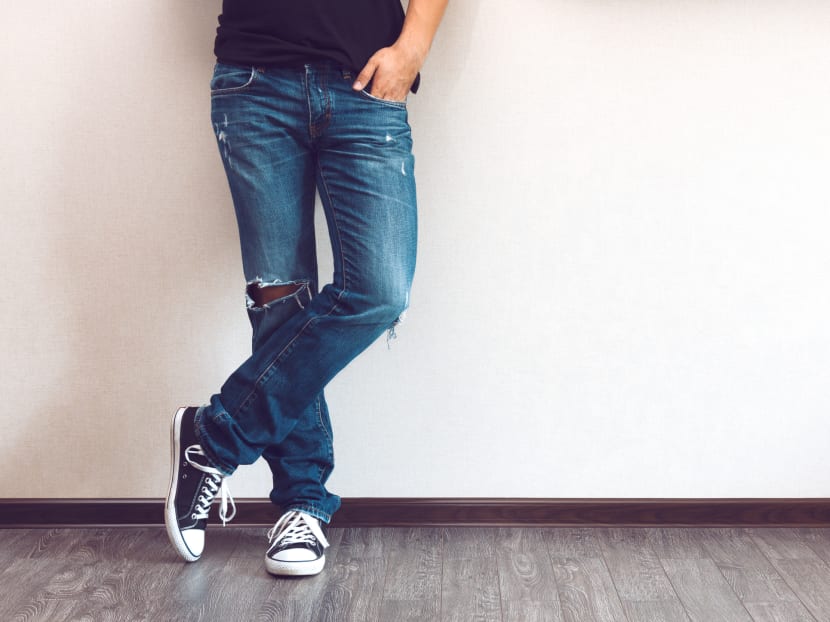 Not all jeans are made equal – find the right pair and it can visually improve the shortcomings of your build. But pinning down a flattering pair is hard work, especially if you are significantly shorter than your peers and a large proportion of the selection out there seems to be made for guys who are at least 1.8m tall.
Getting jeans to fit right isn't as simple as snipping off excess length. A good pair of jeans should even out your proportions and create the illusion of longer legs. They should also have the ability to make everything you match with it look a whole lot better.
CNA Lifestyle spoke to fashion stylist Joshua Cheung on what an average Joe should look out for when shopping for a good pair of jeans.
LENGTH
This obviously poses a huge problem for men who don't have endless legs. If leg lengths on most pairs of jeans tend to be too long, you really shouldn't just be snipping off the excess length because what you want to fix here is proportion.
Instead of thinking of how to alter an unflattering pair of jeans that is clearly designed for a taller physique, pick a pair that flatters your smaller build.
"I feel it is best for those who are on the short side to buy jeans that are made specifically to suit their height, instead of getting a regular-length pair," said Cheung. "Aside from the length, the proportions of specific areas like the front and back rise makes a lot of difference."
Altering the length of jeans usually widens the width of the leg opening, essentially changing how the original cut of the garment was intended to look. This means that a shortened pair of tapered-cut jeans will likely look somewhat straight-cut after the alteration.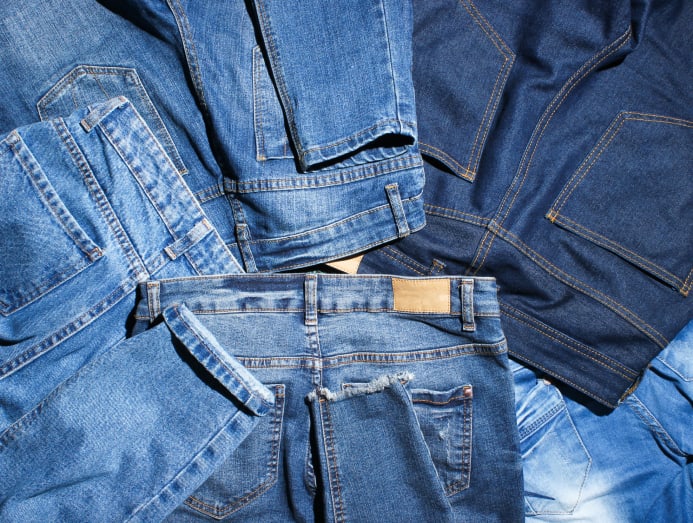 Denim comes in many fabric blends and varying levels of stretch. There are some that are thick and rigid, while others are softer, thinner and a tad more body-hugging. All these factors impact how the jeans look and wear, which is why you should pay some attention to the material when shopping for them. Try them on, move around in them to ensure they work for your build.
Cheung advised short men to opt for materials with some stretch as that will help the jeans look more well-fitted – a non-stretchable pair can sometimes bunch up at the wrong areas such as in the hip, crotch or thigh areas.
"Whether it's a length issue, excess fabric around the hips or crotch area or a too-loose waistline, I recommend going to a good tailor and having the fit fixed. A well-fitted pair of jeans does wonders in making one look taller and leaner," said Cheung.
"To adjust the length, you can also explore a cuff fold of about one to two inches broad and a single or double fold – cuffing looks best if you don't go any further beyond that," he added.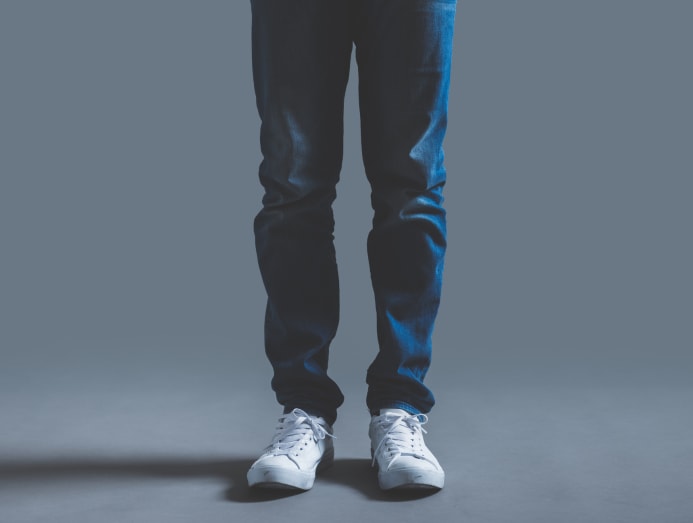 According to Cheung, slim-fit and tapered-cut jeans look best on short men as these cuts help visually elongate the legs.
"A skinny cut can also have a visually lengthening effect on one's legs, but steer away from skin-tight skinny fits," he advised. Skin-tight jeans can emphasise the shape of the legs and, because of that, draw attention to their length.
Cheung also warns against baggy, bell-bottomed and boot cuts – these can make short or stocky men look even broader or shorter. The best jeans for you will have a cut that very gradually tapers from the knee to the ankle, while the denim should skim the legs instead of hugging them tightly.
RISE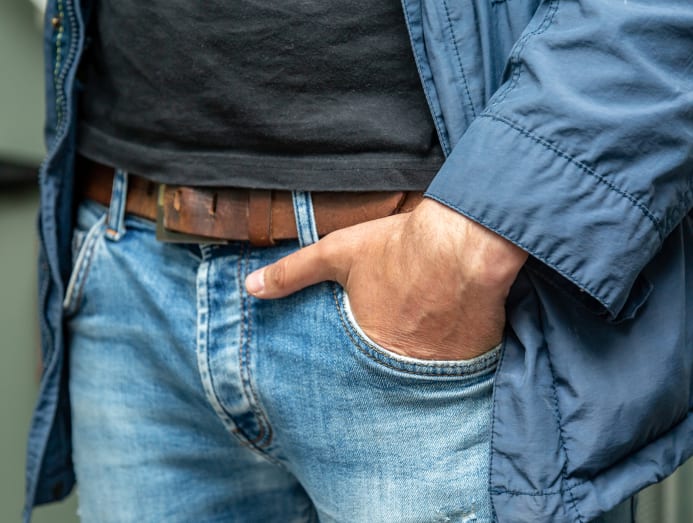 The rise refers to the measurement between the waistline to the bottom of the crotch on a pair of jeans or pants. This will determine where the jeans will sit on your waist. There are typically three types of rises – high, mid and low. Men's jeans, however, typically only come in mid- and low-rise options, as high-rise is no longer considered a fashionable look for gents in modern times.
As one would expect, mid-rise jeans are the safest bet for not just short men, but in fact most men, since they can help conceal figure flaws such as a belly and, according to Cheung, also balance out one's body proportions. Low-rise jeans are not advisable because they can emphasise the appearance of a long torso and short legs – don't try them unless you have long legs.