Jeremy Scott injects buoyancy to Moschino at Milan Fashion Week
Blow-up references were everywhere: From necklines, to bra cups, to shoes and even bags.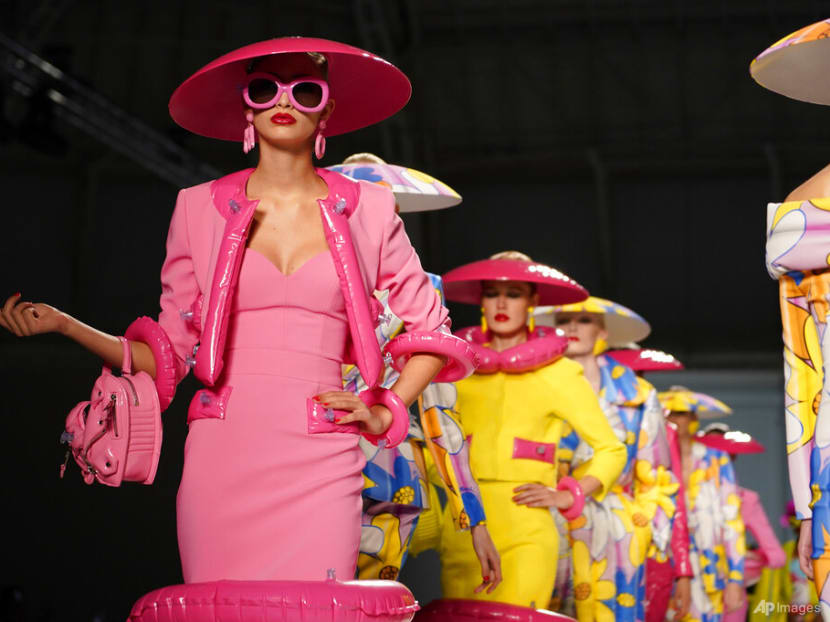 Jeremy Scott wanted to inject buoyancy into the global discourse. And he couldn't have been more literal with a Moschino spring-summer 2023 collection that incorporated blow-up swimming pool floaties into looks with more than a touch of whimsical ingenuity.
Plastic ring floaties gave structure to hemlines, while a pool raft became a tongue-in-cheek stole. Blow-up references were everywhere: From necklines, to bra cups, to shoes and even bags. More often than not the floaties were part of the garment, like the inflatable lapels on a black pant suit. Life-saving buoys also got their due, as headpieces and inflatable peplums.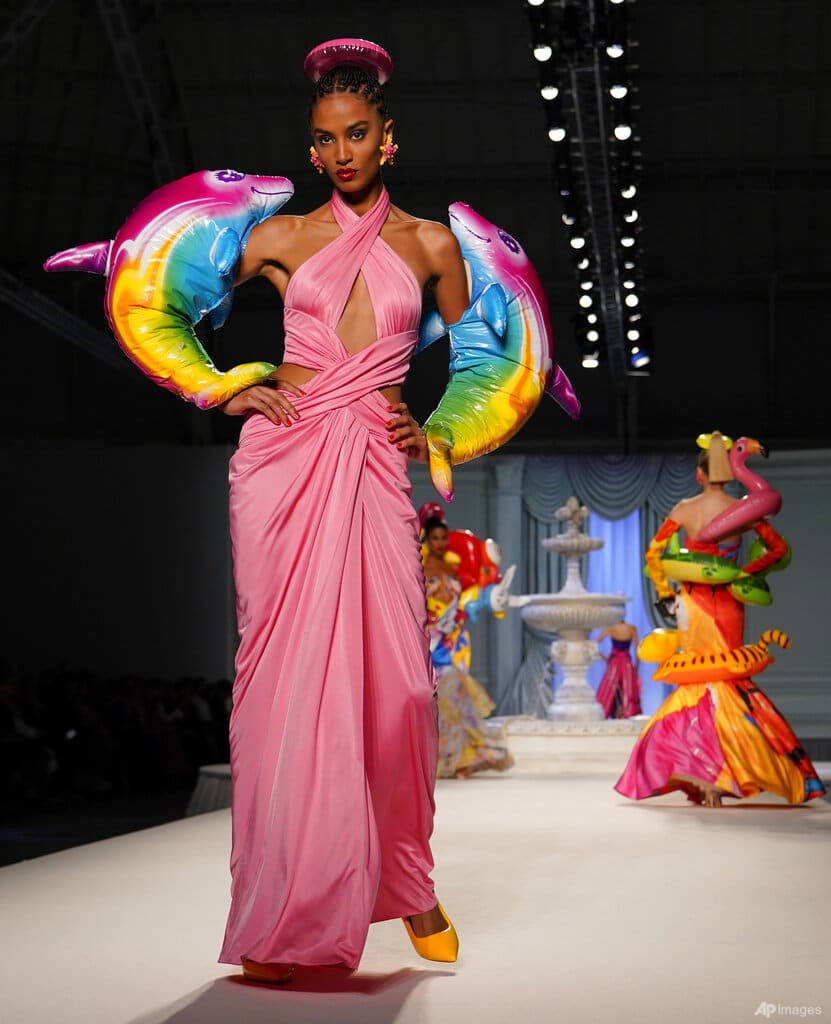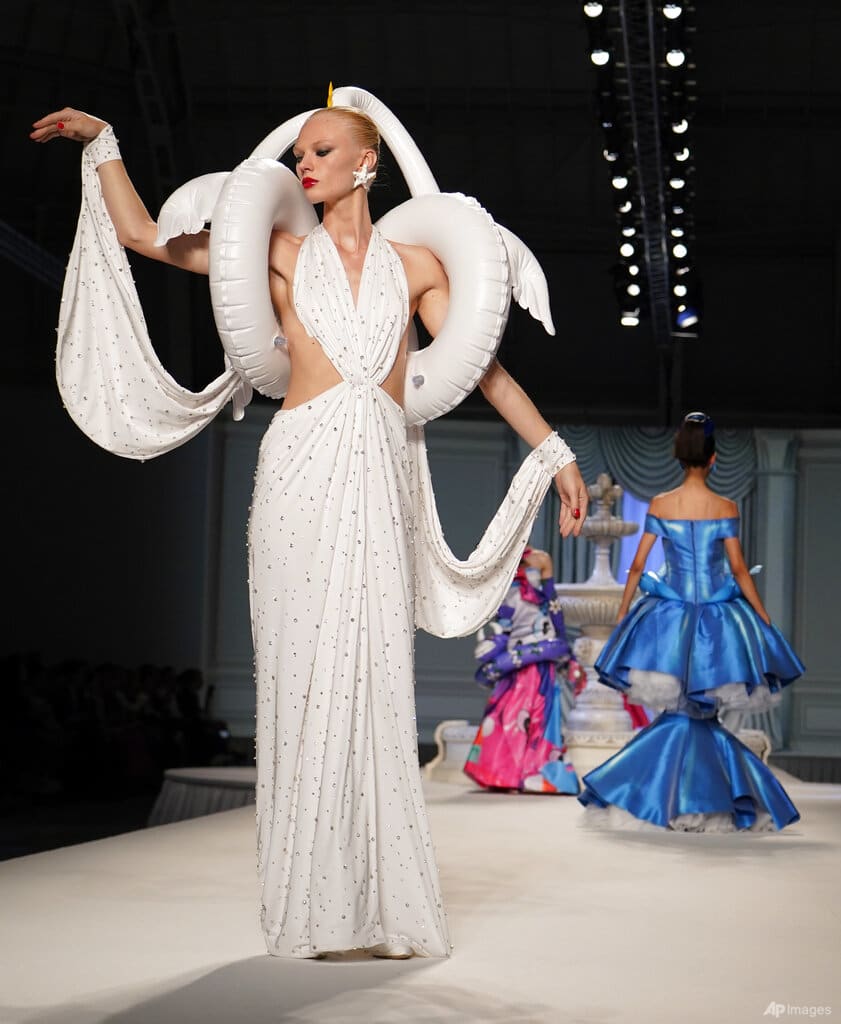 Beneath it all was a collection that took summer seriously, with a plethora of warm-weather suits in blue or yellow, with neat white trim; fun striped short outfits recalling beach umbrellas, accented with drink floaties as bracelets; and oft-neglected bathing suits, here in bright cartoon prints with a blow-up plastic jacket, hat and bag to match.
Scott said in show notes that the references were a direct twist on the word "inflation."
But beneath the inflatable hijinx, there were also slinkier numbers.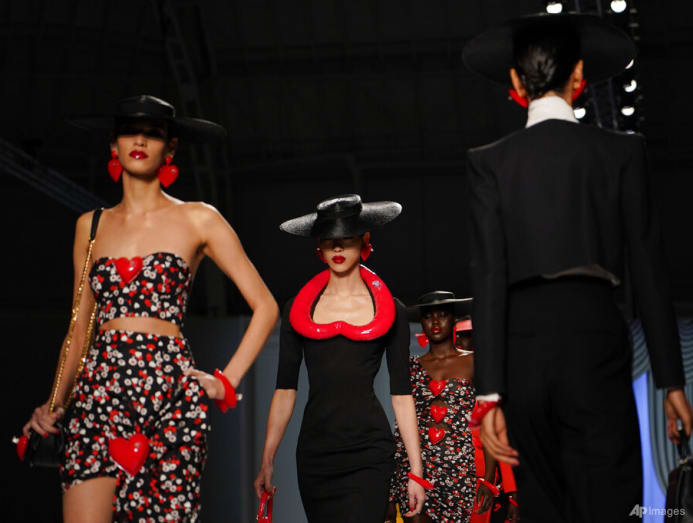 A long black dress featured a sexy criss-cross halter anchored by big red hearts, and a bright pink wrap cocktail dress was paired with heels graced with curving flamingos. An elaborate mermaid dress in ocean blue sported two hip bustles with inflatable dolphins riding the waves, while an inflatable swan lent drama to a white Grecian dress.
"Ultimately, it's about offsetting the negativity... even when the rest of the water is shadowed in grey. That's where the joy may be found,'' Moschino said in the show notes.