My first movie shoot experience on Hermès' Avec Elle in Tokyo
Fashion and film art meld into one.
Fashion shows are a dime a dozen these days. So when Hermès proposed a novel "movie shoot experience" to get acquainted with its Fall/Winter 2018 collection, I knew I couldn't pass it up.
My enthusiasm led me to The National Art Center in Tokyo where the French institution transformed the vast two-storey space into an immersive (read: where all attendees are extras) movie set imagined by French filmmaker and exhibition curator Laure Flammarion.
Flammarion's objective is to uncover the mystery of this (Hermès) woman that Bali Barret, artistic director of Hermès women's universe and Nadege Vanhee-Cybulski, artistic director of women's ready-to-wear, depict each day on their drawing boards.
Who is she?
Flammarion calls her Elle (French for female).
The story centres on a writer in pursuit of Elle. He is somehow unable to get through to her but he manages to move her with his sincerity and she hands him the contacts of people dearest to her — namely, her friend, her lover and her neighbour.
Through their respective memories, we make sense of Elle. That fiercely independent free-spirit who is mysterious, sensual and passionate come to life on-set.
Join me backstage to uncover the identity of this intriguingly mysterious woman. Who knows, you may just share more than a few similarities with her?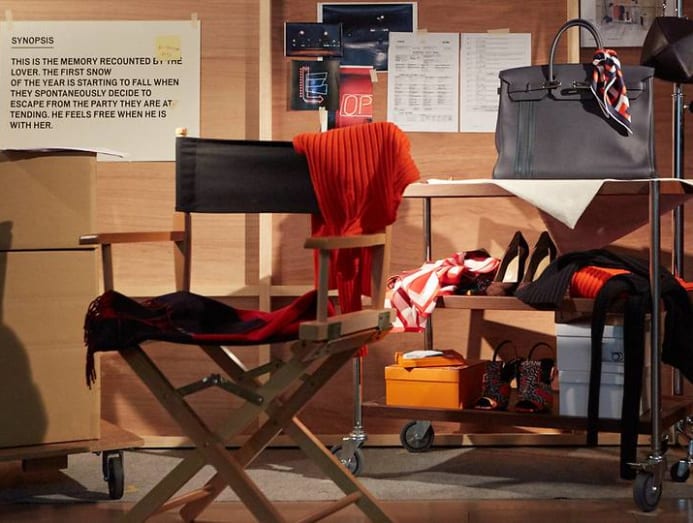 The Hermes Avec Elle exhibit will run till 30 July 2018. For tickets and more information, visit the National Art Center's official site.