When Desmond Tan bumped into Park Bo-gum at Louis Vuitton's show in Bangkok
The Singaporean and Korean actors weren't the main stars that night, though. It was Virgil Abloh, as nine never-before-seen looks from the late fashion visionary made their debut at the Louis Vuitton Men's Fall/Winter 2022 special spinoff show.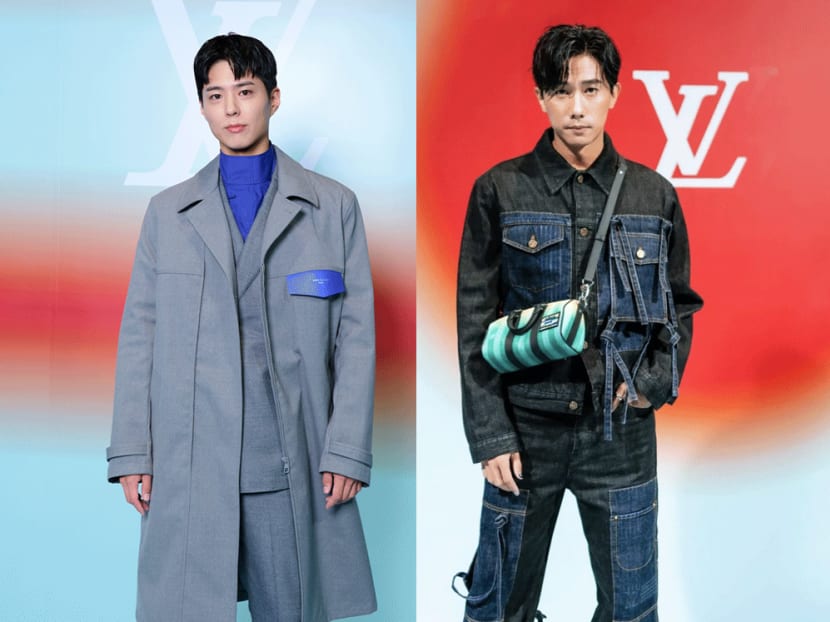 What happens when stars collide? We're referring to that moment when Mediacorp actor Desmond Tan literally bumped into South Korean star Park Bo-gum at the Louis Vuitton Men's Fall/Winter 2022 spinoff show in Bangkok on Wed (Jun 1).
Rubbing shoulders with Park, Tan cheekily hollered, "Singapore loves you!", to which Park, as if on cue, responded with an equally cheeky "I love Singapore!", before being ushered away by his posse of security guards.
Park has been away from the public eye since enlisting for military service back in 2020. This marks the 28-year-old's first public appearance since his discharge in April. Should the Reply 1988 star make his way to Singapore anytime soon, his Singapore fans might have Tan to thank for that shout-out.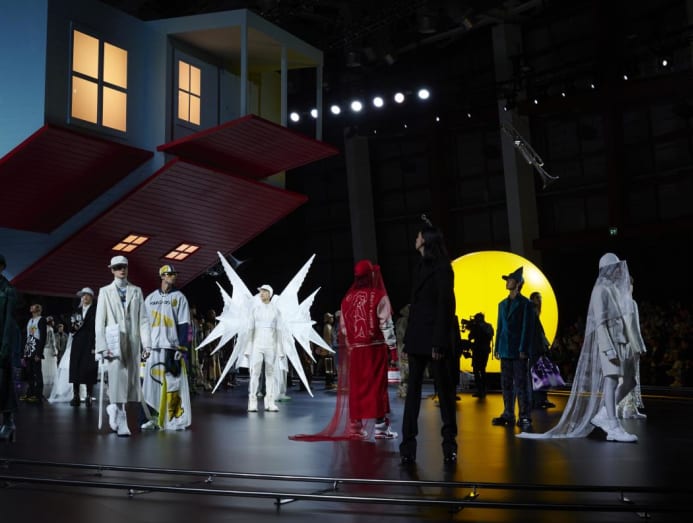 Lest anyone thinks this is some sort of Singapore Tourism Board initiative, the actors were in fact in the Land of Smiles not by chance. They (and CNA Lifestyle, to whom Tan had gleefully shared that chance meeting) were there to witness the late Virgil Abloh's eighth and final arc of his tenure at the house of Louis Vuitton.
Also spotted in the crowd were Thai celebrities Yaya, Win and GOT7's BamBam.
Building on the original Men's Fall/Winter 2022 collection that showed in Paris in January, nine never-before-seen looks by the late fashion visionary made their debut at the Bangkok spinoff show, which was held at the ICONSIAM mall.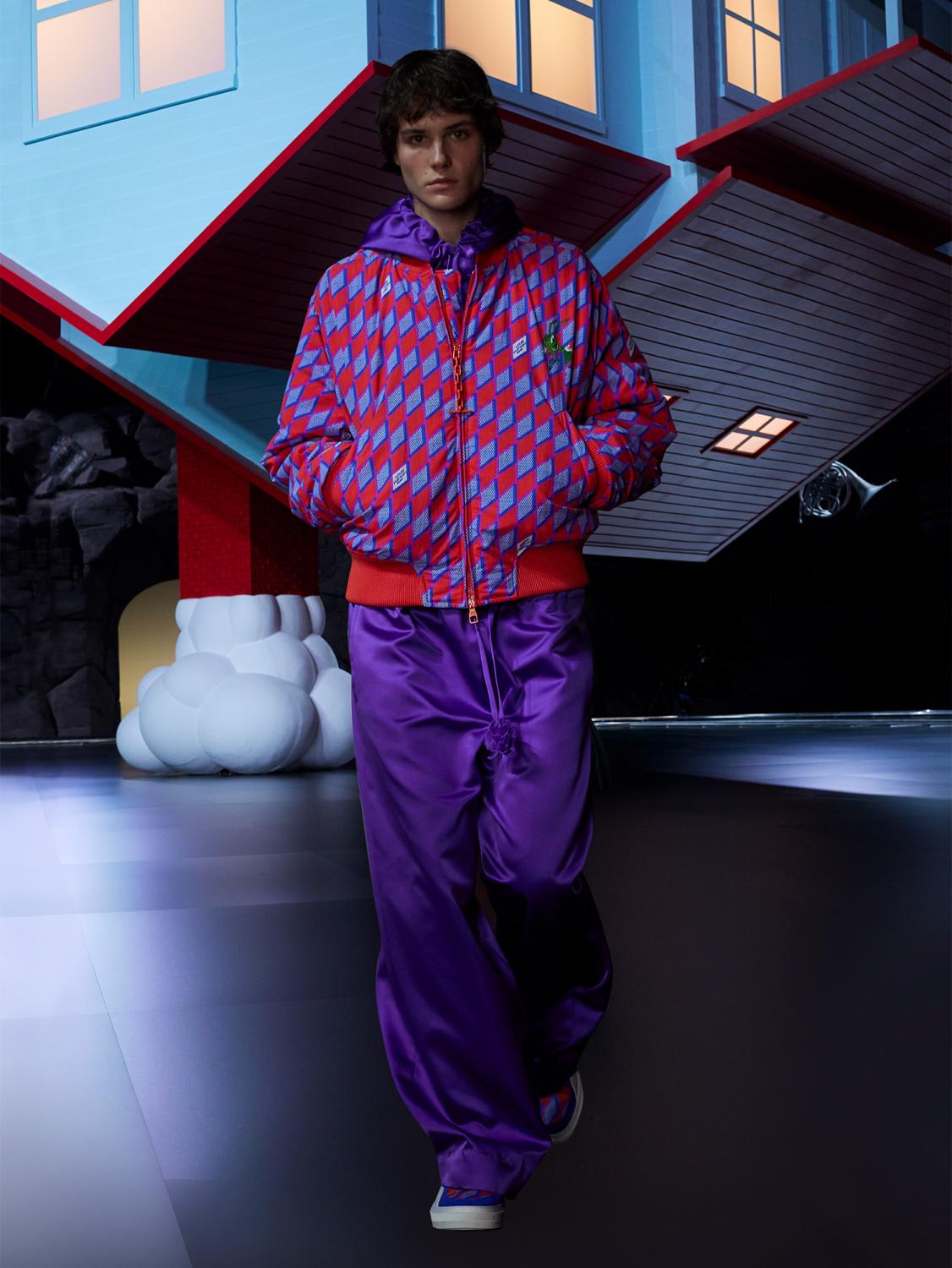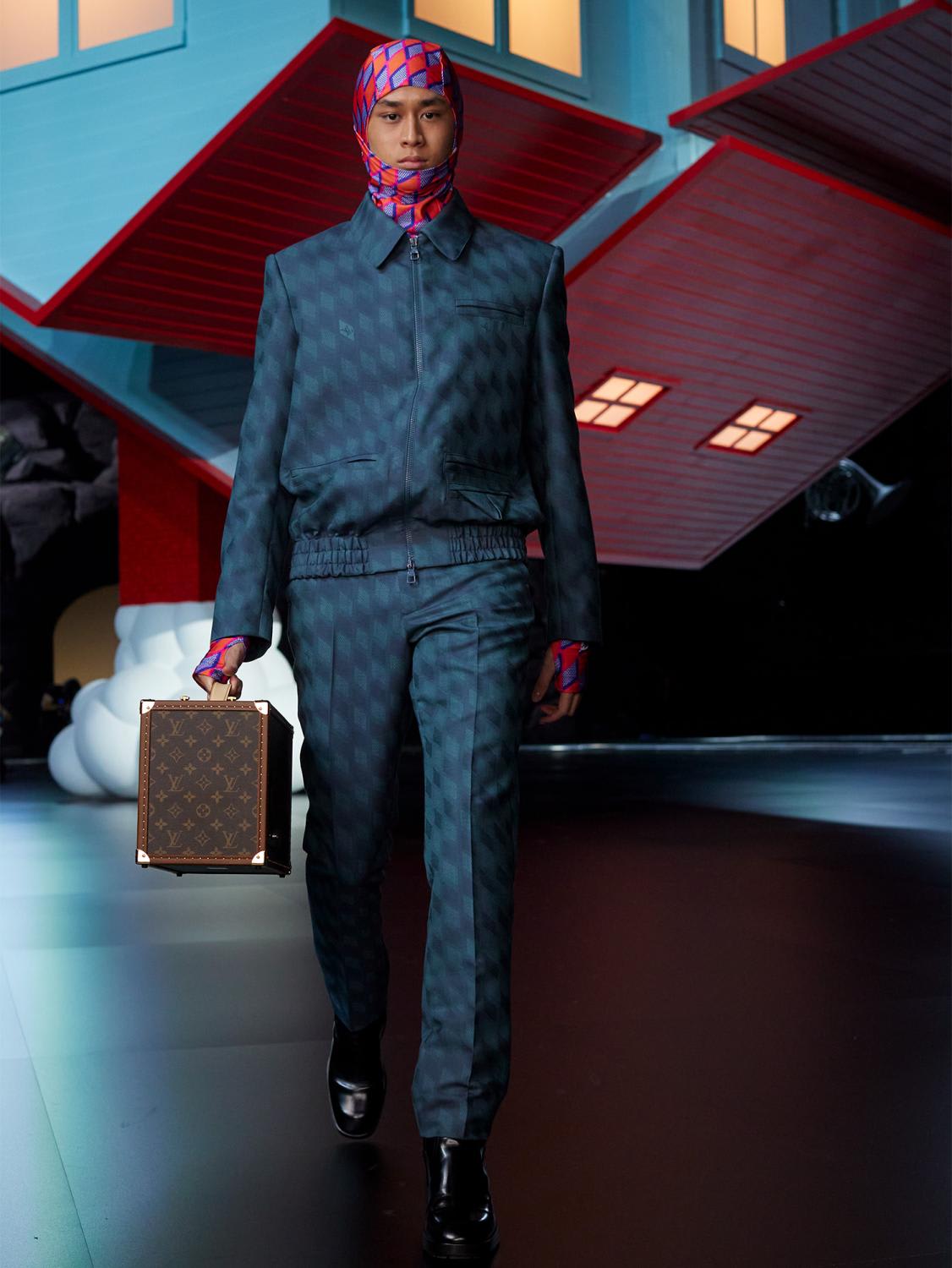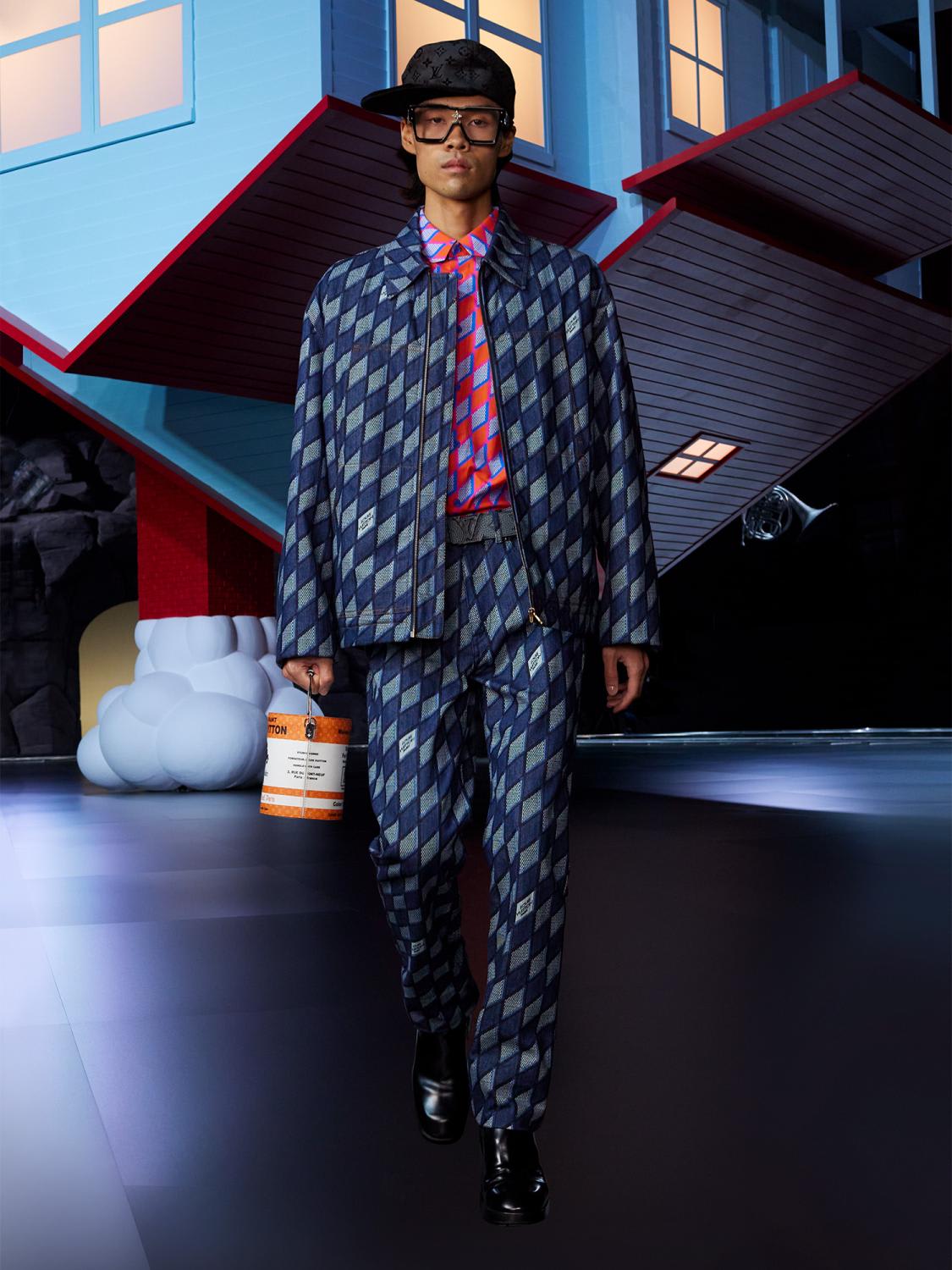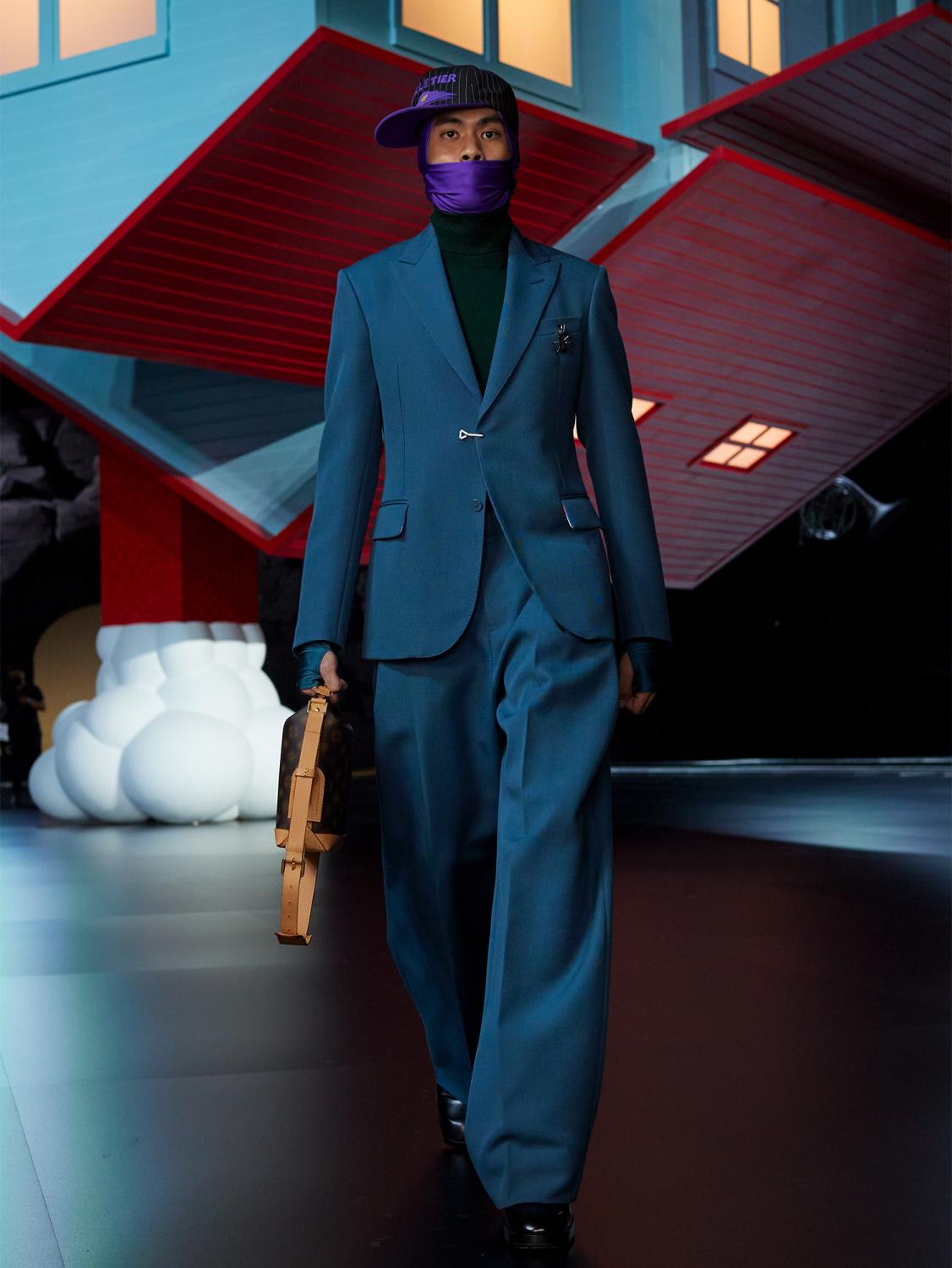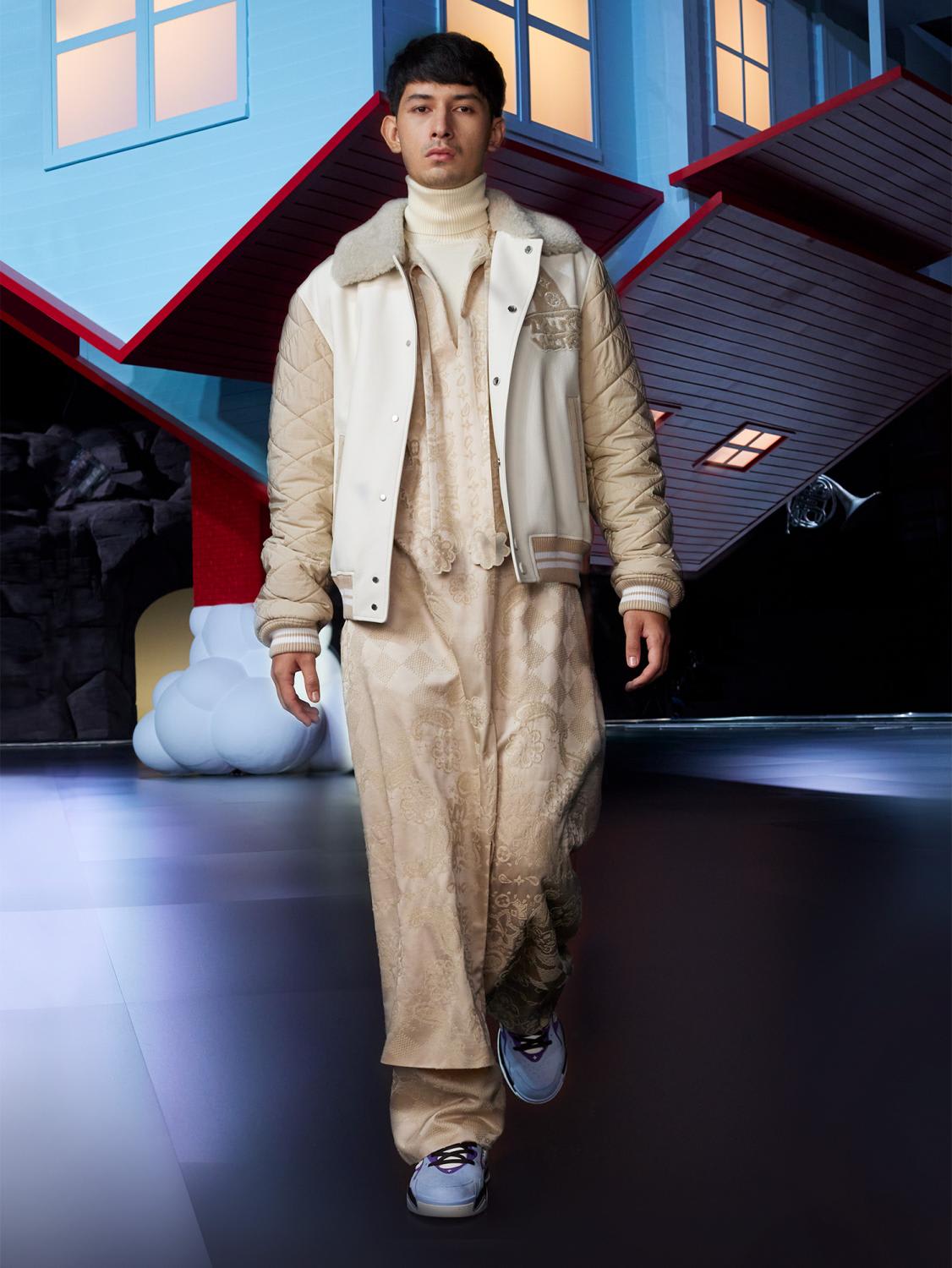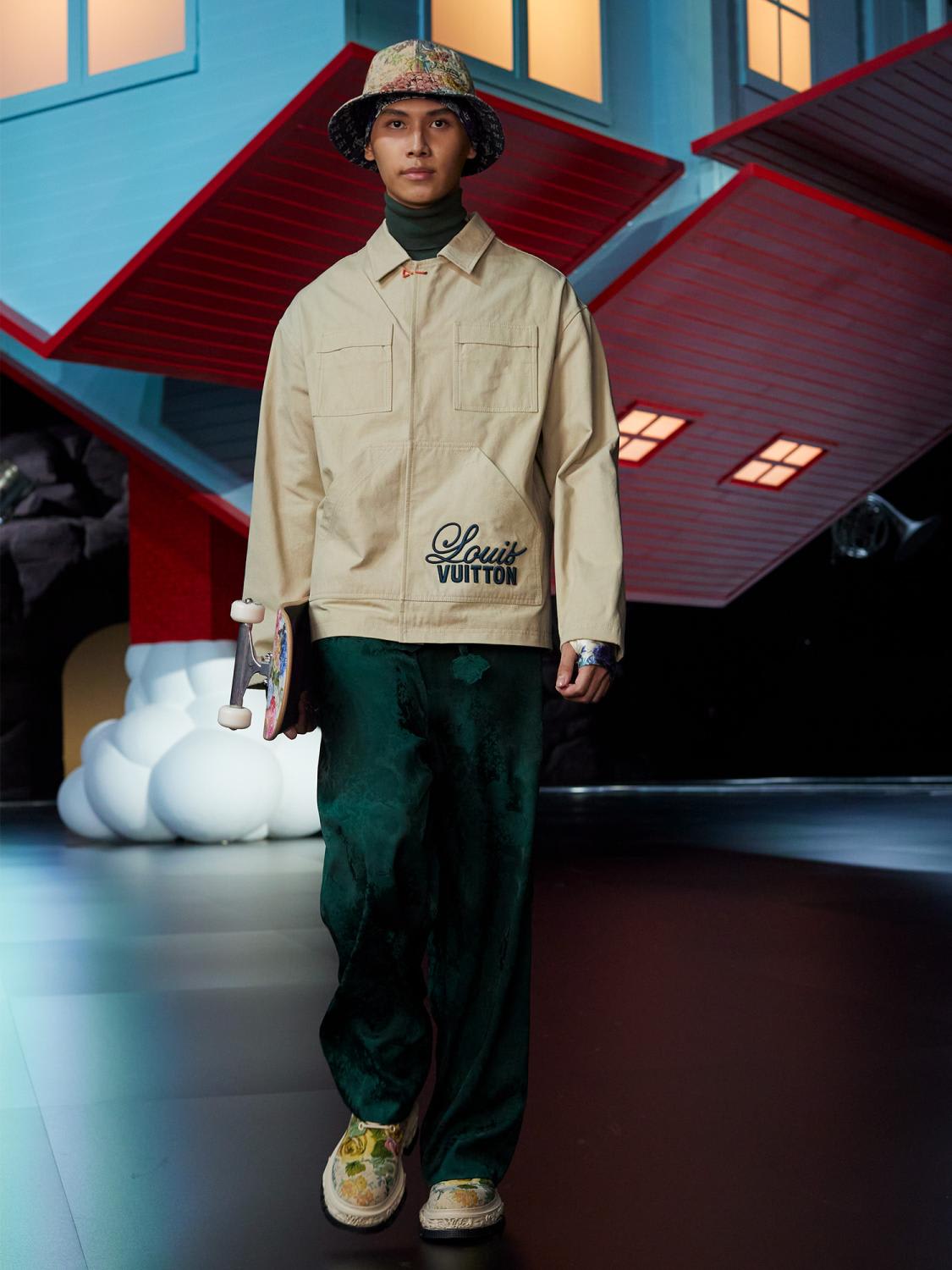 The original collection was only 95 per cent completed by the time of his unexpected death – Abloh succumbed to cancer in Nov 2021 at the age of 41. The nine additional looks, which are available for preorder, further explore "circular motifs" that tapped on three essential ideas: "The coming-of-age premise, the global perspective and the cycle of creativity".
Blending almost imperceptibly into the original collection, the spinoff show, like the original, faithfully followed the "greatest hits" theme of Abloh's past designs for the French fashion house.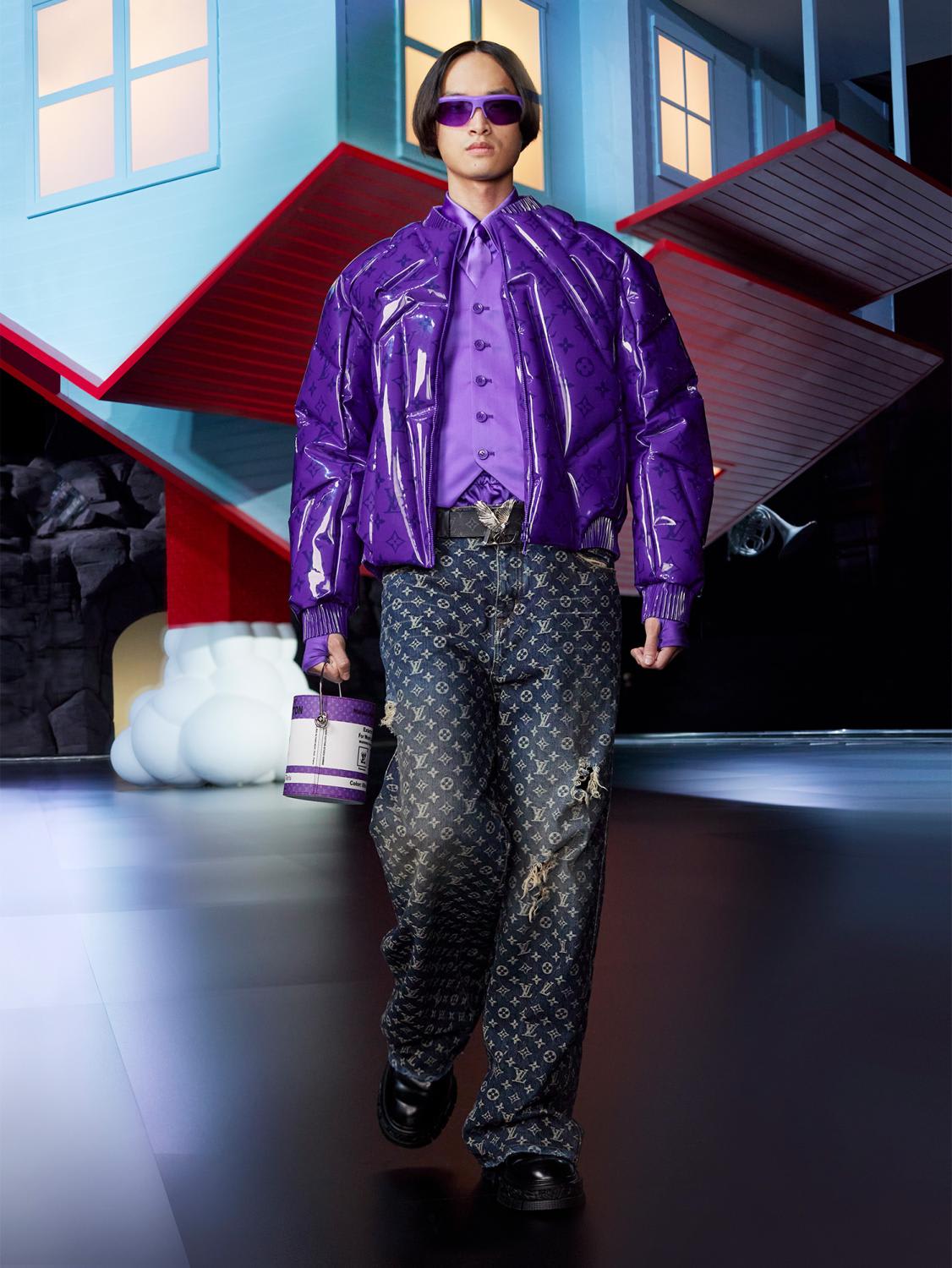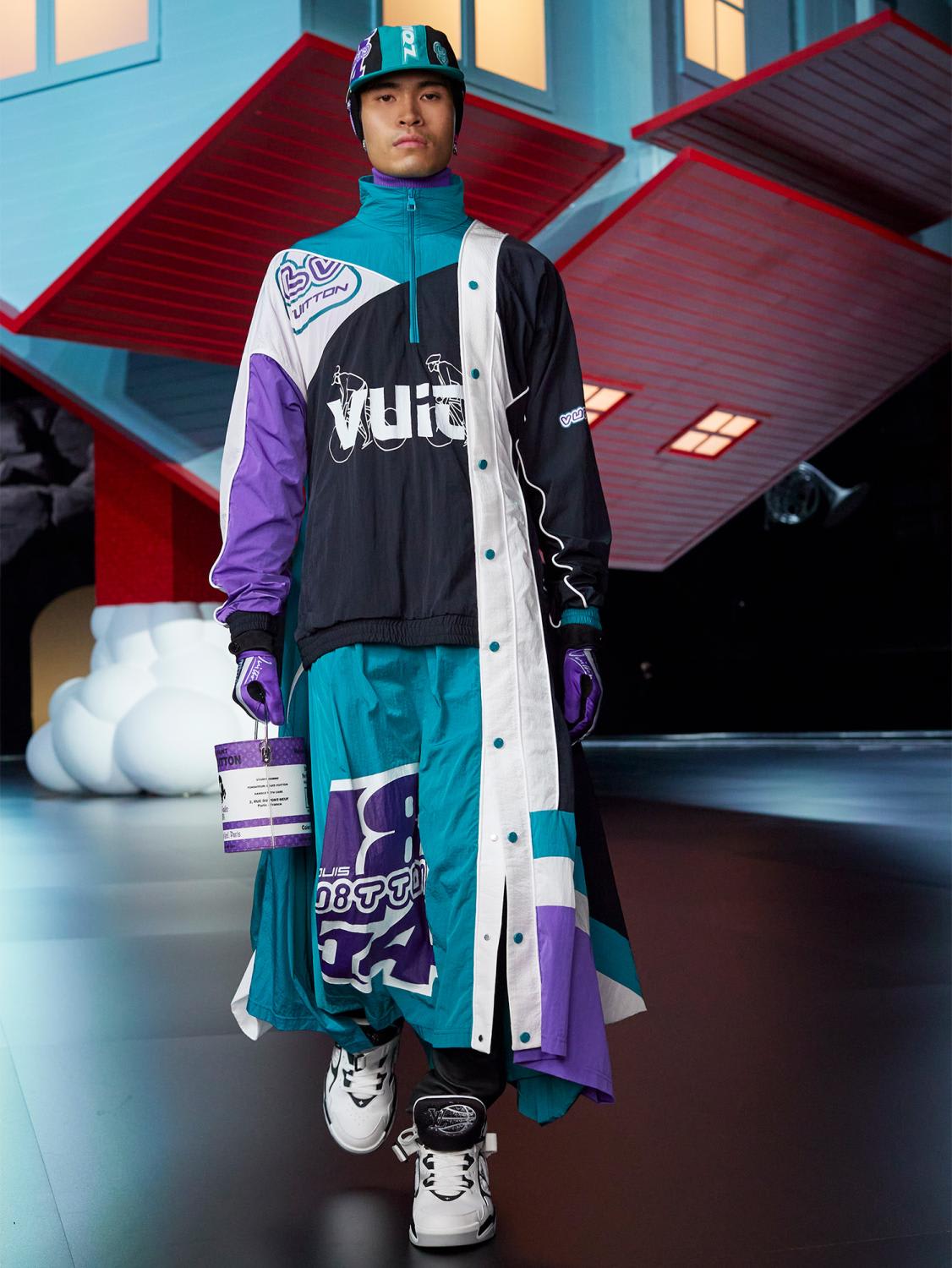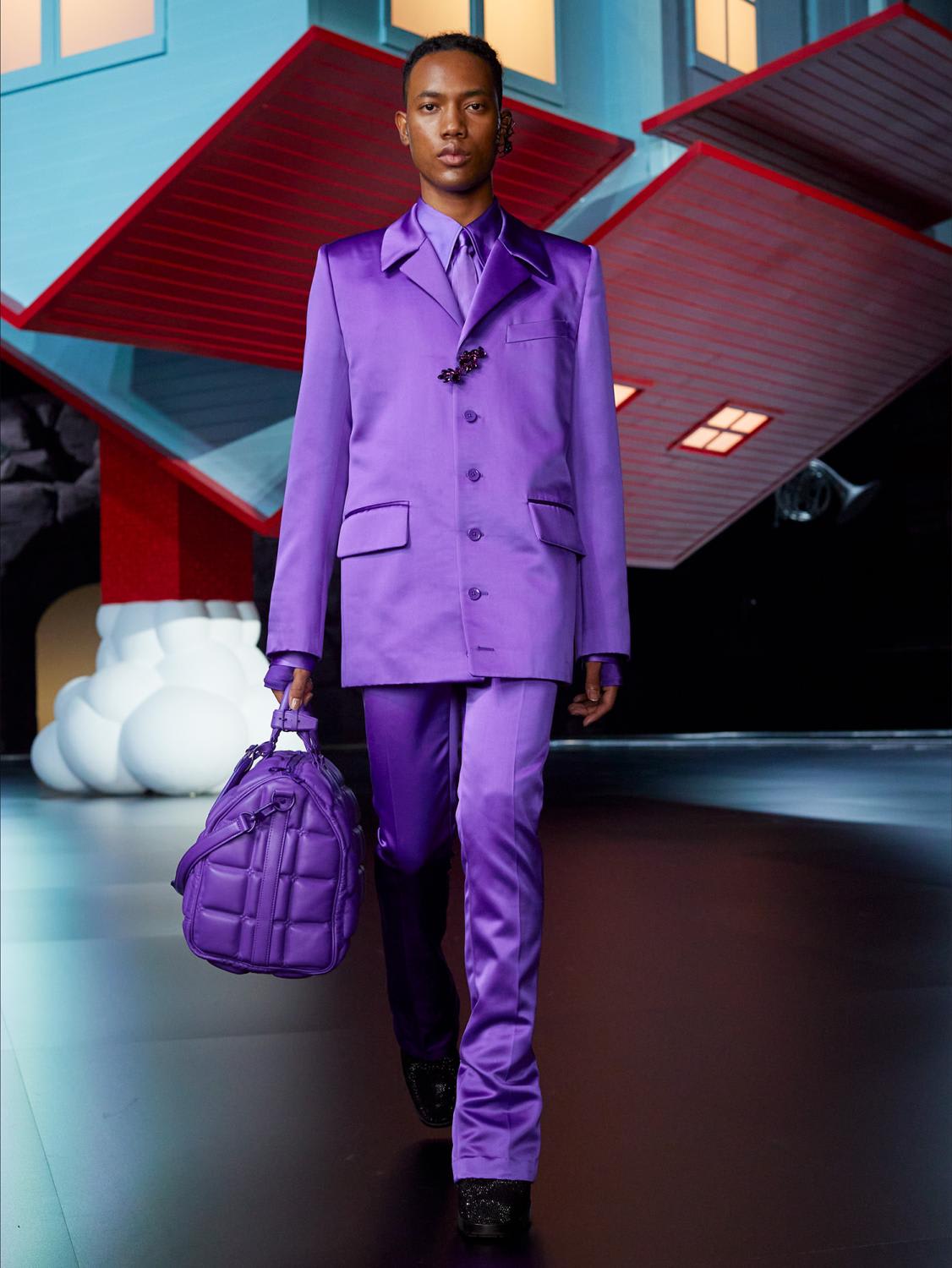 The eye-catching purple colour featured heavily; innumerable flora of all incarnations popped up; floor-length coattails floated magically along the circular runway where male models trailed after a make-believe sun that orbits in circular motion around an upside-down Louis Dreamhouse.
Leather varsity jackets and unconventional suits that one can almost imagine Abloh wearing came fast and furious in a myriad of interpretations. But it was the appropriation of Vuitton's classics that bore that impossible-to-miss Abloh touch – embossed Monogram bags and trunks came complete with rock climbing jugs, blurred Monogram and micro-mini Monogram on Damier checkered patches are now a thing.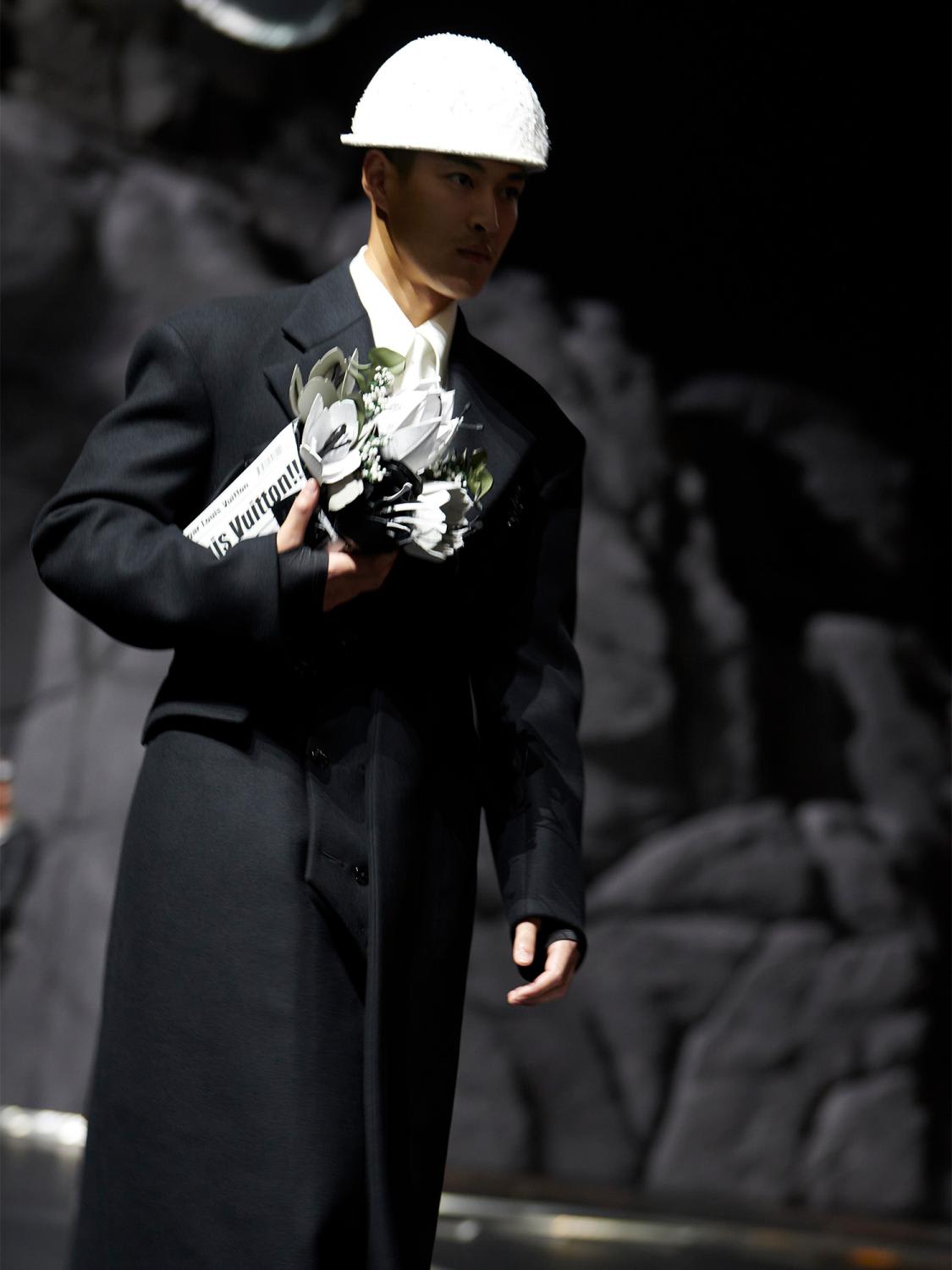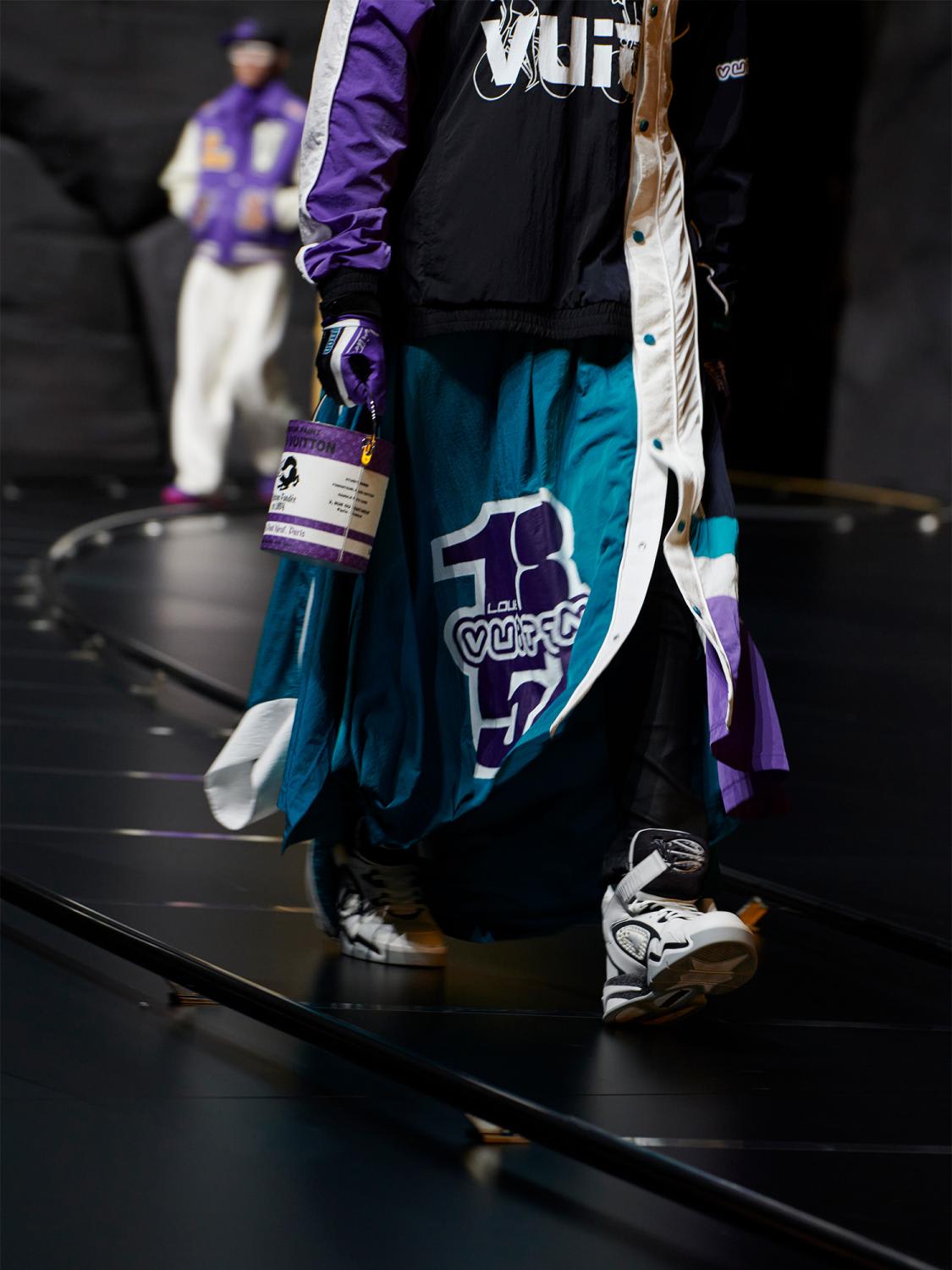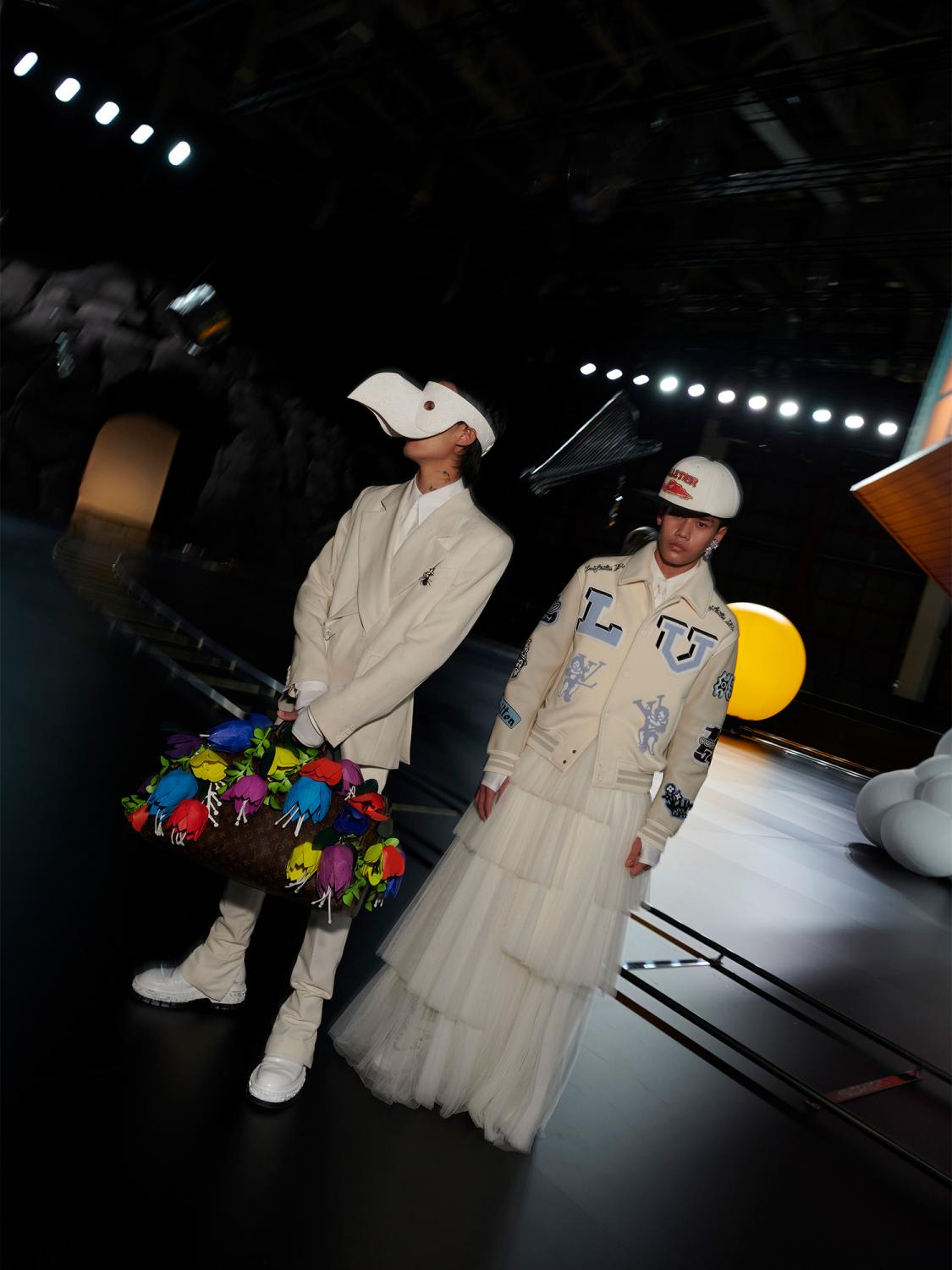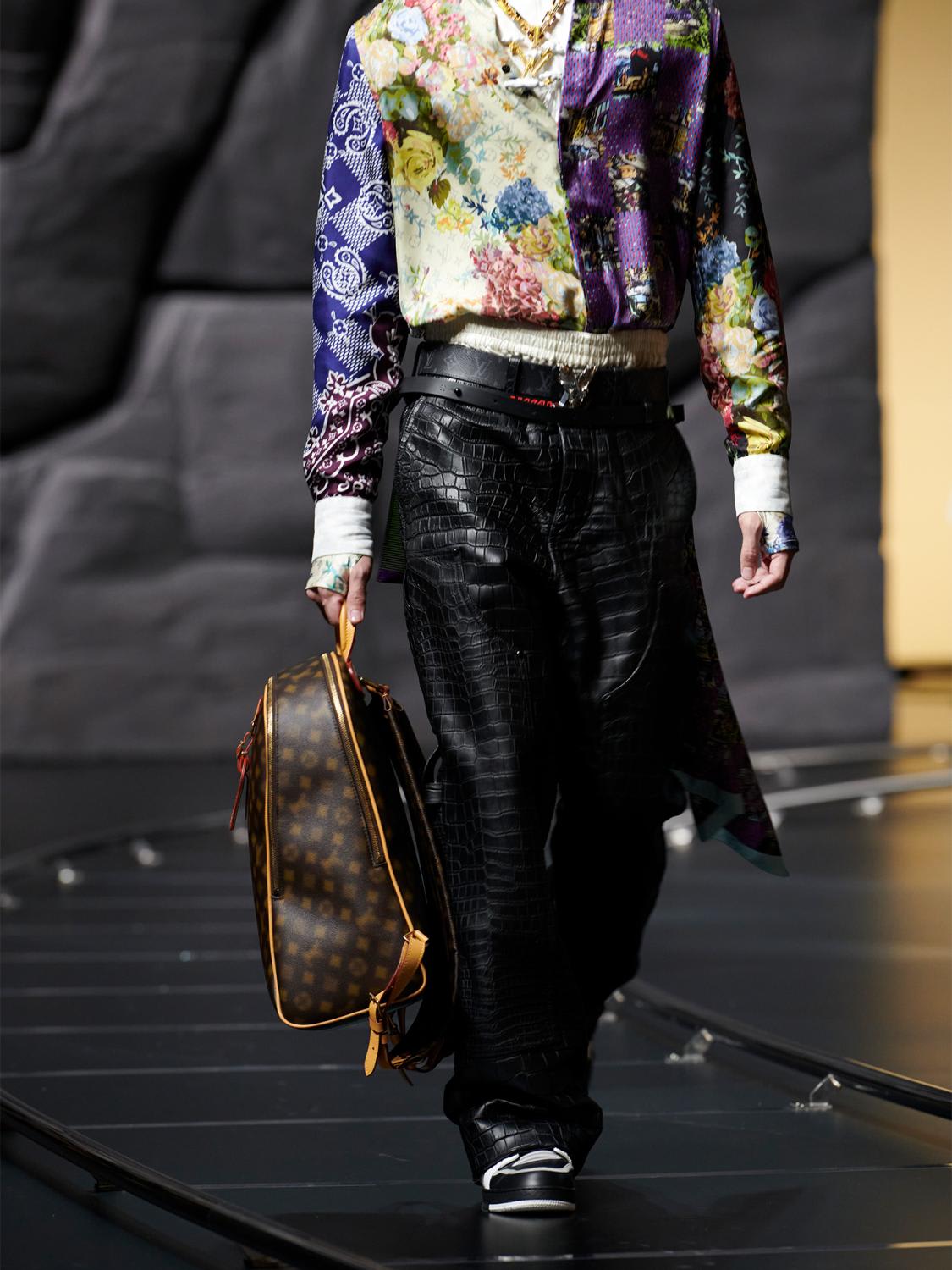 From the front row, Tan shared his post-show sentiments: "I felt that the spinoff show was good closure for Abloh's legacy."
Sadly, ahead of the late designer's untimely death, Abloh was recorded as saying that he felt he hadn't done any work. And that he only made a case for why his point of view was valid.
Tan added, "I'm really happy to be here, to be able to watch the show in person. The pieces were beautiful, the setup was wonderful. But towards the end (of the show), it was quite heart wrenching that (his legacy) finally came to an end. I hope that the world continues to be inspired by Virgil and his spirit will carry on for a long time."
For hardcore Abloh fans, another slice of the man is just around the corner. The upcoming Louis Vuitton and Nike 'Air Force 1' By Virgil Abloh launch will drop in mid-June. First presented as part of the Men's Spring/Summer 2022 collection, the sneakers designed by Abloh will be released in nine iterations. Mid-tops are tagged at S$4,900 a pair while low-tops go for S$3,900 a pair.  
CNA Lifestyle was in Bangkok at the invitation of Louis Vuitton.