How Singaporean shoe brand Pazzion evolved beyond footwear, with cafes and homeware
Founder and director of Pazzion, Tom Ng, tells CNA Lifestyle why the homegrown brand has moved into the lifestyle space and how it is investing more in its sustainability efforts.
True to its name, Singapore shoe label Pazzion was born out of founder-director Tom Ng's penchant for shoes.
After graduating and spending a few years working in sales, the mechanical engineer decided to heed his entrepreneurial calling and launched a men's shoe store in 2002. The store did well but upon realising that there was a market for affordable, well-crafted ladies' footwear, he decided to change his business focus.
In 2005, the first Pazzion store was opened at Marina Square offering a range of trendy women's footwear. His leap of faith paid off and more stores followed shortly after.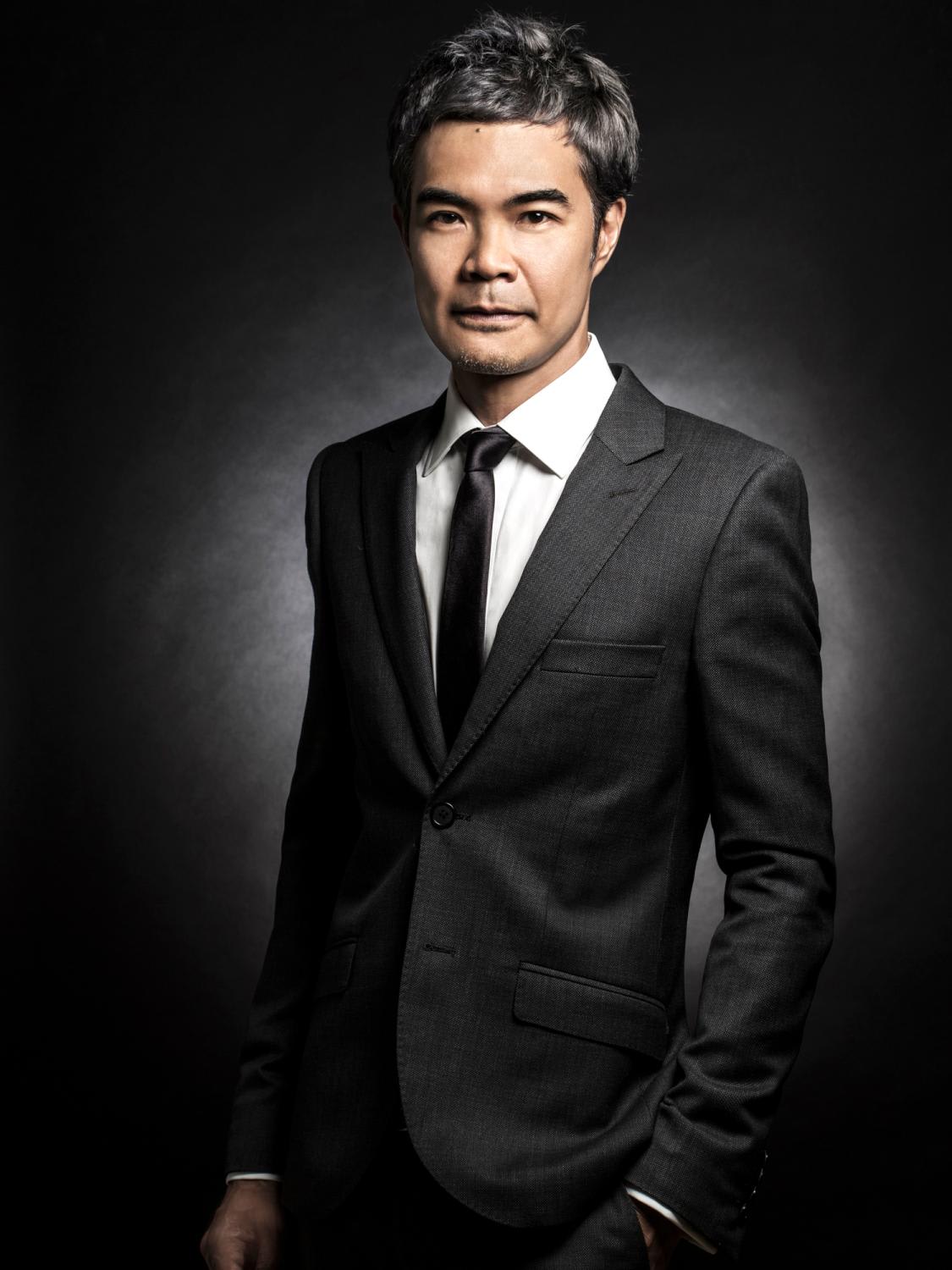 Today, Pazzion has 10 physical stores, an online store and franchises in several Asian countries such as Malaysia, Thailand, India and Japan. The company has also started to expand into China, exclusively selling shoes through e-commerce channels.
The label now offers around 300 styles, ranging from espadrilles, ballerina flats, loafers, high heeled shoes and even a "mother and baby" collection. Over two decades, the brand has grown to become the shoe label of choice for many working women in Singapore.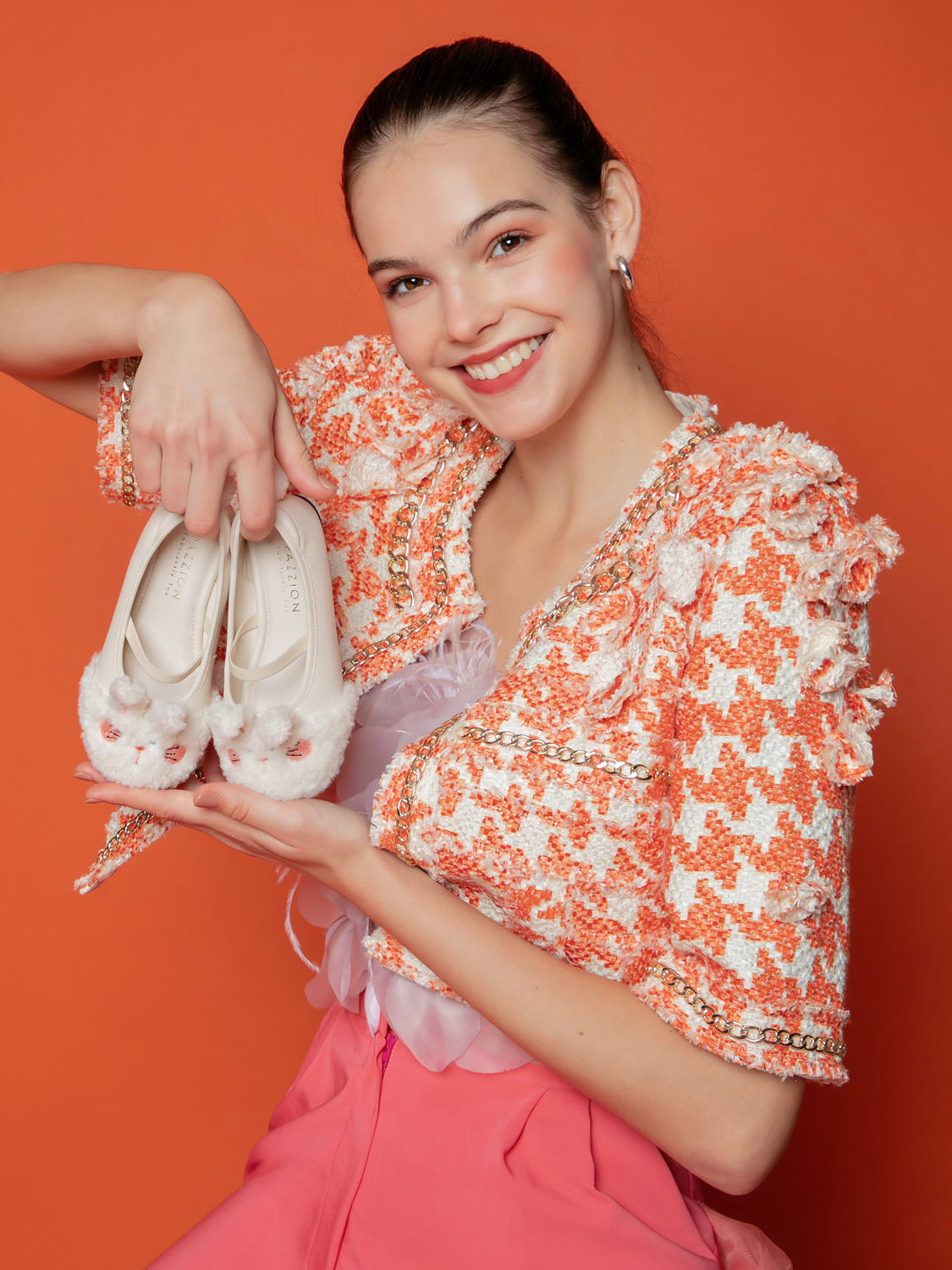 Singaporeans are becoming more open and inclusive to trying new styles, even incorporating multiple styles in their ever-expanding wardrobe.
In 2019, the company made another bold move with the launch of Pazzion cafe at Takashimaya and Jewel Changi Airport. It also launched its Lifestyle Collection in 2021 during the COVID-19 pandemic, offering sustainable homeware, scented soy candles and sanitisers.
Ng said: "Specifically, as Singaporeans began spending more time at home, they became more aware of taking care of their mental wellness by enhancing their living space with products that make them feel good and positive." He explained that these developments were to address the relevant needs at the time and to create a holistic shopping experience for customers.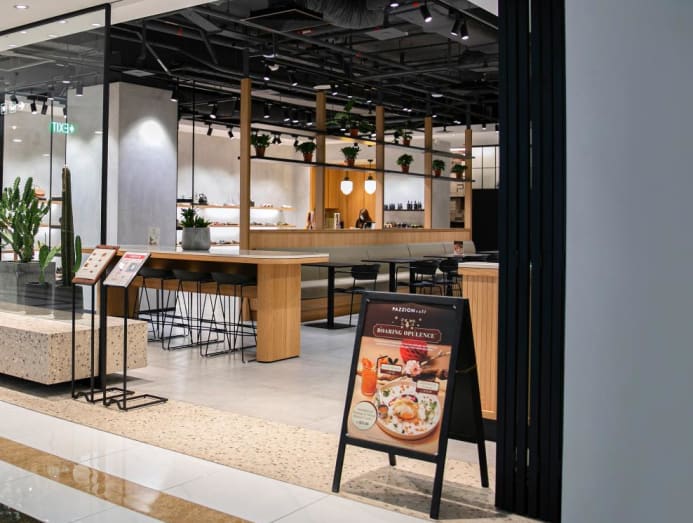 It is clear that evolution is important to Pazzion. "As a company, we should always be growing. If not, we will be stagnant," Ng stated.
The company delves deep into researching each market before plans are made. "We also take into consideration the different demographics of different countries. With that in mind, thorough research on the consumer behaviour of each country is done with specific plans devised," he added.
For example, in the Singapore market, he noted the changing consumer behaviour over the years, "Singaporeans are becoming more open and inclusive to trying new styles, even incorporating multiple styles in their ever-expanding wardrobe."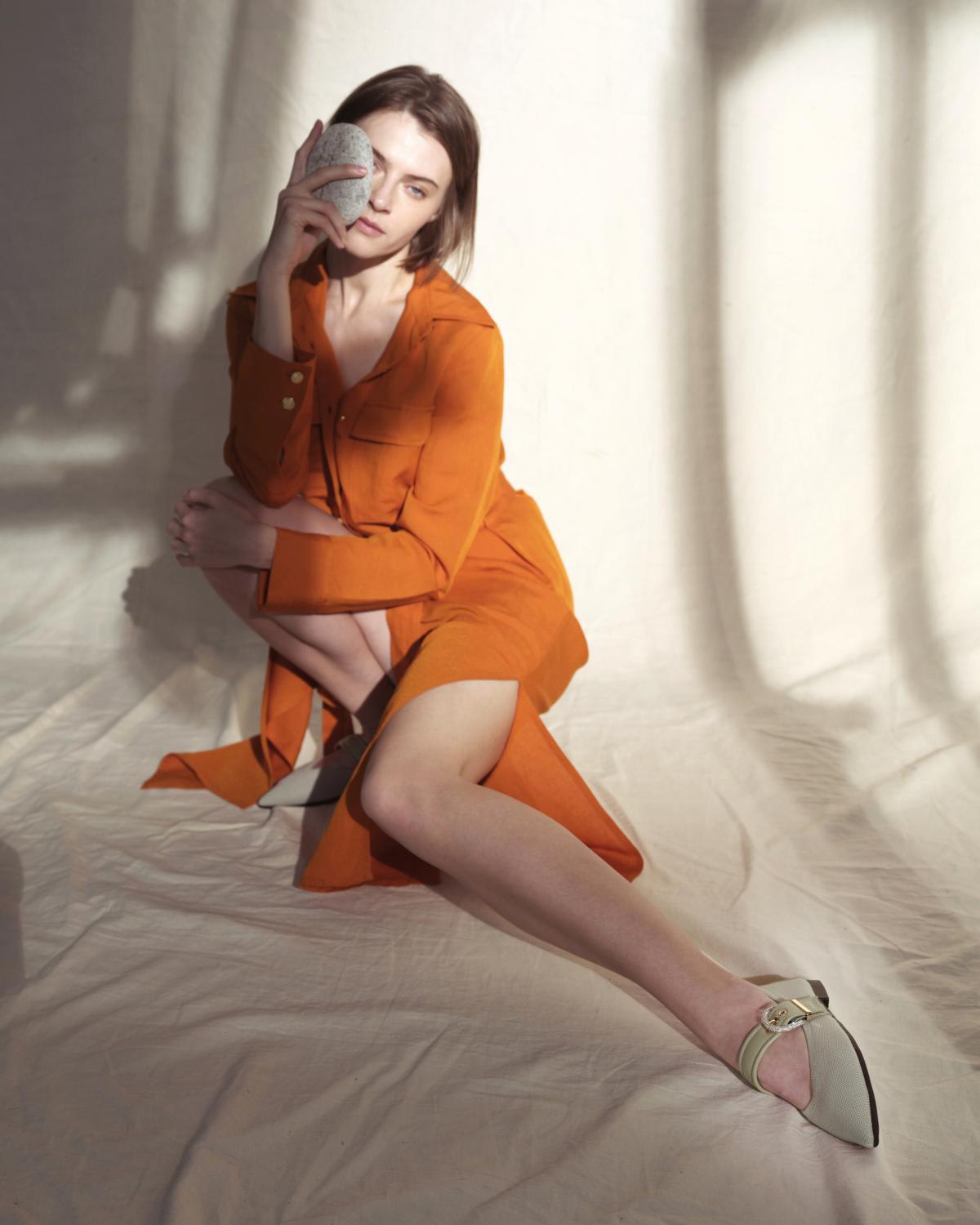 More refinements are expected for the brand in time to come as it continues to evolve. "Essentially, we want our branding, tone, image, style and identity to be more uniform with a clear direction of becoming an international brand that provides effortlessly stylish shoes for all occasions – while also creating a holistic shopping experience for our customers," he explained while emphasising the need to create better experiences for customers and to be able to effectively address their needs across all touchpoints, whether it is e-commerce through its Singapore or international sites, physical stores or social commerce through its social media sites.
While the company has ventured into the lifestyle space, the business remains firmly rooted in creating women's footwear. He stated: "There's still a lot of potential in the women's footwear market, and with my love and passion for shoes, putting out fresh designs is a top priority for me."
SERIOUS ABOUT SUSTAINABILITY
As with many other companies, the brand is committed to enhancing its sustainability efforts with initiatives and campaigns. Ng said: "Besides stepping out of our comfort zone and constantly looking for new challenges to keep ourselves on top of mind, we also have a long-standing commitment to doing business socially and environmentally responsibly while giving back to society."
Putting out fresh designs is a top priority.
In conjunction with Earth Month 2023 in March, the brand is set to donate in support of WWF-Singapore's Plastic Action (PACT) initiative for each shopping bag used. Customers also enjoy discounts on coffee when they bring their own cups in March. Furthermore, used coffee grounds at the cafes will also be recycled into making soap bars. Pazzion Care, the company's corporate social responsibility programme, works to collaborate with charities and international organisations to build a strong community and create a positive environmental impact.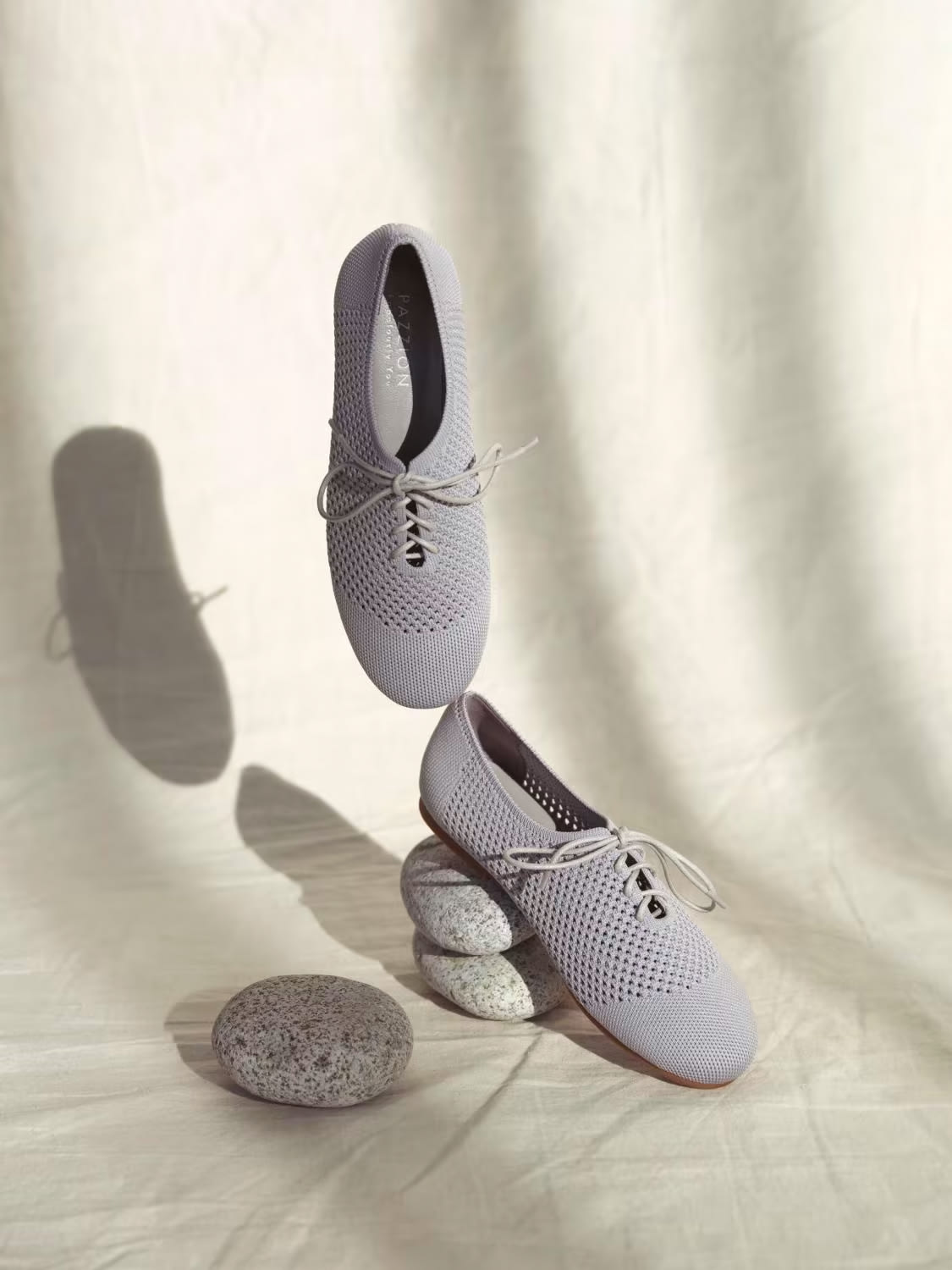 When asked about the use of lambskin in its Sustainable Collection and how this aligns with being truly sustainable, Ng explained: "Lambskin has always been a staple material in most of our shoes as it is essential to good craftsmanship and comfort. We focus on advancing gradually, implementing contemporary sustainable expressions in our shoes with every future collection."
For this particular collection, flyknit material, an unfinished woven or knitted fabric was used. The material is 100 per cent recycled post-consumer polyester made from plastic waste collected from seas and landfills. While lambskin was used in specific areas of the footwear for comfort, the usage was reduced by about 70 per cent, and the material was obtained from approved abattoirs. He stated: "We are working hard on Research & Development, and possibly – in the near future – we can find a more sustainable material to provide the same quality and comfort.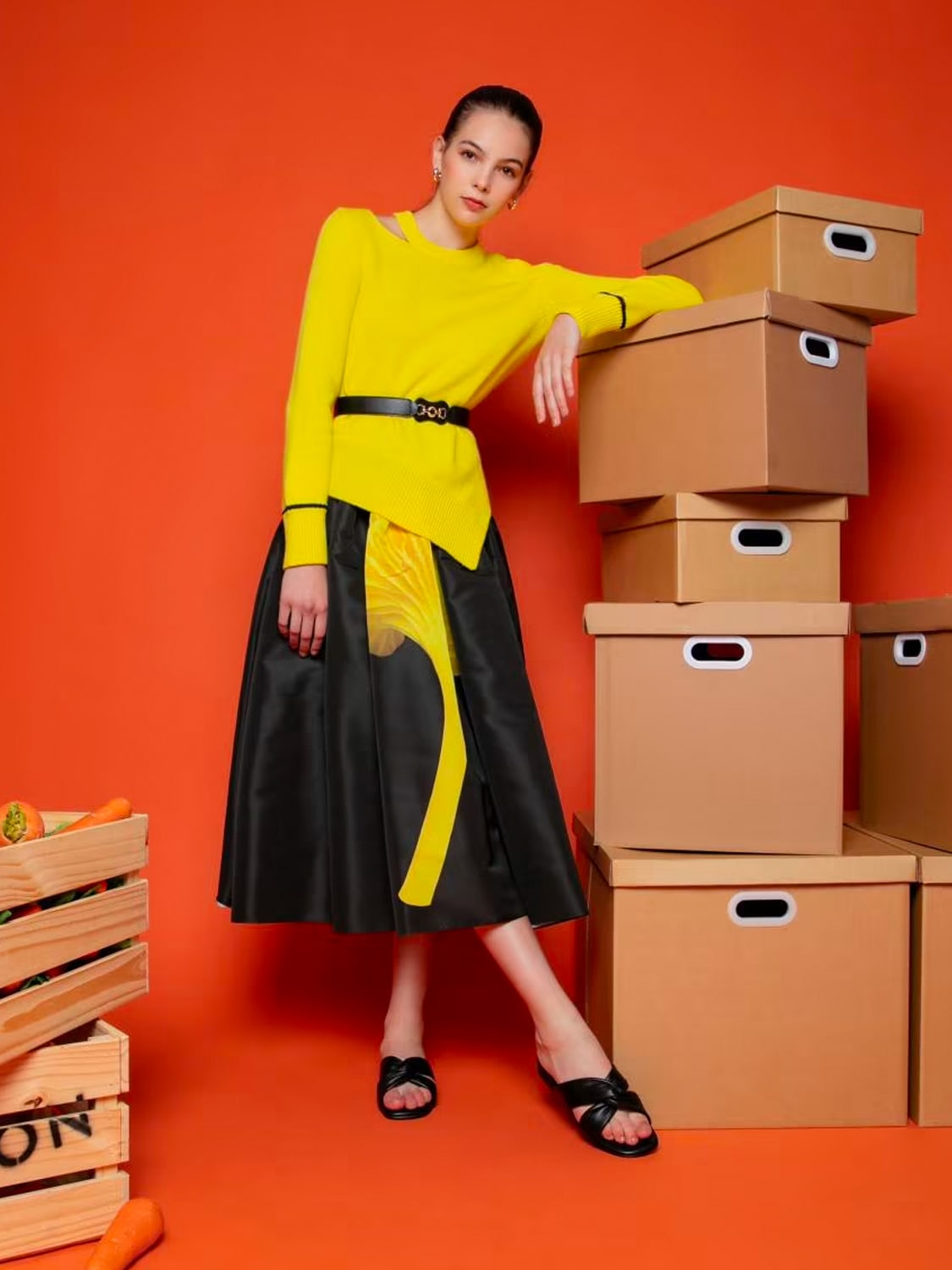 In the past two decades, the business has met with challenges but they have managed to overcome them by being forward-thinking and staying focused. "The market and consumer behaviour has changed quite a fair bit in the last two decades. With huge technological advancements, consumers are more internet-savvy, and we need to be constantly aware and updated on new trends. Specifically, the current pandemic-led changes have shaped us to become a digital-forward company," he said.
While the COVID-19 pandemic caused great disruption globally, the company managed to steer through it by focusing on its online presence. He explained: "Our retail stores were badly affected by the lack of tourism and lower propensity to purchase. Fortunately, we already had a digital presence prior to the pandemic and accelerated our online expansion with our e-commerce store, which helped ease the brick-and-mortar losses."
After two decades in the business, what does Ng see as the driving force behind the company's success? He believes that it's a combination of perseverance and a good understanding of the market that has enabled the business to succeed. He shared: "It is also about understanding the needs of the current market and times and strategically adapting and pivoting towards a trend that stands by the brand's goals."