Queen Elizabeth II dons Singapore-made brooch in latest public appearance
The gold-and-diamond brooch, a Diamond Jubilee gift from the Singapore government, is reportedly one of the queen's favourites.
Queen Elizabeth II added a tropical touch to her bold outfit in her latest public outing. At the official opening on Tuesday (May 17) for London Rail's new Elizabeth line, named in her honour, the monarch was seen wearing an intricate bird of paradise brooch – made of 18-karat yellow gold and inlaid with 61 diamonds – on her bright yellow wool coat. 
The Bird of Paradise Pendant and Brooch, crafted by Foundation Jewellers' Thomis Kwan, is designed in the Singaporean atelier's traditional Peranakan style combining local Malay and Chinese aesthetic influences.
In July 2012, a representative from Singapore's Ministry of Foreign Affairs purchased the S$6,800 (US$4,900) showstopper for then-President Tony Tan to present to the queen in commemoration of her Diamond Jubilee.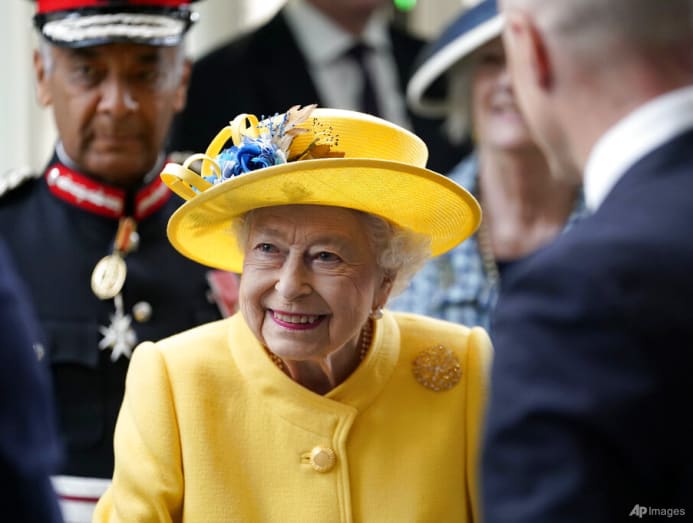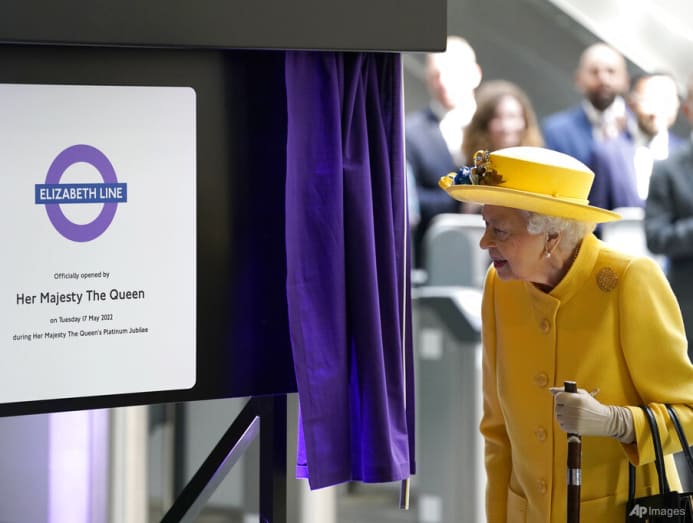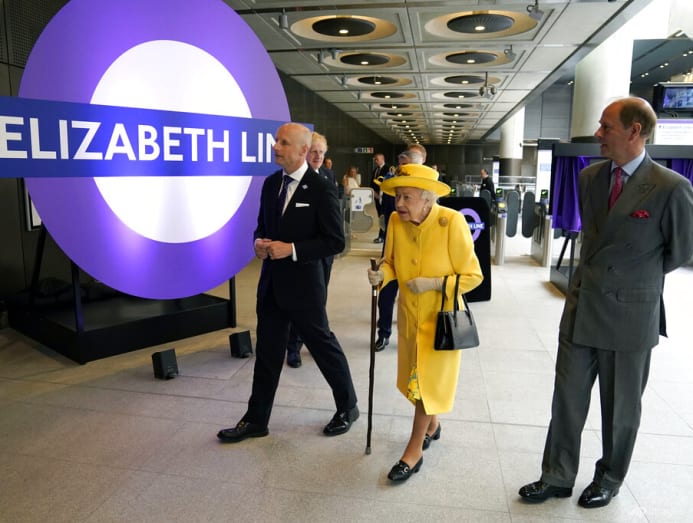 Kwan and his wife only learned that the brooch had crossed land and sea to make its way into the queen's personal collection three years later at a Peranakan convention, when a regular customer congratulated them on the fact. In a 2016 interview with Harper's Bazaar Singapore, Kwan said: "It is a miracle. Ten years ago, I would have thought that the Queen wearing our brooch would be impossible." 
According to the blog From Her Majesty's Jewel Vault, the queen has worn the brooch to public appearances more than 20 times since receiving it, for both "official engagements [and] personal occasions", including her great-granddaughter Charlotte's christening in 2015. The blog also noted how she had worn the piece on two occasions in January 2020, further suggesting that she has been "quite pleased with her gift".