Why buy when you can rent your next party look? These 5 places offer gorgeous dresses to suit every budget
We've reached the tail-end of the year and you know what that means – it's time to plan for party season. We've got you covered from sequined gowns to flirty frocks and everything in between. And the best bit? They won't burn a hole in your wallet.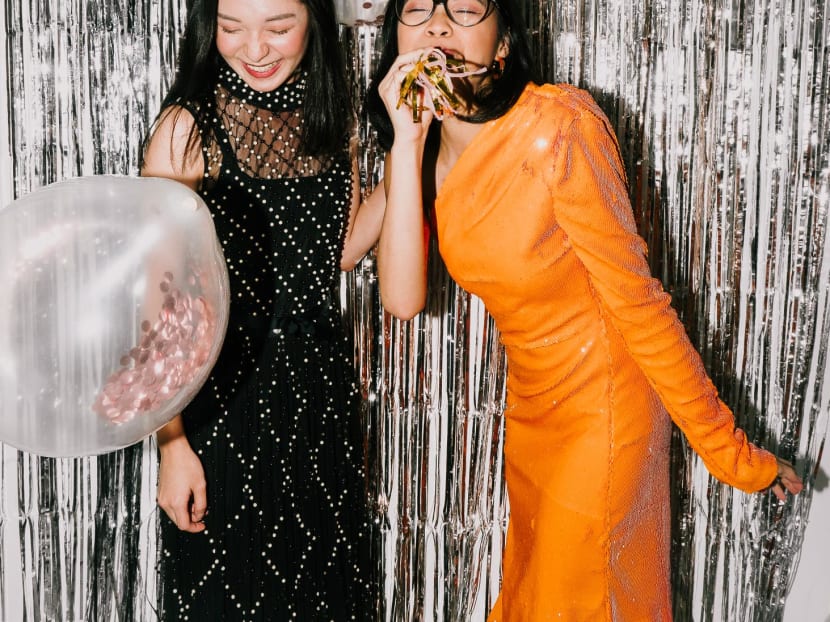 We're back to pre-pandemic normalcy. Well, almost. And you know what this means, right? All those year-end parties and gatherings that you've missed out on the last two years will be back with a vengeance.
The only setback? The possibility of too many parties and too few outfits. Not everyone has a sparkly dress that they can pull out in a jiffy. And no one wants to be seen recycling the same dress at back-to-back parties, right? But before you head out to buy a new outfit that you might only wear once or twice (at most), why not consider renting one instead?
Gown rental service owner Yan of 18atelier shared that many of her store's customers have revealed that they've had buyer's guilt, regretting paying good money for gowns that they've only worn once.
When you rent, not only do you get your pick of some fabulous outfits for different parties – Christmas, New Year's Eve, prom, office D&D, but it's also gentler on your wallet too. According to Joana Priou of Style Theory, renting an outfit does indeed make more financial sense. "Our members save an average of S$585 (minus the platform's subscription cost) by renting monthly."
But that's not all. Ming Bridges, founder of Rentadella, shared that renting a dress is also a lot more sustainable. "By renting a dress from us, you've saved around 8,100 litres of water and over 15kg of CO2 emissions."
Whether you're looking for something fun and flirty or going for timeless elegance, here are five stores you should check out.
1. 18 ATELIER
Good for: Elegant gowns for formal events.
What you need to know: 18 Atelier carries a wide selection of designer gowns, about 200 to 300, in a range of sizes, going from UK 8 to UK 18. And if you're a fan of Australian labels such as Jadore, Portia & Scarlett, and Andrea & Leo, then you'll definitely want to check the store out. They also bring in new styles and colours every few weeks, pegged to the launch of new arrivals from the various brands.
What to expect: Sparkly sequined gowns and light-as-air tulle dresses in a wide range of colours from sophisticated blues to vibrant reds and pinks. Book your dress one month in advance and come by for a second fitting two weeks before the actual event to ensure your outfit fits perfectly.
How much: S$98 to S$188 per dress for a duration of four days. This also includes a one-way free courier service to send or pick up the gown for your convenience.
We love it because: Not every dress will fit you to a tee, but if you need a little alteration to get your chosen outfit to fit better, 18atelier offers fast alternations for small adjustments that can be done within one to two days without any extra charge. 
How to: Make an appointment via sales [at] 18atelier.com.sg.
Good for: An outfit for every occasion.  
What you need to know: Style Theory easily has the largest inventory of outfits – more than 50,000, from workwear and winter wear to party dresses and even for clothes for mums-to-be. The store brings in outfits from more than 200 designers from across the world, including US, Paris, London, Australia, Korea, Hong Kong, Turkey, Romania and, of course, Singapore – yes, they're all about #supportlocal too. Take your pick from a wide collection of outfits from Talulah, Finders Keepers, Yumi Kim and Minor Miracles in sizes from XXS to XL. Stocks are also updated regularly, up to two times every week, so there's always something new to try.
What to expect: Everything from workwear to flirty weekend dresses and chic pantsuits.
How much: It starts from S$79 for six items a month. Style Theory works on a monthly subscription plan that allows you to rent three to four items each time, up to six to 12 items a month, depending on the plan chosen. The best bit? If you really love the outfit, you can keep it for as long as you want, letting it roll over to the following month's subscription. Returns are also fuss-free as you can swap your existing items for the new ones when they come in.
We love it because: Each outfit is carefully curated to suit Singapore's weather so you won't have to worry about heavy fabrics that make it hard to breathe and walk in. And because no outfit is complete without a little accessorising, Style Theory also rents out bags from Chanel, Dior and Gucci that you can pair with your clothes.
How to: Sign up for a subscription plan via the website or download the app.
Good for: Outfits for every woman – even mums-to-be, and every occasion.
What you need to know: There's definitely no shortage of wondering what to wear at Rentadella as the store carries more than 2,500 outfits. Plus, you can even match with your besties as the store stocks multiple sizes for different women. Popular brands you can find here include Rebecca Vallance, Bronx & Banco, Adrianna Papell, Likely, Eliya The Label, Nookie and Rebel, which is the new sister brand from Eva Lendel. New stocks come in with every new fashion season.
What you can expect: Feminine dresses, chic suits, elegant ballgowns and even cheongsams.
How much: S$69 to S$499 per outfit for four days, though dresses can be rented out for up to 16 days if you need it longer.
We love it because: Rentadella offers dresses in sizes from US 2 to 24. Plus, they even arrange alterations if needed to tailor each outfit to fit each customer perfectly.
How to Make an appointment on the website.
4. LUXE WARDROBE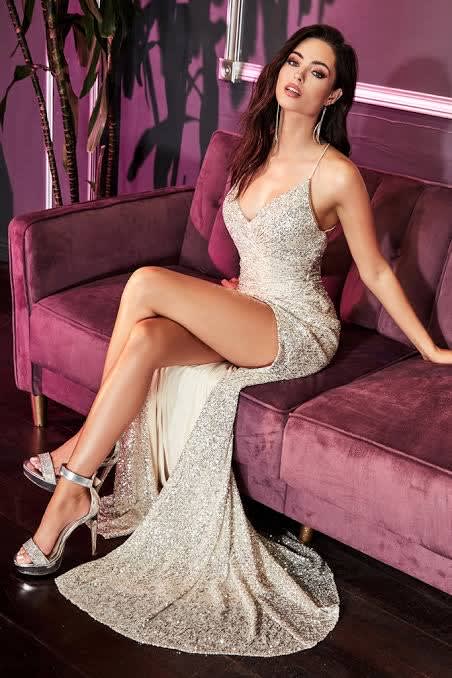 Good for: Glam goddess gowns and last-minute requests.
What you need to know: While Luxe Wardrobe has a slightly smaller collection of outfits in its stash (around 250 dresses), rest assured that it's still well curated. The store brings in dresses mainly from the US and Australia, and is said to have one of the biggest La Divine by Cinderella Divine and Andrea & Leo collections in Singapore, with new outfits coming in quarterly.
What you can expect: Bling-ed out sequined gowns and sexy cut-out dresses. Make your booking at least four weeks before your party, but to be extra sure, give yourself six weeks to select a dress and come in for a fitting.
How much: S$189 to S$589 for four days, with an option to extend at S$10 per extra day. This does not include delivery charges for your outfit if you need it dropped off or picked up.
We love it because: They're the go-to people if you're looking for a last-minute outfit, as Luxe Wardrobe can arrange for pick-ups with only 24 hours notice if needed – if the dress is available, of course.
How to: Schedule an appointment on the website.
5. STYLE LEASE 
Good for: Nearly every event, including black tie formal, red carpet situations and even proms.
What you need to know: The store carries around 400 to 500 pieces in sizes ranging from UK 4 to UK 16, with new stocks coming in every month. Brands you can find here include: Lexi, Solance London and Milla Nova, which is also exclusive to Style Lease. Hot tip: Ukraine designer Milla Nova is a top favourite among customers.
But if you're really looking to be the belle of the party, you can also enquire about renting gorgeous Nicole Felicia gowns, which is carried exclusively by Style Lease's sister outlet, The Ivory.  And if you loved what you rented, don't forget to look out for Style Lease's annual sample sale where older stock get a chance to go to new homes.
What you can expect: Fun and flirty outfits, including jumpsuits and feather-adorned cocktail dresses.
How much: Starts at S$100 for four days, but it can also be extended, which is great if you're heading overseas for a destination wedding or celebration.
We love it because: Received your dress and realised that it might be too long or gaping a little? The team offers on-site alterations, which means they'll come to you if the dress needs to be taken in or up. But do note that this service is only offered for jobs that take no more than 30 minutes.
How to: Book an appointment on the website.