Sensitive skin or eczema: How can you tell and what can you do about it?
Not sure how to differentiate between the two and even the occasional skin irritation? CNA Lifestyle asks a dermatologist and lists down some products to try.
Itching, rashes, redness, stinging and peeling – we've all experienced one or several of these skin symptoms at some point in our life. For many of us, the occasional bout of skin irritation may be brought about by skincare products that don't quite agree with our skin – perhaps you were trying out a new retinoid product, or simply a cleanser or exfoliant that's too harsh.
For the rest of us, however, these symptoms are chronic, which means they persist, diminishing at times and flaring up very frequently. This may happen to you even though you are taking particular care not to irritate your skin and are only using products that are designed to be gentle on the skin.
Whether it is the former or latter, it is worth noting that there has been an increasing prevalence of these issues, which partly explains the proliferation of skincare brands with products that are designed for sensitive skin.
Can it be attributed to a general increase in awareness of this skin issue or is it true that more and more people are suffering from it? CNA Lifestyle gets a skin expert to explain.
DO YOU REALLY HAVE SENSITIVE SKIN?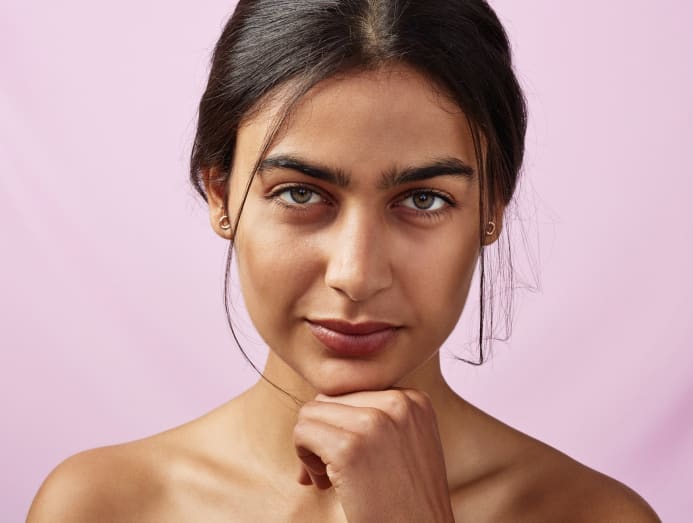 First of all, how do we know if we have sensitive skin? This could be difficult to pinpoint if you occasionally suffer minor skin irritation, but do not have severe symptoms associated with skin diseases like eczema.
According to Dr Coni Liu, a dermatologist from DS Skin & Wellness Clinic: "If your skin easily breaks out in rashes or shows allergic symptoms, you probably have sensitive skin – which is a genetic predisposition."
At the same time, sensitive skin is typically also a condition that one has alongside a skin disease, although it can exist on its own, too.
According to Dr Liu, sensitive skin is linked with eczema, which is "the end result of sensitive skin being exposed to triggers that lead to eczema". "They are not mutually exclusive and probably form a spectrum – sensitive skin often refers to different degrees of eczema," she explained.
If you've noticed that your skin often reacts to skincare and cosmetic products that do not bother other people, it's likely that you have sensitive skin reacting to certain ingredients in them.
Besides products, environmental and lifestyle factors can also bring about adverse reactions. In fact, they could be part of the reason why it is such a common complaint these days.
"It is well established that the risk of (having) clinically sensitive skin follows a rural-urban gradient – air pollution and proximity to traffic, increased water hardness, exposure to tobacco smoke, and psychological stress may also be arguable byproducts of urbanisation and have been associated with eczema risk," explained Dr Liu.
In other words, our hectic, stressful city lifestyle and the increasingly polluted environment that we live in can also cause sensitive skin to act up more frequently.
CONTROL WITH THE RIGHT SKINCARE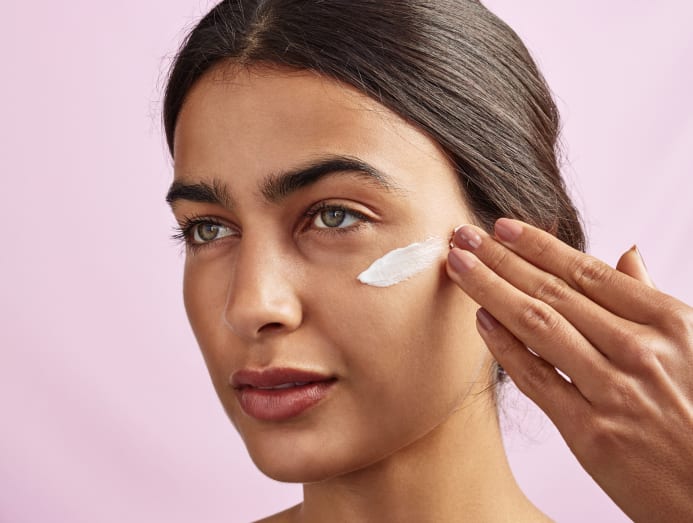 Thankfully, sensitive skin alone can be managed more easily than a skin disease. While Dr Liu noted that the genetics of skin sensitivity cannot be altered, and environmental triggers cannot always be controlled, what you can definitely do is avoid products that trigger adverse reactions.
In general, you should adopt a routine that is gentle on the skin and avoid products with strong surfactants or harsh actives, which are both triggers of skin irritation.
Dr Liu stressed the importance of moisturising. "With the lack of good skin-barrier function, our skin is subject to allergens and infections easily. To restore or replace that barrier, regular moisturising with moisturisers that contain ceramides is probably the most important step in protecting the skin from environmental assaults."
While you won't have to strictly restrict yourself to dermatologist or dermatologist-approved skincare products, you need to apply care in choosing them. So don't forget to read the ingredient lists carefully before making a purchase.
Dr Liu agreed that there are many good over-the-counter brands with moisturisers that contain ceramides, but she also cautioned: "Avoid fragrance, essential oils and any exfoliating ingredients to prevent developing a contact allergy."
Trendy products that claim to reveal your radiance in one use, or that tout a multitude of benefits and functions in a bottle are not safe for your skin type, as they are very likely to contain strong actives or ingredients at a concentration that can cause irritation.
Instead, look out for products that have been tested and proven safe for use on sensitive skin, such as the following.
SU:M37 TIME ENERGY RESETTING TONER, S$66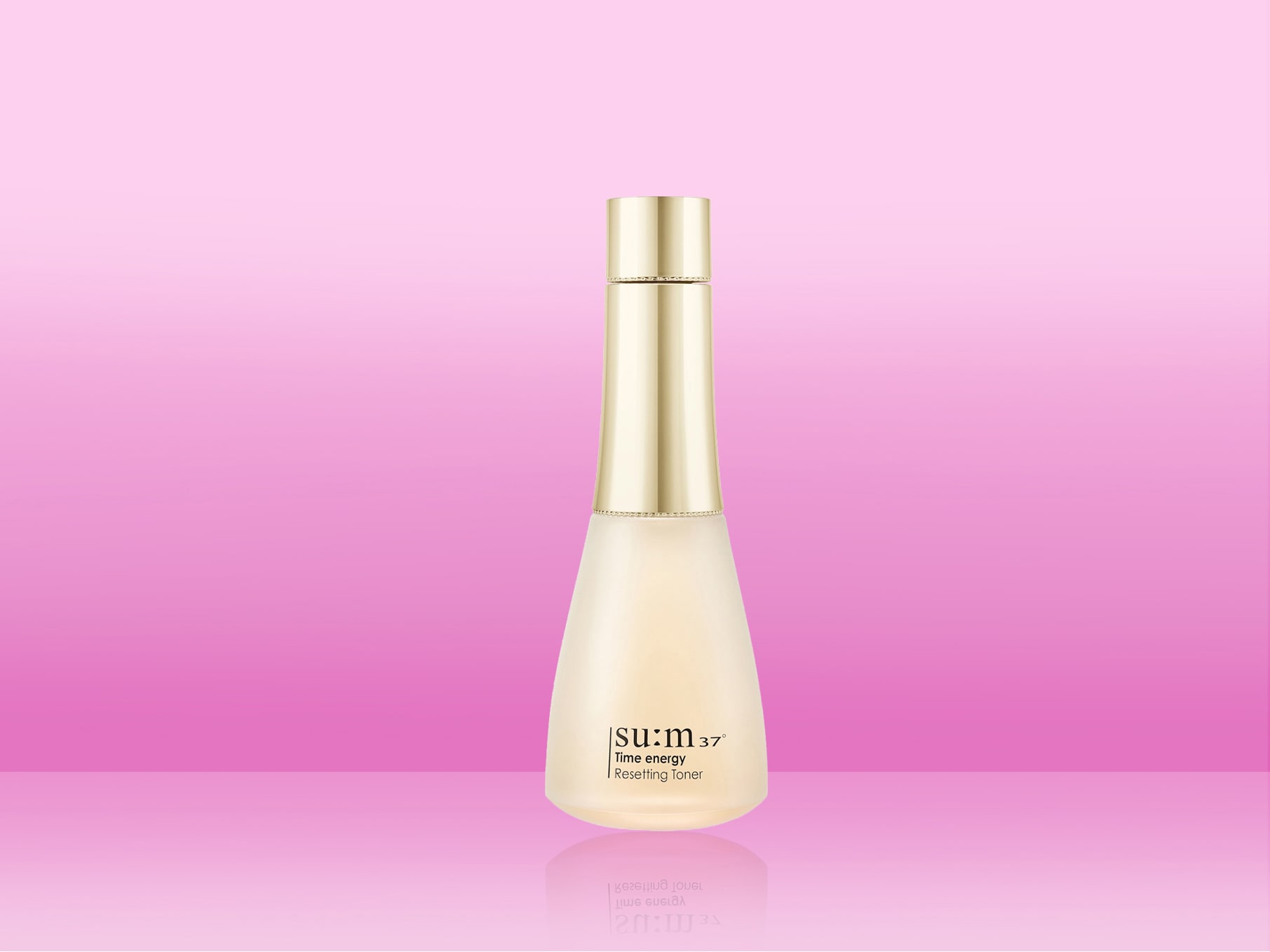 The Korean skincare brand's Time Energy line has been upgraded with a milder formula that has been tested to be suitable for the most sensitive of skin. The products in the range contain hyaluronic acid and ceramides to boost hydration levels for healthier, plumper skin.
GOODAL HOUTTUYNIA CORDATA CALMING ESSENCE, S$49.90, FROM WATSONS
A whopping 97 per cent of this product is made up of houttuynia cordata – a plant extract that soothes inflammation, helps skin regain its balance and strengthen its barrier. Formulated without artificial fragrances and colours, parabens, sulphates, animal products, alcohol, mineral oils or silicone.
PAI SKINCARE HELLO SUNSHINE: SENSITIVE SUNSCREEN SPF 30, S$64, FROM SEPHORA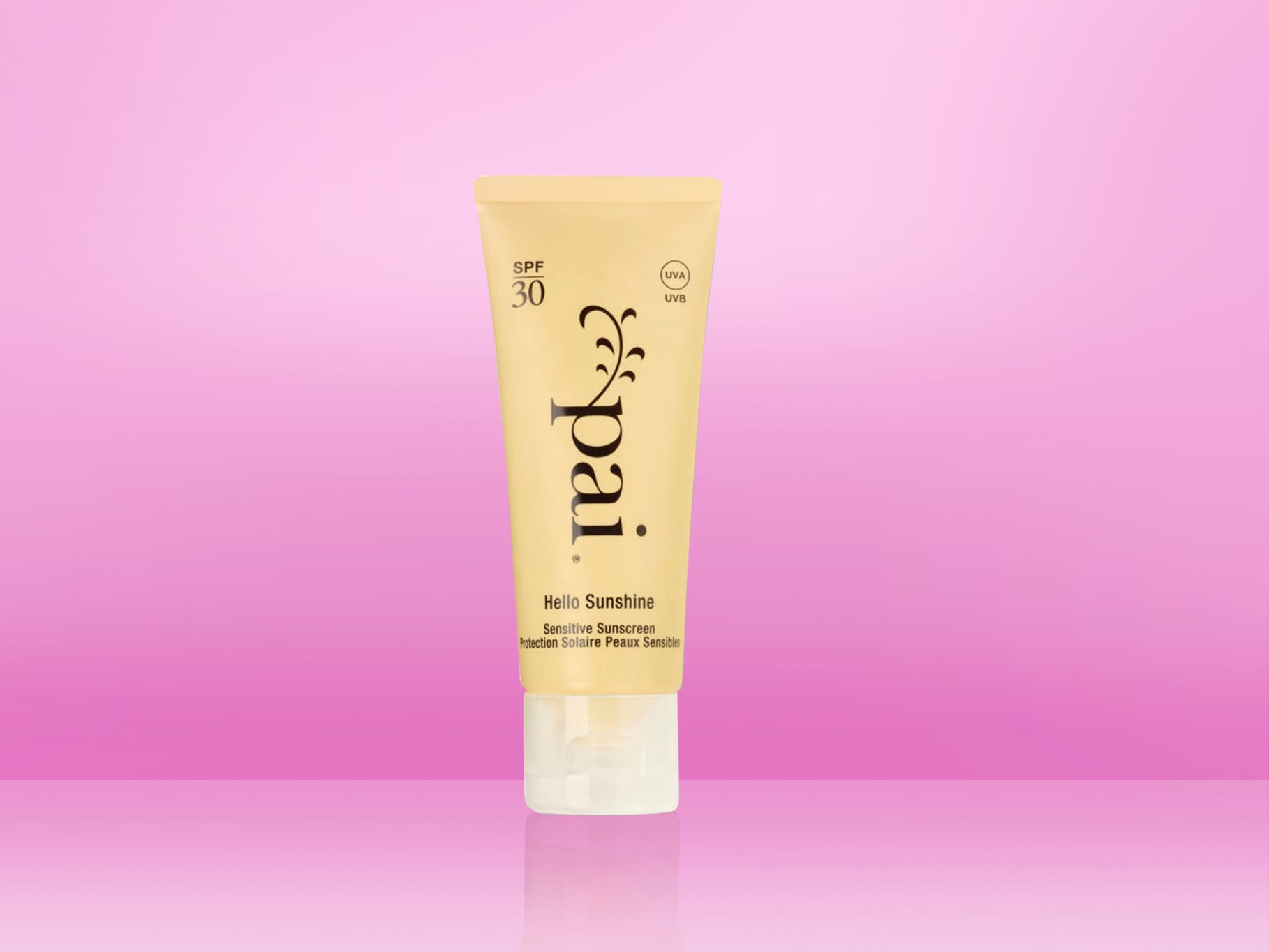 Go for a physical sunscreen like this one by clean beauty brand Pai if you have sensitive skin, as certain ingredients in chemical sunscreens are known to cause allergic reactions.
SKINCEUTICALS GENTLE CLEANSER, S$49, FROM SKINCEUTICALS.SG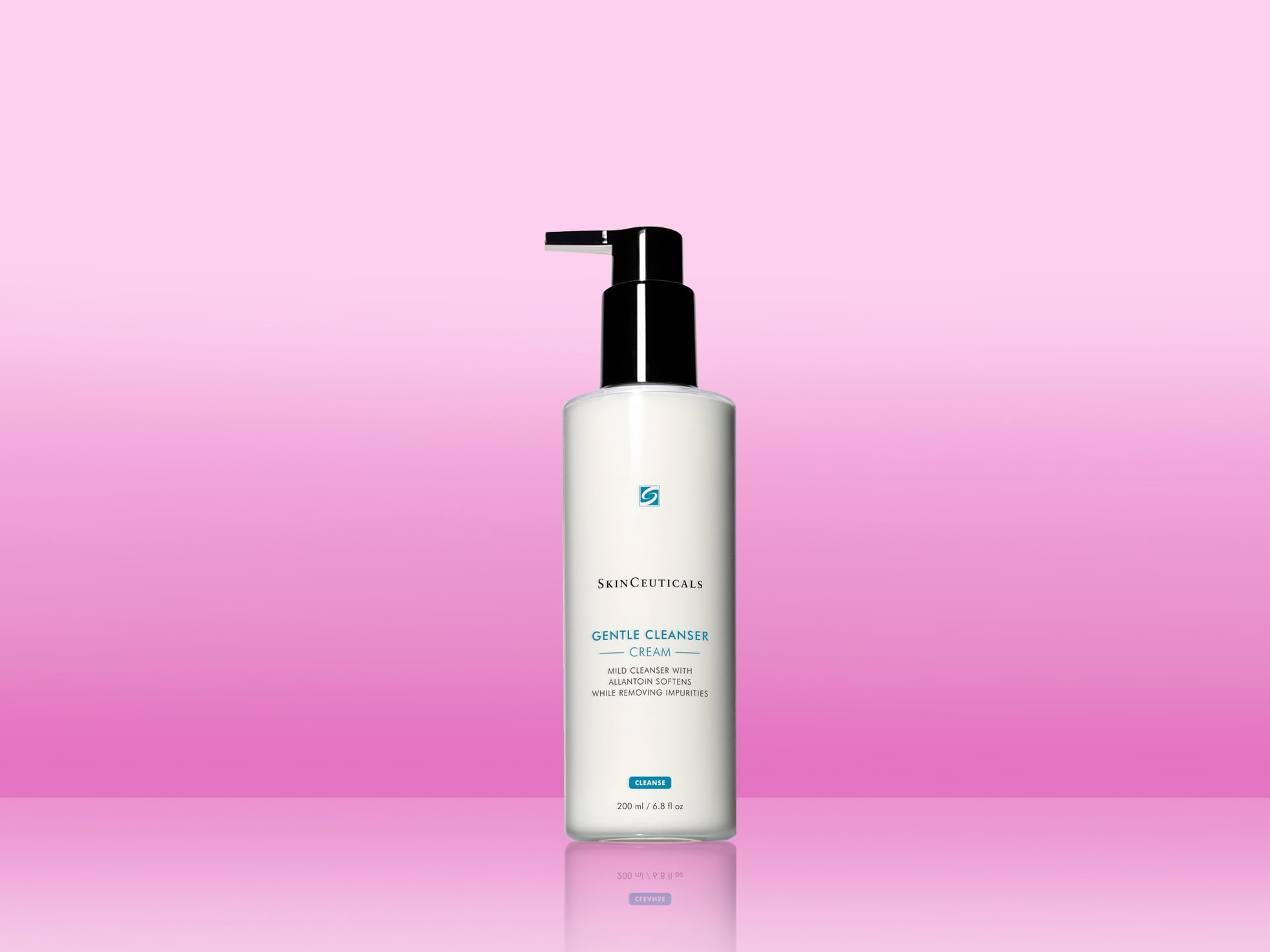 This creamy, mild cleanser is formulated with an emollient-rich surfactant, as well as allantoin, glycerin, and orange oil to soften and restore skin's surface. Perfect for sensitive skin, and even gentle enough for post-cosmeceutical-procedure skin.
KIEHL'S DERMATOLOGIST SOLUTIONS CENTELLA CICA CREAM, S$69
This hypoallergenic, non-comedogenic facial moisturiser protects skin's barrier while helping restore skin's healthy appearance. It contains Centella asiatica, which has soothing, antibacterial and antioxidant properties.
GLOW RECIPE AVOCADO CERAMIDE RECOVERY SERUM, S$64, FROM SEPHORA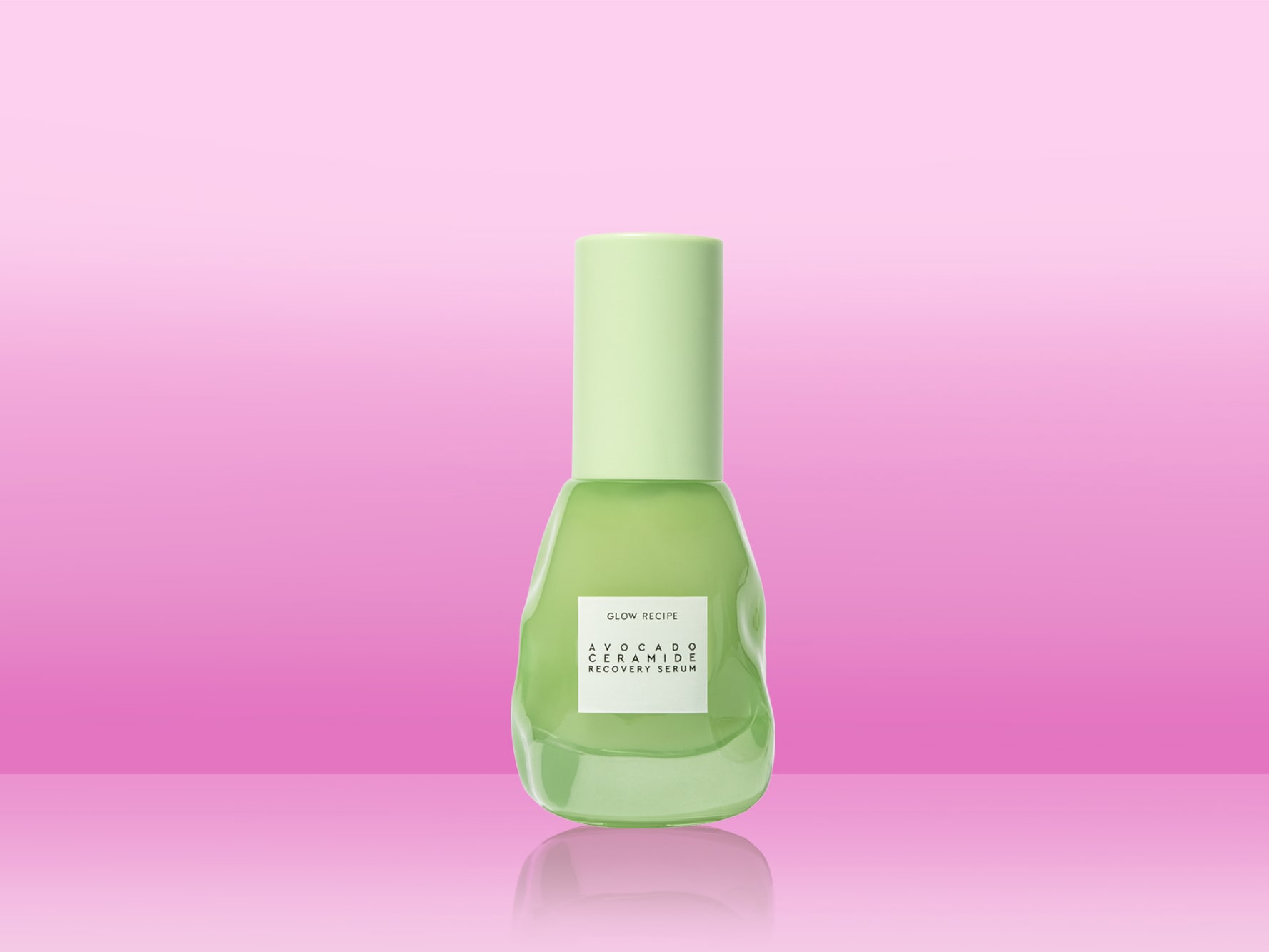 Avocado is good for you, especially for your inflamed skin. Made up of five types of skin-loving ceramides, avocado extracts and avocado butter, this serum helps skin recover quickly from sensitivity, irritation and stress.