Singapore designers turn to loungewear, the pandemic's sleeper fashion trend
Once a neglected part of a wardrobe, loungewear aka PJs are becoming more popular as women seek out comfy yet stylish WFH clothing that takes them from Zoom calls to a nap in seconds.
It took a bleary-eyed glance in the bathroom mirror for entrepreneur Nora Lim to come to an epiphany.
"Stirring from a night of interrupted sleep, I did not feel good when I saw myself in my husband's old t-shirt and my tattered shorts," Lim said. "As a mother, my time for rest had clearly become an afterthought – although I knew that rest and starting my day right is important especially to my mental and emotional wellbeing."
This realisation inspired her to think about coming up with more appropriate apparel. Together with co-founder Heng Juit Wen, they designed and launched Selenightco, a sleep- and loungewear brand comprising a range of pyjamas, camisoles and kimonos.
While the concept of loungewear – or PJs – is not new, it has only been in recent years that this category of clothing has become more attractive to both designers and customers alike.
From mass brands like Love, Bonito to independent labels such as Beddoni, Perk By Kate and Bells & Birds, there are now many Singapore-based brands offering various loungewear options.
Kate Low, founder of loungewear and lingerie label Perk By Kate, said the concepts of self-care and hygge (a Danish term for "cosy"), which were popularised in the last few years, were a key driving force behind the newfound love for loungewear.
"No one can effectively recharge with mess all around at home, so it takes a conscious effort to declutter, to fill your personal space with objects that spark joy, create your very own sanctuary, and then put on the right clothing to help you fully immerse in that restorative process," said Low.
The pandemic and the resultant work from home measures have further cemented loungewear as a staple in a woman's wardrobe. And in the past year, the concept has evolved into multi-functional and versatile outfits to be worn not just for sleep but throughout the day.
"Women are paying more attention and demanding more from their loungewear. There are blurred lines in physical and mental spaces for work, play and rest. Understandably, there are blurred lines with what we wear too," said Heng of Selenightco.
"People who are working from home also want something more presentable other than their old T-shirt and shorts. Something that they can look good and feel good in, plus take them from Zoom call to nap in seconds."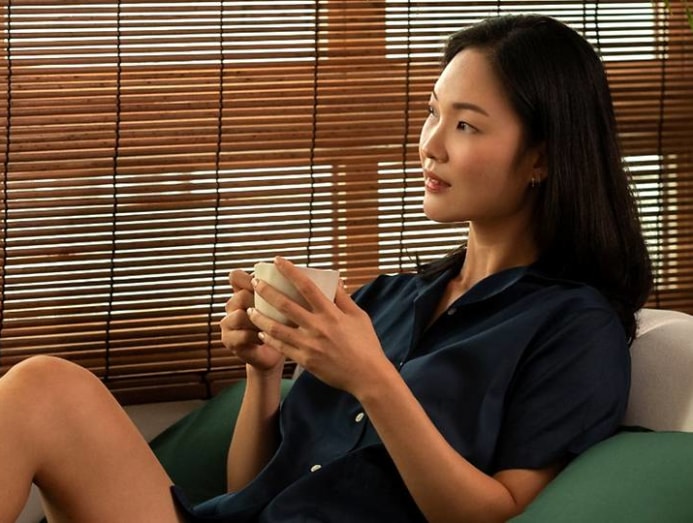 Demand for such pieces is certainly on the rise, with sales in the loungewear category doubling over the past year, the founders said.
Many women treat their pieces, which come in comfortable materials such as breathable cotton and indulgent silk, as resort wear. For instance, a smart piped pyjama top will look chic when paired with jeans or gold toned accessories like hoop earrings. Or else, a kimono can be quickly thrown over T-shirts or slip dresses when one has to answer the door or accept an urgent Zoom video call.
Now that stylish loungewear has become an essential part of many women's wardrobes, brands expect them to remain a staple even after the pandemic is long over.
Amanda Koh, founder and designer of Bells & Birds, observed: "It is now common to share life's daily moments on Instagram – and this includes an emphasis on #metime and #selflove. And when we can travel freely again, people will take their Instagrammable loungewear pieces with them on their trips, too."
Feel like slipping into something comfy and trendy too? Here are the most popular styles from six Singapore labels to check out.
PERK BY KATE LUCIE LOW-BACK DRESS, S$109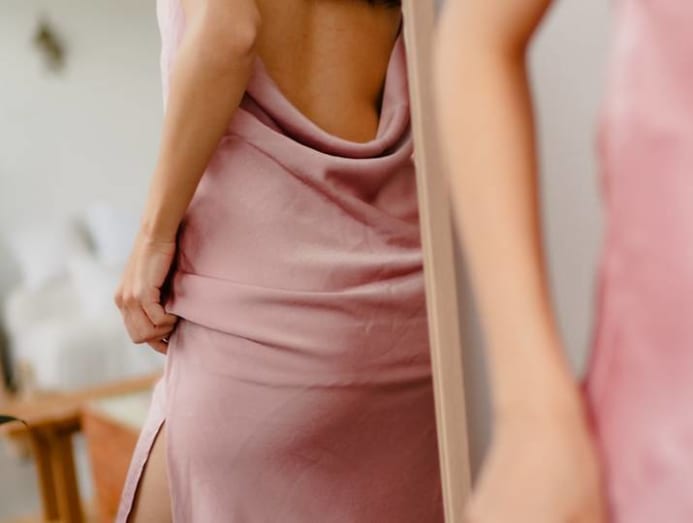 Made in elegant matte satin, this low-back lounge dress might look ultra-dressy but scores high on the comfort factor, too, thanks to its elegant drapes. Plus, with slip dresses all the rage now, this piece can also double up as a slinky number for your next big night out.

SELENIGHTCO THE SIGNATURE PYJAMAS SET, S$118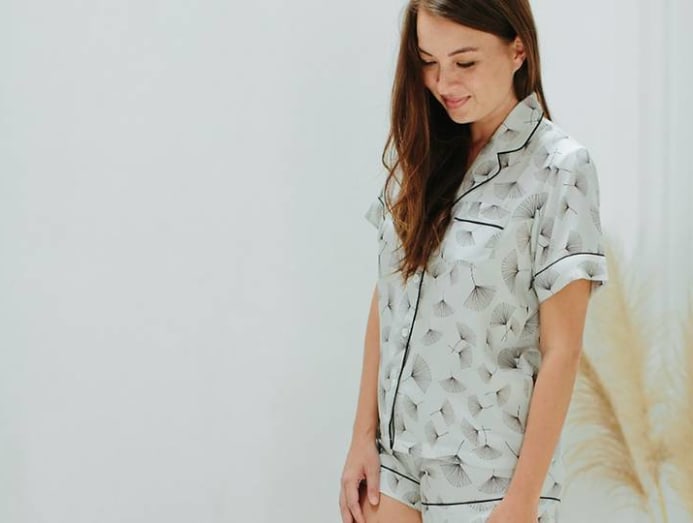 The quirky dandelion print of this eco-friendly PJ set (it's made from Tencel and viscose fabrics) is a cool conversation starter for stilted Zoom meetings or even chance encounters with acquaintances when you drop by the nearby supermarket to pick up groceries. 
And when it is bedtime, think of the soothing, floating motion of dandelions to lull yourself gently to sleep.

BEDDONI ISABELLE DRESS, S$125
Lightweight and roomy, this pillow soft rayon kaftan oozes easy breezy style. It is smartly designed with a drawstring at the collar so you can adjust the neckline in a jiffy. And if you prefer a dress with more structure when you need to pop out of your home, simply cinch the removable sash around your waist and you are good to go.

BELLE & BIRDS IBISCO FLORAL ROBE, S$120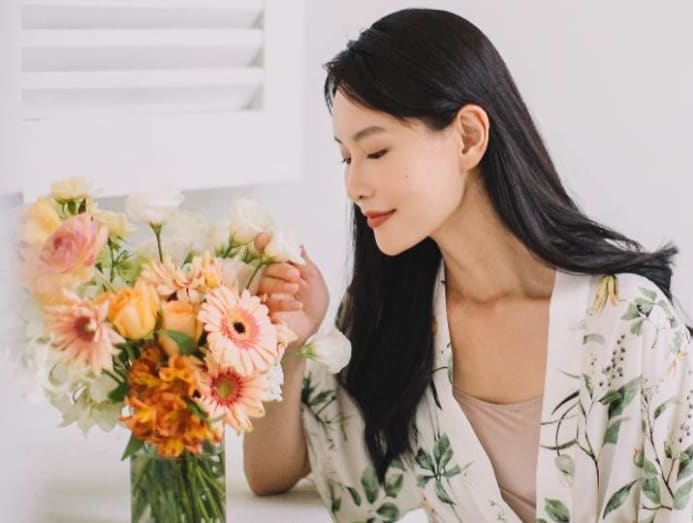 With a flattering floral print, this staycay-ready charmeuse satin robe will put you in the mood to lounge and indulge in precious me-time, all day and every day. It is an effortless way to dress up a well-loved and well-worn outfit like your old t-shirt and boxers or provide cover-up to that teensy slip or a camisole twinset.

SUSY AND BAE SILK CAMISOLE SET, S$129
Wind down after a long WFH day by slipping into this lightweight and silky smooth camisole and shorts set that is trimmed with pretty hand cut lace along the neckline and hems. To maximise your investment in this indulgent silk twinset, the top can easily be worn with denim jeans or a pencil skirt. 

SOJAO ELEVATED LOUNGEWEAR WOMEN'S SET, S$89.90
Designed in collaboration with menswear brand Benjamin Barker, this loungewear shirt and shorts set has a relaxed cut that is comfy yet presentable both on Zoom and in person. 
Both the shirt and shorts have functional deep pockets to stash your essentials and the pieces are made from the brand's signature 100 per cent organic cotton fabric that it uses for its bedsheets.