From Dior to La Mer, pamper your mum with these 7 reformulated skincare classics for Mother's Day
These skincare superheroes are perfect for the original superhero in our lives.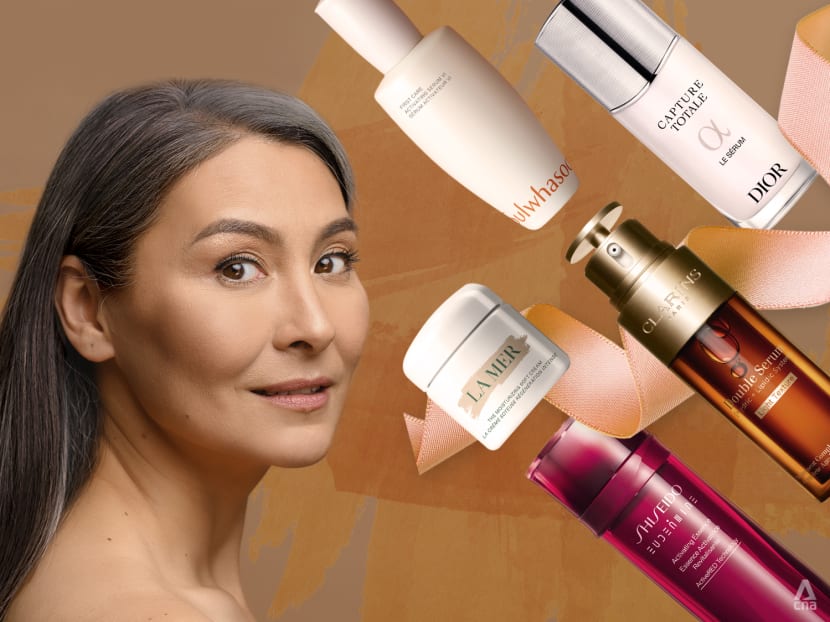 It's often said that the only constant in life is change. And if that means beauty brands keep working on improving their skincare formulas to deliver better results, we're here for it. 
At times, a formula can change almost annually. But brands might also prefer to take their time and only improve their product when a new discovery truly wows them.
And because our mums deserve the best, this Mother's Day, give her the gift of a radiant and youthful complexion with these improved legacy skincare icons.
L'OCCITANE IMMORTELLE DIVINE YOUTH OIL, FROM S$90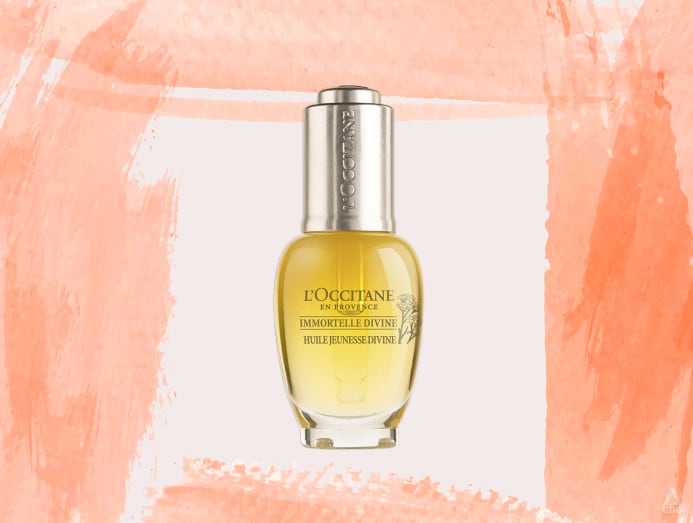 It's all about achieving a healthier and glow-y complexion with the Immortelle Divine Youth Oil. Its secret lies in the extract of the precious immortelle flower, known as the golden sun, which has been used in its formula since 2014.
And because you can't have too much of a good thing, the new update is packed with 10 per cent more of Immortelle essential oil. In addition, it also includes an immortelle super extract that has a natural retinol-like effect and a blend of botanical oils to give skin a healthy, radiant and youthful glow. Best bit? All you need is just one drop every time.
Available at L'Occitane boutiques and sg.loccitane.com
SULWHASOO FIRST CARE ACTIVATING SERUM VI, FROM S$125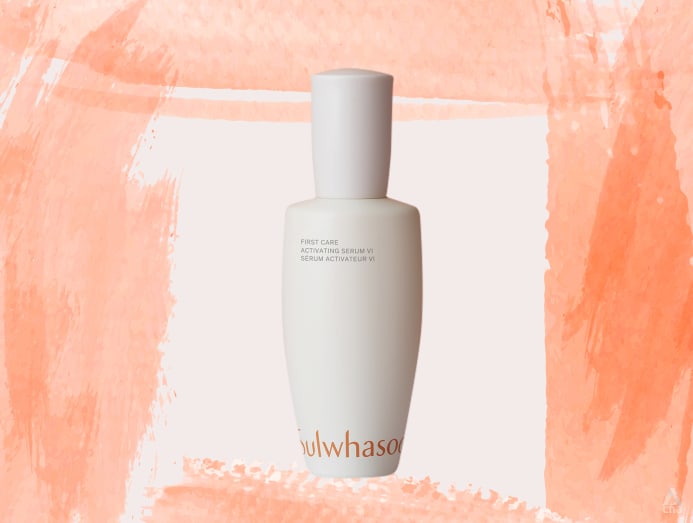 For a brand that's synonymous with the use of ginseng in its products, did you know that this is the first time the K-beauty brand has included the active ingredient in its signature First Care Activating Serum?
The updated serum is now enriched with a unique ginseng extract, lyphanax, that has undergone 500 hours of natural ripening in a Sulwhasoo Master Complex that has been developed to activate skin's skin-renewing abilities. Used as the first step after cleansing, the lightweight serum essence is said to be able to boost the effects of the other skincare products that follow.
Available at Sulwhasoo boutiques, counters and www.sg.sulwhasoo.com
SHISEIDO EUDERMINE ACTIVATING ESSENCE, S$145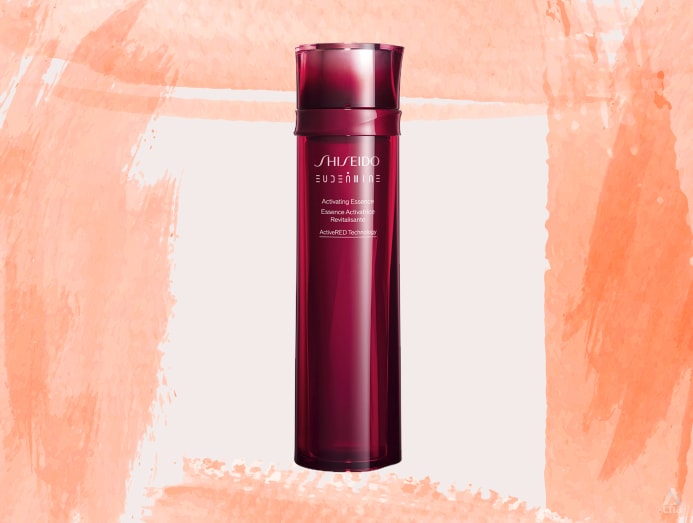 Arguably one of the Japanese beauty giant's most iconic products, the original Eudermine was introduced back in 1897. Over the years, its formula was improved to suit evolving needs until 1997, when its current formula remained untouched. That is, until now.
After 26 years, the Eudermine is getting a reboot. It now contains the brand's unique fermented kefir extract, along with yuzu and Shiseido's exclusive 4MSK. This new and improved lotion contains microparticles of oil, allowing it to be absorbed easier to deliver faster results. The result: Skin is well-hydrated, soft and supple.
Available at Shiseido counters and www.shop.shiseido.com.sg
CLARINS DOUBLE SERUM LIGHT TEXTURE, S$177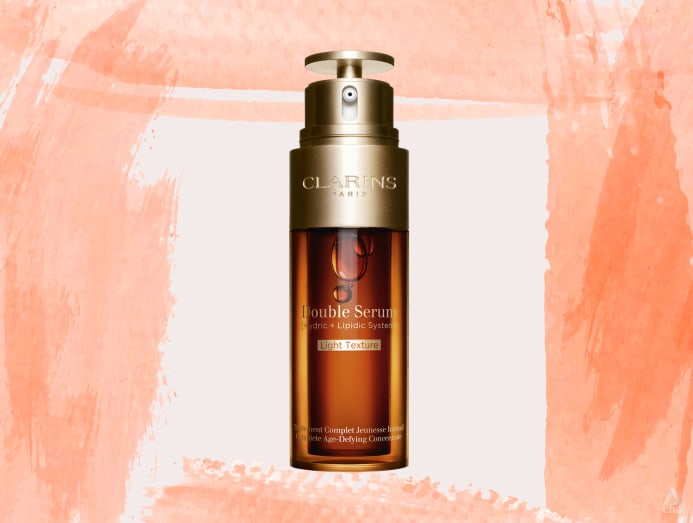 If you're a fan of the classic Clarins Double Serum, there is a new option that might just usurp its place in your skincare routine. Rather than overhauling the product, Clarins decided to put all the same anti-ageing benefits, which is boosting five vital functions of the skin – regeneration, nutrition, oxygenation, hydration and protection – into a lighter texture that is perfect for Singapore's humid climate.
While it still contains the same 21 plant extracts, the new version has a modified lipidic phase of the original Double Serum. Besides the addition of a new trio of super-lightweight molecules, the new lipidic phase now comprises 2/3 water and 1/3 lipids for the perfect biomimetic system double formula that nourishes, plumps and smooths the skin without leaving a heavy or tacky finish behind.
Available at Clarins boutiques, counters and www.clarins.com.sg  
SISLEY ECOLOGICAL COMPOUND ADVANCED FORMULA, FROM S$190
One of the early pioneers of believing in strengthening the skin's ecosystem or microbiota, the Sisley Ecological has been balancing and revitalising the skin of women since 1980. Forty years later, armed with new scientific knowledge about the skin's ecosystem, the well-loved moisturiser has gotten an update to enhance its skin-loving properties.
The improved formula features two key botanical extracts – burdock and meadowsweet. Together, they work to promote the balance of skin's microbial floral while strengthening the skin and boosting its immunity against external stressors. In addition, the formula also has a pH that's a close match to the skin, which, in turn, allows it to better balance the skin's flora to keep skin healthy and happy.
Available at Sisley counters and www.sisley-paris.com/en-sg/
DIOR CAPTURE TOTALE LE SERUM, S$250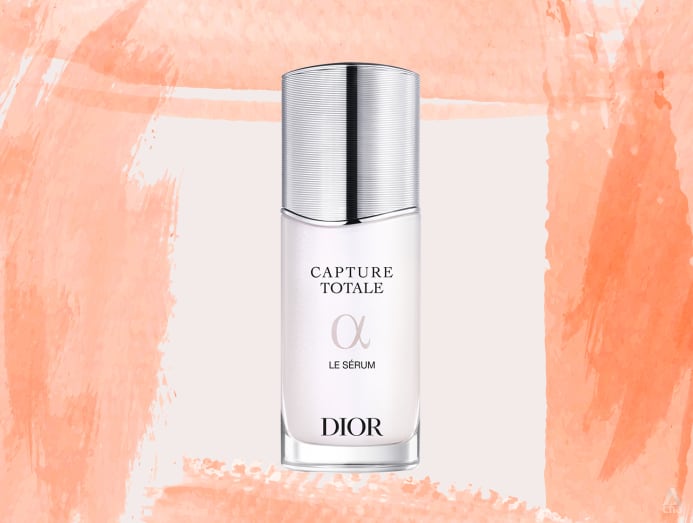 A global anti-ageing serum, it not only addresses skin's firmness, but also other signs of ageing from loss of radiance, elasticity and uneven texture.
While its secret has long been the use of longoza extract, grown in Madagascar, the improved formula now includes a newly developed hyaluronic poly-filler, along with Tuscan iris extract and the latest generation of longoza extract. The trio work in tandem to leave skin smoother in just four hours, firmer in seven days and looking more youthful in a month.
Fun fact: The hyaluronic poly-filler is actually inspired by injectable fillers, which is why the Le Serum gives skin an immediate plumping effect upon application.
Available at Dior Beauty boutiques, counters and www.shop.dior.com.sg
LA MER THE NEW MOISTURIZING SOFT CREAM, FROM S$350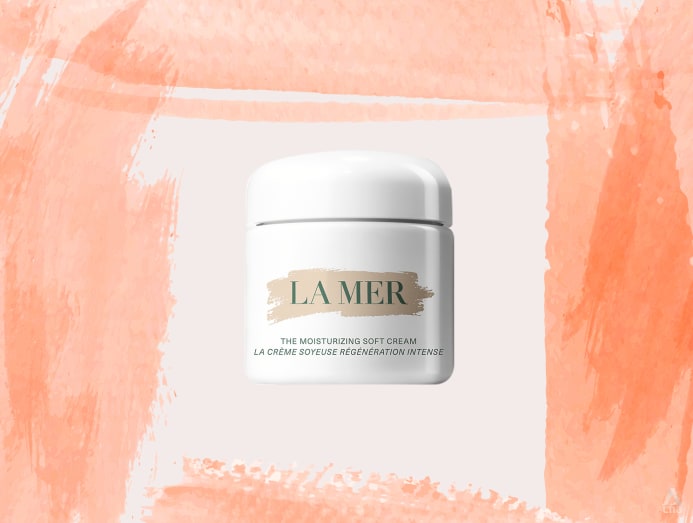 Making its 2012 iteration even better, the new Moisturizing Soft Cream uses a breakthrough formula that contains multi-sized moisture spheres (it's said that there are billions of these multi-sized moisture spheres in every jar) to imbue the skin with La Mer's iconic Miracle Broth. And because of its varying sizes, the spheres are able to saturate the skin from every angle, delivering the potent cocktail of ingredients to wherever the skin needs it the most.
The inspiration for the upgrade is thanks to new studies on the Miracle Broth, which found that it's able to help skin activate its lipid production to reveal a plump and youthful complexion from the inside-out.
Available at La Mer boutique, counters and the official La Mer shop on Lazada.sg