Essential skincare tips in your 40s: Dealing with sagging skin, dark spots and more
The body's changing hormone levels at this stage in a woman's life has an impact on one's skin. A dermatologist offers some tips on how to care for it. Plus, our picks of beauty products to help you along.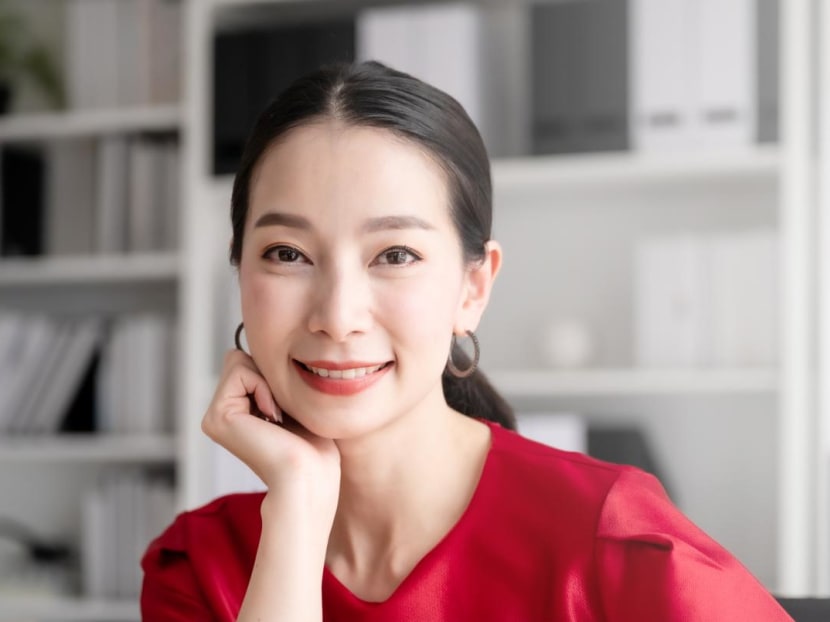 There's a reason why many women feel being in their 40s is when things dramatically go downhill when it comes to their skin. After all, it's a stage in their lives when the onset of menopause approaches, which means the skin is very likely to be affected along with the body's changing hormone levels.
At this point, oestrogen levels decline, the natural cellular turnover slows down further, and there's continued loss of collagen and elastin in the body, explained dermatologist Eileen Tan of Eileen Tan Skin Clinic & Associates.
All these are factors that inevitably contributes to the ageing of the skin, which means women in their 40s are indeed likely to experience skin dryness and sagging, and develop deep, prominent wrinkles, while more pigmentation spots may start appearing.
The facts may sound bleak, but these are all part and parcel of the natural ageing process. How quickly and how far it progresses will also depend on your genes, along with your lifestyle habits, and the level of effort you have devoted to taking care of your skin thus far.
The good news, though, is that you can still minimise and slow down these effects of ageing by fortifying your skin against them with an upgraded skincare routine. 
BASIC CARE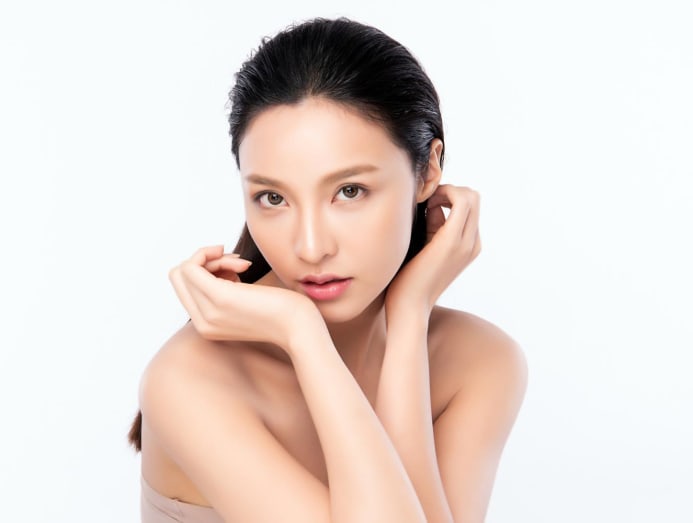 If you had already experienced drier skin in your 30s, it might progress further into your 40s, as oil production in skin continues to decline. A loss in facial volume is common, due to a drop in natural collagen production, while deeper wrinkles may develop as a result of the aforementioned conditions. 
This is when the cumulative effects of unprotected exposure to UV rays are also likely to show up prominently, if you haven't been diligent about applying sunscreen when you were younger. Pigmentation spots are not easy to eliminate completely but can be lightened with the use of skincare products with certain ingredients.
To address all these issues, the skincare products you've been using for the basic steps of cleansing and moisturising may need to be changed. In general, the products you need will have to be able to hydrate better and also help target the specific problems mentioned above, if they apply to you.
For many in their 40s, moisture loss will become a more noticeable issue, especially after cleansing. Washing the face with just water is much touted on the Internet to be a great way of preserving moisture in dry and mature skin. But is doing so truly beneficial for the skin?
Our picks: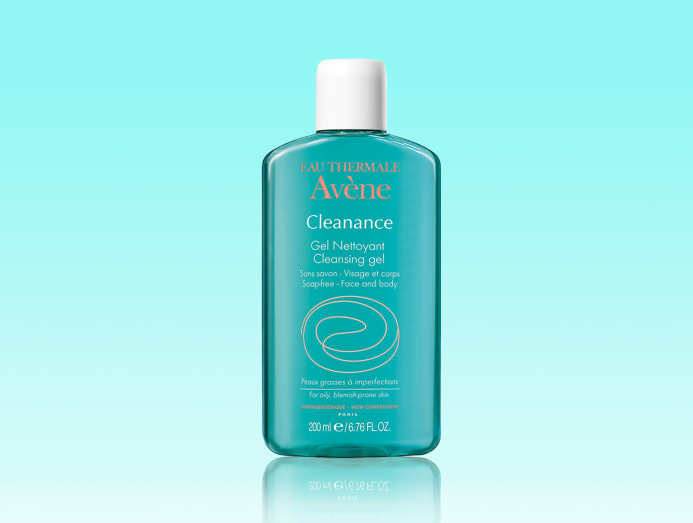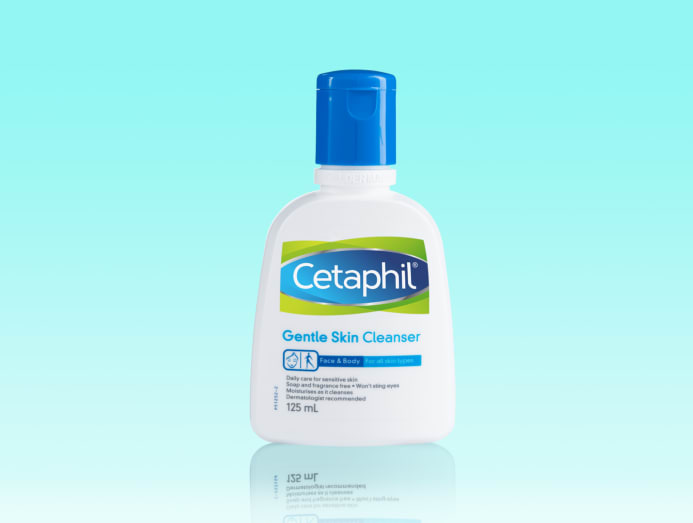 According to Dr Tan, water is not a cleansing agent as it won't bind to sebum and impurities, and remove them from the skin. As such, a cleanser is still necessary. Those with dry and sensitive skin types, however, can try washing with cleanser just once a day, or opt for a soapless cleanser, which will provide the gentlest cleanse possible. 
Fortify skin with moisture and anti-ageing ingredients
Moisturiser, in the day and at night, is a must for those in their 40s. "A lightweight moisturiser with humectants such as hyaluronic acid and glycerin is suitable for those with combination skin or adult acne. I would suggest creams for people with dehydrated skin," said Dr Tan.
Our picks: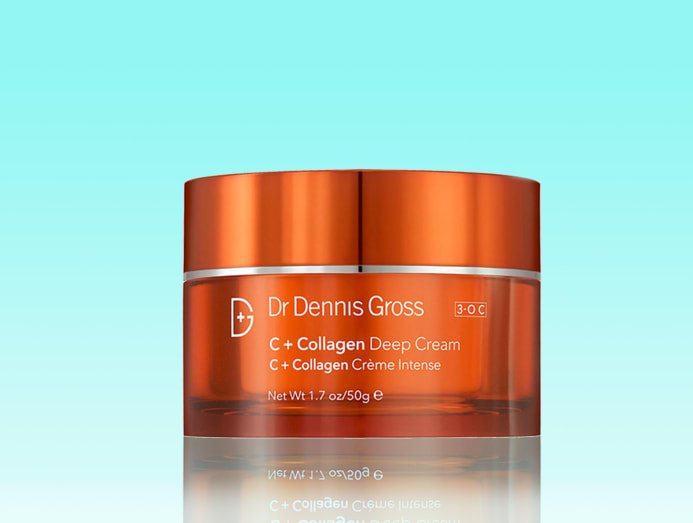 She also pointed out that ceramides is one ingredient that can benefit all skin types. "They are present in the skin's epidermal layer and are part of the natural constituents of a healthy skin barrier. Hence, replenishing the skin with ceramides will help retain skin moisture. This is especially beneficial for those with sensitive skin and eczema."
It's definitely time to add a couple of anti-ageing formulations – be it in moisturiser or serum form – to your skincare arsenal. Another ingredient that will benefit mature skin and help reduce signs of ageing is vitamin C, which can help fade pigmentation, heal scars, brighten the complexion, boost collagen production and, by way of the latter, can help firm the skin. What makes vitamin C better than some other anti-ageing ingredients is the fact that it is unlikely to irritate skin and can generally be used safely by most skin types.
Our pick: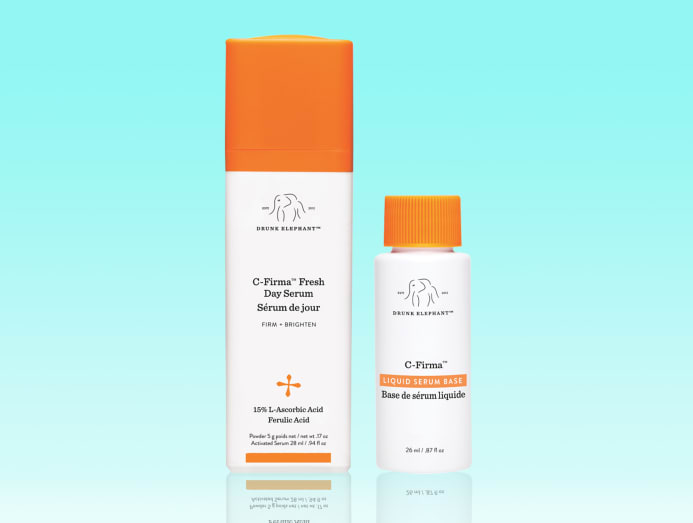 Another helpful ingredient that can fight off signs of ageing is retinol. This anti-ageing powerhouse can boost cellular turnover to help new skin cells surface, thus ridding skin of dullness and scars, and recovering that glow it might have lost. Retinol can also promote help diminish fine lines, wrinkles and pigmentation and, at the same time, promote collagen production.
Our pick:
If your main concern is skin laxity, incorporate peptides into your skincare routine. They can be effectively absorbed by the top layer of skin and work by sending signals to skin cells to produce collagen, thus resulting in firmer skin.
Our picks: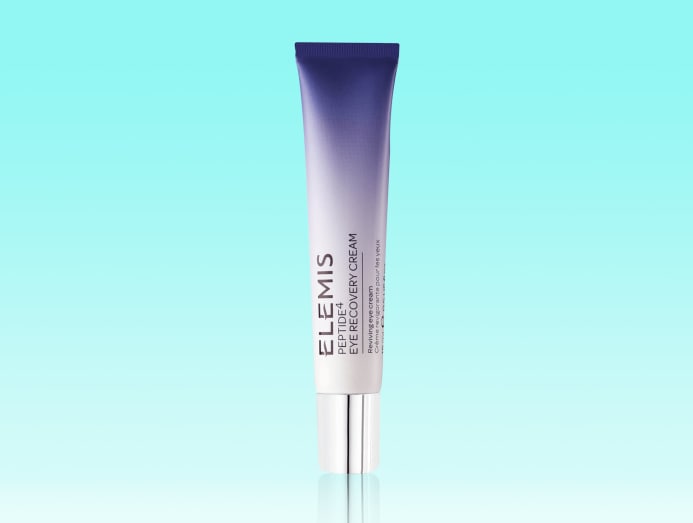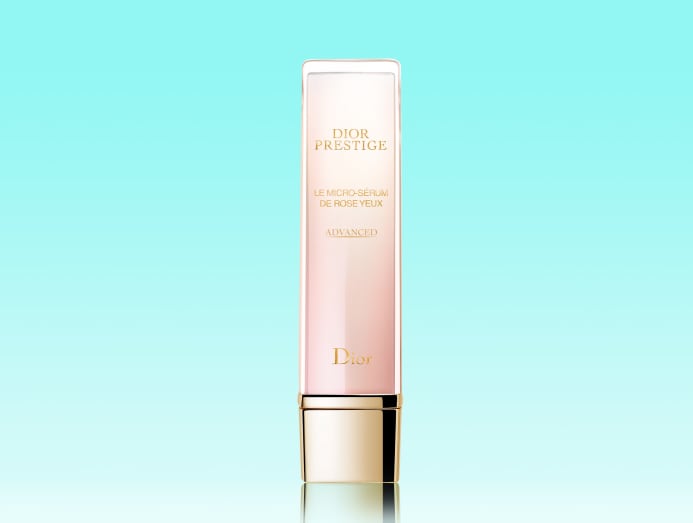 It's also a good idea to upgrade your eye care with an eye cream that contains anti-ageing ingredients. The skin around your eyes will need all the help it can get to stave off signs of ageing like wrinkles, thinning skin and sagging eye lids.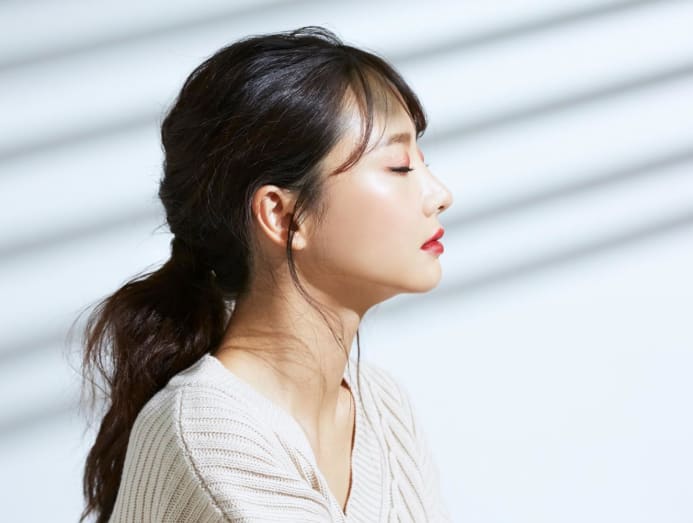 A broad-spectrum sunscreen of at least SPF30 is necessary to guard skin from the ageing effects of UV rays. This is even more important if you are using skincare with ingredients like vitamin C and retinol, which may bring about an increased level of sun sensitivity. Not only can sunscreen protect your skin, it can also help ensure that your anti-ageing moisturiser and serums will function safely and perform effectively.
Our picks: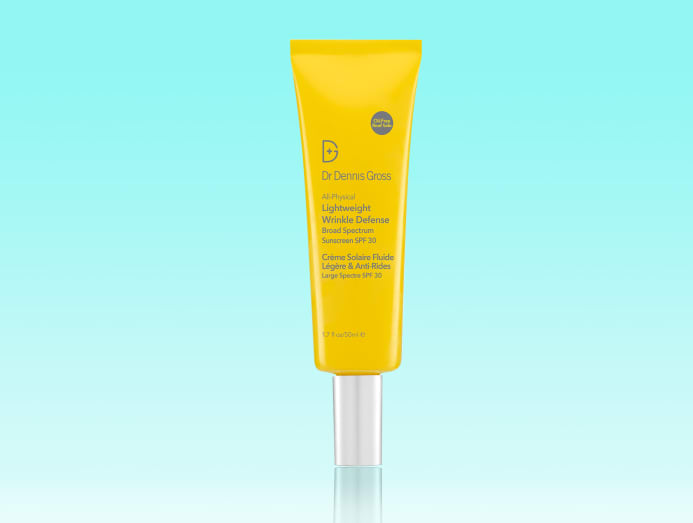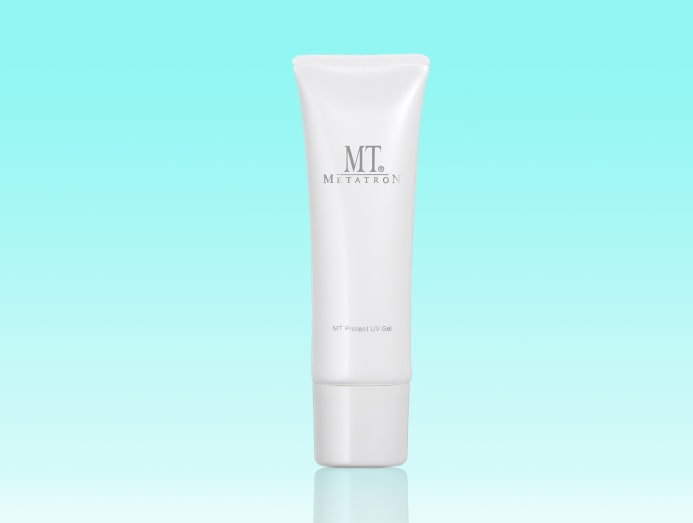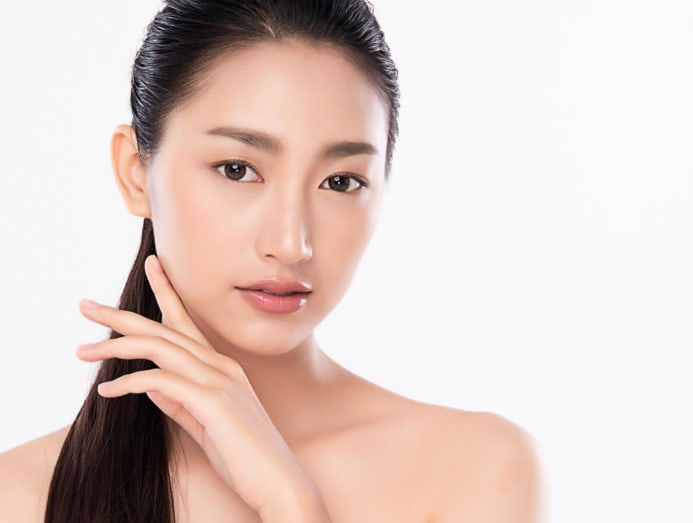 Exfoliate with an acid-based product
Dr Tan recommends the use of acid-based skincare products for women in their 40s. "AHAs (alpha-hydroxy acids) can improve a dull and uneven skin complexion, treat hyperpigmentation and age spots. Hence, it can be incorporated into the skincare regimen for its anti-ageing effects," she said. Opt for gentle acids like lactic acid, which is an AHA, or polyhydroxy acids such as gluconolactone and lactobionic acid, especially if you have dry and sensitive skin.
Our picks: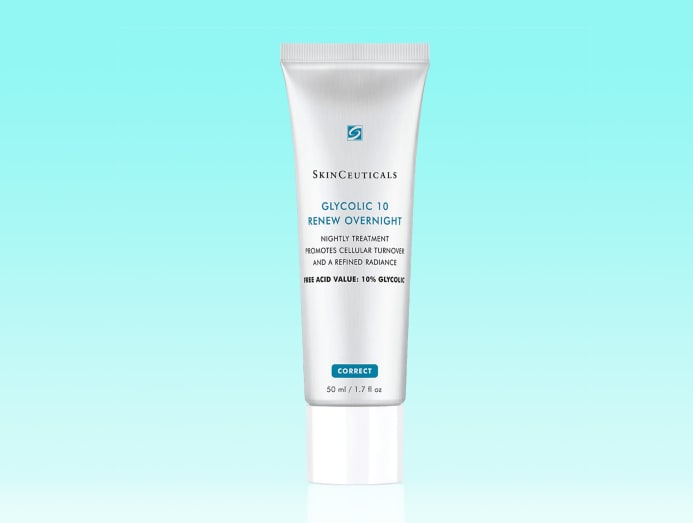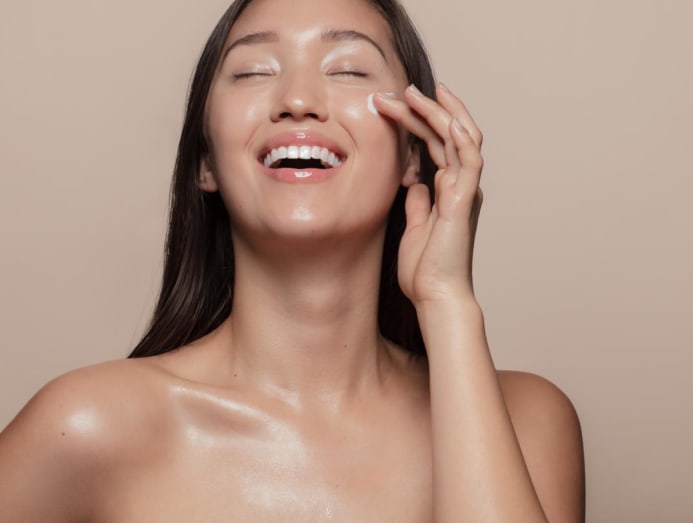 This is the age when lines will show up much more prominently on the neck. On top of that, collagen and elastin loss will also contribute to the thinning and sagging of the skin on this area.
"The neck is often a neglected zone. I have seen many men and women in their 40s and 50s having dryness, neck pigmentation, horizontal or vertical neck lines and sagging. It will actually be beneficial to start caring for the neck starting from your late 20s to your early 30s," said Dr Tan.
While your facial moisturiser would have sufficed, in your 30s, as a moisturiser for your neck, it's now advisable to invest in an anti-ageing product that targets this particular area. Regular moisturisation will keep the skin on the neck from prematurely developing a "crepe-y" appearance – don't forget to put on sunscreen on the area, too, before stepping outside in the daytime.
Our picks: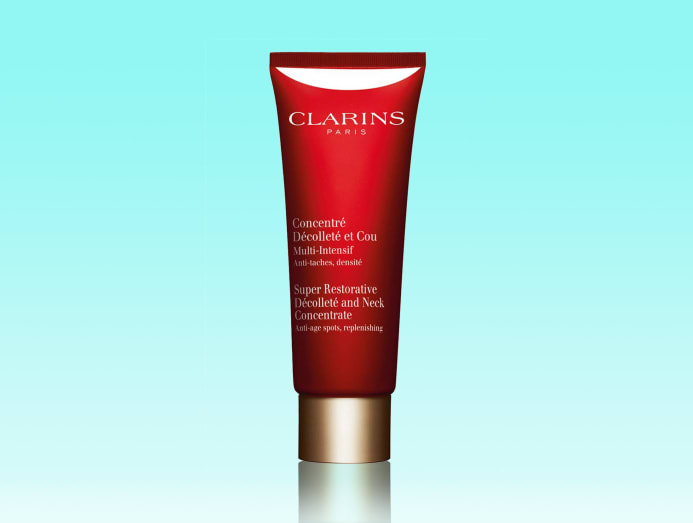 Give skin an occasional intensive treat
Putting on a hydrating mask weekly, or twice weekly, can boost moisture levels in dry skin and help the skin barrier stay healthy. Masks with anti-ageing ingredients can also be helpful – just remember not to use those that contain brightening or exfoliating actives too frequently, since these ingredients may cause skin irritation with overuse.
Our pick: