Sun spots and wrinkles: A dermatologist's tips on caring for your menopausal skin
Age spots, dry skin and pronounced fine lines are just some issues you might encounter as you get older. But with the right regime and attitude, you can actually look better with time.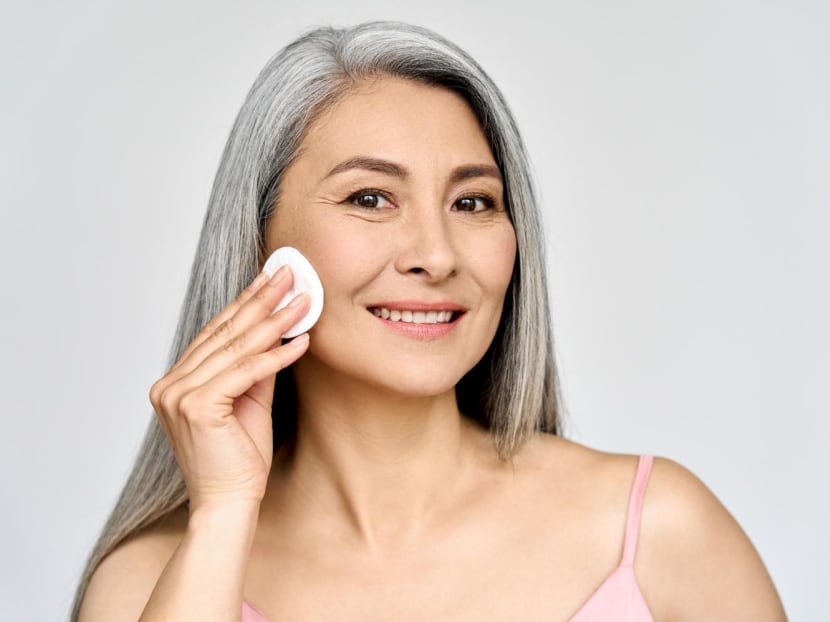 You've probably heard of this skincare myth before: Going into menopause automatically means you can kiss healthy skin, hair and nails goodbye forever.
But that's simply not true. With the right regime (hello, 24-hour hydration, time-fillers, wrinkle erasers) and a positive attitude, ageing gracefully is within your grasp. As OG supermodels such as Cindy, Naomi and Helena have proven every time you see them on Versace and Balmain runways, you can actually look better with time, menopause or not.
THE PHASES OF MENOPAUSE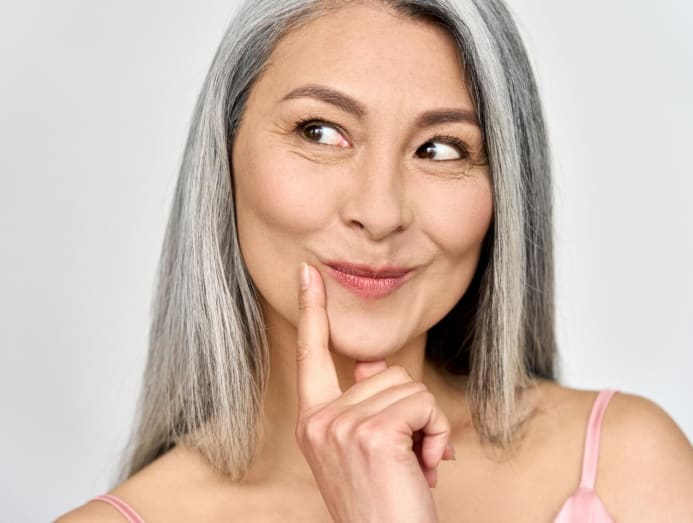 According to the Advanced Centre For Reproductive Medicine in Singapore, the average age for menopause is 52 – although some women may experience it much earlier.
Menopause is a rite of passage for women that actually has three phases: Peri-menopause, menopause and post-menopause. When a woman enters into peri-menopause – a phase when menstruation becomes irregular, up to the time when it stops for a year, she will begin to see changes in her body and skin.
"The imbalance of oestrogen and testosterone changes the skin dramatically, and is one of the culprits in the accelerated ageing of the skin," explained dermatologist Dr Liew Hui Min of SOG – HM Liew Skin and Laser Clinic.
Each woman experiences the symptoms and signs of peri-menopause or menopause differently. "As a woman gets closer to menopause, blood supply to the skin is impaired, contributing to the thinning of the skin, leading to increased water loss and dry skin as well as prominent veins, and capillaries," explained Dr Liew.
"The loss of supportive fat below the skin of the face, neck, hands and arms allows sagging wrinkles to appear. The lack of collagen repair is particularly pronounced if the skin is exposed to ultraviolet (UV) rays or sunlight. UV rays are very destructive to collagen," she said.
"This results in wrinkling in areas of the skin that have been exposed to UV rays over the years, pigmentation increases resulting in brown "age spots" appearing on the face, hands, neck, arms and chest of many women."
In other instances, some women may notice oily skin on the face, chest and back due to increased testosterone levels leading to thicker sebum production. The hormonal changes can sometimes lead to acne breakout.
HOW TO CARE FOR SUN SPOTS
As you age, you may find pesky pigmentation showing up on your face and body.
"The common skin conditions in menopause women are sun-related skin growths and pigmentation. Age spots, such as melasma and lentigenes, are concentrated pigmentation on different layers of the skin, usually obvious on sun exposed skin," said Dr Liew. 
"Other skin growths, for example seborrhoeic keratoses, are those darkened rough piece of skin growths, that has the stuck-on appearance. It is entirely innocent skin growths. They usually increase in size and numbers. And again, they are due to chronic sun exposure."
To prevent more dark spots from forming, as well as to protect the skin, the regular use of sunscreen (SPF 50 is recommended) is essential. "Avoid excessive sun exposure, in particular stay away from intense hot sun (10am to 4pm)," suggested Dr Liew, who also stressed the importance of vitamin D. 
"Women should not avoid sun completely as vitamin D is essential for bone health preventing osteoporosis." 
Our picks:
Hera Sun Mate Protector, S$50 for 50ml
This multi-tasking sunscreen protects the skin against harmful UV rays and environmental pollution, doubles as a makeup base alternative that delivers brightening effect to the skin and comes souped up with anti-ageing capabilities.
https://www.hera.com/sg/en/index.html
Chantecaille Seascreen 30 Mineral Broad-Spectrum Sunscreen Mist, S$117 for 177ml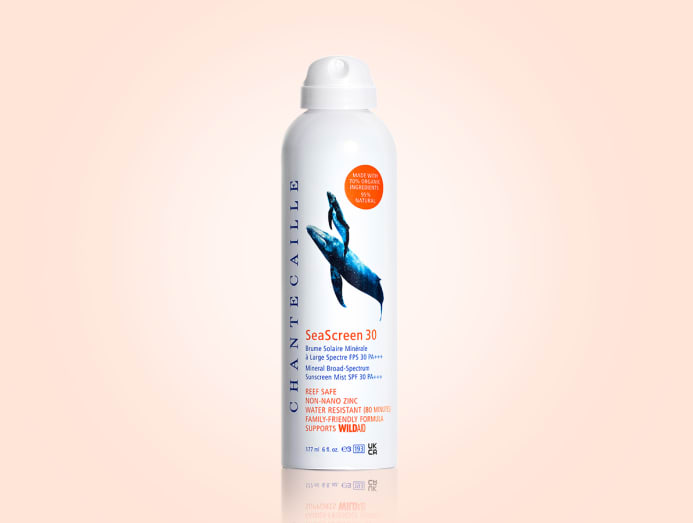 This water-resistant, fine mist formula doesn't just offer UVA and UVB protection. Its natural physical sunscreen formula is also reef-safe, meaning it is free of damaging oxybenzone and octinoxate which can bleach corals and cause them to become fragile and at risk.   
Available at Chantecaille counters.
Sisley Sisleya L'Integral Anti-age Anti-Dark Spot Serum, S$620 for 30ml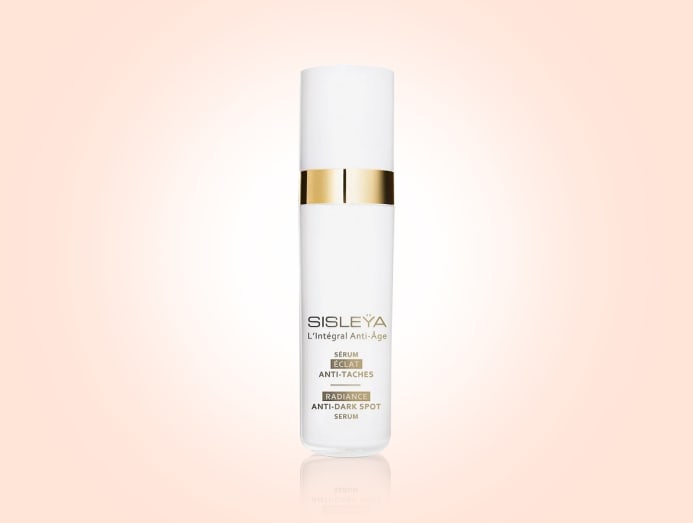 This serum reduces the appearance of dark spots while brightening the complexion and improving the quality of the skin.
Available at Sisley counters.
Glow Recipe Guava Vitamin C Dark Spot Serum, S$69, Sephora
This antioxidant-rich treatment doesn't just brighten the skin, it also treats and prevents dark spots with a clinically-advanced complex of Vitamin C and tranexamic acid.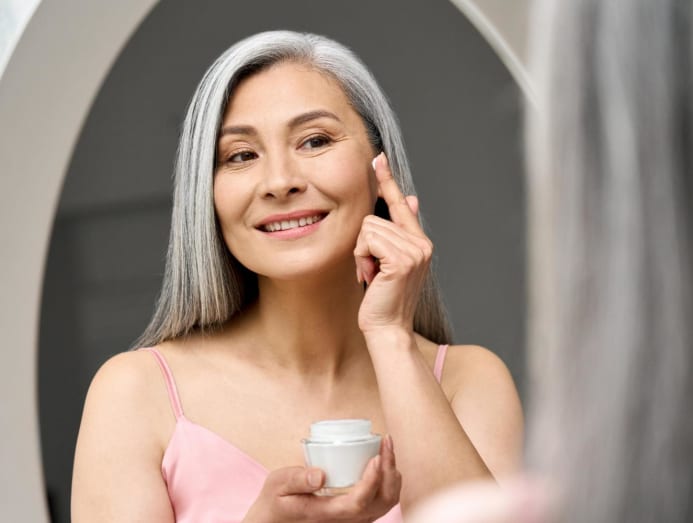 The change of hormones during menopause can weaken the skin barrier and can therefore cause the skin to feel dry. To alleviate dry skin, Dr Liew suggested rethinking one's beauty regime. Start by replacing the regular cleanser with a gentle formula that will help prevent over-washing that will result in drying the skin surface. Another sensible swap would be to include a hydrating moisturiser with hyaluronic acid, ceramide, glycerin or dimethicone to help "top up" the moisture that's lost on one's skin.
"Other facial products, for example retinoid or AHA/BHA or vitamin C or salicylic acid, that one used to use in the past may or may not be suitable once they get into menopause state," cautioned Dr Liew. "If these products caused irritation, speak to your dermatologist, as other common skin diseases like eczema or rosacea may arise around this time."
Our picks:
Dior Beauty Capture Totale Super Potent Cleanser, S$82 for 150ml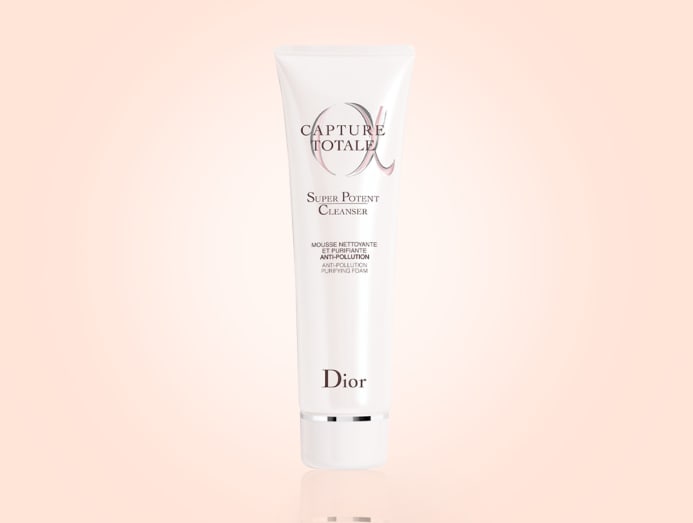 A newly reformulated formula, this cleanser provides optimum elimination of impurities such as excess sebum, dust, traces of makeup, sunscreen filters and even the smallest fine pollution particles (smaller than 2.5 µm) while maintaining skin's balance and ensuring hydration is preserved for up to six hours.
SUM:37° Water-Full Bluemune Essence, S$162 for 50ml, at Lazada
This immunity-building hydrating essence protects the skin from various harmful environmental elements by strengthening the skin's defensive protection ability with a unique core ingredient, Bluemune, a patented marine microorganism discovered by the National Institute of Fisheries Science in Korea.
History of Whoo Gongjinhyang: Soo Intensive Hydrating Cream, S$132 for 50ml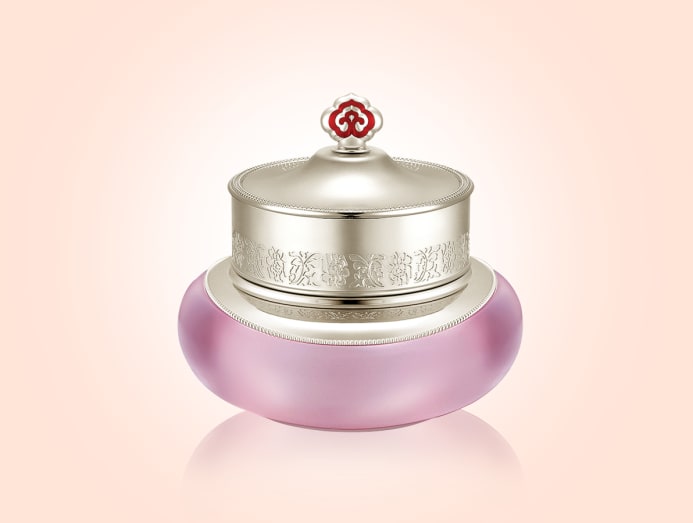 A highly moisturising cream that replenishes moisture and soothes sensitive, irritated dry skin.
Available at History of Whoo counters.
In all honesty, everyone is bound to have a few wrinkles and folds. But the dryness in the skin brought about by menopause can cause these fine lines to look more pronounced. While the use of anti-ageing products can help lessen the appearance of fine lines, we are still a dream away from them completely erasing lines and wrinkles.
But before you give the anti-ageing arsenal a complete miss, take comfort in the knowledge that even skin experts like Dr Liew believe in the moisturising effect of anti-ageing products – it can help with improving the texture and hydration of your skin. "Good sun protection will reduce wrinkling of your skin and the use of retinoid will help to improve the fine lines," added the dermatologist.
Our picks:
Dr Dennis Gross Ferulic + Retinol Wrinkle Recovery Overnight Serum, S$134 for 30ml, at Sephora
An overnight treatment powered by a proprietary Phyto-Retinol Blend to visibly firm the skin, reduce the look of wrinkles and restore hydration by supporting your skin's natural renewal process.
Filorga Time-Filler Intensive Serum, S$114 for 30ml
Inspired by the efficacy of injectables that promises to smooth wrinkles, including those on the neck, this serum taps a restructuring plant active to deliver visible results in seven days.  
SK-II Skinpower Cream, S$158 for 80g
SK-II just upped the Pitera ante with Infinitepower Technology, an exclusive cocktail of power ingredients formulated with Calla lily, dokudami and peony extracts that plumps skin from within.
Sulwhasoo Concentrated Ginseng Renewing Cream EX, S$180 for 60ml
This new and improved formula harnesses the power of Sulwhasoo's exclusive technology, Ginsenomics with a powerful blend of ginseng-derived actives to restore skin's vitality, erasing signs of ageing.
https://www.sulwhasoo.com/sg/en/index.html
OTHER LIFESTYLE CHANGES
A healthy lifestyle and a healthy mind will inevitably lead to healthy skin. "Avoid smoking and excessive alcohol and caffeine. Moderate sun exposure and exercise are good but avoid intense hot sun without protection," advised Dr Liew.
Non-invasive procedures such as micro-focused ultrasound, lasers and radiofrequency device get the green light from the dermatologist. However, moderation is still key and it is advisable to refrain from being over-zealous. "Excessive cosmetic procedures may induce skin sensitivity, including over-the-counter anti-ageing products such as face masks."