Sun care basics: Planning to switch to a sunscreen stick? Here's what you need to know
Do you know how to get the best sun protection out of these products? 
Fact: Daily sunscreen application is a must because it's one of the easiest things you can do to protect yourself against damaging UV rays, while also helping to slow down skin ageing.
Today, we are spoilt for choice when it comes to the type of sunscreen we can use. From lotions and sprays to cushion compacts, and the hottest K-beauty trend now – sunscreen sticks.
If you're not a fan of messy application or want a fuss-free re-application especially when you're on the go, you just might want to give sunscreen sticks a try.
Here are five things you need to know about keeping your skin well-protected against the sun and how to get the most out of your sunscreen stick.
1. WHEN IN DOUBT, OPT FOR A SUNSCREEN WITH HIGHER SPF PROTECTION 
When it comes to applying your sunscreen, it's important that you're applying enough of it. This means approximately two finger-lengths for the face, said Dr Rachel Ho, aesthetic doctor and medical director of LA Clinic. According to Dr Ho, this is the equivalent of 2mg/cm2 of sunscreen, which is the amount of sunscreen needed to achieve the sunscreen protection as indicated by the stated SPF ratings on the product.
But let's be real here, most of us don't wear enough sunscreen daily. It's why Dr Liew Hui Min, consultant dermatologist at HM Liew Skin and Laser Clinic, has advised to opt for sunscreens with higher SPF protection. "The higher the SPF, the better because this will compensate for under-application of sunscreen. For example, a SPF50 application will only give half the amount of SPF protection."
2. MAXIMISE YOUR SUNSCREEN STICK PROTECTION: THE MORE PASSES, THE BETTER
So how best should you be using your sunscreen stick for maximum sun protection?
According to Dr Ho, the American Academy of Dermatology Association has recommended applying four passes of your sunscreen stick back and forth. However, she also added that "cosmetic chemist and social media influencer, Dr Michelle Wong, had demonstrated in an experiment that more than four swipes are required to ensure maximum sunscreen coverage".
In other words, err on the side of caution and give your face more passes with your sunscreen stick than fewer.
3. YOUR SUNSCREEN STICK TEXTURE MATTERS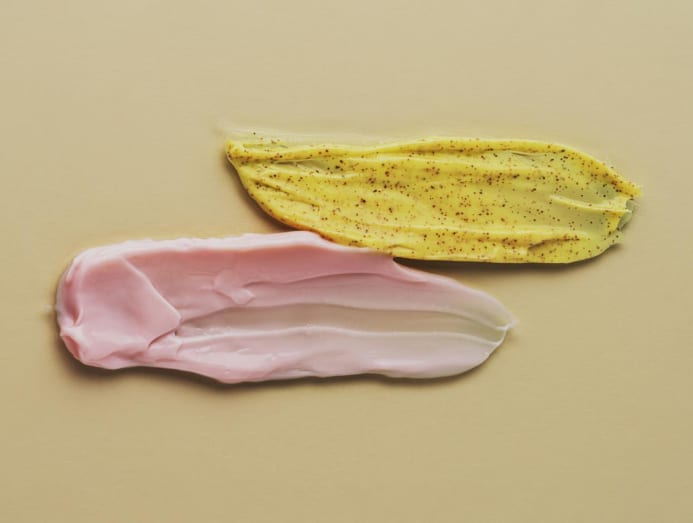 In addition, Dr Ho also added that it would be better to choose a sunscreen stick that has "an oily, clumpy texture to avoid the sunstick from coming off your face; as a good number of passes are required". And don't forget "to apply on areas that are commonly missed, such as the corners next to the nose, due to the shape of the sunscreen sticks being unable to ergonomically fit into these parts of the face".
4. RE-APPLYING SUNSCREEN IS STILL NECESSARY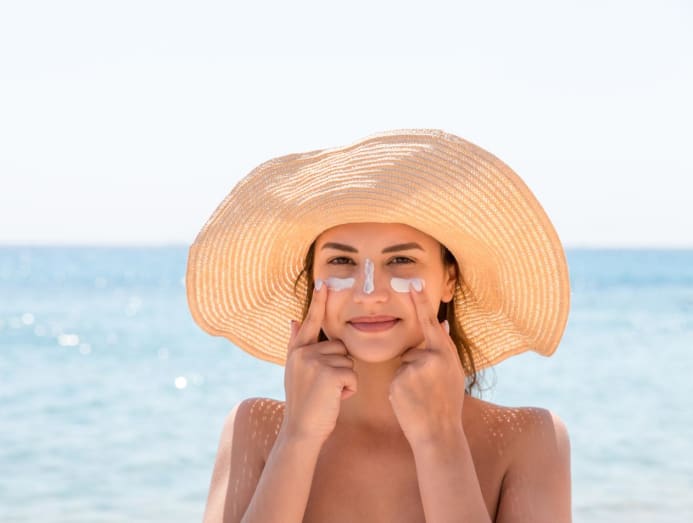 According to Dr Liew, "recent studies have shown that sunscreen remains on the skin at the desired SPF for as long as up to eight hours, after one application, when applied correctly". Though this might contradict what we've been often told – to re-apply sunscreen every three to four hours, Dr Liew shared that this doesn't mean you should forgo sunscreen re-application completely. It really depends on the activities you're engaged in.
"In activities which have a high likelihood of sunscreen being removed, such as water sports or high intensity exercises that result in excessive sweating, re-application is still advisable," Dr Liew added.
When it comes to re-application, a sunscreen stick can make it so much easier. Shared Dr Ho: "Sunscreen sticks are convenient for reapplying sunscreen on the go; especially if your hands are dirty."
And because you won't want to mix dirt and sweat with your sunscreen, don't forget to clean your skin first with a cleansing wipe, where possible, before re-applying your sunscreen, said Dr Ho.
In addition, Dr Liew also advised paying close attention when re-applying with a sunscreen stick as it may not "be evenly spread on the face due to the facial contours". It is also why she would recommend using sunscreen sticks on your neck and arms instead.
And always remember to gently clean your sunscreen stick with a clean tissue or wet wipe after you're done and only cap it after it's dried, Dr Liew added.
5. CHOOSE A SUNSCREEN BASED ON YOUR NEEDS
Both doctors shared that sunscreen sticks, while convenient, might not always offer the best protection against UV rays, especially for intensive outdoor activities.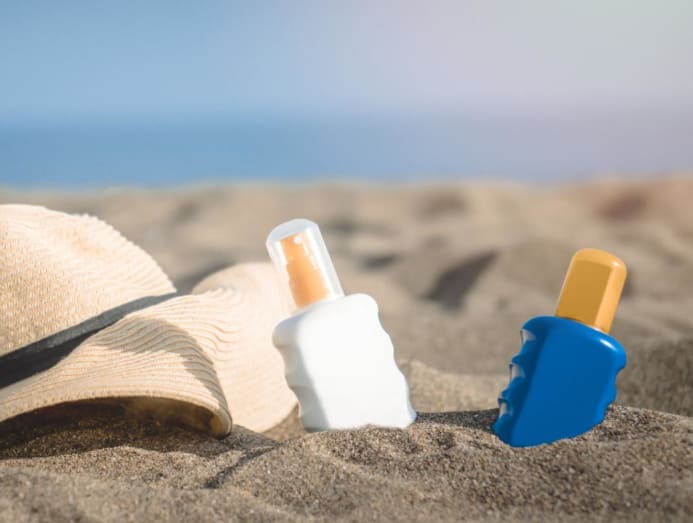 "Conventional sunscreen lotions are perhaps the easiest for you to apply the correct amount. For sprays, mists and cushion compacts, it can be hard to estimate, and you can potentially use less than required, ending up with less protection," explained Dr Ho.
Dr Ho also added that sunscreen lotions and creams are the easiest to incorporate into your skincare routine and come in a variety of finishes like glow and matte, working well for daily use and for outdoor activities as well. On the other hand, "sunscreen sprays and mists are useful for reapplying sunscreen for those with dry skin or are in dry environments, like on a flight".
So how much should we use when it comes to cushion sunscreen compacts or sprays? For sprays and mists, Dr Ho recommended spraying enough till your skin glistens, and ensuring that the amount of sunscreen adequately covers your entire face when using a compact sunscreen.
WHY YOU SHOULD ADD THESE SEVEN SUNSCREEN STICKS TO YOUR STASH
They're fuss-free to use and easy to bring around, making re-application a breeze. Plus, they rarely, if ever, leave a white cast behind. 
1. ROUND LAB BIRCH JUICE MOISTURIZING SUN STICK SPF50+/PA++++, US$25/S$34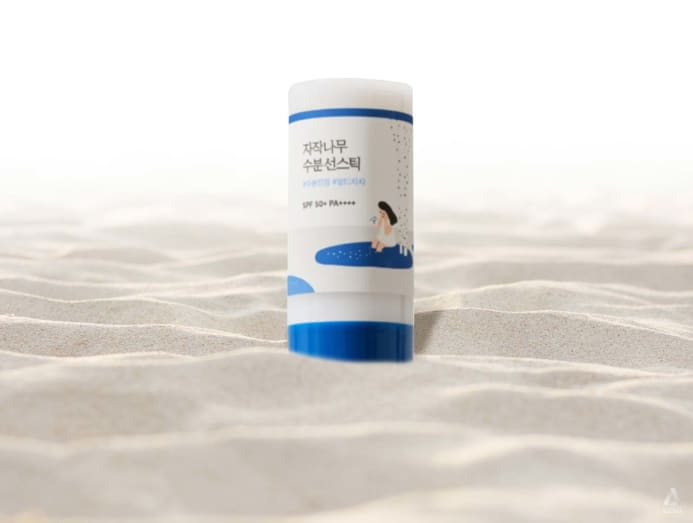 In addition to its high sun protection properties, this is great for drier skins as it contains birch sap and 12 different peptides to keep skin well-hydrated while boosting skin elasticity at the same time.
P.S. This newly launched sunscreen sells out often and fast, so get it while you can.
Available at www.global.oliveyoung.com
2. BEAUTY OF JOSEON MATTE SUN STICK: MUGWORT + CAMELIA SPF50/PA++++, US$24/S$32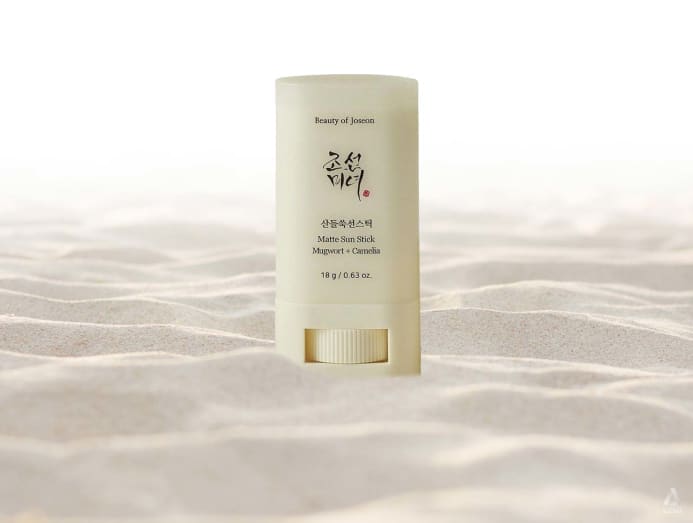 Better suited for oilier skins, this contains silica powder to absorb excess sebum and shine, while soothing and nourishing the skin with mugwort and camelia extracts. It leaves skin with a smooth, matte finish.
Available at www.global.oliveyoung.com 
3. ABIB QUICK SUNSTICK PROTECTION BAR, SPF50+/PA++++, S$41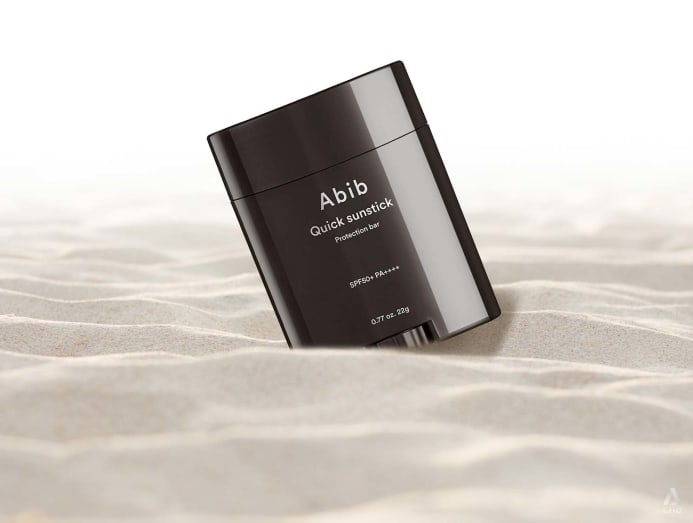 Not only infused with acacia peptide and ceramide to strengthen the skin's barrier to keep external environmental stressors out, but also helps control excessive oil production so skin feels fresh. Plus, its wide applicator surface means it covers more of your face in fewer swipes.
Available at the Abib official store on www.shopee.sg 
4. ISNTREE HYALURONIC ACID AIRY SUN STICK, S$33.47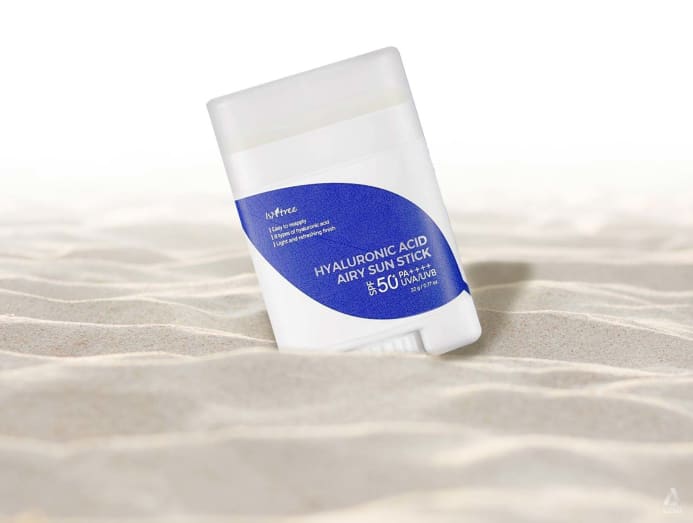 Besides protecting skin against harmful UV damage, it also delivers hydration thanks to the inclusion of hyaluronic acid to keep it supple and healthy. Its water droplet shape also makes it easier to apply on the curves of your face and neck too.
Available at the Isntree official store on www.shopee.sg
5. SHISEIDO CLEAR SUNCARE STICK SPF50+/PA++++, S$40
Thanks to its unique SynchroShield Technology, this handy sunscreen stick is able to provide enhanced protection against UVA and UVB rays when exposed to water, perspiration and even heat. At the same time, it also contains a botanical profense CL complexion that works to prevent damage that's linked to the formation of wrinkles and dark spots.
Available at Shiseido counters and www.sephora.sg
6. SUPERGOOP! 100% MINERAL SUNSCREEN STICK SPF50, S$40
Its mineral formula also contains avocado and chia seed oils, together with omega-3 to nourish, hydrate and protect the skin against free radical damage.
Available at www.sephora.sg
7. BRING GREEN TEA TREE CICA COOLING SUN STICK SPF50+/PA++++, S$29.15
Its mild formula combines tea tree extracts and oil, along with centella asiatica, to keep skin soothed and comforted. What's more, its cooling sensation instantly freshens the skin when you're feeling hot, bringing relief and delivering added sun protection at the same time.
Available at www.guardian.com.sg