Look back: Virgil Abloh's career highs from Louis Vuitton to Off-White to iconic collabs
The designer was hailed one of the most powerful men in fashion, following his appointment as Louis Vuitton's menswear designer.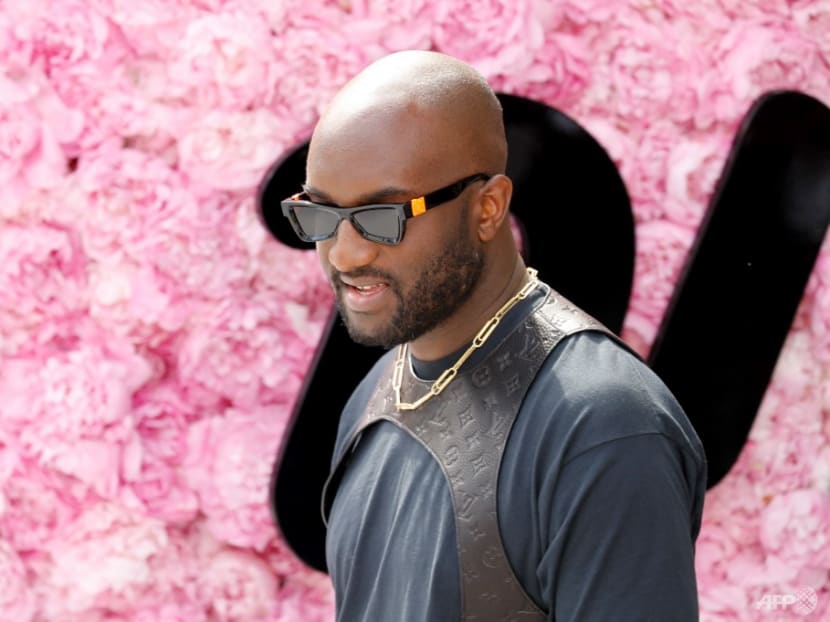 Louis Vuitton's artistic director for menswear Virgil Abloh has died at age 41. The founder of Milan-based label Off-White had been privately battling a rare aggressive form of cancer, cardiac angiosarcoma.
The announcement of his death was shared on his official Instagram page on Sunday (Nov 28).
"Through it all, his work ethic, infinite curiosity, and optimism never wavered. Virgil was driven by his dedication to his craft and to his mission to open doors for others and create pathways for greater equality in art and design," the statement read. "He often said, 'Everything I do is for the 17-year-old version of myself,' believing deeply in the power of art to inspire future generations."
The late designer's zest for life was palpable in his creative endeavours. He once told The Cut that fashion is a kind of a "joke".
"I don't get too bogged down in the clothes. For me, it's one big art project, just a canvas to show that fashion should have a brand which has someone behind it who cares about different contexts. Social things," he said.
CNA Lifestyle looks back at the self-taught designer's rise and rise in fashion and art.
2009: Abloh's first taste of fashion was at Fendi in Rome, where he interned alongside Kanye West. The pair were spotted at Paris Fashion Week that year at the Comme des Garcon show.
2010: Abloh became the creative director of West's creative agency, Donda.
2011: Abloh's artwork for West and Jay-Z's Watch The Throne album picked up a Grammy nomination.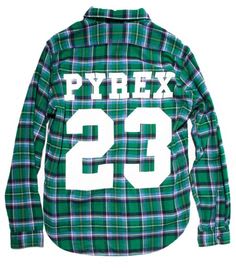 2012: Abloh cut his teeth in fashion by founding fashion brand Pyrex Vision. The brand's first garments were reimagined Ralph Lauren flannel shirts that bore the word "Pyrex" and the number 23 – an homage to Michael Jordan. The deadstock shirts were bought at US$40 (S$55) and resold for US$550.
2013: Pyrex Vision was repositioned as menswear brand Off-White. Abloh described the grey area between black and white as the "Off-White" colour.
2014: Off-White launched a womenswear line and showed at Paris Fashion Week, alongside its menswear collection.
2016: Abloh debuted a furniture collection, Grey Area, at Off-White's first concept store in the Aoyama district in Tokyo, Japan.
2017: Abloh won the British Fashion Award for Urban Luxe Brand.
2018: The designer was appointed the artistic director for Louis Vuitton's menswear division. Abloh replaced his mentor Kim Jones.
2018: Abloh collaborated with Nike to launch Queen, a collection inspired by tennis ace Serena Williams that included tennis dresses, sparkling sneakers, and Abloh's signature quotation graphics reading "LOGO" and "SERENA." A close collaborator of Nike's, Abloh's Off-White also released many reiterations of classic shoe styles.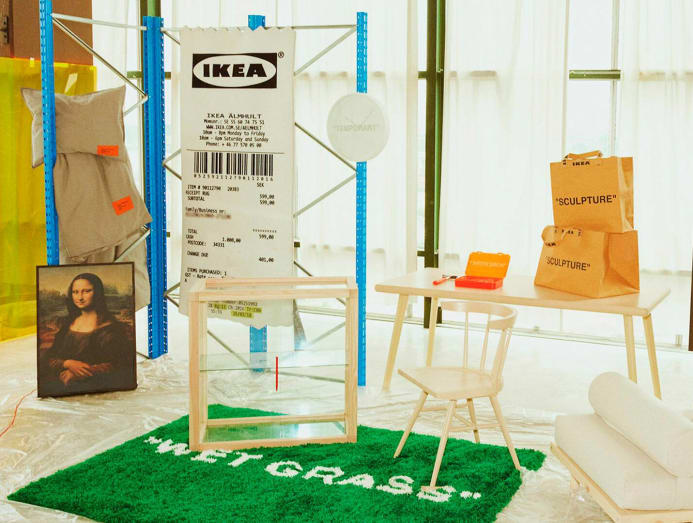 2019: Abloh collaborated with IKEA to release MARKERAD, a limited collection elevating everyday designs. Of the effort, the designer said, "It's about elevating the anonymous, everyday icons that we use without noticing. When we put a doorstop on one of the legs of an ordinary chair we create something unexpected – an interruption."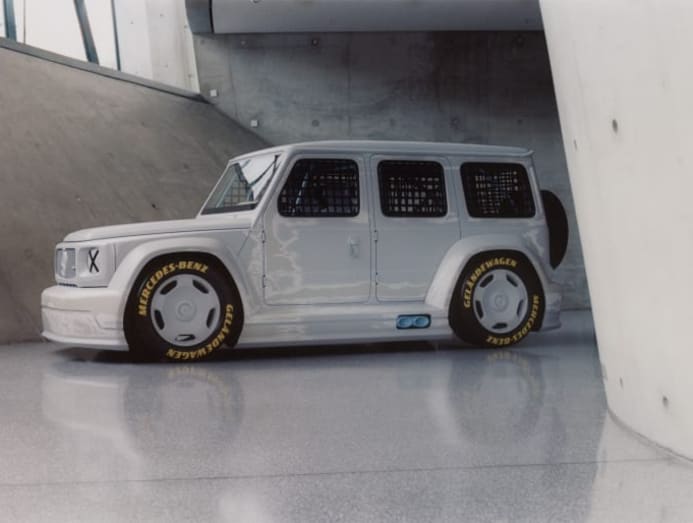 2020: Abloh put a spin on a classic Mercedes-Benz, reimagining the company's G-Class as a streamlined racing car.