7 wedding bands from top-notch jewellers that won't bust your budget
In the name of affordability, we bring you (relatively) cheap and (definitely) chic finds from Cartier, Van Cleef & Arpels, Tiffany & Co, Bvlgari, Piaget, Chaumet and Chopard.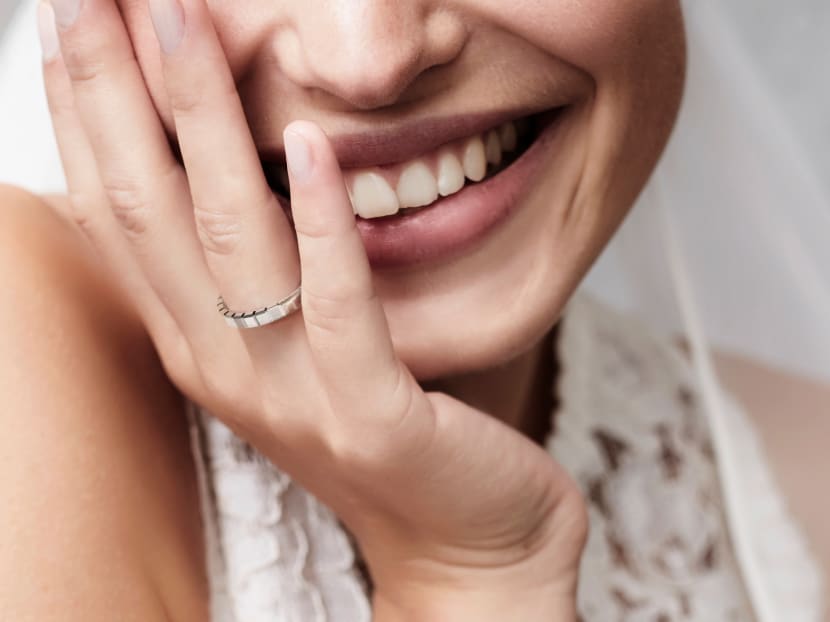 Getting hitched is a monumental step for any couple. The exchange of wedding bands marks the first step towards "till death do us part". So naturally, you'd want the best.
But best doesn't necessarily have to equate to expensive. Many world famous jewellers have entry-level wedding bands designed to match your "forever and ever" vow, without making a dent on the wallet.
Scroll on for CNA Lifestyle's top seven picks.
VAN CLEEF & ARPELS TOUJOURS WEDDING BAND IN ROSE GOLD, FROM S$970
The house of Van Cleef & Arpels was born out of the marriage between founders Alfred Van Cleef and Estelle Arpels. So it's no surprise that the pair created many symbols of love together. With understated lines, this wedding band celebrates the timelessness of a bond that inextricably links lovers.
CHOPARD ICE CUBE PURE RING IN WHITE GOLD, FROM S$1,150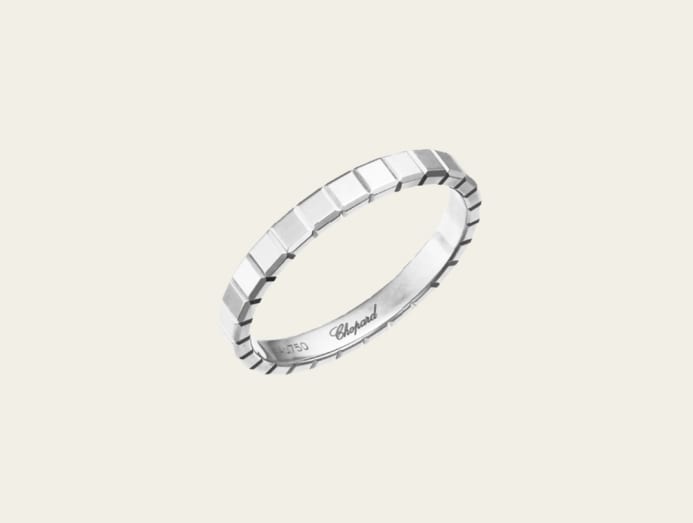 Inspired by tiny blocks of ice, Chopard's Ice Cube collection symbolises perfection. Every glance at this impeccable ring is a constant reminder that your other half is the perfect gift from above.
BVLGARI FEDI WEDDING RING, FROM S$1,190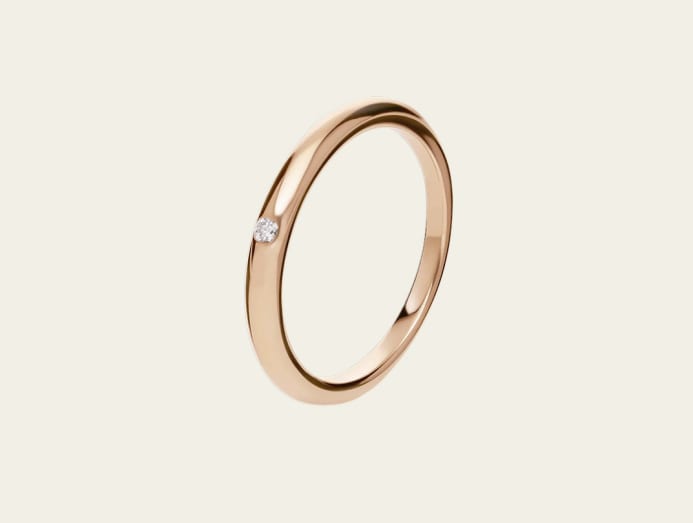 How to add a spark to your relationship? A diamond can sometimes iron out a couple of kinks and maybe even put a smile on the face. There's no need to stop at just one diamond, of course, feel free to upgrade to full diamond pave.
PIAGET WEDDING RING IN PLATINUM, FROM S$1,350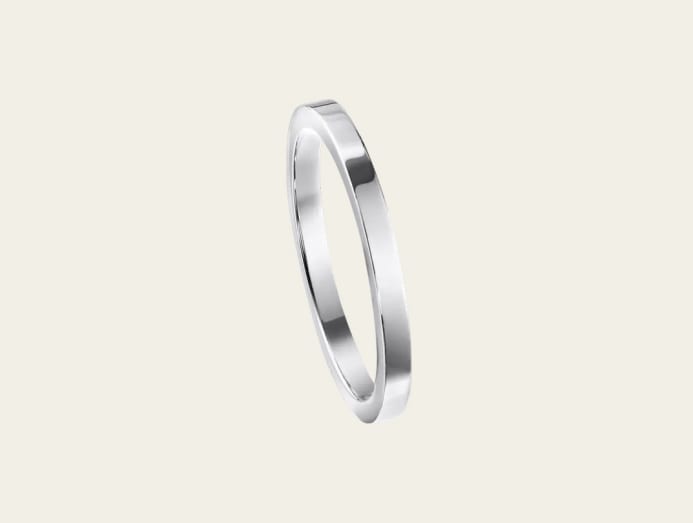 Jewellers like Piaget know that a simple wedding band works best. It wears incredibly well no matter the occasion and perfectly flanks that flashy solitaire, as well as other fashionable options. What matters more than a flashy design is the choice of material. Unlike gold (which, when scratched, loses some of its weight), platinum keeps its metal and just creates a patina that can be polished off to restore its original shine.
TIFFANY & CO V BAND RING IN PLATINUM, FROM S$1,400
Contemporary wedding bands have evolved to take into account the fact that they are often worn stacked with either an engagement ring, a push present or other pampering treats from the significant other. Enter this V-shaped band that sits exceptionally well with a six-prong engagement ring, or it could be paired with a gem-encrusted ring.
CHAUMET LES ETERNELLES DE CHAUMET CLASSIQUE WEDDING BAND IN PLATINUM, FROM S$1,450
Marriage doesn't always have to be a show-and-tell. This elegant band features a secret brilliant-cut diamond inside the band that embodies the sparkling unsaid promises made by your partner.
CARTIER CLASSIC TRINITY RING IN WHITE GOLD AND CERAMIC, FROM S$1,730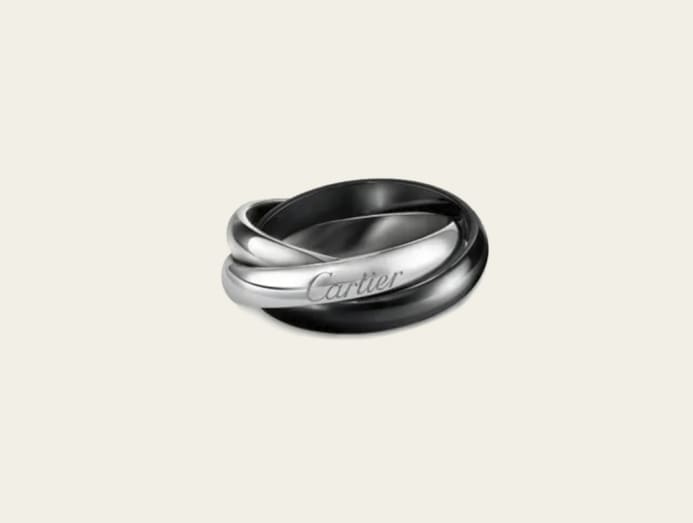 Way before the Love ring, the Trinity ring dreamt up by founder Louis Cartier in 1924 was the French jeweller's go-to couples ring. Favoured by Hollywood legends such as Grace Kelly, Alain Delon and Romy Schneider, the tri-band ring stands for an enduring symbol of relationships; each interlaced band signified fidelity, friendship and love, respectively. Over the years, the ring has been reimagined in a myriad of materials such as yellow gold, white gold, pink gold and even ceramic.