Here's why you should never sleep with wet hair – and what you need to do before, during and after bedtime
Turns out there's some truth to what your mother keeps warning you about. Here's what you need to know about wet hair and sleeping.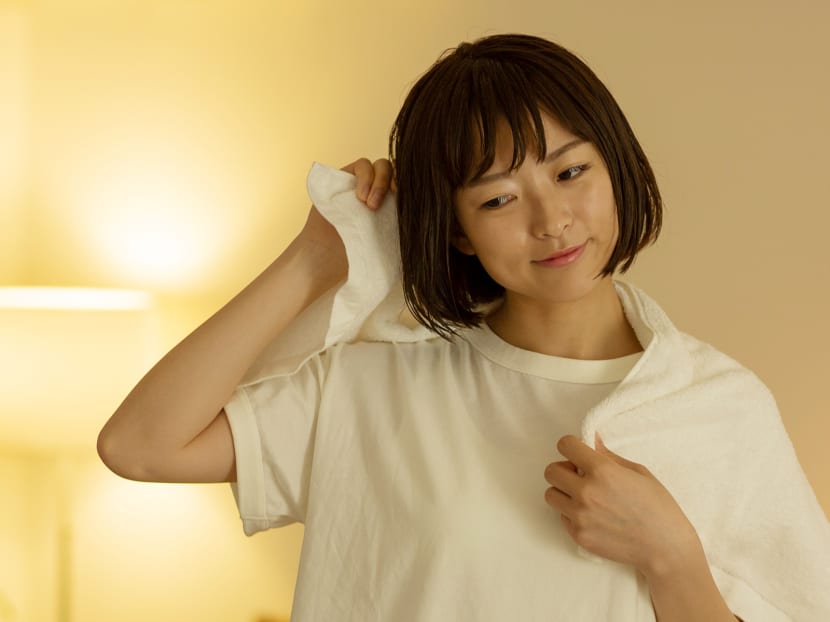 Hands up if you've ever been told by your mother that you should never go to bed with wet hair. Is it merely an old wives' tale or is there some truth to this?
My mother used to cautioned that I will likely catch a cold if I slept with wet hair but scientifically speaking, colds are in fact caused by viruses.  
We asked hair experts what problems can arise from going to bed with wet hair, and what we can do to protect our locks while we're sleeping. And still look good when we wake. Here's what you need to know about taking care of your hair while sleeping.
SLEEPING WITH WET HAIR REALLY IS BAD FOR... YOUR HAIR
"When the hair is wet, it swells. This prolonged inside-out pressure weakens the cortex and cuticle, making hair brittle," explained Dee Toh, associate director of Chez Vous: Private Space.
Kuah Beng Lee, senior education manager for Kao's salon division, added: "If you already have existing damaged hair, this can cause the breakage of the hair easily." But that's not all, he pointed out that "unneeded moisture will also cause an imbalance to our scalp microbiome".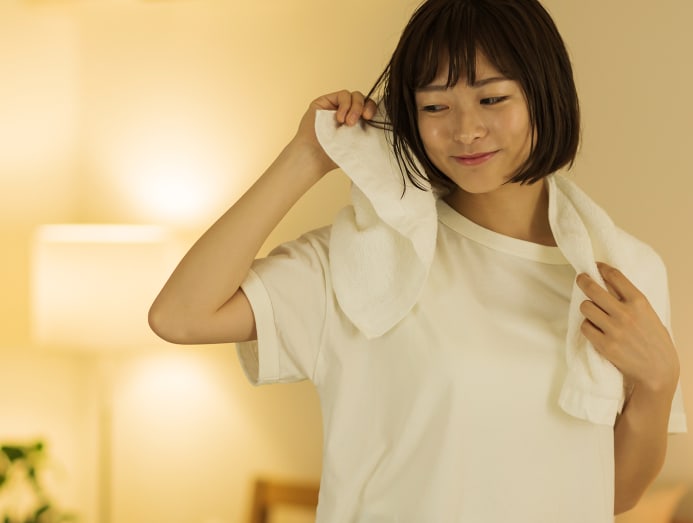 ALWAYS ENSURE THAT YOUR HAIR IS DRY BEFORE GOING TO SLEEP
We hear you. It's a pain to blow-dry your hair, especially after a late night out. But here's the good news. You can speed up the drying process.
According to Toh, you should use a protein-rich hair mask after shampooing your hair. This helps fill the hair with reparative amino acids, which in turn, makes each strand less porous. "When the hair is less porous, less moisture is trapped in it," Toh added. And when there's less moisture, hair dries faster.  
BRUSH YOUR HAIR BEFORE BEDTIME
Remember those TV dramas where the young girl would painstakingly brush her hair 100 times before going to bed? Well, there's a reason for that and you might want to follow suit, though thankfully you won't need to brush your hair that many times.
This is because "brushing keeps the hair untangled, which reduces its prone to damage", explained Kuah.
Not only that but doing so when your hair is wet can also reduce frizz and unruliness when it dries, said Toh. He also added that "combining or brushing your hair when it's wet, whether you blow- or air-dry it, will reduce frizz and unruliness".
And to reduce any mechanical damage that might occur from all that brushing, Toh recommended using a conditioning leave-in product alongside.
And use a paddle brush, said Kuah, as it can "help with better blood circulation, which can aid in the overall growth of your hair" as well.
USE AN OVERNIGHT HAIR MASK
But if you're too lazy to dry your hair thoroughly, Toh advised using an overnight serum or leave-in mask to minimise any damage. Best bit? You won't even need to rinse them out in the morning.
"Many overnight masks and treatments work on a time-release technology, so it slowly releases the care ingredients, which your hair needs to ensure your hair absorbs the beneficial properties of the product throughout the night," said Kuah.
So you'll wake up to healthy and more manageable locks.
KEEP THE HAIR BUNS FOR DAYTIME AND DRY HAIR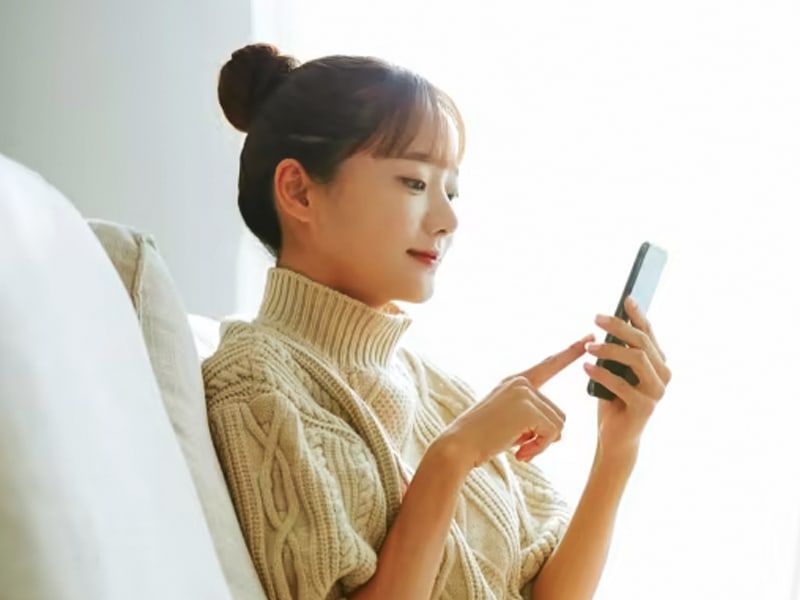 If you're tempted to put your hair up in a bun right after washing, Toh cautioned against it. "Avoid bunning your hair when it's wet to let it air-dry overnight. Swelling plus tension from the bun causes breakage," he explained.
SILK PILLOWCASES CAN HELP
While there might be some friction when our hair rubs against our pillowcases as we toss and turn during sleep, the mechanical damage is really minimal, said Toh. But if you do want to protect and reduce the risk of any damage, use a silk pillowcase to reduce this friction. 
REFRESH YOUR BEDHEAD HAIR IN THE MORNING
Bedhead hair only ever looks good in movies and television. To keep your hair looking fresh in the morning, Toh recommended misting the hair with a light conditioning spray from the mid-section to hair ends, followed by applying a moisturising cream. Then comb through and let locks air-dry naturally.
"You can even tie your hair into a top knot bun and release it when hair is dry to create beach waves hair on-the-go," he added.
This act of putting moisture back into your locks is important, said Kuah. This is because sleeping in an air-conditioned room, as most of us do, can not only dry out the skin, but your hair and scalp too. And this can leave your hair feeling drier.
And to combat frizz and fly-aways, here's a hair hack Toh shared: Use aluminium foil. "Rubbing strands with tin foil stops static in its tracks, smooths strands, keeps fly-aways at bay and restores shine, so hair doesn't look brittle or damaged. Just remember to rub it in a downward motion, similar to brushing your hair, and working it in several small sections."
6 PRODUCTS FOR SMOOTH, HEALTHY AND STRONG HAIR
1. KMS ThermaShape Quick Blow Dry Spray, S$40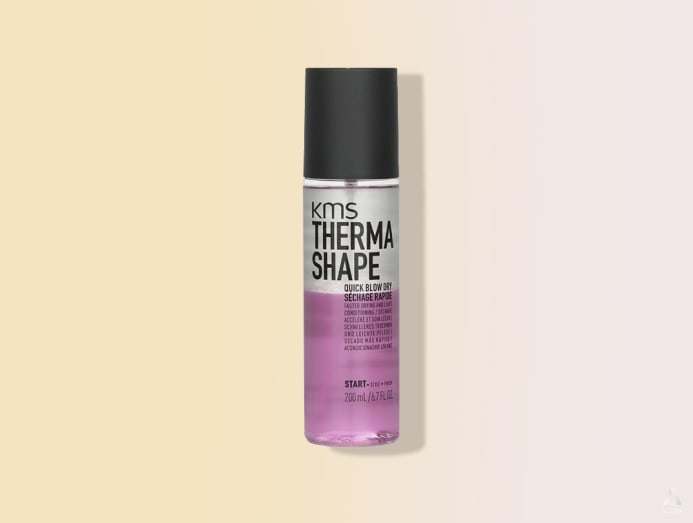 With its unique formula, it promises to help speed up drying time by up to 50 per cent. Plus, it also gives locks a light conditioning and reduces friction when blow-drying and while you toss and turn on your pillow during sleep.
Available at www.zalora.sg
2. Kerasilk Repairing Spray, S$46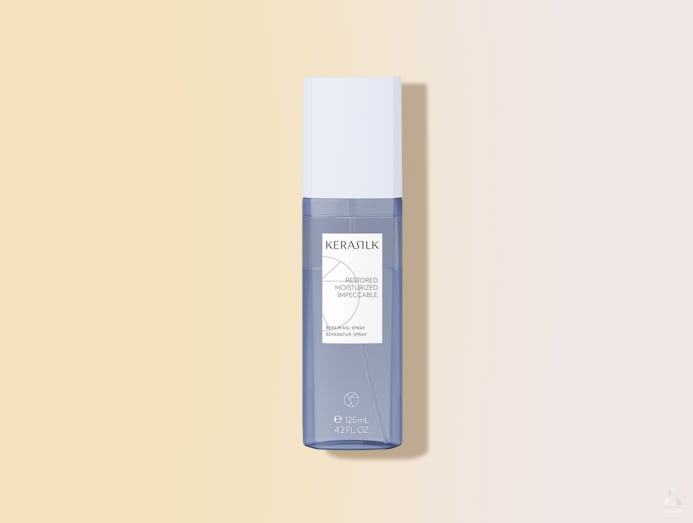 Its vegan formula containing biomimetic silk and a unique bioengineered hyaluronic acid helps hydrate, restore and condition damaged hair, leaving it smoother, softer and stronger. It also protects when using heated styling tools and hair breakage. 
Available at select hair salons.
3. Oribe Hair Alchemy Strengthening Masque, S$92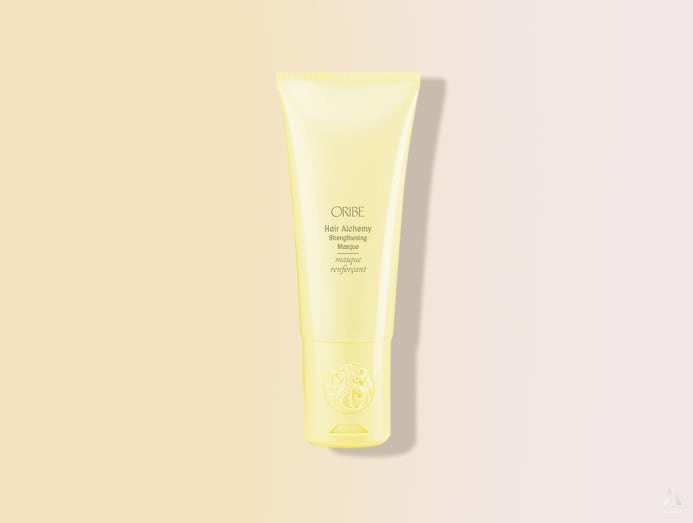 This protein-rich mask deeply conditions while fortifying the hair from the inside-out, so hair is stronger and healthier. Plus, it helps speed up your hair's drying process because it fills the hair with reparative amino acids, which in turn makes it less porous so there's less moisture trapped in it.
Available at select hair salons.
4. K18 Leave-In Molecular Repair Hair Mask, S$99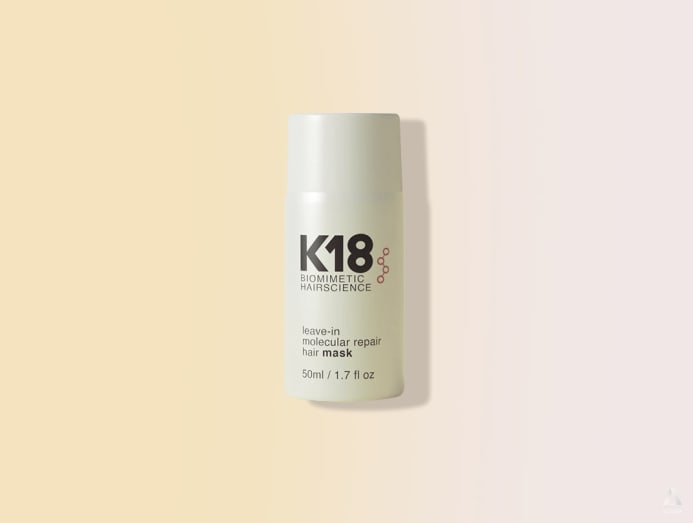 Clinically proven to repair damage thanks to its unique peptide-rich formula, it restores bleached, coloured and chemically treated hair. The result: Hair looks healthier and feels smoother.
Available at www.woorailoora.com.sg.
5. Kerastase Nutritive 8H Magic Night Hair Serum, S$104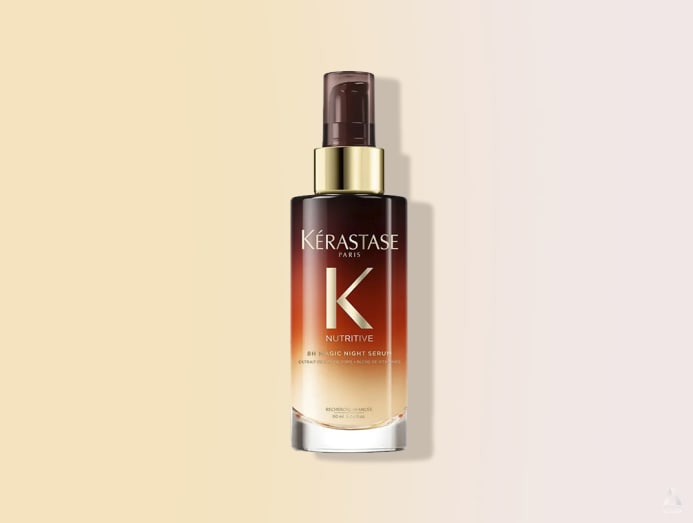 An overnight serum that nourishes and detangles your hair while you sleep. And it does this with a formula that combines iris root extract and a five-vitamin blend that reverses the loss of nutrients and then sealing them in leaving hair soft, smooth and manageable.
Available at www.sephora.sg
6. Sova Silk Pillowcase, S$95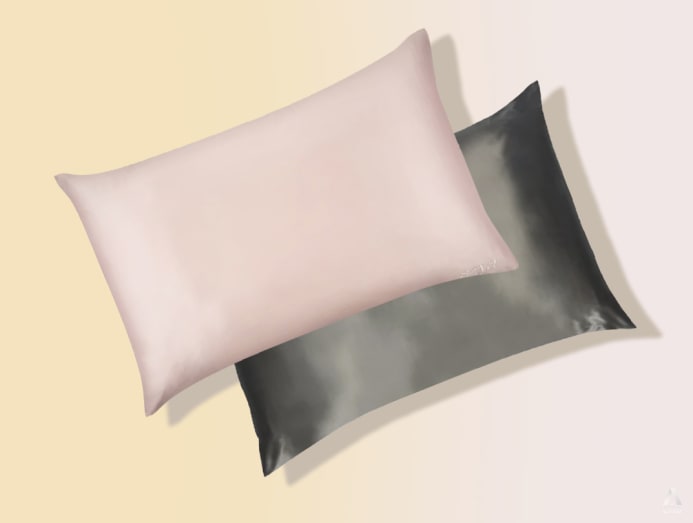 For a true beauty sleep, treat yourself to a silk pillowcase. Made with 100 per cent pure high-grade 6A mulberry silk, it promises to reduce frizz, fly-away and bed head as you sleep. 
Available at www.sovasilk.com