Zoe Tay: 'I've been crazy over Louis Vuitton from a very young age'
She even went as far as to purchase a monogrammed item to use in a role, the actress told us while in Sydney for the opening of SEE LV, Louis Vuitton's travelling exhibition.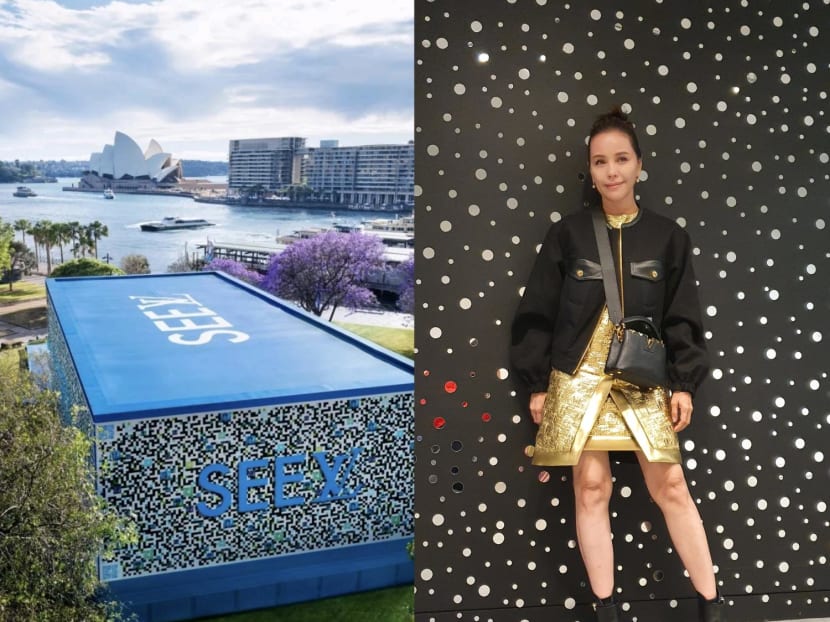 Louis Vuitton's travelling exhibition SEE LV has made its fifth stop in Sydney, Australia. Following Wuhan, Hangzhou, Dubai and Tokyo, the show kicked off in the Australian city on Thursday (Nov 3).
Against the backdrop of the iconic Sydney Opera House, the Sydney Harbour Bridge and the Museum of Contemporary Art, the landmark exhibition took on an iconic blue appearance reminiscent of Bondi Beach. Each SEE LV exhibition is personalised in its current city's own colour.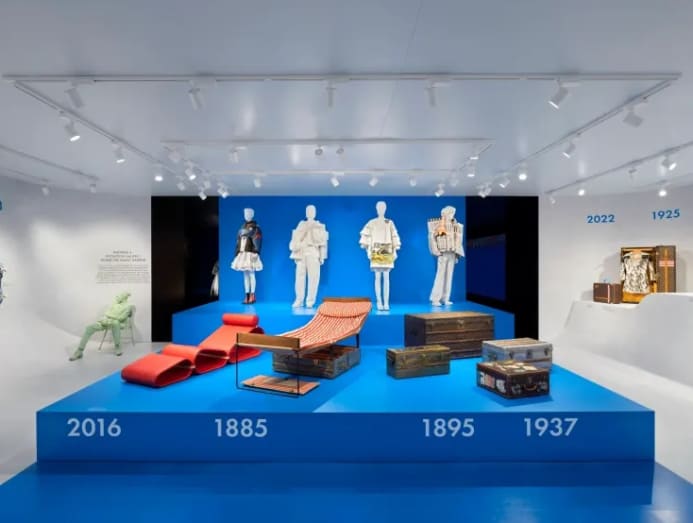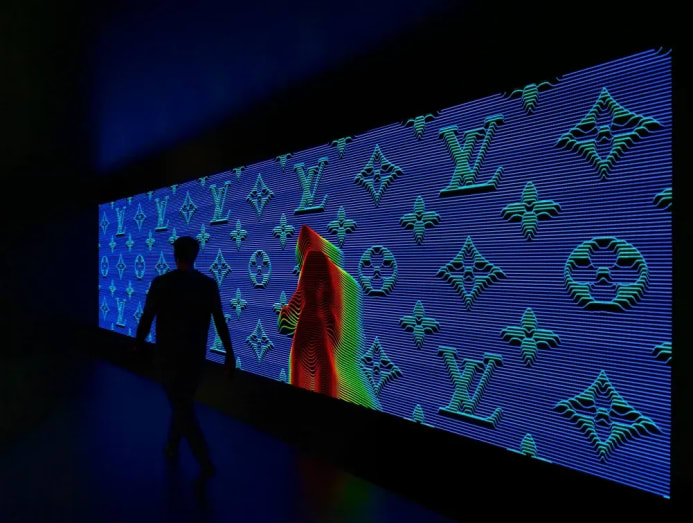 Made up of five universes that are jointly dedicated to the art of travel, visitors are guided through an interactive digital and immersive physical experience. Celebrating heritage, artistic collaborations and iconic leather creations, the exhibition blurs boundaries between past and present.
Mediacorp artiste Zoe Tay was in Sydney for the opening of the exhibition. While perusing the Bags Stories universe, Tay took a walk down her own memory lane.
"I've been crazy over Louis Vuitton from a very young age," she told CNA Lifestyle.
"After I won the Star Search contest (1988) at the start of my career, I bought my first Louis Vuitton set – a wallet, mini boite bag and a Keepall – that I had had my eye on as a reward. People thought I was materialistic but I figured that since I work hard, I deserve to be rewarded. Subsequently, whenever I have spare cash or when I receive a bonus, I buy a few more monogram items. Building a collection motivated me to work even harder."
Which item in her collection is closest to her heart? The monogram soft luggage holds a special place in the Dark Angel actress' affections. "Back then, I couldn't afford the trunk. Besides, it was not practical for me since I don't travel business class all the time. The soft luggage made more sense. But I scuffed it on one of my travels so I brought it back to the store along with the receipt, and without question, they sent the bag to Paris to be repaired. It came back to me good as new. That level of service is what you're paying for."
While the 54-year-old still doesn't own a monogram trunk, she travels in style with a piece of monogram carry-on luggage, a gift bestowed by David Gan, her hairstylist of over three decades. "He's very sweet, he knows I love Louis Vuitton so he got me something from the luggage collection. He also gifted me with a special edition monogram backpack that came with an umbrella, which I treasure to this day."
Tay took her obsession for monogram to the screens. "As an actress, getting into character is super important. For my role as a successful businesswoman in the drama The Finishing Line, I wanted to enrich the character so I went out and bought a monogram file. I felt that designer file brought authenticity to my character – it was correct for the role because it looked so cool."  
Avid drama fans would have noticed by now that Tay is one of the few actresses who takes her own clothes, bags and accessories on set. "The right clothes bring about confidence and help me carry myself better." She's been spotted with Louis Vuitton's Twist and Capucines purses in several dramas.
The mother of three even managed to 'infect' her 80-something-year-old mother with her penchant for monogram. "My mum doesn't wear designer stuff. Even though I offer to buy her nice things, she often says no. But when I showed her a monogram toiletry bag, she said yes." Tay let on that her nieces and nephews have also gotten in on the monogram wave.
When asked what was next on her agenda, Tay said, "This has been a busy yet fulfilling year for me – I completed two shows portraying two completely different characters, which was emotionally very demanding and challenging. For 2023, I hope to continue to land interesting roles, and I'm really looking forward to travelling again!"
The SEE LV exhibition runs until Dec 11 at First Fleet Park, The Rocks, Sydney.
CNA Lifestyle was in Sydney at the invitation of Louis Vuitton.